Russian jets fly within 100 feet of US bomber over Black Sea, Air Force says
by
John Vandiver
August 31, 2020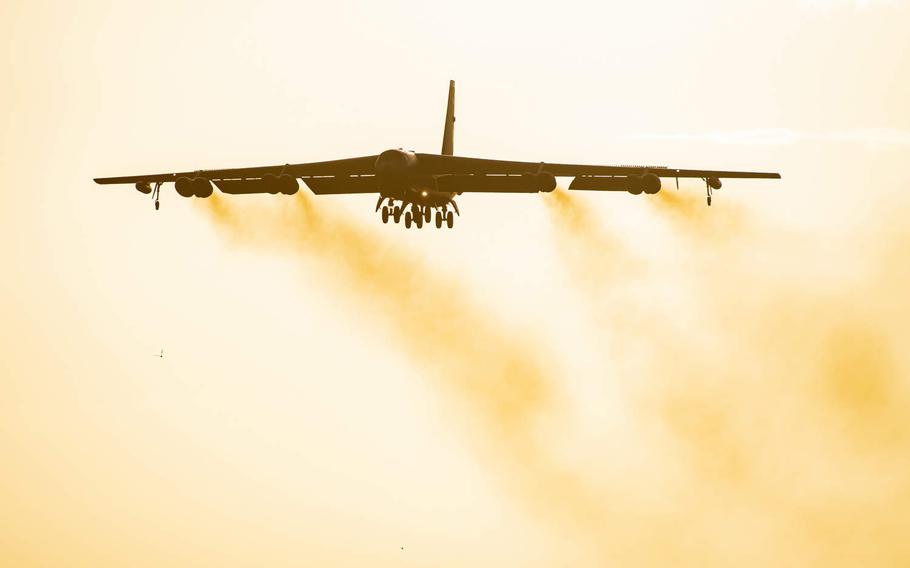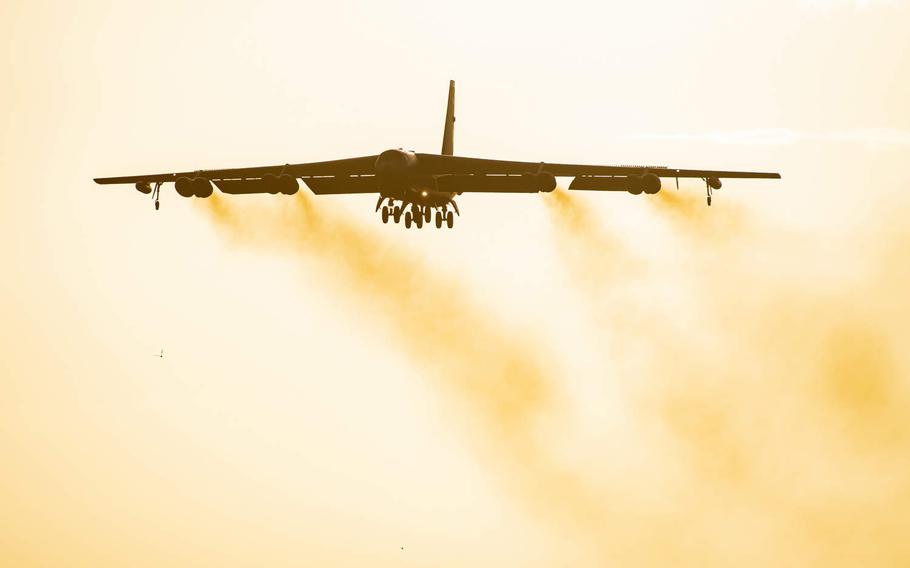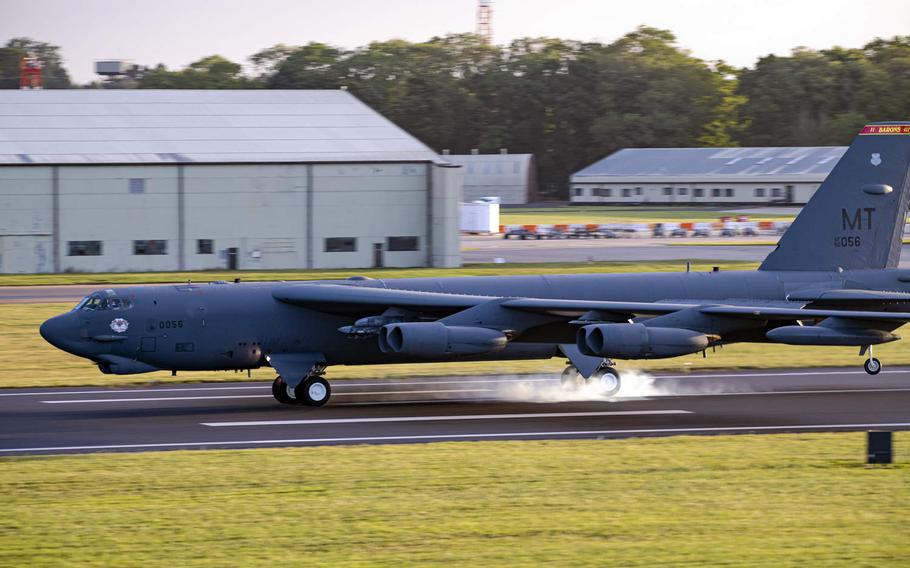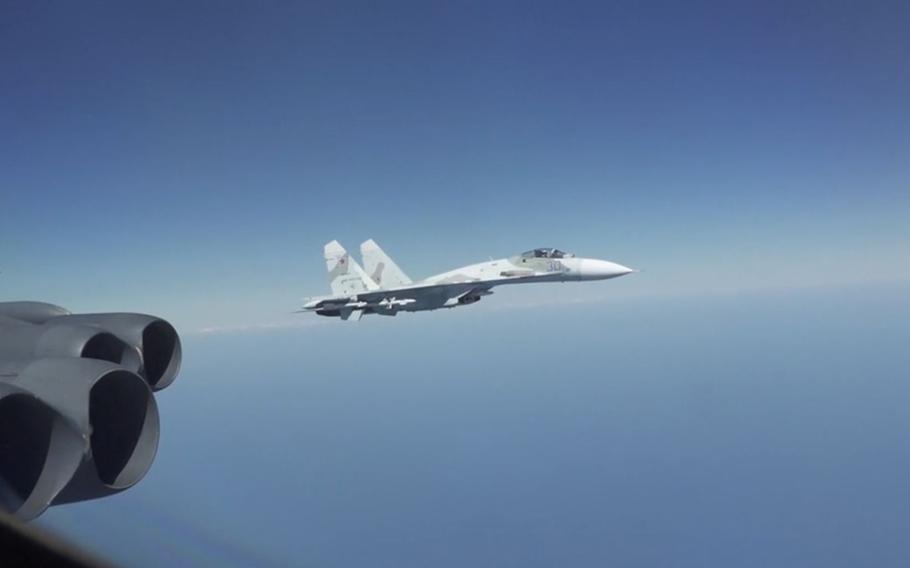 STUTTGART, Germany — A U.S. B-52 bomber's maneuvers above the Black Sea were restricted by two Russian fighter planes that flew in an "unsafe and unprofessional manner" when they crossed within 100 feet of the Air Force's long-range bomber, the military said.
Two Russian Su-27 Flankers intercepted the B-52 Stratofortress bomber while it conducted "routine operations" Saturday over international waters, U.S. Air Forces in Europe said in a statement.
"The Russian pilots flew in an unsafe and unprofessional manner while crossing within 100 feet of the nose of the B-52 multiple times at co-altitude and while in afterburner causing turbulence and restricting the B-52's ability to maneuver," USAFE said in a statement.
The incident came as U.S. B-52 Stratofortresses and fighter escorts from several nations flew over all 30 NATO member states as part of a training mission that launched Friday. Multiple bombers from the 5th Bomb Wing at Minot Air Force Base, N.D., were in Europe for that drill.
"Actions like these increase the potential for midair collisions, are unnecessary, and inconsistent with good airmanship and international flight rules," said USAFE boss Gen. Jeff Harrigian said in a statement. "While the Russian aircraft were operating in international airspace, they jeopardized the safety of flight of the aircraft involved."
The incident is one of several examples in recent years of Russian intercepts of U.S. aircraft in the Black Sea and the eastern Mediterranean Sea.
In April and May, the U.S. accused Russia of multiple unsafe intercepts involving fighters flying as close as 25 feet from a U.S. Navy P-8A Poseidon reconnaissance aircraft over the eastern Mediterranean. Russia has also lodged complaints about U.S. operations near its borders.
In response to the latest Black Sea incident, U.S. European Command in a statement Sunday said that "one unsafe intercept is too many."
"Whether in the sky or on the ocean, we expect the forces of every country to maintain safe and professional behavior at all times," EUCOM said.
vandiver.john@stripes.com Twitter: @john_vandiver