Russia to base hypersonic tracking radar in middle of NATO turf
---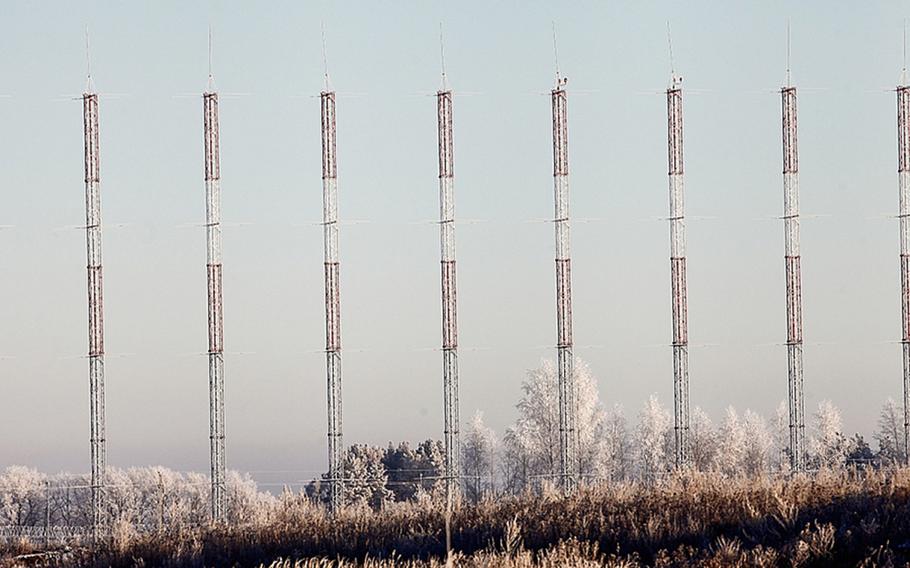 Russia plans to deploy a next-generation radar to its military exclave of Kaliningrad and use it to counter emerging U.S. hypersonic weapons systems, state media reported.
The Konteiner radar can track launches of cruise and hypersonic missiles nearly 2,000 miles away, Russia's Tass news agency reported Thursday. Deploying the radar in Kaliningrad, which is wedged between NATO members Poland and Lithuania, will put almost all of continental Europe and the United Kingdom within its range.
The Kaliningrad Konteiner will be the second such radar on Russian territory. A similar radar was installed in 2019 in the Volga area of Mordovia, about 450 miles southeast of Moscow, Tass said. Moscow also plans to eventually position a hypersonic tracking radar in the Arctic, it said.
No date was given for the Kaliningrad deployment.
The planned mobilization of the radar near NATO territory comes as Moscow and the U.S. boost their investments in hypersonic technology. Vice Adm. Alexander Moiseyev , who commands the Russian navy's northern fleet, told Russian newspaper Krasnaya Zvezda on Thursday that plans are underway to test-fire hypersonics with nuclear submarines.
"We have already received our orders," he told the newspaper.
Meanwhile, the Pentagon has ramped up investments in hypersonic technology and has plans later this year to test a new "glide body" weapons system, which uses a booster rocket motor to accelerate to well-above hypersonic speeds and then jettisons the expended rocket booster.
vandiver.john@stripes.com Twitter: @john_vandiver
---
---
---
---