Restrictions mean troops can't join racism protest near US Army base in Vicenza
by
Nancy Montgomery
June 2, 2020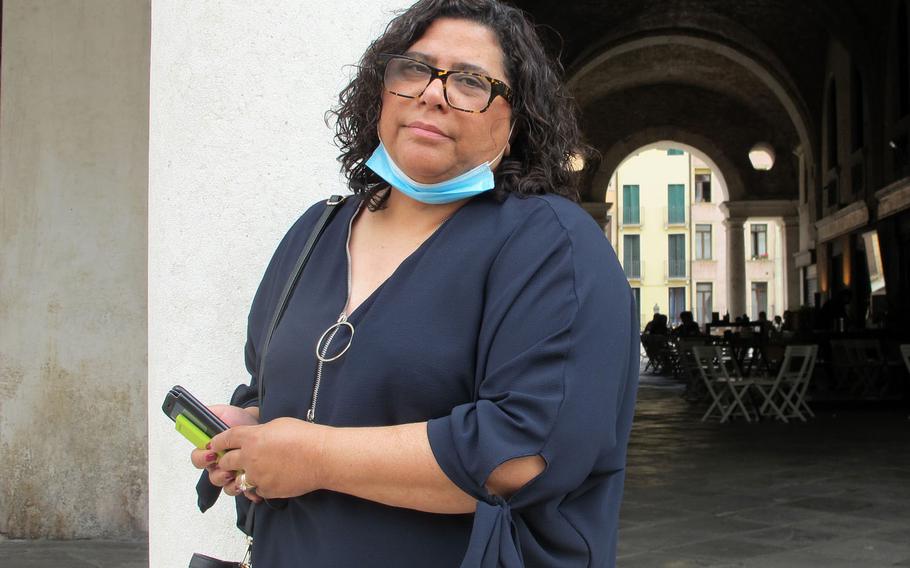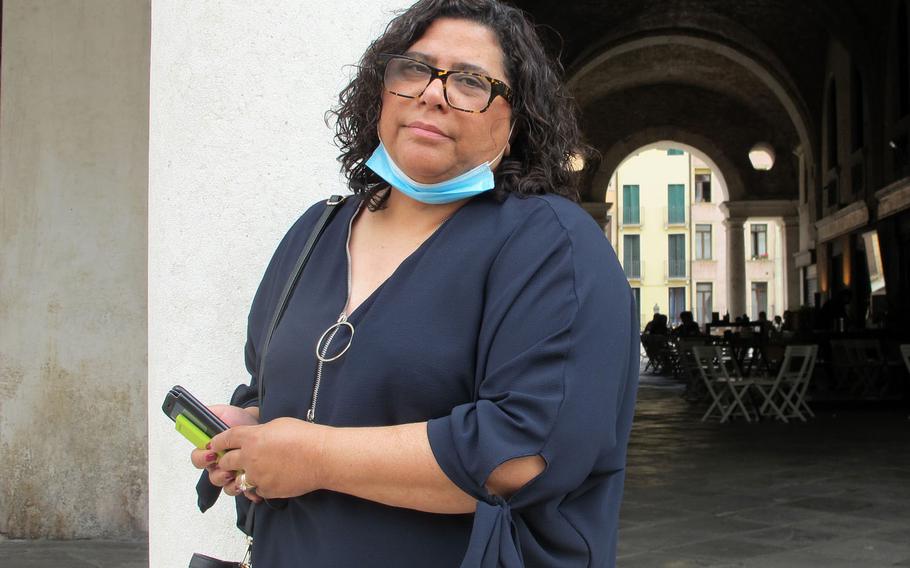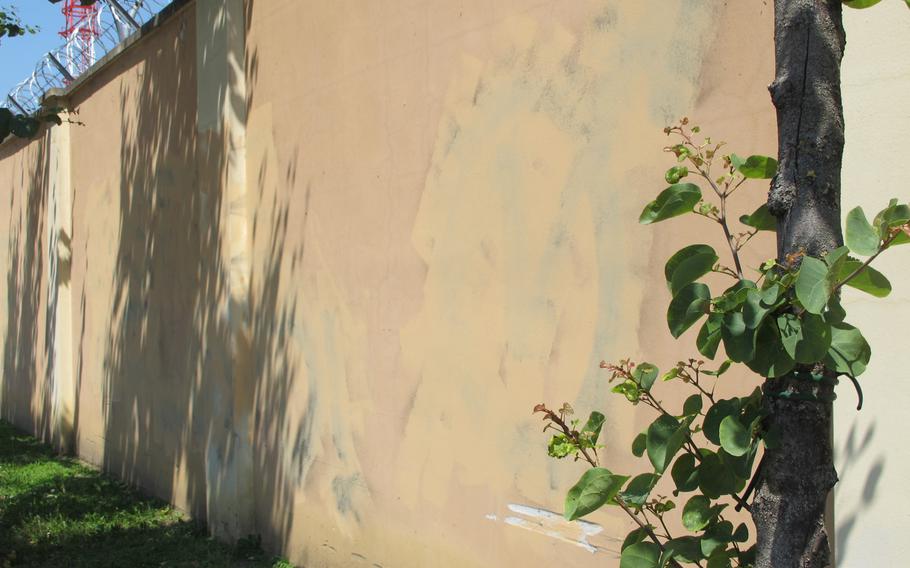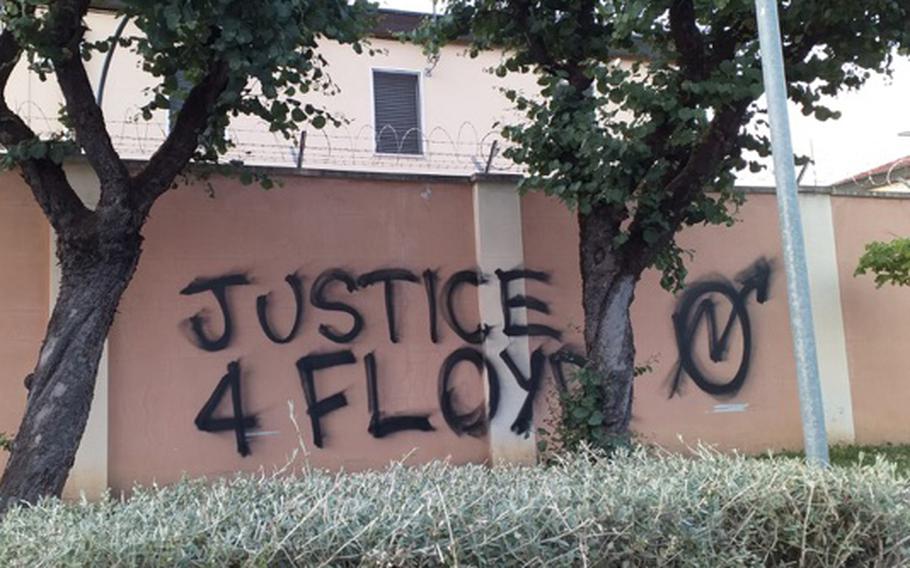 VICENZA, Italy — A protest condemning police brutality and racism is planned for Saturday in this northern Italian city that hosts U.S. Army Garrison Italy, but service members will be unable to attend because of military coronavirus restrictions on public gatherings and regulations barring attending protests in foreign countries.
The demonstration will be held from 9:30 a.m. to noon in Vicenza's main plaza, the Piazza dei Signori, said organizer Shanda Holley, daughter of a black U.S. soldier and an Italian mother who's lived here since 1991 and operates a medical clinic.
The demonstration follows the death of George Floyd after a police officer pressed a knee on his neck for nearly nine minutes in Minneapolis last week, despite Floyd's protests that he could not breathe, as well as other killings of African Americans in the United States.
"My mom fought for justice all her life," said Holley, 57, who said she grew up in a poor, black neighborhood in Dayton, Ohio. "And here we are 50 years later fighting for the same thing. It's been years and years and years of begging for justice."
Vicenza Women of Color, a nonprofit arts and culture group that includes Americans, had planned to participate but later was informed of a Defense Department directive that prohibits U.S. service members from participating in demonstrations in foreign countries, a group spokeswoman said.
According to Sgt. Maj. Christina M. Bhatti, a spokeswoman for U.S. Army Africa, DOD civilian employees may attend demonstrations in their personal capacities.
"This means when not on duty and one should not express or assert that they are speaking for the DoD," Bhatti said.
A general order to protect the military community from COVID-19 also remains in effect, said Col. Ryan Dillon, a spokesman for Maj. Gen. Roger Cloutier, the senior officer at the garrison.
"It does not allow for public gatherings," Dillon said. "It's not because we don't want people to participate."
Army officials have also encouraged civilian personnel to follow the coronavirus restrictions.
Plans for the organized demonstration come after about 50 people gathered briefly at the garrison's perimeter wall Monday, Army officials said. The group left spray-painted slogans on the wall used in the Black Lives Matter movement, including "We Can't Breathe!" and "No Justice, No Peace."
Army officials did not immediately respond Tuesday to questions on who the protesters were, whether anyone was being investigated or if there were any arrests. Italian Carabinieri on post declined comment.
The protest Saturday is unrelated to the vandalism, which Holley said was regrettable.
Holley said that the city approved plans for the Saturday demonstration but disallowed a march because of coronavirus concerns. She said that participants would stand distanced from each other, and that all planned to wear white T-shirts splattered with red to show "we all bleed the same color."
They would also, she said, wear masks reading "I can't breathe," as Floyd repeatedly said while face down on the ground in Minneapolis. A New York man, Eric Garner, said the same thing before he died in 2014 after police put him in a chokehold. It subsequently became a rallying cry for the Black Lives Matter movement.
Near the end of the Saturday demonstration, participants will lie on the ground for nine minutes.
"I can't be quiet anymore," Holley said. "I feel it's necessary we all come out and show America what the world is capable of doing. They're killing their own people."
Similar protests were also being planned for Naples and Rome, she said.
Floyd's death has been ruled a homicide and the police officer, Derek Chauvin, is in custody charged with third-degree murder.
Scores of cities in the U.S. have over the past week been the sites of protests and demonstrations, many of them peaceful. But some have devolved into arson and looting. Videos have also shown police shooting rubber bullets and pepper balls at protesters and journalists, spraying them with tear gas and hitting them with batons. A number of governors have called out the National Guard.
President Donald Trump on Monday said Gen. Mark Milley, the chairman of the Joint Chiefs of Staff, would be in charge of a national "command center" to address the unrest.
montgomery.nancy@stripes.com Twitter: @montgomerynance