Ramstein ushers in new commander at socially-distanced ceremony
by
Jennifer H. Svan
August 7, 2020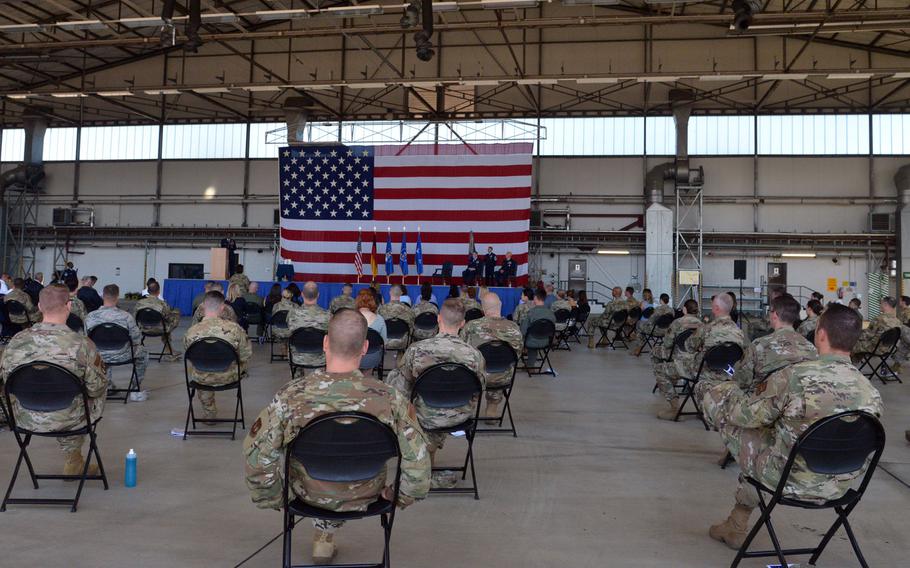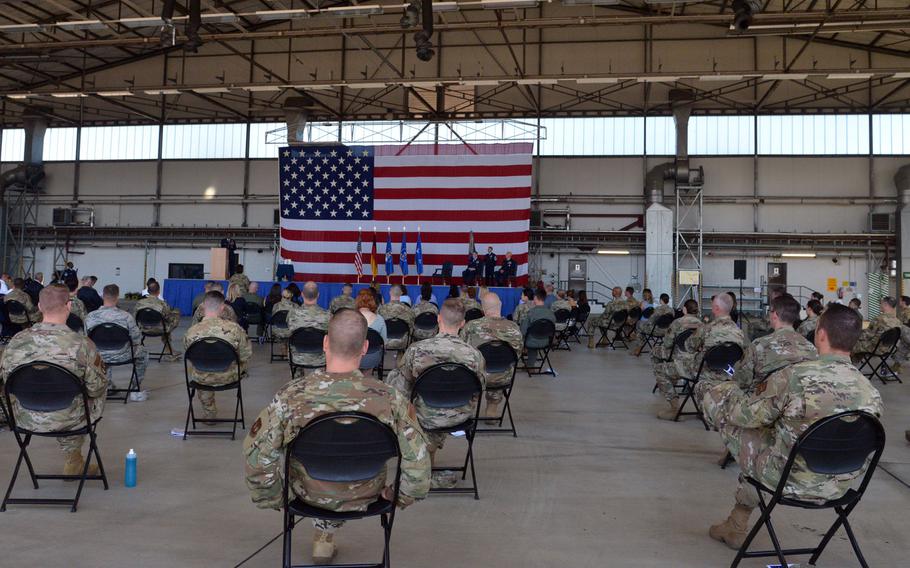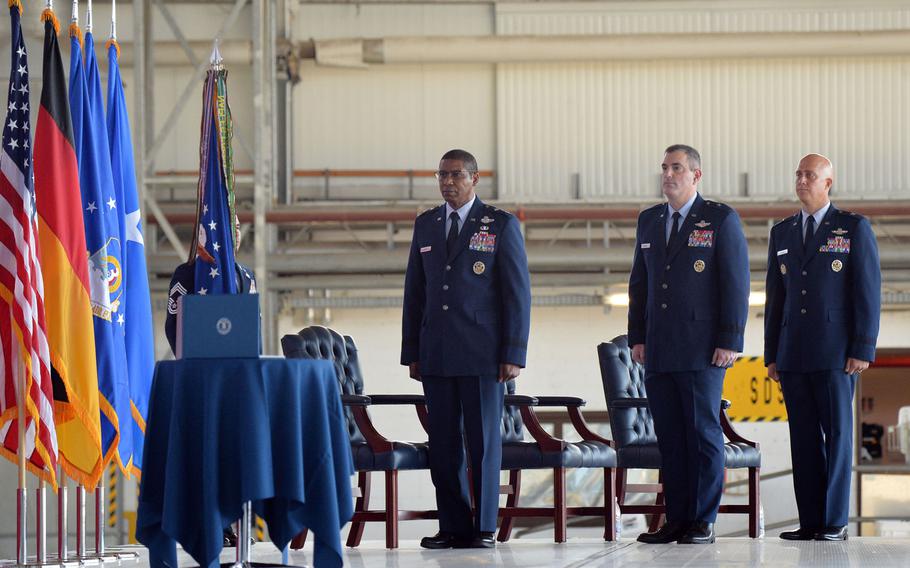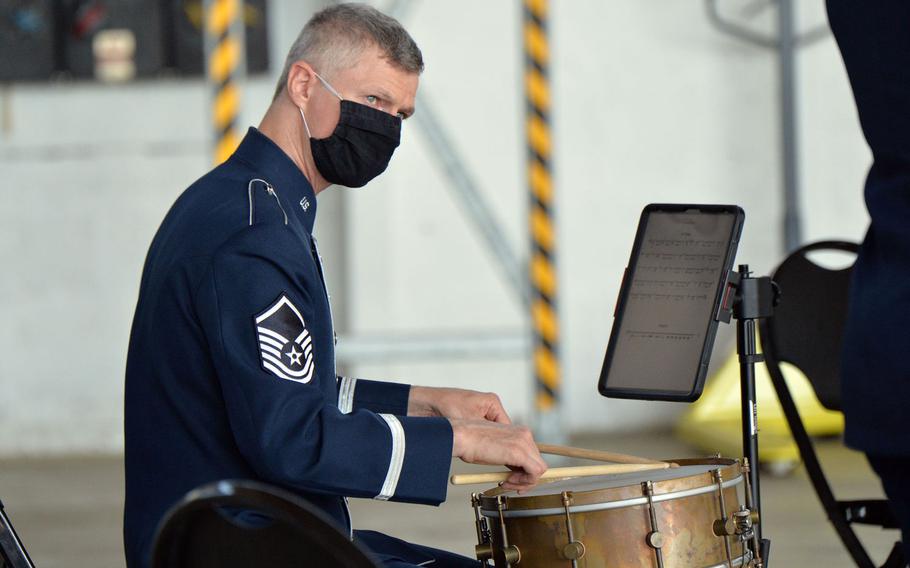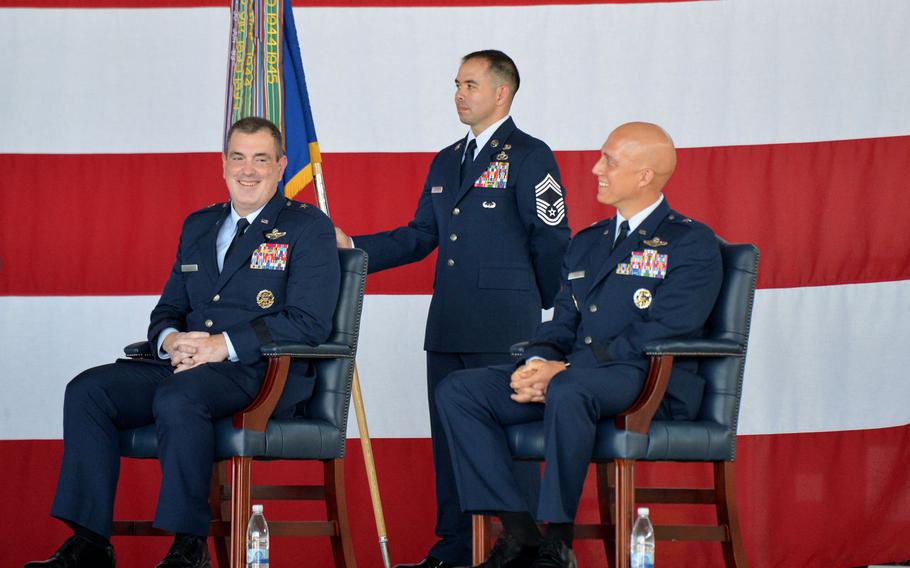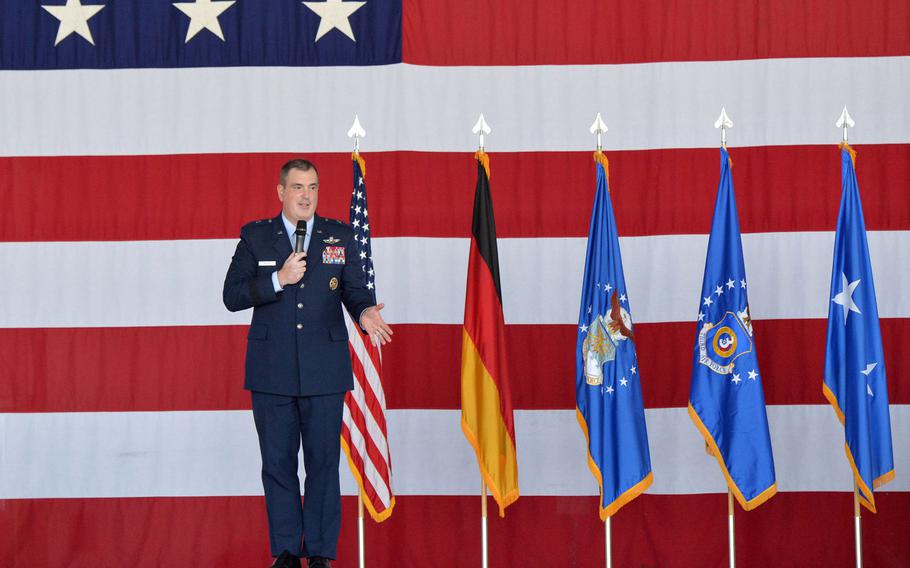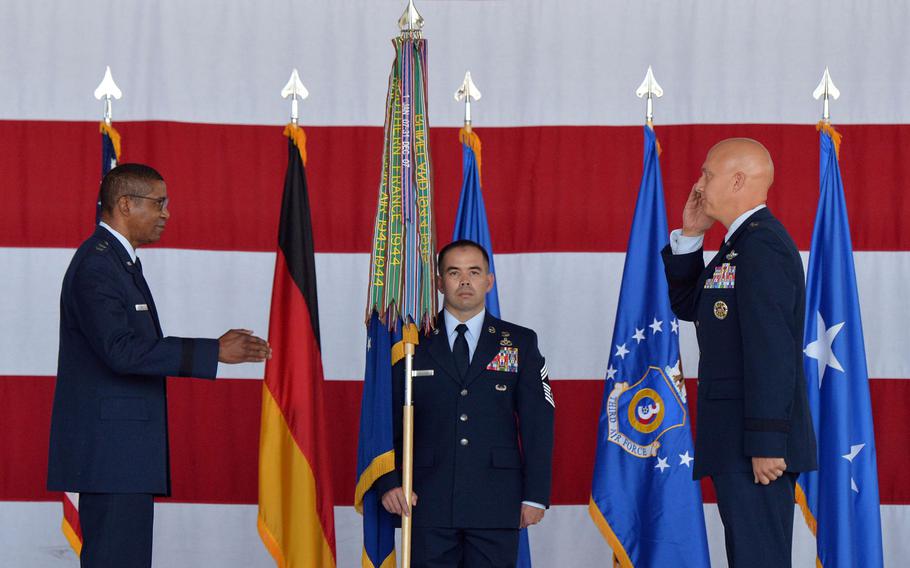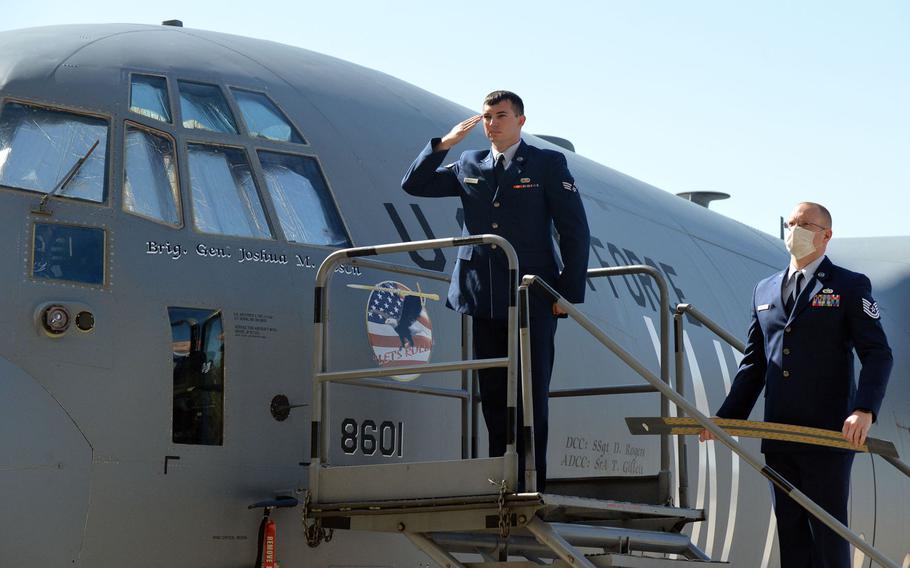 RAMSTEIN AIR BASE, Germany — The largest U.S. Air Force wing in Europe welcomed a new commander Friday at a ceremony where public health guidance trumped tradition.
Brig. Gen. Joshua M. Olson took command of the 86th Airlift Wing from Brig. Gen. Mark R. August in an open-door hangar next to Ramstein's flight line.
There were no bleachers and guests sat far apart in folding chairs, holding face masks alongside printed programs in their laps. In a break from tradition, the passing of the wing colors, where the outgoing commander hands the guidon to the new boss, was skipped.
The receiving line, where airmen say farewell to the old commander, also was omitted. Elbow bumps replaced handshakes among the official party on stage.
Being here feels "definitely different, trying to pull off a change of command in a COVID environment," August said.
Olson, like all incoming airmen from the U.S. is subject to a 14-day quarantine and returned to his lodging after the ceremony.
Ramstein is familiar to Olson, whom like August previously commanded the wing's 37th Airlift Squadron. He spent the last month as the executive officer for the head of U.S. Transportation Command at Scott Air Force, Ill. Prior to that he commanded the 22nd Air Refueling Wing at McConnell Air Force Base, Kan.
While Olson was in charge at McConnell, the base finished runner-up to August and Ramstein in 2019 as the Air Force's best installation.
Olson told airmen the wing needs their leadership to "expedite global mobility and air power throughout Europe and Africa" and also to "overcome COVID through strict discipline, common sense and accountability."
August commanded the wing for two years, overseeing seven groups, 29 squadrons and 8,500 personnel at four bases in Germany, Spain, Belgium and Portugal. He's moving to the Pentagon to be the director of Air Force global reach programs, which includes work on critical aircraft acquisitions.
August's leadership during the coronavirus pandemic got "us through a very dark period" due to strong relationships built with local leaders in the base's surrounding communities, Maj. Gen. Randall Reed, 3rd Air Force commander, said at the ceremony.
August thanked airmen for their leadership and service.
"Thanks for letting me command the world's best wing," he said.
svan.jennifer@stripes.comTwitter: @stripesktown