GALLERY
Ramstein run adds color to gray day in Germany
by
Michael B. Keller
August 12, 2017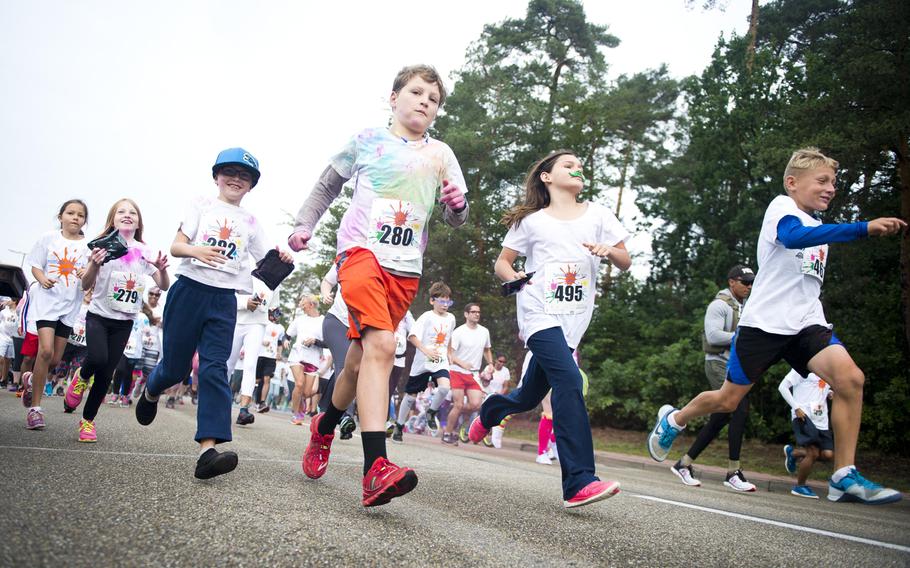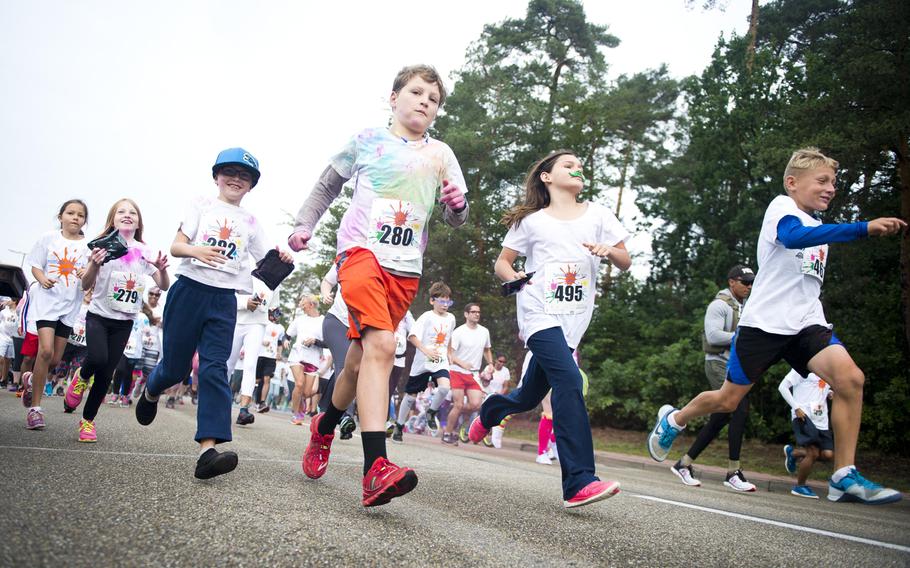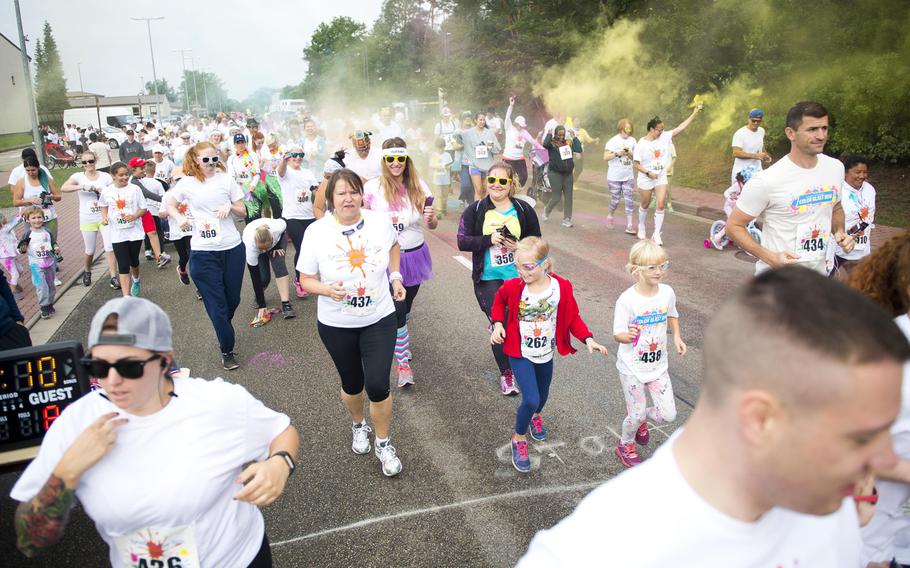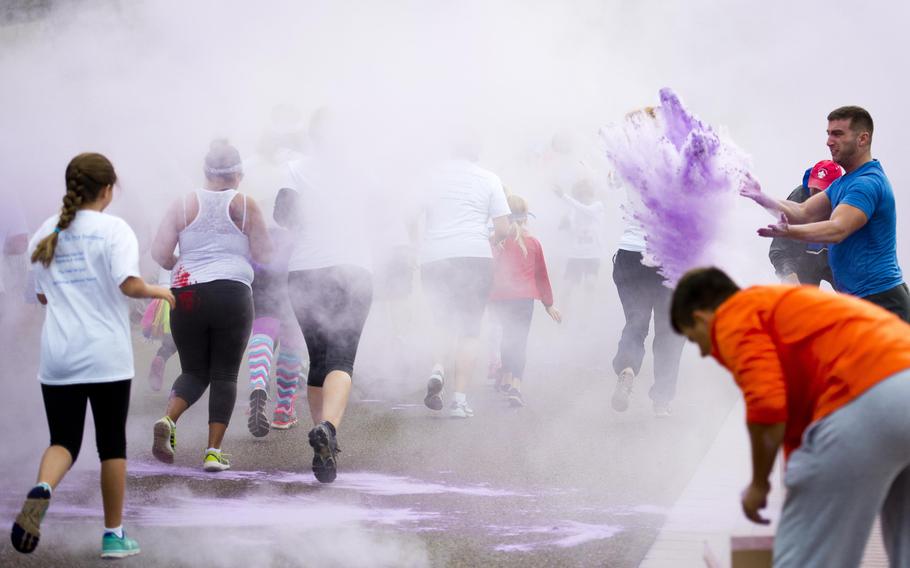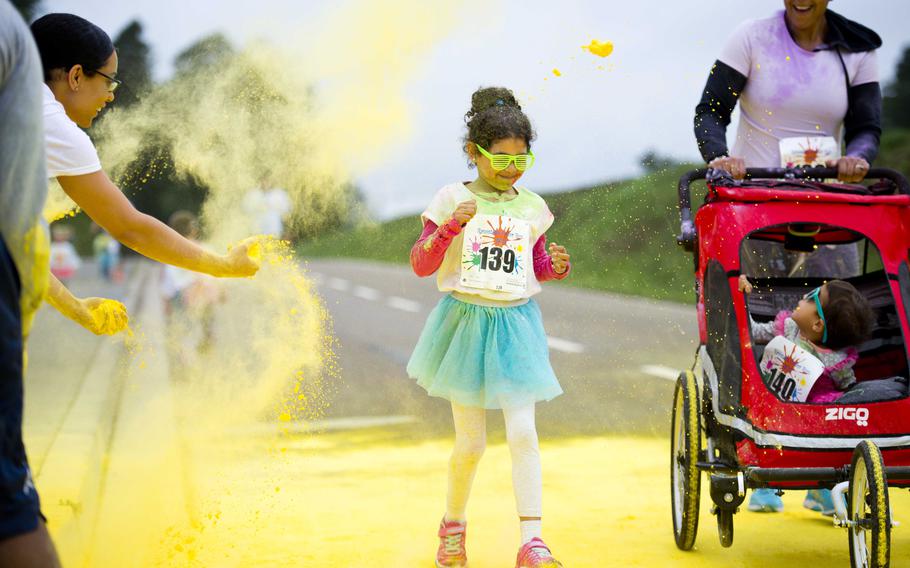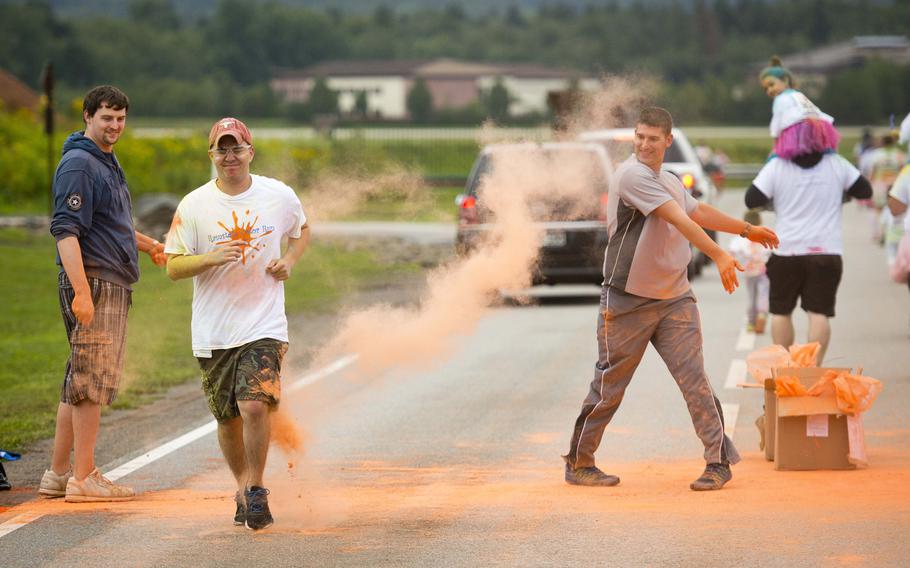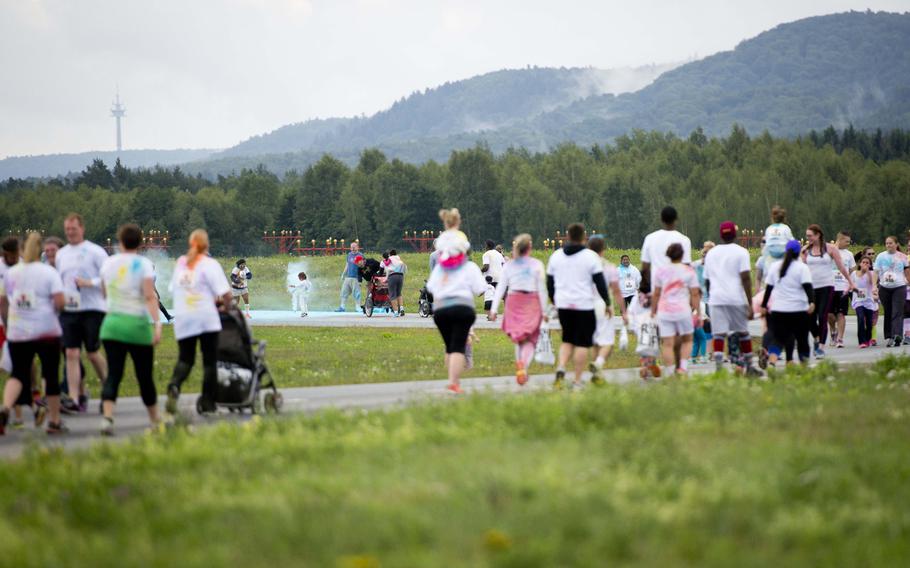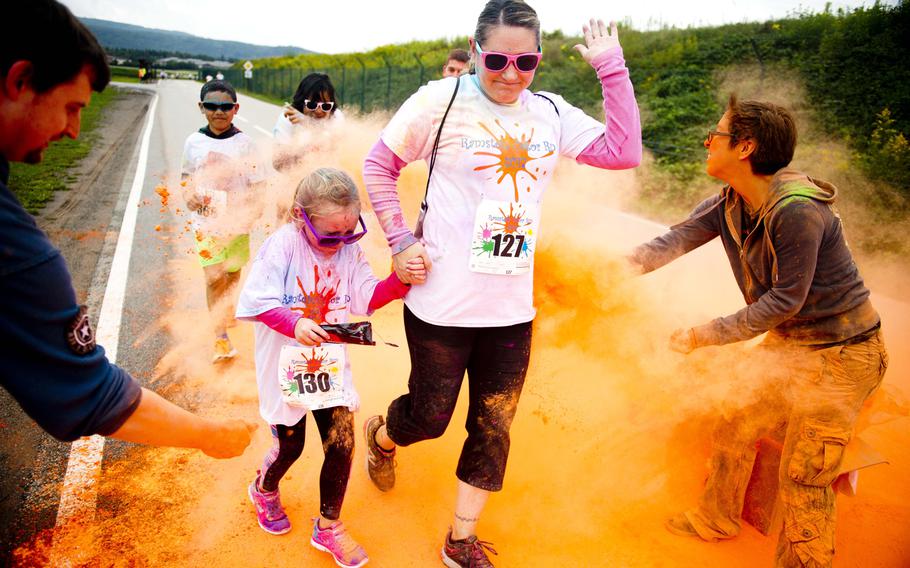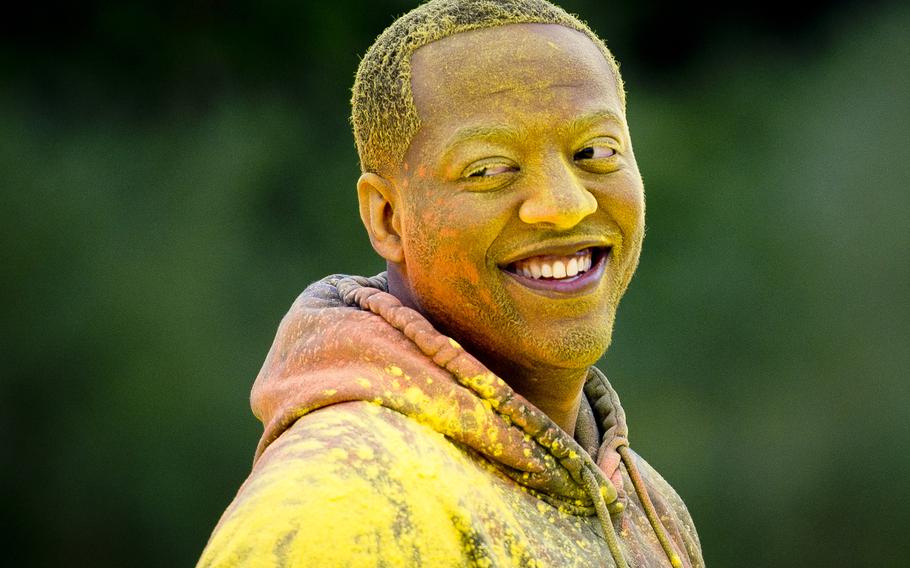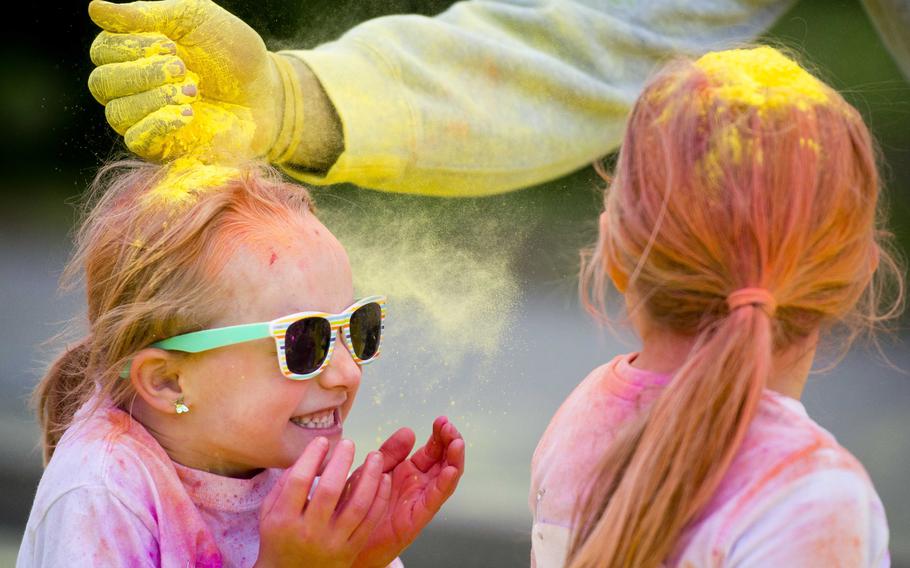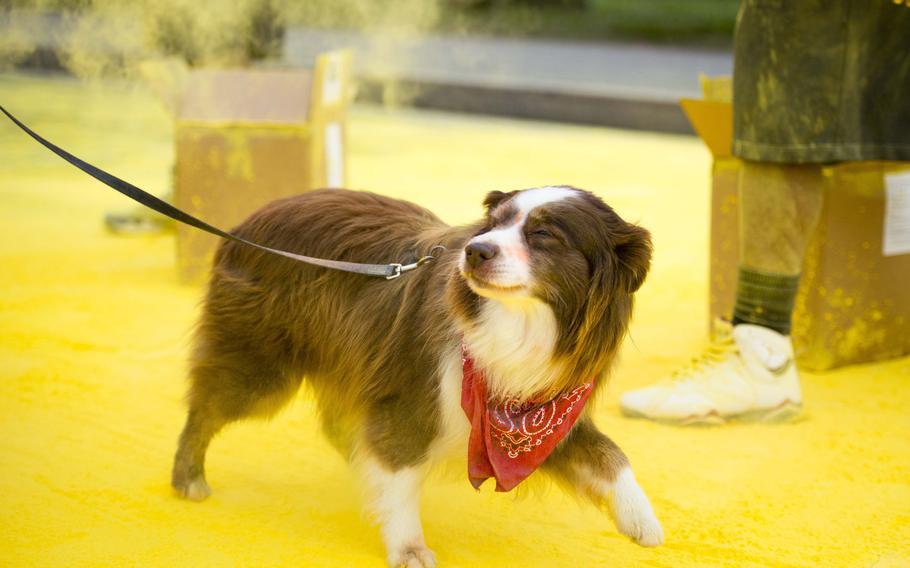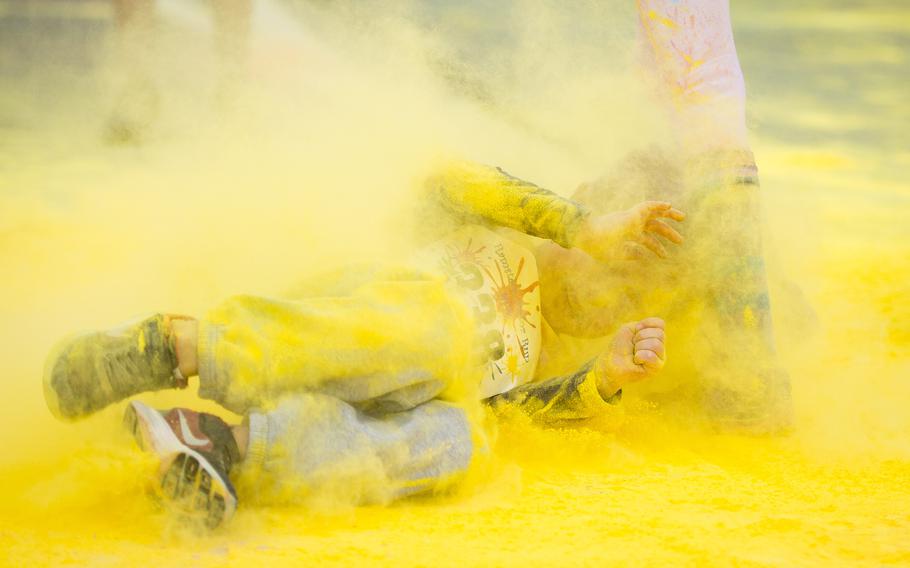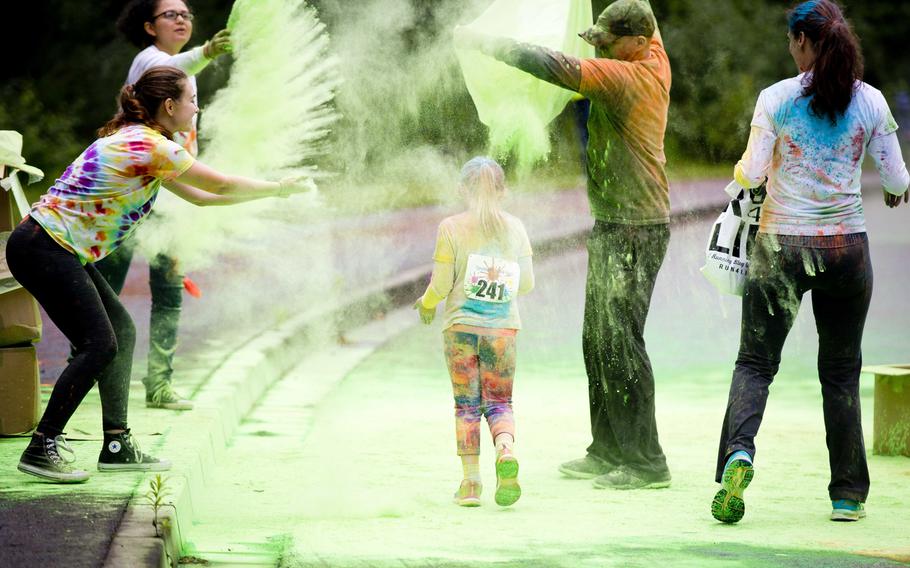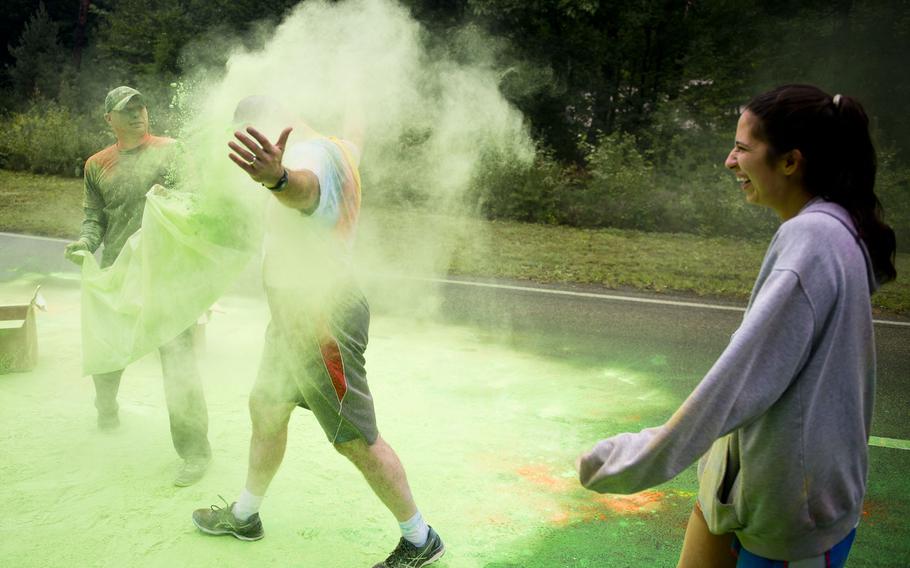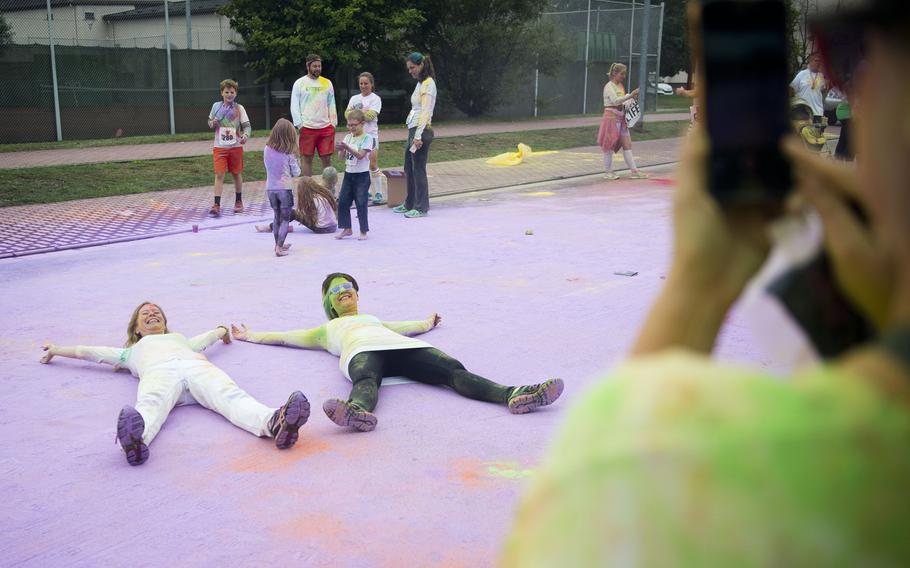 RAMSTEIN AIR BASE, Germany — The Ramstein Air Force Sergeants Association and the Air Force Installation and Mission Support Center Detachment 4 booster club hosted the annual Color Run at Ramstein on Saturday.
Nearly 400 people ran the 5-kilometer race where volunteers shower runners with colored powder along the route.
A portion of the estimated $3,000 raised from the race's registration fees will be donated to Operation Warmheart, a nonprofit organization that distributes donations to servicemembers and their families.