Ramstein prepares airmen for dining facility closure
by
Jennifer H. Svan
December 20, 2019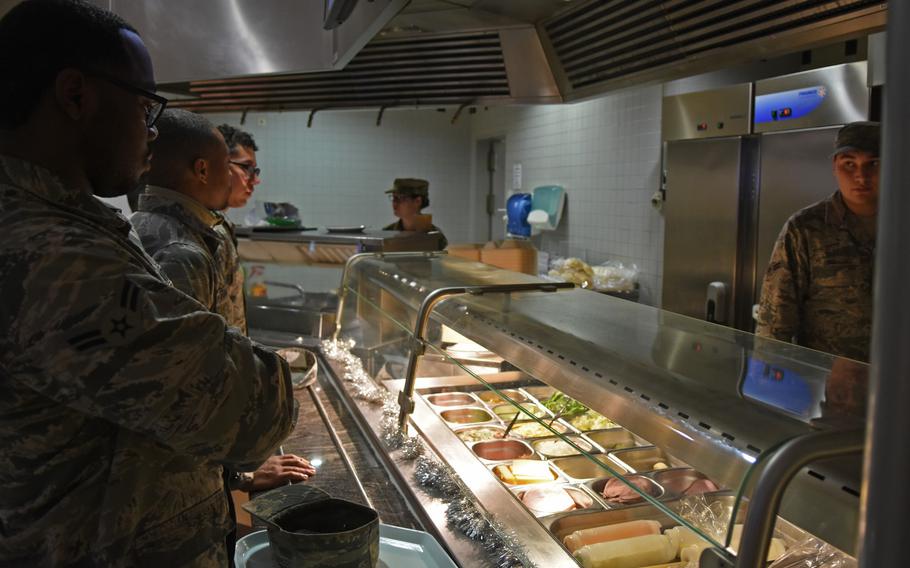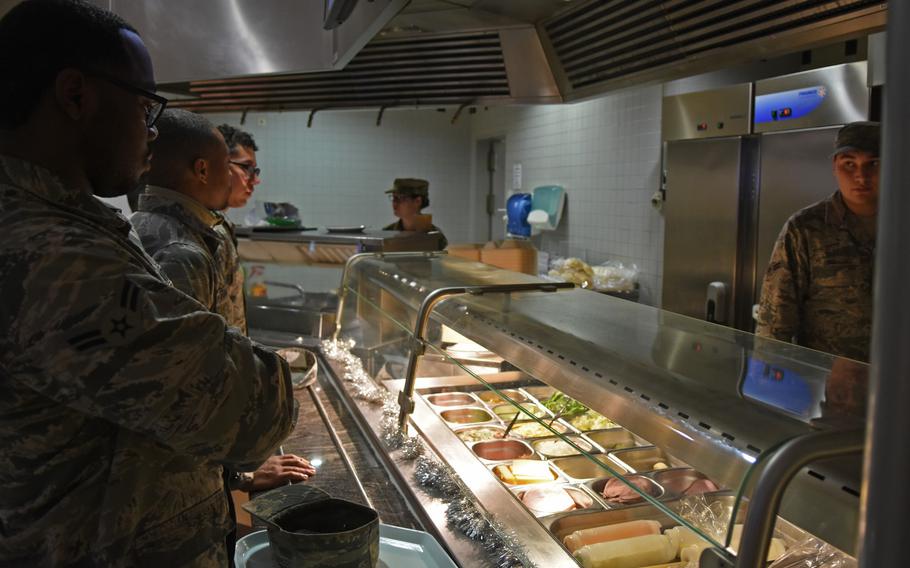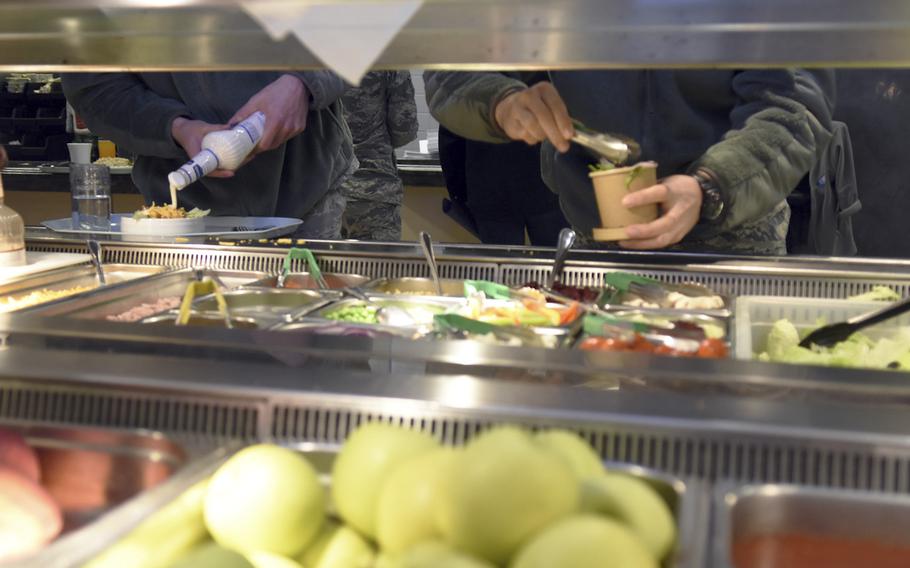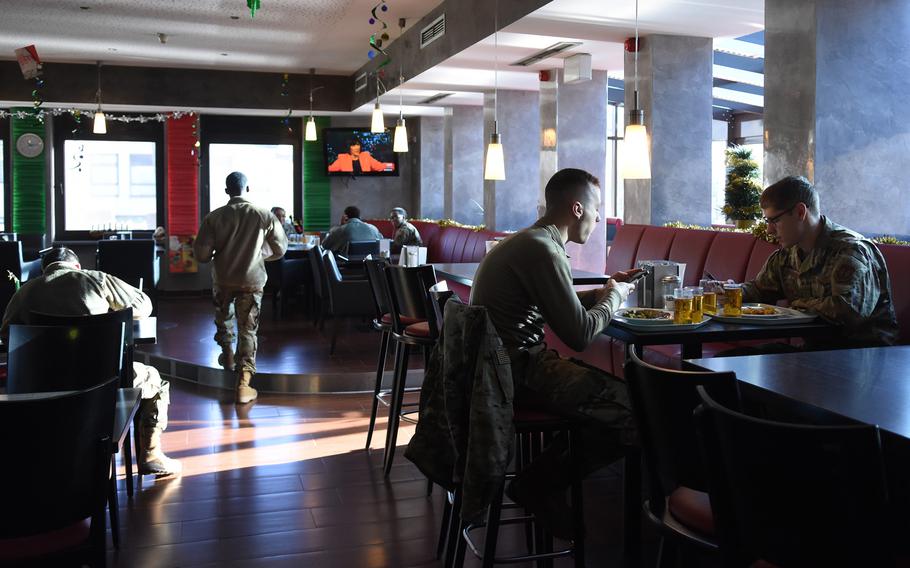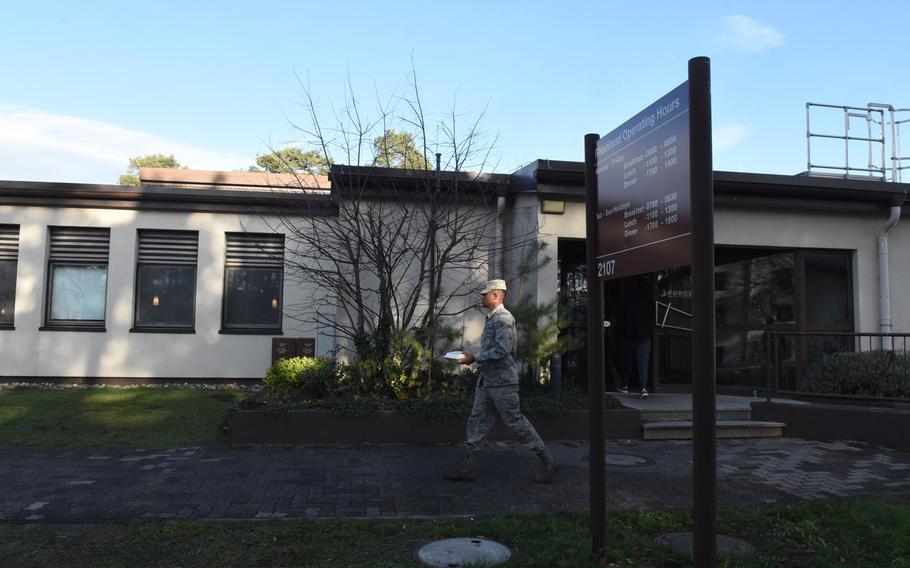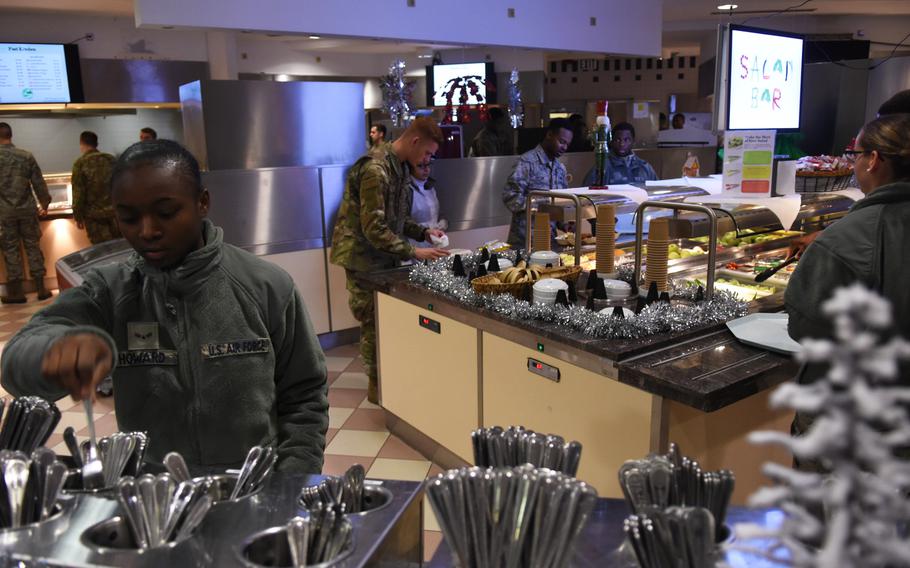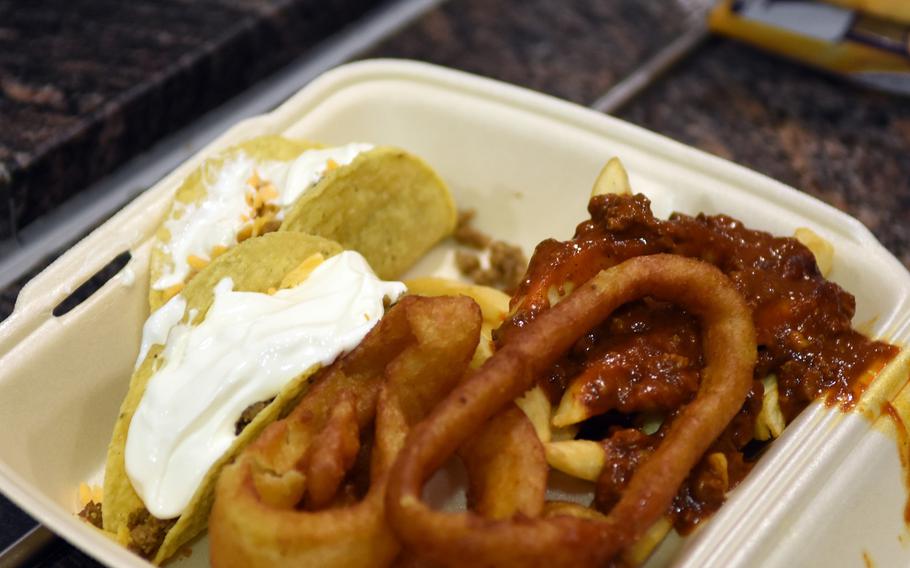 RAMSTEIN AIR BASE, Germany – The 1950s-era base dining facility that serves some 1,300 airmen will close next month for up to two years to undergo major upgrades, base officials said last week.
During the closure, most airmen who live in the dorms on Ramstein will have to find somewhere else to have their meals. But on the plus side, they'll receive more than $700 a month to compensate for the loss of access to the Rheinland Dining Facility, which for many is the cheapest and most convenient dining option.
The doors to the Rheinland Dining Facility are slated to shut on Jan. 15, said Lt. Col. Brandi Rountree, commander of the 786th Force Support Squadron.
"This is going to be a large lifestyle change for the airmen that utilize this dining facility," she said.
The only full-service dining facility on base, the Rheinland DFAC is located near most of the dormitories. It serves three meals a day, seven days a week, and offers a main line with hot food, a snack line and sandwich bar, a salad bar, soup, and takeout.
It and the dining facility at RAF Lakenheath in England are the busiest on Air Force bases in Europe. The Ramstein venue serves between 252,000 and 260,000 customers annually, or about 700 meals a day, said Master Sgt. Daniel Whiteman, the Rheinland facility manager.
About $7.2 million in renovation and structural works are planned. The entire floor and supports underneath it will be replaced, as will grills and hood-and-duct systems. The serving area will be expanded and the salad bar revamped, Whiteman said.
"For USAFE, this is the No. 1 priority building" for renovations, he said. "It's a long-time overdue."
Town halls were held at Ramstein this week to inform airmen of the closure and present them with options on where to get inexpensive, healthy meals. Officials also advised them to budget their food allowance wisely.
Most airmen who live in base dormitories, where kitchen space can be limited, are enrolled in the meal card program. They receive a basic allowance for subsistence, most of which is automatically deducted from their paychecks when they eat at the dining facility, officials said.
After the dining hall closes, airmen who live on Ramstein will see their BAS entitlement double to $738.78 monthly, which is twice the standard rate. Meals won't be deducted from that total, and airmen will also receive a higher cost of living allowance — about $4 to $5 extra per day, depending on rank.
Those who live on Kapaun, which also has a dining facility, will qualify for standard BAS (about $369 per month) if they work on Ramstein.
To make the closure of the Rheinland facility easier, base officials plan to offer more cooking classes in the dorms and equip some dorm rooms with mini refrigerators. Other dining establishments on base may extend their hours or services, officials said.
svan.jennifer@stripes.com Twitter: @stripesktown