Ramstein personnel get green light for Belgium, Spain travel
by
John Vandiver
August 5, 2020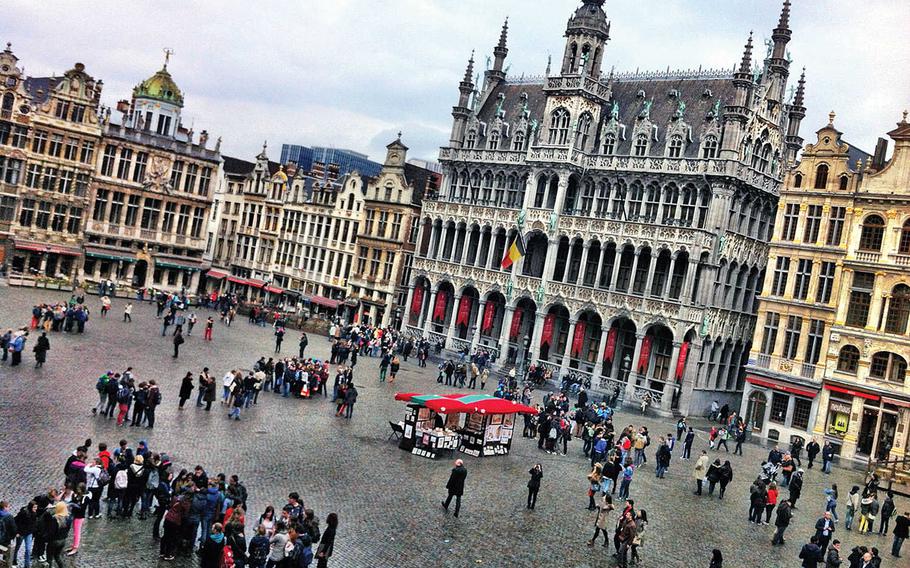 Stars and Stripes is making stories on the coronavirus pandemic available free of charge. See other free reports here. Sign up for our daily coronavirus newsletter here. Please support our journalism with a subscription.
STUTTGART, Germany — Belgium and Spain are back as approved travel destinations for Air Force personnel in Germany after the service backtracked Wednesday on a travel ban to the countries, which have seen increases in coronavirus cases.
Two days after it removed Belgium and Spain from a safe travel list posted on its website, Ramstein Air Base said it adjusted its approval process.
"Until today, the Ramstein COVID-19 webpage included a list of countries that U.S. European Command (EUCOM) classified as 'green' to determine which countries are approved for leisure travel," the base said in a statement to the Ramstein community.
Now, Ramstein personnel will need to refer to the website of the Robert Koch Institute, Germany's agency for disease control, to determine if a destination is designated as a risk area, the Air Force said.
The change aligns the Air Force in Europe with EUCOM, which follows guidelines put out by European Union and the Robert Koch Institute regarding what countries are designated as "red" high-risk areas and "green" safe areas for leisure travel.
Both Belgium and Spain are listed as green by the EU. However, the Spanish regions of Catalonia, which include Barcelona, Navarre and Aragon are risk areas and travel could require a quarantine upon return to Germany, the Robert Koch Institute said.
U.S. European Command staff now need special approval for business trips to Belgium and Spain because of coronavirus concerns in those countries, the command said Tuesday. However, those changes don't apply to leisure travel, EUCOM said.
Still, a EUCOM map meant for official staff travel that marked Spain and Belgium "red" countries caused confusion among some commands at a time when many military families are taking leave.
Ramstein Air Base on Tuesday cited the EUCOM's guidance on travel — which didn't actually ban leisure travel to those countries — as a reason for taking Spain and Belgium off its approved list.
On Wednesday, Air Force officials said it's OK to go there, but urged caution in case the EU and Robert Koch Institute change a country's status.
If a country is deemed "red" after personnel return from their trip, they may still be subject to quarantine depending on the time frame, Ramstein officials said.
"It's very important for people to do their research before traveling to avoid a quarantine situation," they said on the Ramstein Facebook page.
vandiver.john@stripes.com Twitter: @john_vandiver