Ramstein 5th-grader wins European PTA Spelling Bee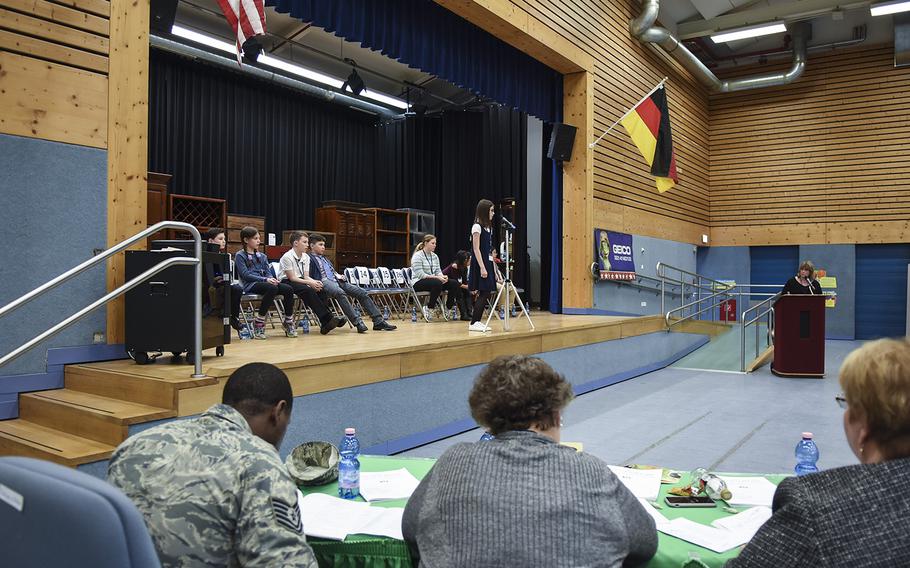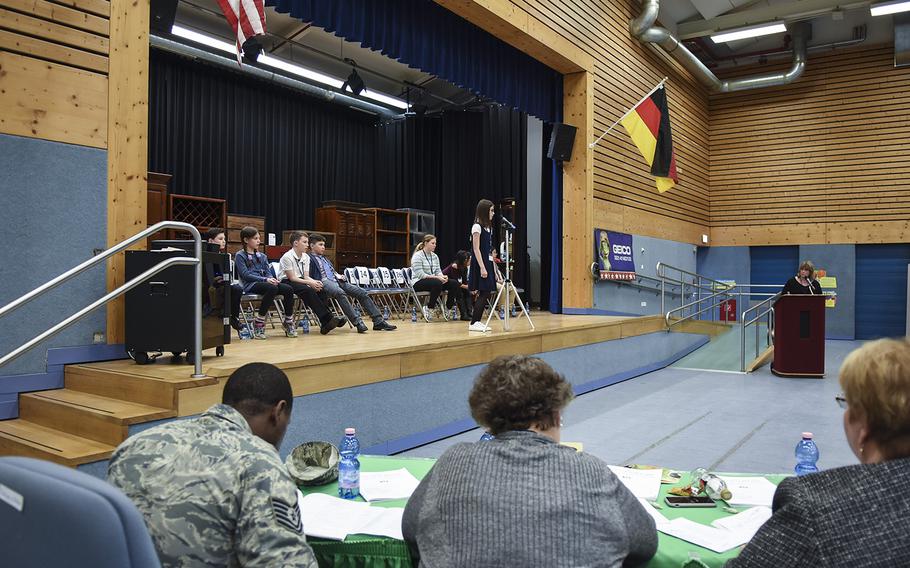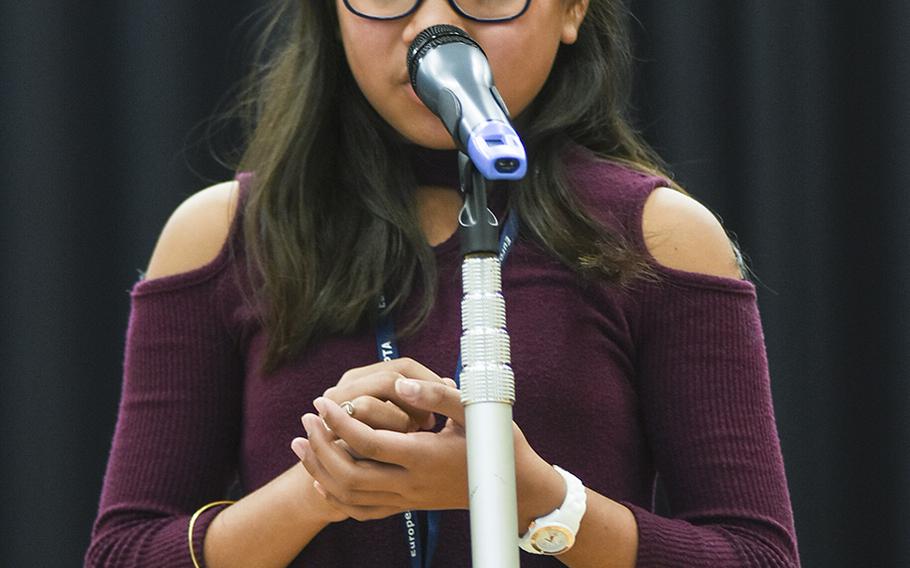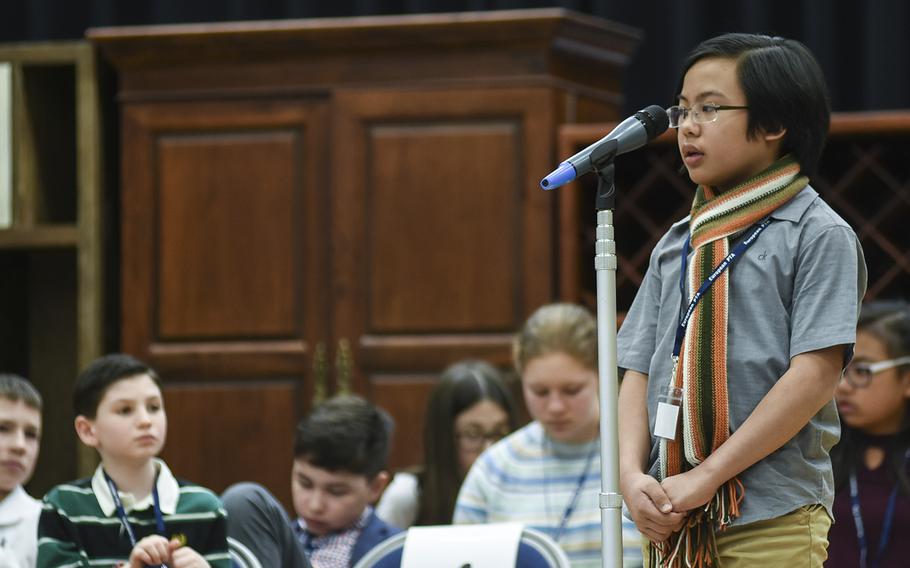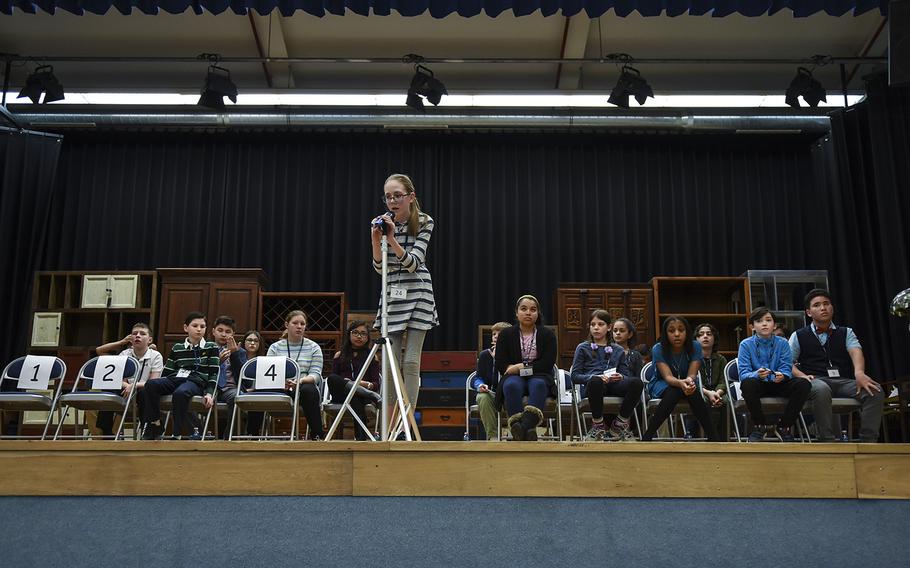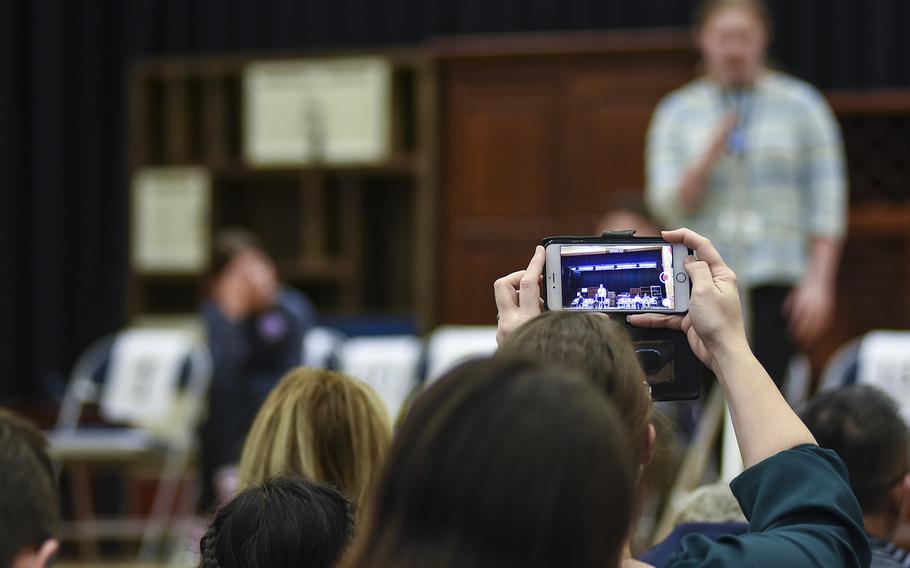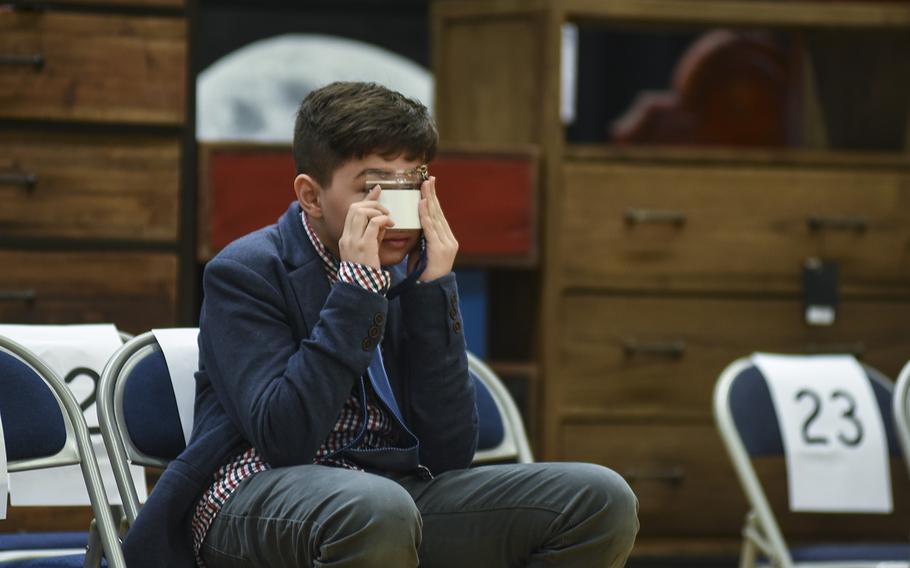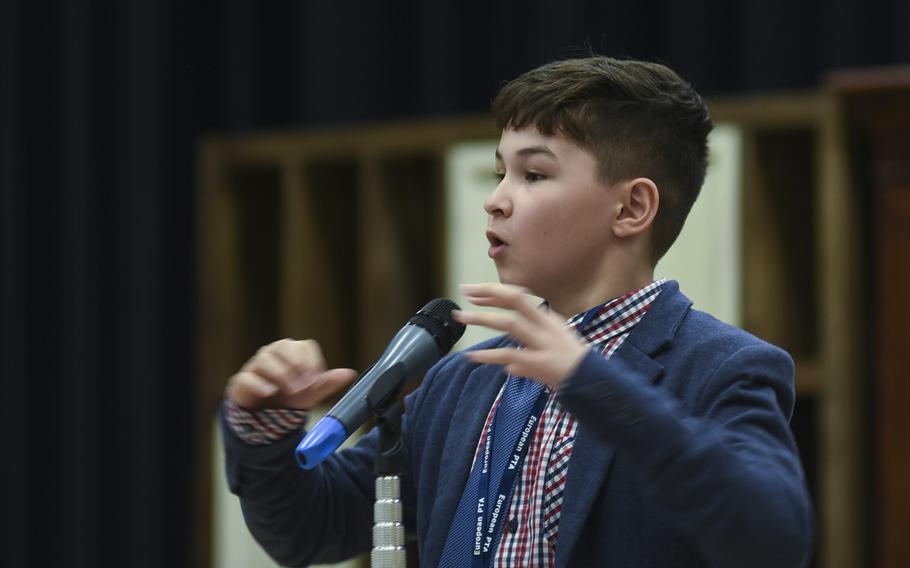 RAMSTEIN AIR BASE, Germany — When he heard the word needed for the win, Jonnen Messer could hardly contain his excitement.
After 38 grueling rounds and more than four hours on stage, Messer, a fifth-grader at Ramstein Intermediate School, won the 35th annual European PTA Spelling Bee on Saturday.
Ramon Padua Jr., a seventh-grader at Ramstein Middle School, almost went the distance with Messer.
After Messer spelled "stalactite" correctly, Padua stumbled on a somewhat unusual word: "trillado," which means market coffee prepared by drying the beans in the sun. Padua spelled it, "t-r-i-a-d-o."
Messer had to get one more word right for the win. He knew it as soon as he heard it, "Istanbul."
"I think it's shocking," Messer said after it was over, still flabbergasted that he won while competing for the first time in the European bee.
"There were a few times when I thought I spelled a word incorrectly – which I didn't," he said.
There was no need to ask Messer for an example of one of those words. In Round 24, he groaned loudly into the microphone, "oh, no," when the pronouncer gave him the word "divulged" to spell. He looked lost for a minute, gathered his composure, then spelled it correctly. Back at his seat, he put his hand over his mouth as if in disbelief and wiped his brow.
This year's contest was particularly intense.
The event held in the cafeteria of Ramstein Elementary School began with 27 spellers, students in grades 3 to 8 at military schools in Europe who had won their schools' spelling bees.
By Round 21, only five spellers were left: Messer, Padua, Willow Hauver of Stuttgart Elementary School, Sara Moriarity of Naples High School and Dario Toska of Garmisch Elementary/Middle School. They pushed through five more flawless rounds, spelling words such as "Ares," "brooches" and "infraorder."
By Round 27, only Messer, Padua and Moriarity remained on stage. Moriarity hung on for another nine rounds.
Missing a word meant leaving the stage after that round ended. Some kids left the stage in tears, seeking comfort in the embrace of parents who were waiting in the wings.
Messer said he studied about an hour a day, "sometimes two." Spellers were given a list of some 1,555 words to study. Only the early rounds, however, drew from that list.
For the win, Messer will get two round-trip tickets to Washington, D.C., to represent the European PTA in the Scripps National Spelling Bee on May 29 to 31.
"I feel like a bunch of bricks have been lifted off my shoulders," Messer said, relieved that at least this bee was over.
svan.jennifer@stripes.com Twitter: @stripesktown
---
---
---
---