Put cellphone down while driving in Italy or risk losing license
---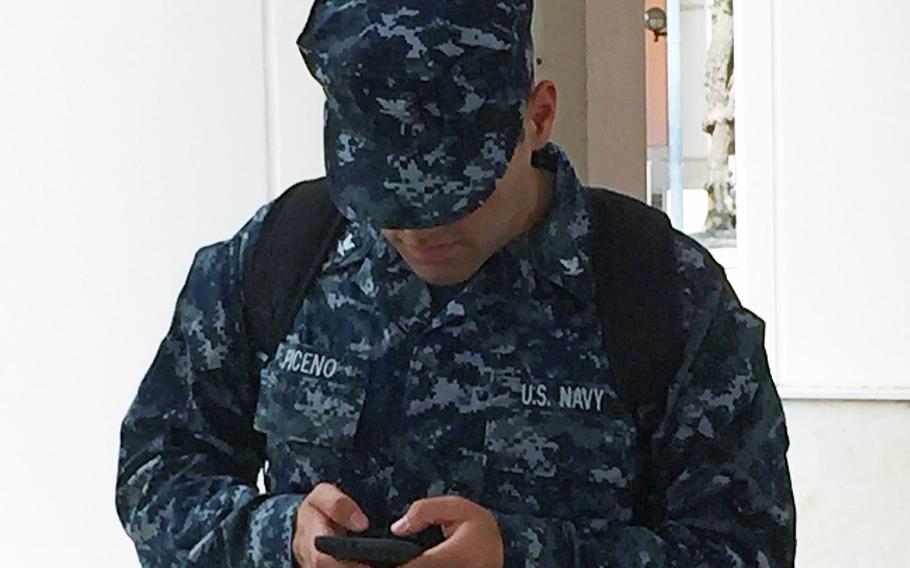 NAPLES, Italy — Servicemembers in Italy should think twice about using their cellphones while driving now that the penalties are likely to become much more severe.
Italy, like many other European countries, has banned hand-held devices behind the wheel since the 1990s. But a draft bill going through parliament will double current fines and add the forfeiture of a driver's license.
First-time offenders would immediately lose their licenses for one to three months and pay as much as 1,294 euros ($1,500) in fines. A second offense would result in a suspended license for two to six months and a fine up to 2,588 euros.
Hands-free use with Bluetooth and earphones will still be allowed.
The new law would apply to the thousands of U.S. servicemembers and Defense Department employees who have Italian drivers' licenses. A suspended license could cause problems for those who live off base and commute to their jobs, especially in areas that lack public transportation.
At the Navy base in Naples, a couple of sailors expressed support Tuesday for the pending law.
"That's cool. People shouldn't be on their cellphone while they're driving," said Petty Officer 3rd Class Eddie Piceno. That's especially true in Naples, he said, where driving is much different than in the United States.
"I think things like that are a good idea," Petty Officer 2nd Class Kyle Ostander said. "This is not the safest city to drive in."
Servicemembers are not allowed to use cellphones at all when they drive on any U.S. military base.
Current Italian law forbids drivers from holding phones, whether to chat, text, email or eye GPS mapping systems.
An Italian road-safety panel found that three out of four road accidents resulted from drivers' use of hand-held devices, according to the Ministry of Infrastructure and Transport.
wyland.scott@stripes.com Twitter: @wylandstripes
---
---
---
---