Police cite second Aviano airman for street racing, other violations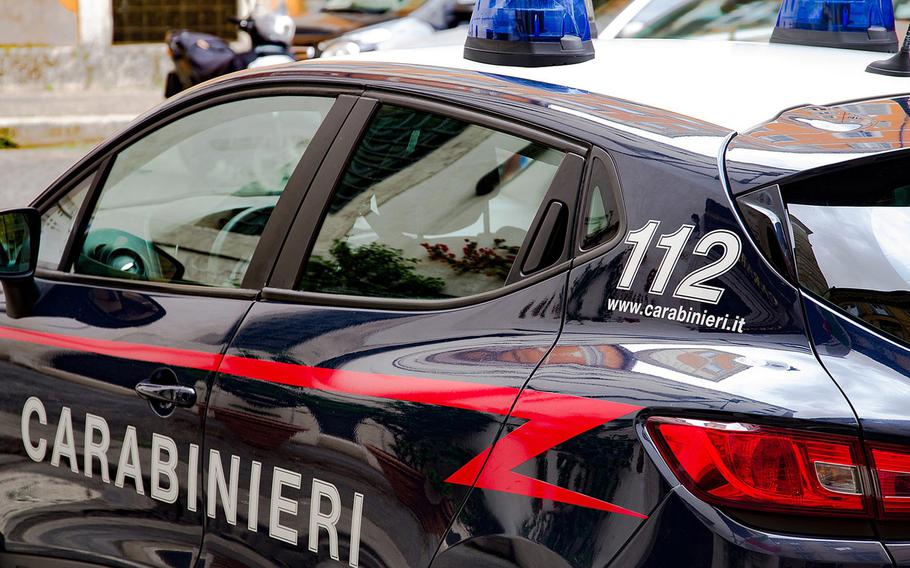 AVIANO AIR BASE, Italy – Italian police have identified and cited a second U.S. airman involved in a street-racing incident after earlier citing another airman on drunk driving and other charges.
The second airman had eluded pursuit Wednesday night near the city of Fontanafredda but the vehicle was caught on camera, a Carabinieri officer involved in the case told Stars and Stripes on Friday.
The officer spoke on condition of anonymity as required by Carabinieri policy.
The first airman was cited and released at the scene after running three red lights and breaking the speed limit, the officer said. He was charged for DUI, speeding, running red lights and violating COVID-19 restrictions after admitting he had socialized at a friend's house before driving home, the officer said. His driving licenses were revoked and he was driven home by a friend who came to pick him up.
The driver of the second vehicle was called into the Carabinieri office Thursday and initially denied involvement, the police officer said. He then admitted involvement after seeing the tape and was charged with speeding and running red lights.
Both airmen are members of the 31st Security Forces Squadron and neither have been identified.
In an email Friday, Maj. Sarah Babcock, a spokeswoman for the 31st Fighter Wing, said military authorities were still seeking details on the incident but the wing "takes violations of this nature seriously."
The U.S. military typically seeks jurisdiction in such cases from the host nation where the incident took place.