Plan to pull troops from Germany will take years, top Republican says
by
John Vandiver
July 23, 2020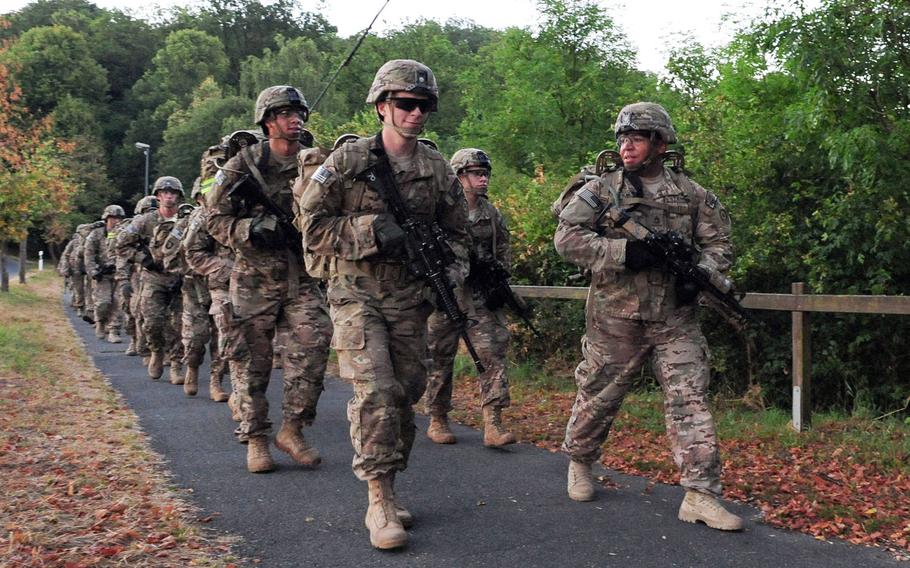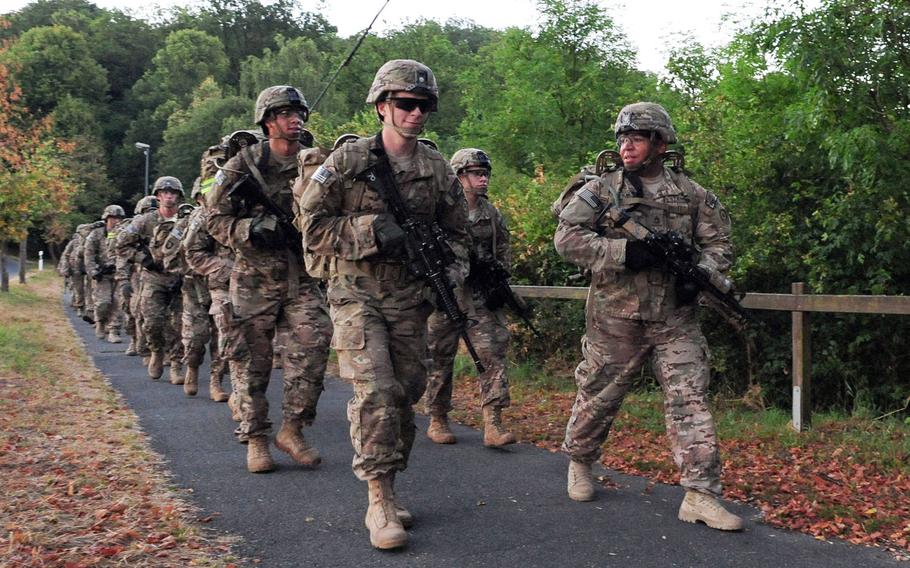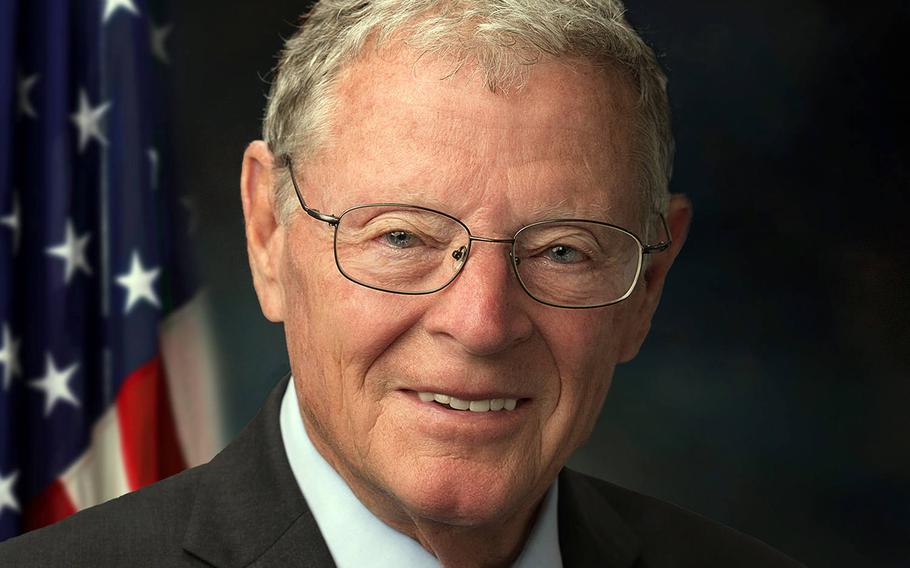 STUTTGART, Germany — A Pentagon plan to reduce forces in Germany and send some to other parts of Europe has the backing of a top Republican senator, but he cautioned that the initiative will take years to put into action.
Sen. James Inhofe, who chairs the Senate Armed Services Committee, said he supports the reduction after a briefing on the plan Wednesday by U.S. European Command's Gen. Tod Wolters.
"I believe the concept for realigning U.S. military posture in Europe, as the president has approved, is sound," said Inhofe, a Republican from Oklahoma who was initially opposed to the idea.
But it will take "months to plan and years to execute," Inhofe said in a statement.
The long time frame is likely due to the logistics of moving large numbers of troops out of Germany, where the military has invested billions of dollars over decades in infrastructure that would be hard to replicate elsewhere in Europe.
President Donald Trump's directive to pull 9,500 troops out of Germany has generated bipartisan resistance and led to proposed legislation aimed at blocking the cuts.
The fate of the plan could hinge on the outcome of the presidential election in November.
While Trump has repeatedly questioned the value of NATO and having U.S. forces based overseas, his rival for the presidency, Joe Biden, has said he would strengthen NATO.
Biden campaign foreign policy adviser Anthony Blinken told the Reuters news agency that they objected to the lack of consultation with Germany about the troop cuts and that they had "a profound problem with the substance of it as well."
Military leaders are shaping a withdrawal strategy that would extend the reach of U.S. forces in Europe, Inhofe said. The concept is based on a "lily pad" approach, he said, referring to a strategy advocated by former Defense Secretary Donald Rumsfeld under President George W. Bush.
The strategy calls for expanding the U.S. military presence in places like Romania and Bulgaria and drawing it down in "old Europe." The plan was seen as payback for Germany's opposition to the U.S. invasion of Iraq.
Although it was never fully rolled out, the military never gave up on the idea of building up along NATO's eastern flank, and the Pentagon has been investing heavily in bases in Romania and Poland, where the U.S. routinely rotates forces.
"We need to maintain a strong presence in Europe to deter Russia, sustain a flexible platform for projecting power into other theaters like Africa and minimize the impact of these changes on military families who already sacrifice so much for our country," Inhofe said.
The Pentagon has not detailed what units could be affected by a drawdown in Germany. However, if the plan is to send more forces eastward, that would likely mean an emphasis on rotational units over accompanied tour assignments.
Some Germany-based units already spend significant time on rotations along NATO's eastern flank. The 2nd Cavalry Regiment in Vilseck, Germany, regularly has a squadron in northeastern Poland, some 50 miles from the Russian military exclave of Kaliningrad, to serve as a deterrent force. And special operations units based at the Army's garrison in Stuttgart spend much time in Poland, the Baltic states and other NATO countries to train with allies. Such units could theoretically relocate to the U.S. and return to Europe on temporary missions.
Inhofe said his committee will "continue to exercise oversight" of the Pentagon as it "develops detailed plans to implement this concept."
"Rigorous planning and deliberate implementation of this concept is the best way to give our military families a measure of certainty and ensure they receive the care and support they deserve," Inhofe said.
vandiver.john@stripes.com Twitter: @john_vandiver