Odierno warns cuts to UK defense spending could hurt cooperation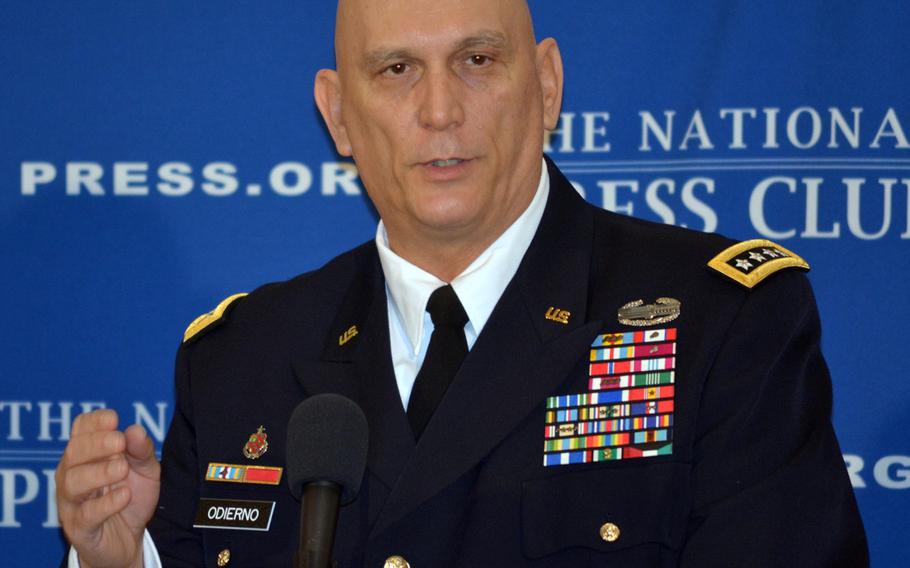 U.S. Army Chief of Staff Gen. Raymond Odierno has warned that British plans to cut military spending could limit how the United States and United Kingdom work together in conflict zones in the future.
"I would be lying to you if I did not say that I am very concerned about the GDP investment in the UK," Odierno said in an interview with London's Daily Telegraph.
For years, the U.K. has consistently spent at least 2 percent of its gross domestic product on defense, meeting a NATO standard that only a handful of nations in the 28-member alliance currently achieve. However, potential British defense cuts could cause the U.K. to dip below the 2 percent threshold this year.
If that happens, the British army's ability to work with U.S. forces could eventually be compromised, Odierno said.
"In the past we would have a British army division working alongside an American division. Now it might be a British brigade inside an American division, or even a British battalion inside an American brigade," Odierno said. "We have to adjust our program to make sure we are all able to see that we can still work together."
In the current security environment, the international community faces a range of diffuse and unpredictable threats, Odierno said. To deal with such threats, the U.S. will need partners, he said.
"As we look at threats around the world, these are global issues and we need to have multinational solutions," Odierno told The Telegraph. "They are concerning to everyone. We all need to be able to invest and work together to solve these problems."
The U.K. is not alone in considering additional cuts to its defense budget. Other nations, including Germany, also have plans to reduce expenditures this year. Those moves are in contradiction to an agreement reached last year among NATO allies to reverse the downward trend in defense budgets.
Still, the U.K. has the second-largest defense budget in the alliance, though the U.S. budget is more than 10 times greater.