New communications equipment keeps talk channels open, gives soldiers more room for gear
by
Martin Egnash
September 13, 2019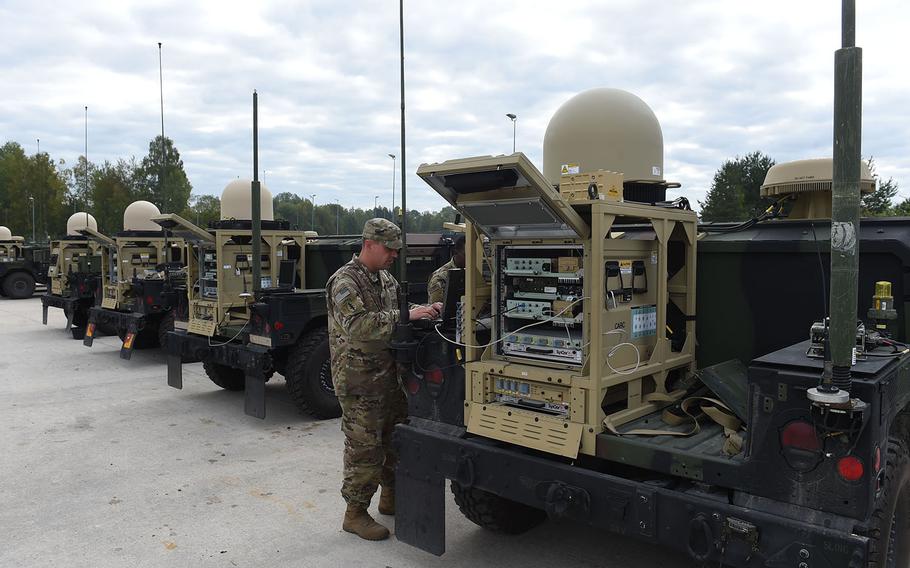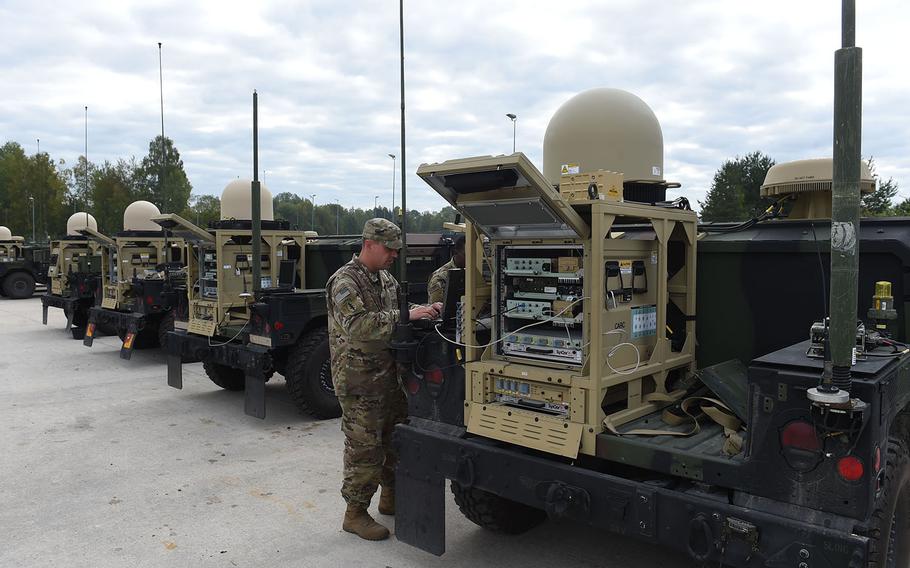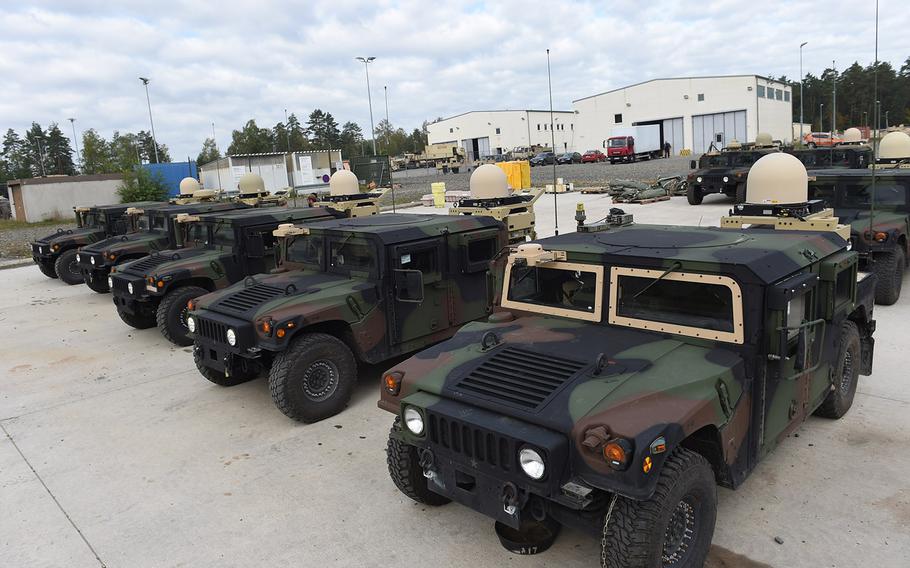 GRAFENWOEHR, Germany – New vehicle-mounted communications gear allows soldiers at the frontlines to keep vital communications channels open and gives them more room to carry supplies, servicemembers taking part in an exercise here said Friday.
Soldiers with the Army's 173rd Airborne Brigade, based in Vicenza, Italy, received the newest iteration of Point of Presence and Soldier Network Extension tactical communications equipment just before Exercise Saber Junction got underway at Grafenwoehr 10 days ago.
Vehicle-mounted PoP/SNE equipment is not new to the Army, but older variants had both systems in the same vehicle, taking up valuable space, explained Spc. Tyler Thompson, a communications soldier driving a vehicle fitted with an SNE.
The new PoP/SNE equipment is split between two vehicles, giving the soldiers enough extra room on the Humvees to carry more food, water, fuel and additional supplies or spare parts.
This can come in handy when the soldiers are operating far from a supply base, Thompson said.
"I'm used to putting radios and batteries and extra gear in my [pack], but now I can put whatever I need in the Humvee," he said. "It's really nice."
The vehicle-mounted PoP/SNE equipment also allows soldiers to keep communications networks constantly open and stay in contact with their headquarters and rear elements while on the move.
The 173rd is the first unit in Europe to receive the new communications systems, and one of only a handful around the world making use of the extra storage room they free up.
The soldiers have been practicing with the new gear for the past few weeks but are finally putting it to the test during this month's exercise, which involves nearly 5,400 participants from 16 nations.
Saber Junction, which is designed to assess the bridgade's ability to execute land operations alongside allied and partner nations, began on Sept. 3 and runs until Sept. 30. The main war games start Sept. 18, at Hohenfels.
egnash.martin@stripes.com Twitter: @Marty_Stripes