Navy sailor in Naples drops 94 pounds to stay in the service
by
Chad Garland
September 25, 2020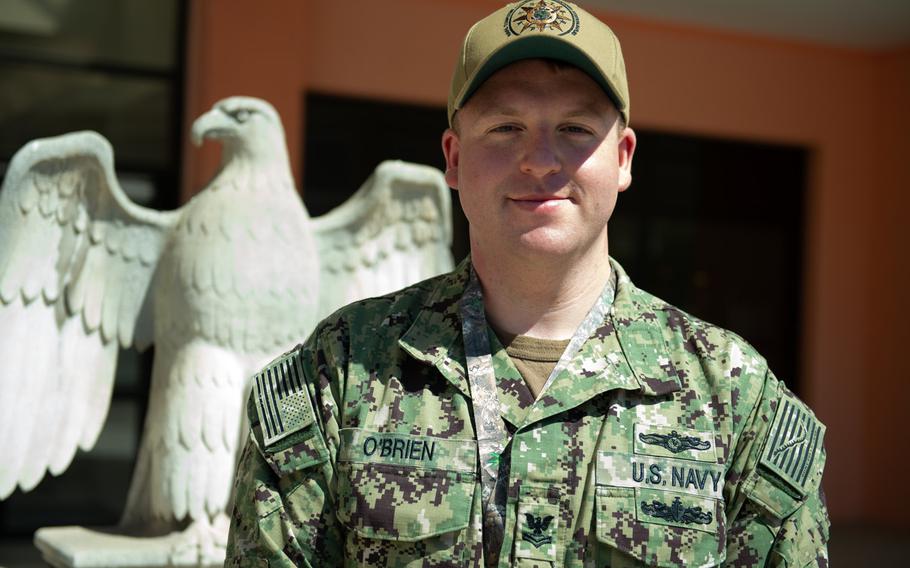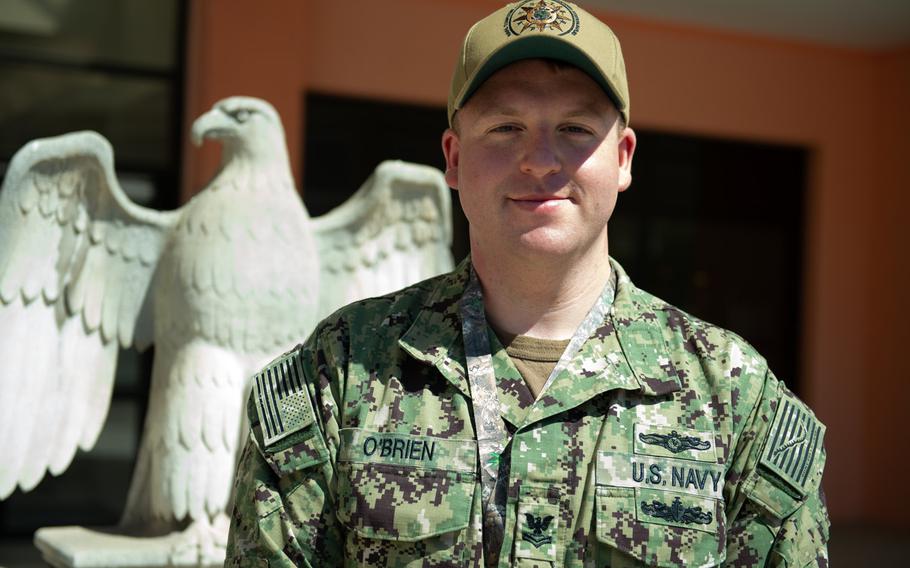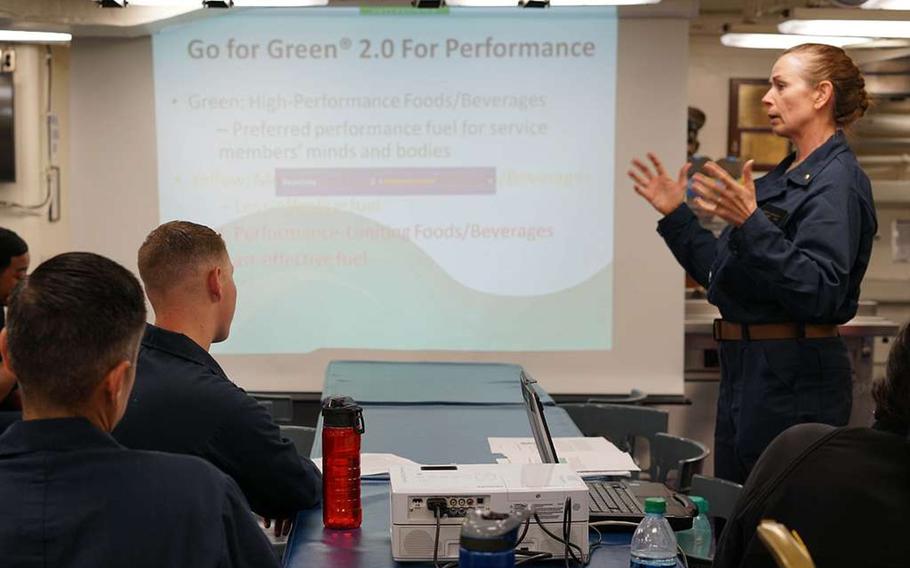 Petty Officer 2nd Class Andrew O'Brien returned from leave last summer weighing in at 310 pounds and needing to shed a lot of weight to stay in the Navy. Then the pandemic hit.
Despite coronavirus-related disruptions to gym access and fitness programs, O'Brien lost more than 90 pounds in 12 months with help from dietitians at Naval Support Activity Naples, the service said in a statement.
"I was tired of being the size I was," O'Brien said in the statement. "I was tired of not being able to do the things I wanted to do."
While all the services have seen an increase in overweight personnel, a Pentagon report last year found 22% of sailors were obese in 2018, the highest rate for any of the services and above the Defense Department average of about 17%.
To fight growing waistlines, the Navy began increased access to dietitians in July 2018 by sending them into sailor's workspaces on temporary duty assignments at a commander's request.
In the first half of this fiscal year, 56 commanders requested dietitian support and 1,300 sailors received nutritional information, said Lt. Cmdr. Pamela Gregory, a registered dietitian who had managed the Navy Nutrition Program when it launched.
The experts can provide guidance on eating for weight management, better athletic performance and disease prevention, as well as help galley staff improve the quality and nutrition of meals, Gregory said in a phone interview.
The pandemic forced cancellations of some requested visits, but service members can still get information online, such as healthy recipes, through the nutrition program's site and on navyfitness.org.
It didn't take much for O'Brien to begin seeing rapid results, said Gregory, one of two dietitians who advised him during the process.
As an information systems technician in the final year of his tour in Naples, O'Brien was far outside height and weight standards, meaning he could be prevented from advancement or reenlistment.
One of the first steps was to begin tracking what he ate — there are a variety of smartphone apps to help do so — and he then got help figuring out how much he could cut from his diet.
"At once you realize how much you're eating and not really exercising," O'Brien said.
He added daily workouts to his routine to help burn more calories, but Gregory said diet is a bigger part of weight loss. Many young sailors eat too many highly processed foods that may feel good for "a hot minute," but don't provide what their bodies need, she said.
A prior enlisted corpsman who'd tried a variety of diets herself before studying nutrition, Gregory encourages her clients to eat more nutrient-rich whole fruits and vegetables, and to be mindful of why they're eating and when they're satisfied.
After losing nearly 40 pounds in the first couple months, O'Brien had started to slip back into old patterns by October, Gregory said, but she urged him to keep up his new healthier habits. When they met again in November, he'd shed another 15 pounds.
When Italy became an epicenter for the pandemic in March, he wasn't able to go to the gym, so he focused on his eating plan.
By July, shortly before transferring to the Everett, Wash.-based USS Sampson, he was within standards "and in some of the best shape of my life," he said.
"If you work hard enough at something, there are rewards," he said. "Right now my reward is to go back to the fleet and back home to the U.S."
garland.chad@stripes.com Twitter: @chadgarland