Navy: Russian fighters intercepted P-8A Poseidon over international airspace in 'unsafe and unprofessional' manner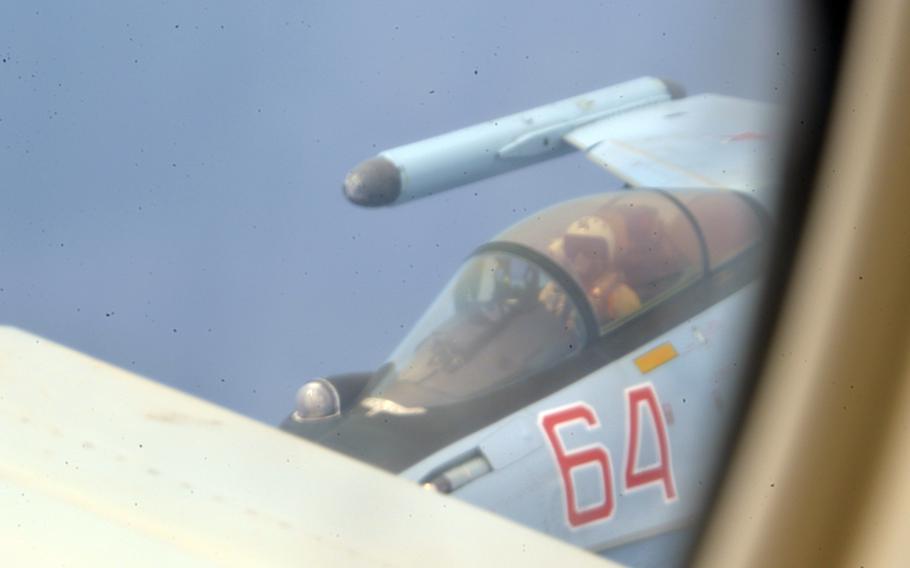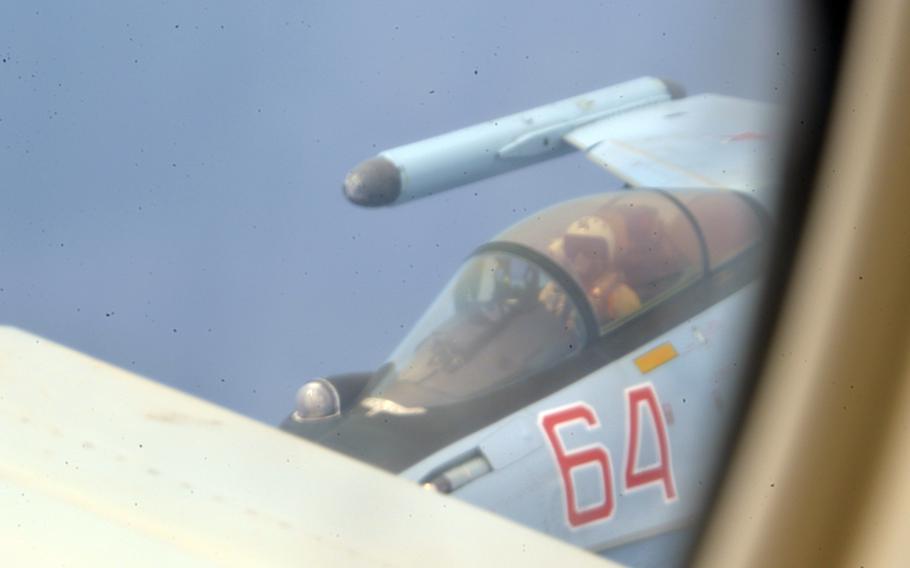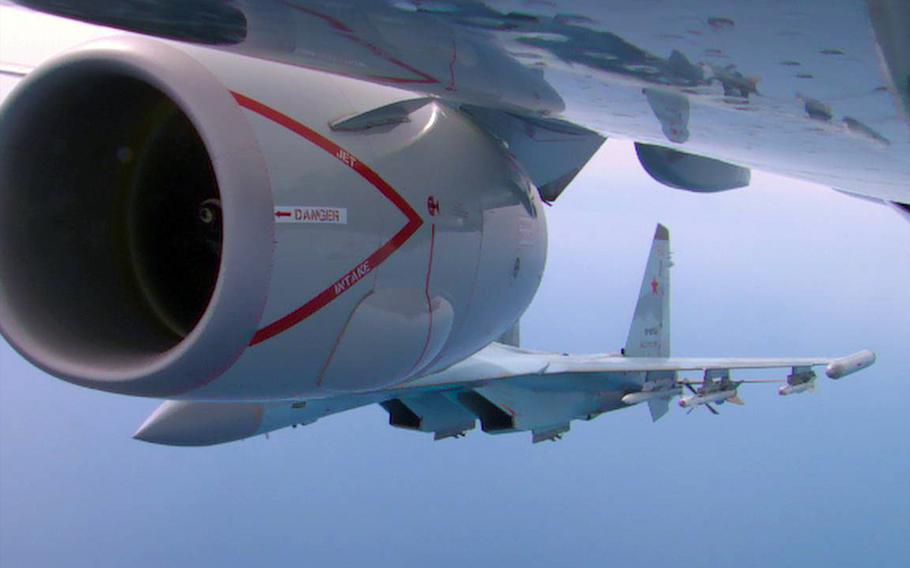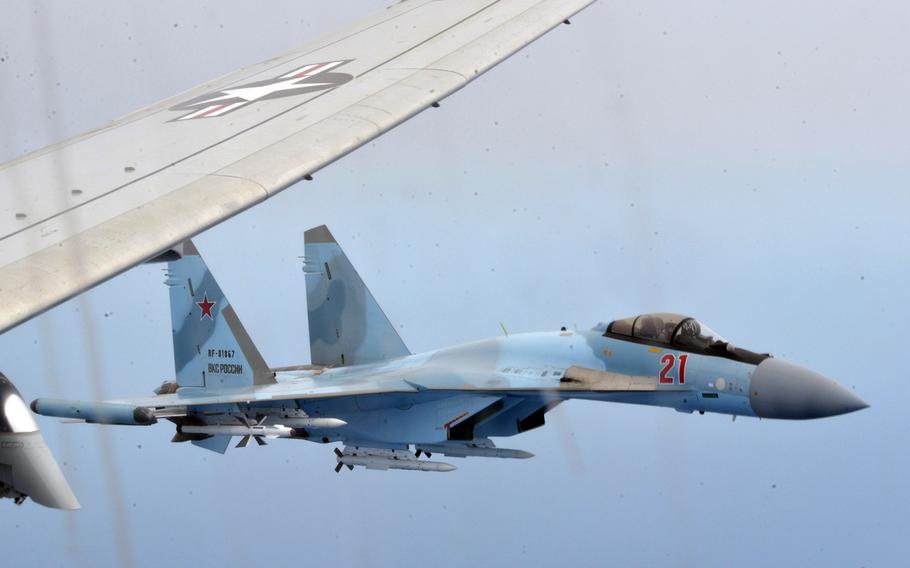 Russian pilots in two Sukhoi Su-35 fighters flying in an "unsafe and unprofessional manner" intercepted a U.S. Navy P-8A Poseidon reconnaissance aircraft over the eastern Mediterranean Sea on Tuesday, according to the 6th Fleet.
The Russians intercepted the Poseidon over international waters and flew nearby for 65 minutes, according to a Navy statement issued Wednesday.
"The intercept was determined to be unsafe and unprofessional due to the Russian pilots taking close station on each wing of the P-8A simultaneously, restricting the P-8A's ability to safely maneuver," the statement said.
The incident is the third since April involving Russian and American fliers in that area, the statement added. The Americans did not provoke the Russian actions, according to the Navy.
The Russian aircraft were operating in international airspace, but their "interaction was irresponsible," the statement said. "We expect them to operate within international standards set to ensure safety and to prevent incidents. Actions like these increase the potential for midair collisions."