Navy pushes 'mountain of mail to Europe' via Middle East and Africa following commercial route cancellations
by
Chad Garland
May 1, 2020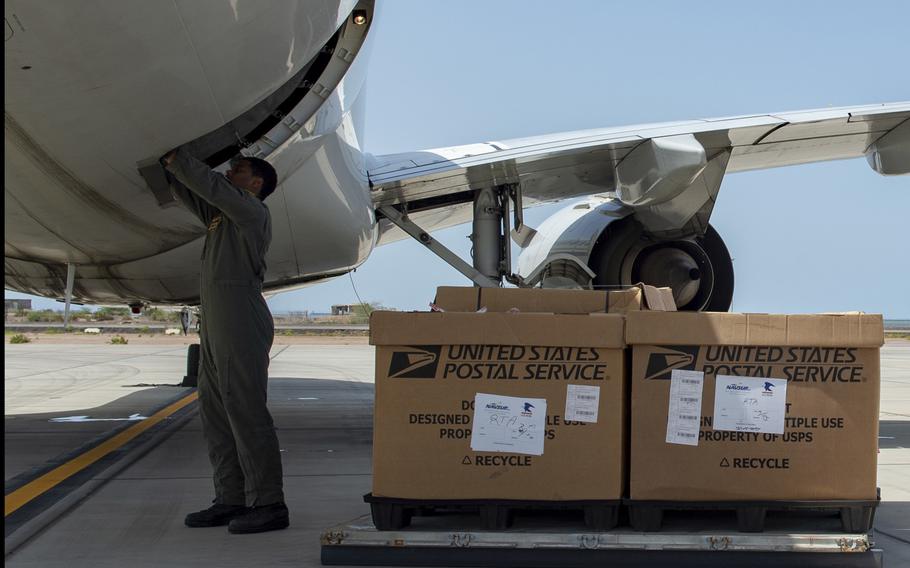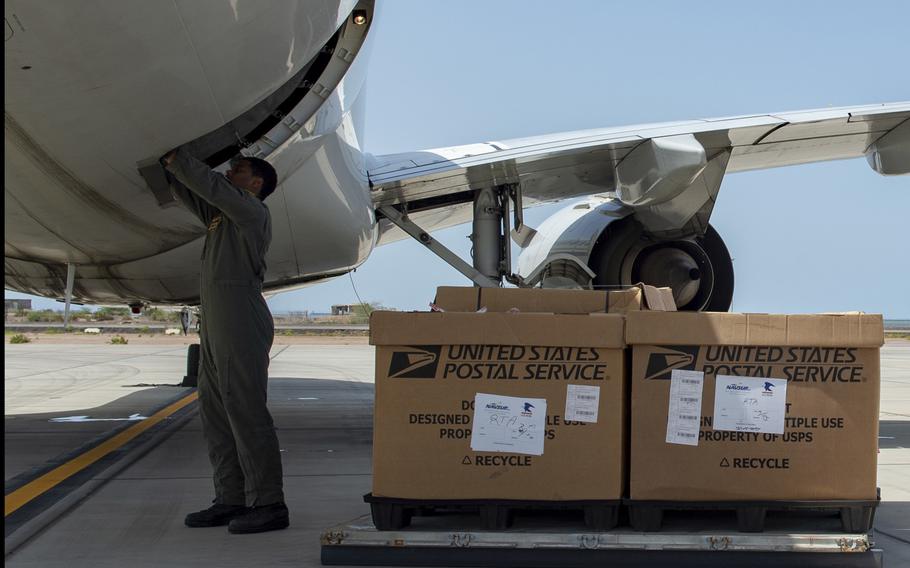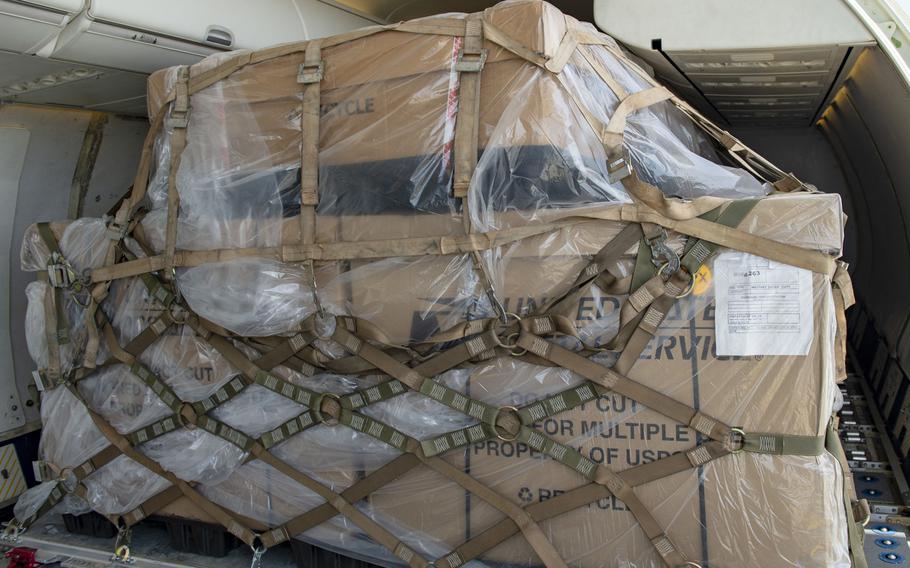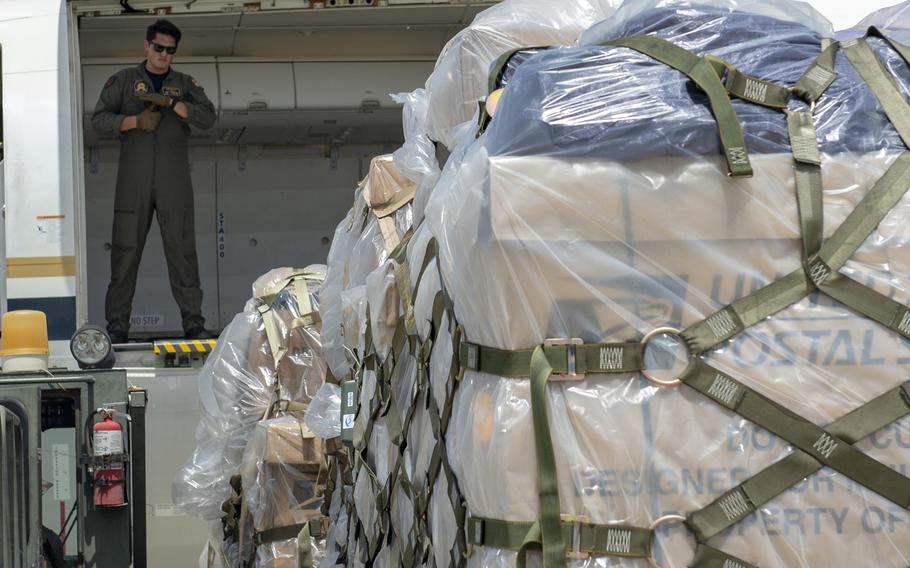 Stars and Stripes is making stories on the coronavirus pandemic available free of charge. See other free reports here. Sign up for our daily coronavirus newsletter here. Please support our journalism with a subscription.
Disruptions caused by the coronavirus pandemic led the Navy to send more than 40,000 pounds of backlogged mail to sailors throughout the Mediterranean via a "back door" through Bahrain and Africa.
Many of the commercial flights typically used to transport military mail from the U.S. to Europe, Africa and the Middle East were canceled, Navy officials said.
To get it all overseas, the service devised a "one-off" operation routing it from Chicago to Bahrain, then on to Camp Lemonnier in the tiny East African country of Djibouti, where twice-weekly airlift missions dubbed "CLDJ Express" had been bringing critical medical supplies from Europe.
"Our N4 logistics team immediately volunteered … to receive and push this mountain of mail to Europe on emerging 'CLDJ Express' missions," Cmdr. Dustin Freeman, supply officer for the Djibouti base, said in a statement this week.
Those airlift missions, which some officials have also called "COVID Express," were flown by C-40 Clippers of Commander Task Force 63, the Navy's logistics arm for Europe and Africa, based in Naples, Italy.
The flights also transported frozen samples for coronavirus testing from Djibouti to Rota, Spain, and on to Germany, officials said in a statement last month.
From March 30 through April 25, Navy Lt. Russell Farr led a cargo team that worked 14-hour days to clear the nearly 200 mail pallets through Djiboutian customs and loaded it onto waiting C-40s for delivery, said Jeff Criger, supply chain director at the logistics center in Sigonella, Italy.
Criger's center worked with its counterpart in Bahrain on the "team effort … to meet all the planning factors required to guarantee success for this massive undertaking," he said.
The "critical quality of life mission" was also assisted by the Air Force's air terminal team in Djibouti.
In Europe, the postal backlog has "pretty much been cleaned out," but packages and boxes were still cluttering up post offices, said Rear Adm. Yancy Lindsey, commander of Navy Region Europe, Africa and Central.
"Go to the post office and get your mail," Lindsey said in a town hall video meeting last week. "They don't want to work around this stuff anymore."
garland.chad@stripes.com Twitter: @chadgarland
---
---
---