NATO's new Atlantic Command tasked with countering an increasingly assertive Russia
by
John Vandiver
September 18, 2020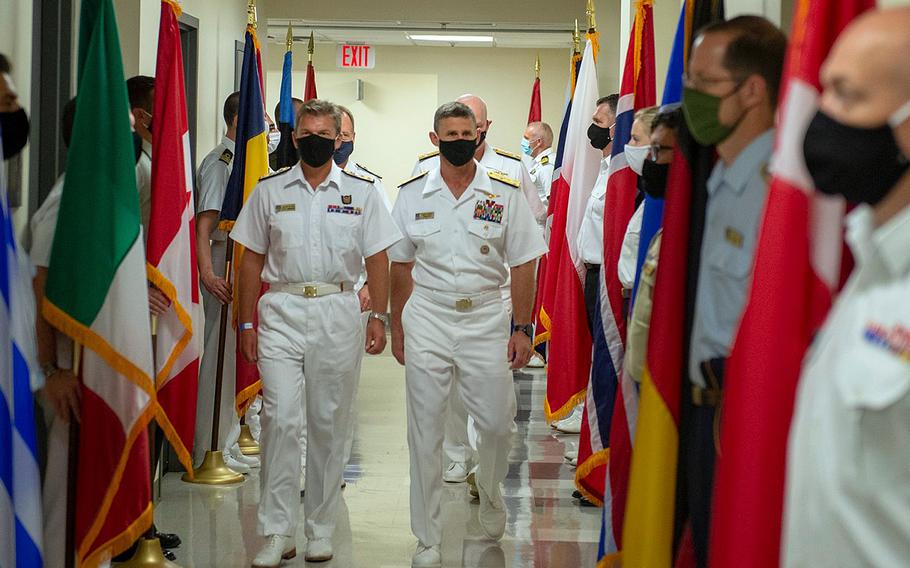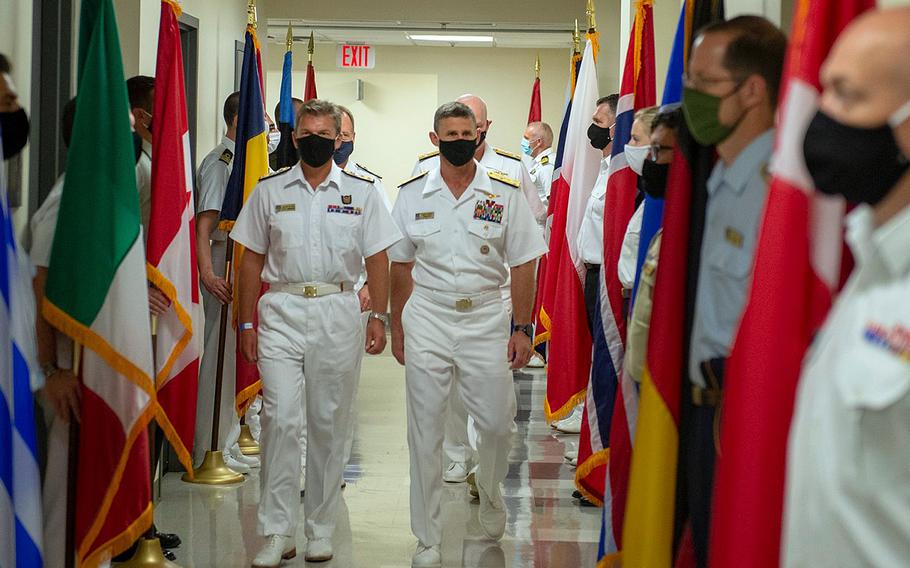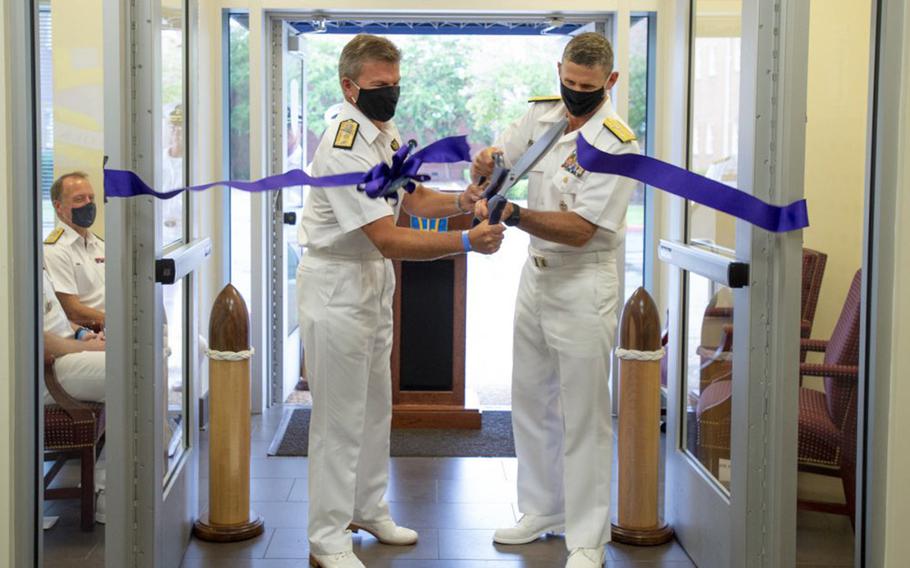 STUTTGART, Germany — NATO's Atlantic Command became operational this week, marking a step forward as the alliance rebuilds itself to counter an increasingly assertive Russia.
"NATO is a transatlantic alliance and the North Atlantic is vital for the security of Europe," Secretary-General Jens Stoltenberg said Thursday. "Our new Atlantic Command will ensure crucial routes for reinforcements and supplies from North America to Europe remain secure."
Set up to help allies move forces across the ocean in a crisis, the Norfolk, Va.-based command has been under development since 2018, when NATO approved the concept.
The first NATO headquarters since 2003 dedicated to protecting Atlantic sea lanes, the command is co-located with the U.S. Navy's 2nd Fleet. Disbanded in 2011, the 2nd Fleet was re-established seven years later to counter Russia in the North Atlantic amid warnings from U.S. military officials that a military modernization campaign had led to a more lethal Russian navy. The 2nd Fleet became fully operational again earlier this year.
NATO's Atlantic Command is tasked with drawing up operational plans that cover an area stretching from the U.S. east coast, across the Greenland-Iceland-U.K. gap and into the Arctic, NATO said.
The so-called GIUK Gap passage in the North Atlantic is regarded by military planners as a possible chokepoint in the event of conflict between Russian and allied warships and submarines.
The return of the U.S. and NATO Atlantic-focused commands is the latest move to beef up alliance capabilities amid concerns about Russia.
Among those moves was the creation in 2018 of a logistics command in Ulm, Germany. The Joint Support and Enabling Command, which is expected to be fully operational in 2021, is tasked with ensuring allied troops and tanks can move freely across Europe and is expected to help allies manage the flow of forces in a crisis.
vandiver.john@stripes.com Twitter: @john_vandiver