NATO forces mobilize across eastern Europe for war games
---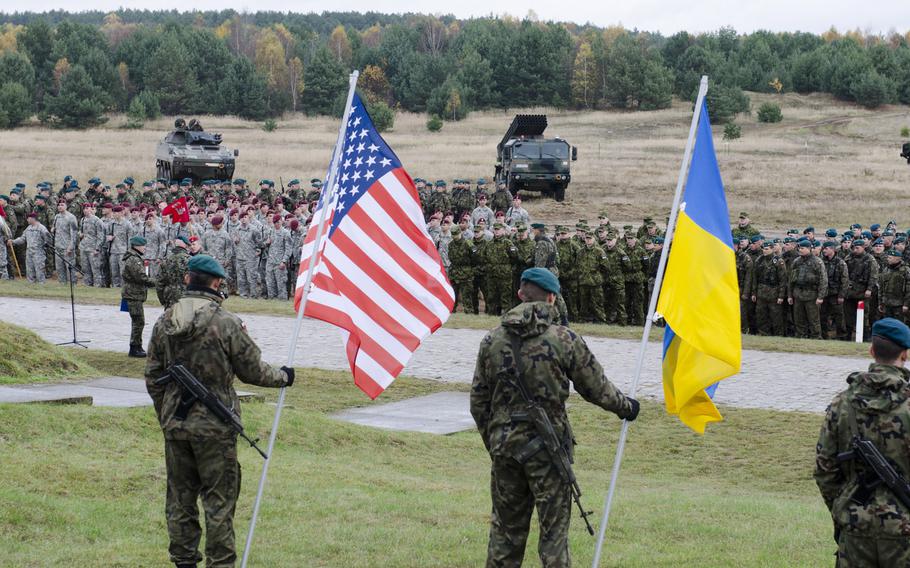 STUTTGART, Germany — NATO's largest war game in years, which kicked off in Poland on Saturday, will involve some 6,000 troops at locations spread out across the region over the course of nine days.
The exercise — Steadfast Jazz — also will test the readiness of NATO's Response Force, a multinational rapid reaction unit that is getting off the ground after years of planning and false starts.
"The purpose of this exercise is to make sure that our rapid-reaction force, the NATO Response Force, is ready to defend any ally, deploy anywhere and deal with any threat," said NATO Secretary-General Anders Fogh Rasmussen in a news release announcing the start of Steadfast Jazz.
Later this week, Rasmussen and other NATO representatives will travel to Poland and Latvia to observe the exercise.
Moscow has raised concerns about NATO's holding large-scale military drills so close to its border. Rasmussen, during a news conference on Monday at his headquarters in Brussels, rejected the notion that Steadfast Jazz is reviving Cold War-era tensions.
"I don't see any reasons for those Russian concerns," he said. "The exercise is not an exercise directed at Russia. It's a NATO exercise with the aim to test our ability to work together."
Rasmussen said a similar exercise will be held in 2015 in southern Europe.
During the war games, the headquarters of the NATO Response Force will contend with a range of scenarios such as cyberattacks, war crimes and other threats to civilian populations.
Meanwhile, NATO troops on land, at sea and in the air will hone their abilities to work together in a multinational environment.
During the drill, naval vessels will deploy in the Baltic Sea while aircraft fly over central Europe. About 3,000 soldiers are participating in a live exercise in western Poland, the main site of Steadfast Jazz.
"The certification of the NRF (NATO Response Force) headquarters is a crucial step in maintaining and enhancing the ability of NATO forces to work together and provide seamless connectivity and interoperability," said Gen. Hans-Lothar Domrose, commander of Joint Force Command Brunssum.
NATO leaders have lauded the current state of the alliance's fighting forces, which they say are more connected and "interoperable" than at any other time during the organization's 60-year history.
Officials say the long fight against an unvanquished Taliban in Afghanistan has raised to an all-time high NATO members' ability to fight alongside one another. Formed to counter the massive armies of the Soviet Union and the Warsaw Pact, NATO armies struggled to achieve such interoperability during much of the Cold War, as alliance forces fielded vastly different weaponry, ammunition and even radios.
The elements taking place in Steadfast Jazz exercise include: armored personnel carriers and infantry fighting vehicles; 1,000 mechanized infantry from various nations; a chemical, biological, radiological and nuclear battalion; numerous company- and platoon-size elements; 46 fixed-wing aircraft; 11 helicopters; 11 surface vessels; and one submarine.
Steadfast Jazz, which will involve all 28 NATO nations as well as partner nations Finland, Sweden and Ukraine, is the largest NATO exercise since 2006.
---
---
---
---