'Nations are stepping up' to aid Resolute Support mission, Mattis says
---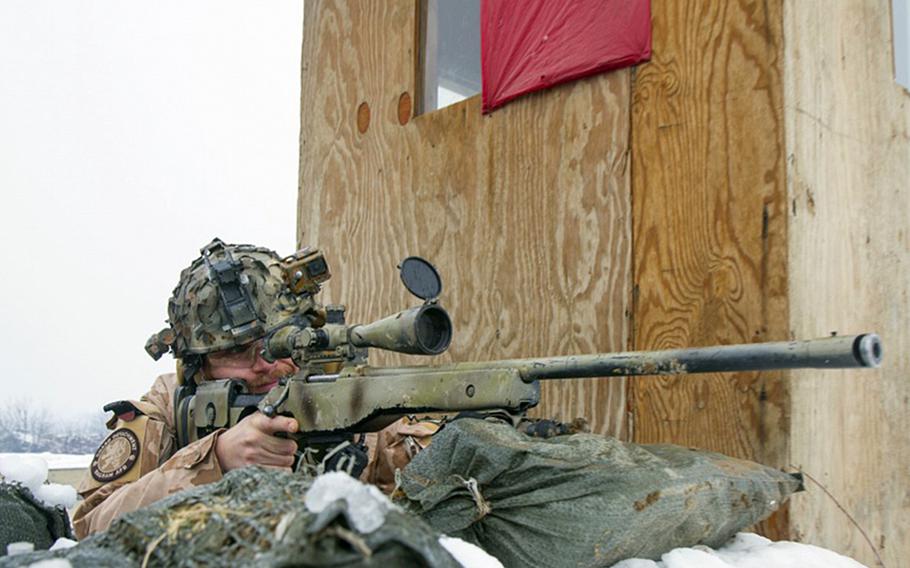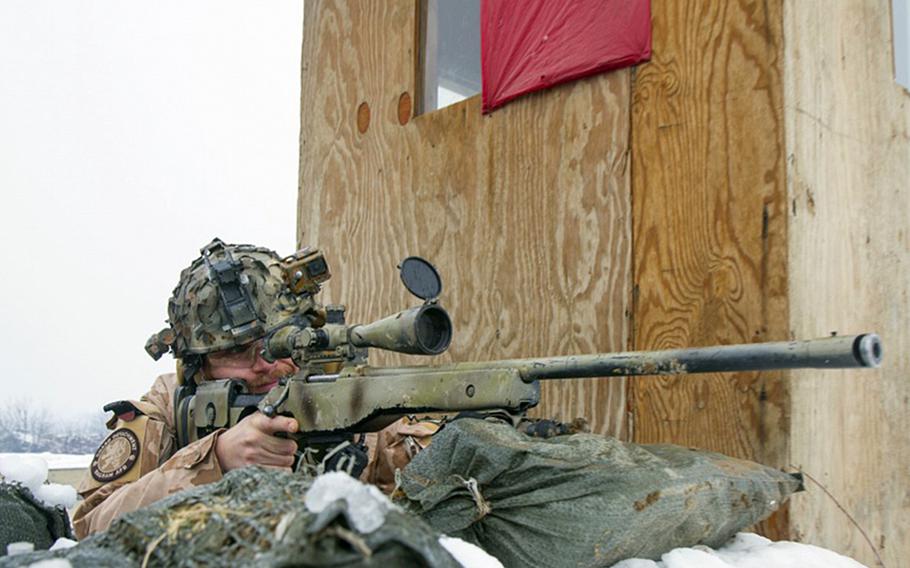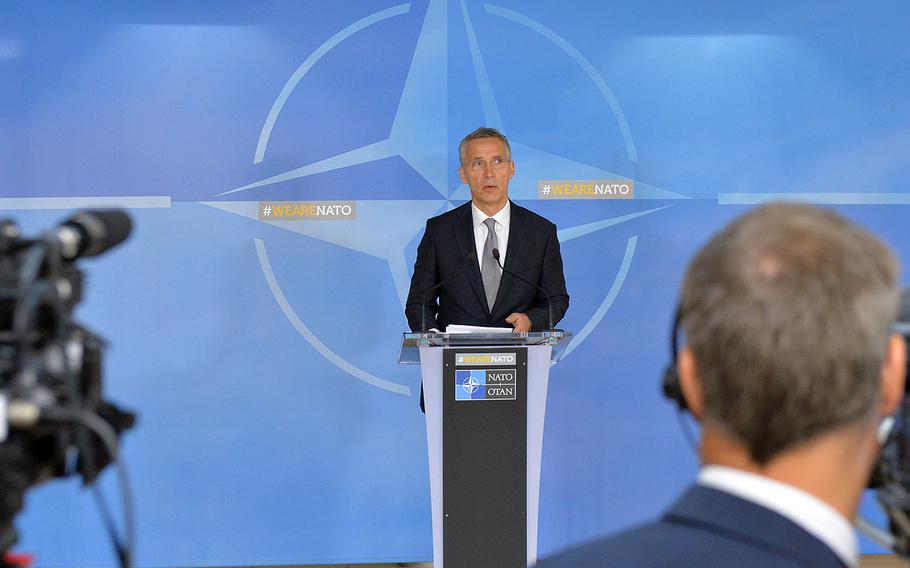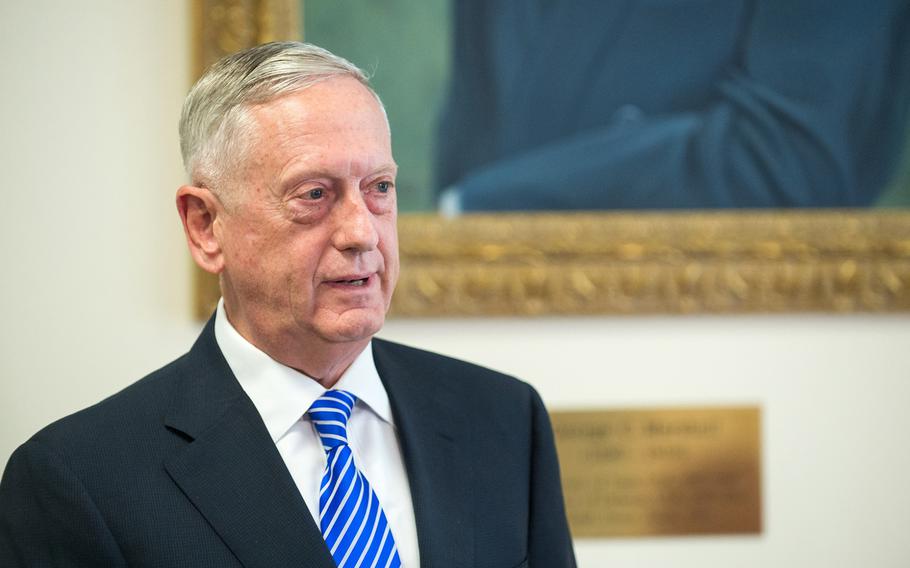 NATO allies agreed Thursday to send more troops to Afghanistan in hopes of aiding security forces stuck in a "stalemate" with Taliban insurgents, the alliance's top official said.
"Today, I can confirm we will increase our presence in Afghanistan," NATO Secretary-General Jens Stoltenberg said at his Brussels headquarters.
Stoltenberg, speaking at the start of a meeting of NATO defense ministers, said alliance authorities have requested "a few thousand more troops" for the Afghanistan mission, now in its 16th year.
Much of the discussion Thursday also focused on filling holes in the Resolute Support mission, Defense Secretary Jim Mattis said, speaking at the conclusion of the high level NATO talks.
"We still have a few gaps and nations are stepping up," Mattis told reporters.
The NATO train-and-advise mission needs an additional 1,200 troops, according to Marine Gen. Joseph Dunford, chairman of the Joint Chiefs of Staff. But Mattis said the alliance already has agreed to send 70 percent of those needed forces.
Mattis and Dunford will convene at the Pentagon in the days ahead to complete a recommendation on a new strategy for Afghanistan and how many more U.S. troops will be needed there.
"That decision will be made by our president and will be informed from what I picked up here from my allies," Mattis said.
Stoltenberg said NATO wants to work more closely with Afghan special operations forces, develop the country's fledgling air force and improve officer training.
"We have to put this into context and understand this about training and assisting and advising Afghan forces," he said. "What we do now is not conduct combat operations, but help Afghans fight."
It wasn't clear Thursday when final troop numbers would be decided among NATO members, though Stoltenberg said some members already have stepped forward with pledges. NATO is awaiting a decision from President Donald Trump's administration, which is weighing a U.S. troop increase. Army Gen. John Nicholson, the top commander in Afghanistan, has requested at least 3,000 more U.S. servicemembers.
NATO now has about 13,500 troops in the country, according to alliance data. Roughly half of those forces are American. The vast majority are tasked with training and advising the Afghan army and police.
In 2014, the U.S.-led coalition withdrew its combat forces from the country, which at their peak numbered about 140,000 troops, citing significant progress in the war and insisting the government's security forces would be able to handle the insurgents with the aid of foreign advisers. Since then, however, the resurgent Taliban have seized the initiative, inflicting heavy casualties on government troops and seizing control of large parts of the countryside.
NATO said it has no plans to return to a combat mission in the country. Instead, the aim is to improve the quality of Afghan security forces as they attempt to "break the stalemate" and move toward a political peace deal, Stoltenberg said.
"It was not the wrong decision to end the NATO combat mission … because in the long run it is much more sustainable to have … local forces stabilize their own country instead of having NATO troops do it," he said. "As long as the Taliban believe they can win the war, they will not negotiate."
Though Afghan forces now lead the fight, Mattis said allies might have started drawing down too soon in the country.
While some people in the West have grown weary of a campaign with seemingly no end, Mattis said NATO can't afford to walk away from Afghanistan, which could result in a safe haven for extremists to plot attacks.
"We've all seen the results of leaving ungoverned areas," he said.
Stoltenberg said 15 members of the 29-nation NATO alliance have pledged troops to the expanded effort. However, defense officials were quiet about their future role in a larger Afghan mission.
During a meeting between Mattis and the Polish defense minister, both leaders did not respond to a question about troop levels and commitments.
Norway's defense minister, Ine Marie Eriksen Soreide, also declined to offer a specific troop contribution number for her country, saying allies also were waiting to learn more about America's plans in Afghanistan.
"I expect that allies will continue to both contribute and also have their commitments very clear on Afghanistan. But I also expect that the new American strategy will not probably come until July sometime," she said.
Still, Soreide said she was optimistic that allies would remain committed in Afghanistan.
Besides the Afghanistan mission, NATO leaders discussed ways to enhance the alliance's role in countering terrorism, an issue that has been a priority of the Trump administration.
NATO agreed Thursday to set up new "capability targets" designed to ensure that increased spending on defense is directed at areas of need, such as more heavy equipment, air-to-air refueling capabilities and forces ready to mobilize on short notice.
In May, with American prodding, the allies agreed to play a more formal role in the coalition to fight against the Islamic State, which has a small but persistent presence in eastern Afghanistan. Stoltenberg said NATO surveillance planes have already picked up the pace of operations in support of the U.S.-led coalition since last month's decision.
He said a new counterterrorism cell is now operational and that his deputy, Rose Gottemoeller, has been appointed to coordinate counterterrorism efforts.
Allies will also discuss improving burden sharing and developing more capabilities for missions.
NATO spending is expected to increase for a third consecutive year in 2017, Stoltenberg said. Allies have pledged to reach NATO's spending target — dedicating 2 percent of gross domestic product to military matters — by 2024.
vandiver.john@stripes.com Twitter: @john_vandiver
---
---
---
---