Video
Mud, sweat and tears at Grafenwoehr rugged terrain obstacle run
---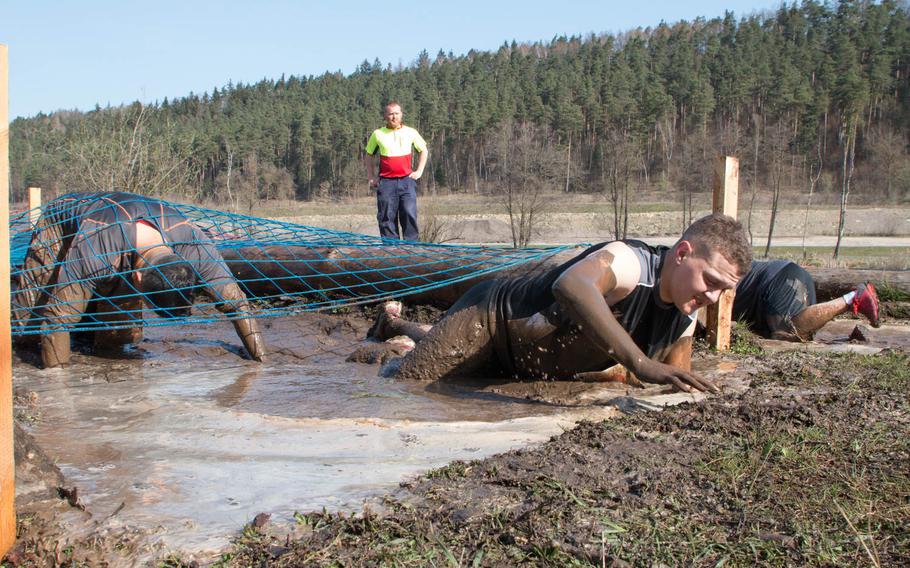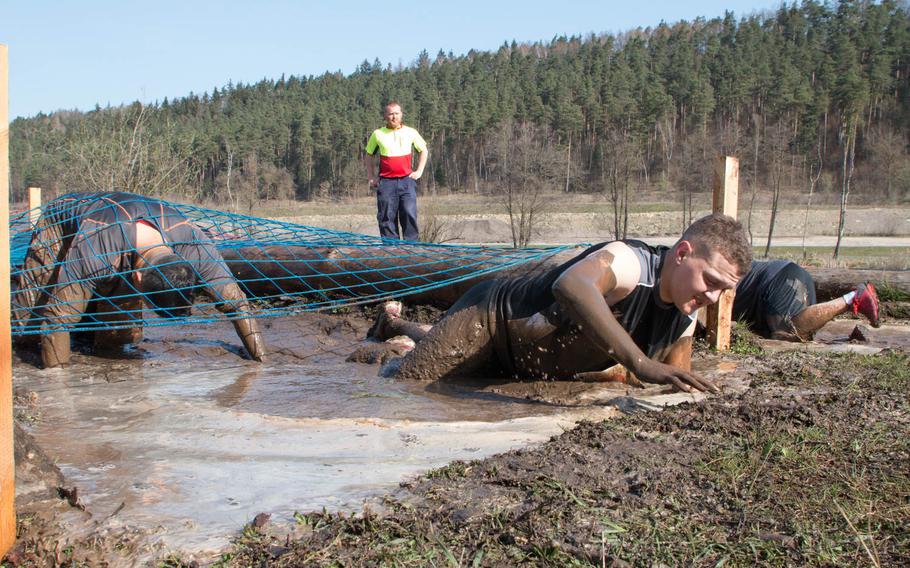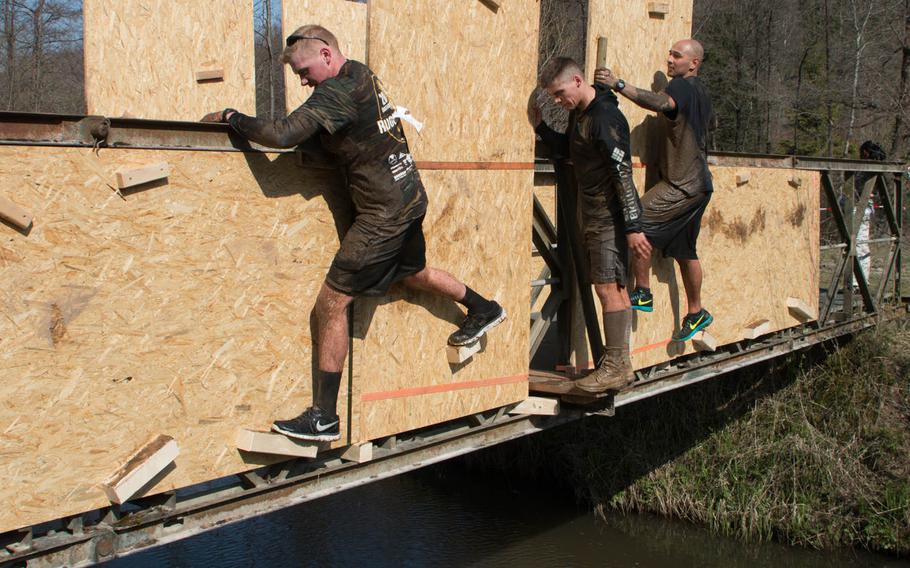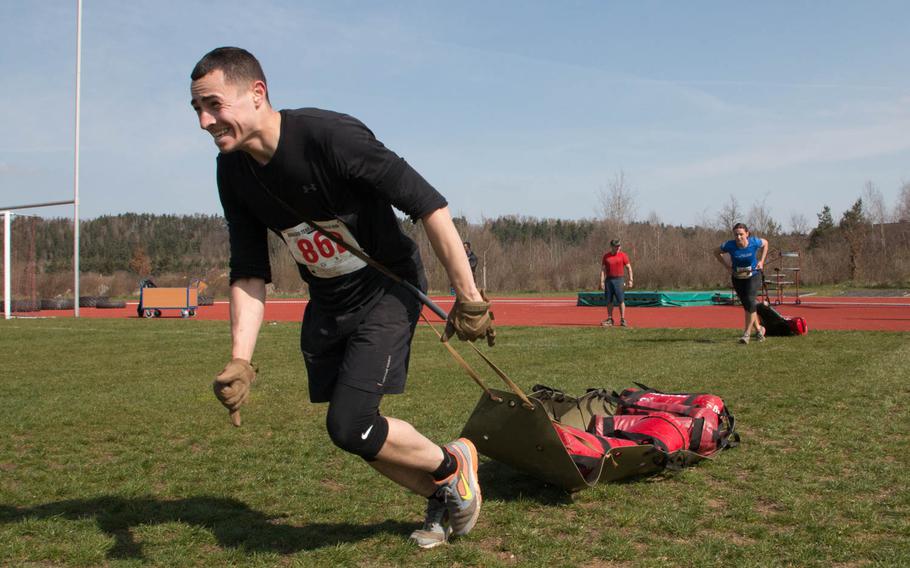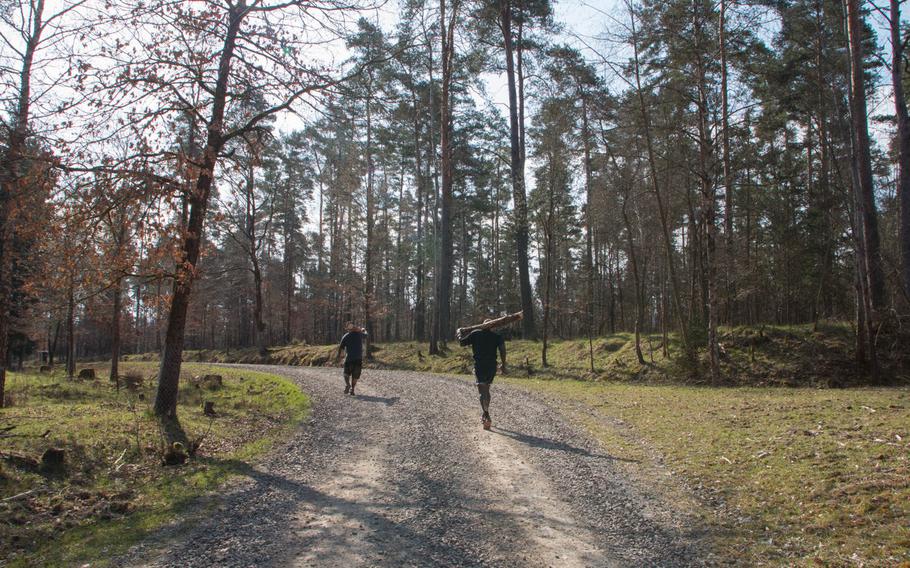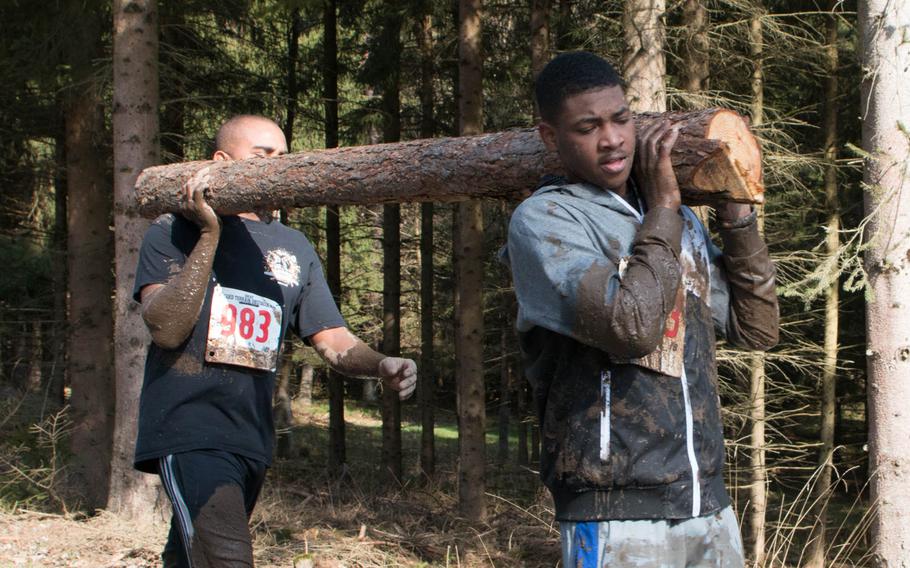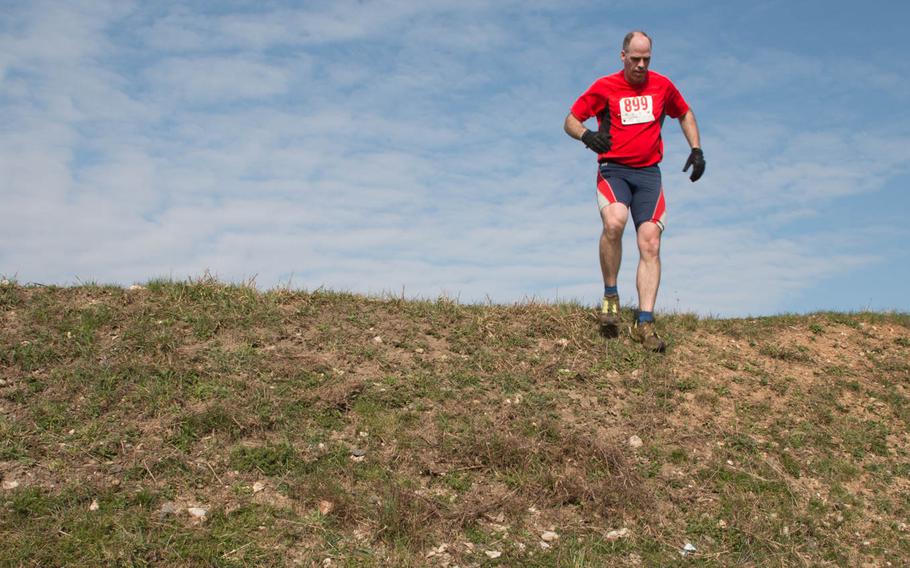 GRAFENWOEHR, Germany — It was an unseasonably cool Saturday as hundreds gathered here for the 4th annual Grafenwoehr rugged terrain obstacle run.
The chilly weather didn't stop roughly 300 men and women from showing up, ready to tackle a 16-kilometer-long course that wound through steep hills, muddy rivers and shadowed forest paths.
Dotted along the course were nearly 30 obstacles ranging from the pain-inducing stair climb, to a crawl through ice-cold mud guaranteed to leave participants filthy.
Event organizers said making the events interesting from year to year can be a challenge, but that they believe they came up with a foolproof solution.
"We had a couple of tricks up our sleeve," said Serge Kearse, sports director for with U.S. Army Garrison Bavaria. "We just added a little bit more mud."
While Kearse said this year's event drew a smaller crowd than in years' prior, his team view it as a success. The participants who continue to come back year-to-year agreed.
"It was a challenge, but I'm glad I made it through uninjured, maybe a few scratches, scrapes," said participant Sonja Elerbee. "But it was fun."
Elerbee said she's going to continue to tackle obstacle course like these, despite their difficulty, adding that it's hardly the biggest challenge in her life.
"It's easier than taking care of kids," she added.
---
---
---
---