Military life changes as number of coronavirus cases at Stuttgart Army garrison rises to 21
---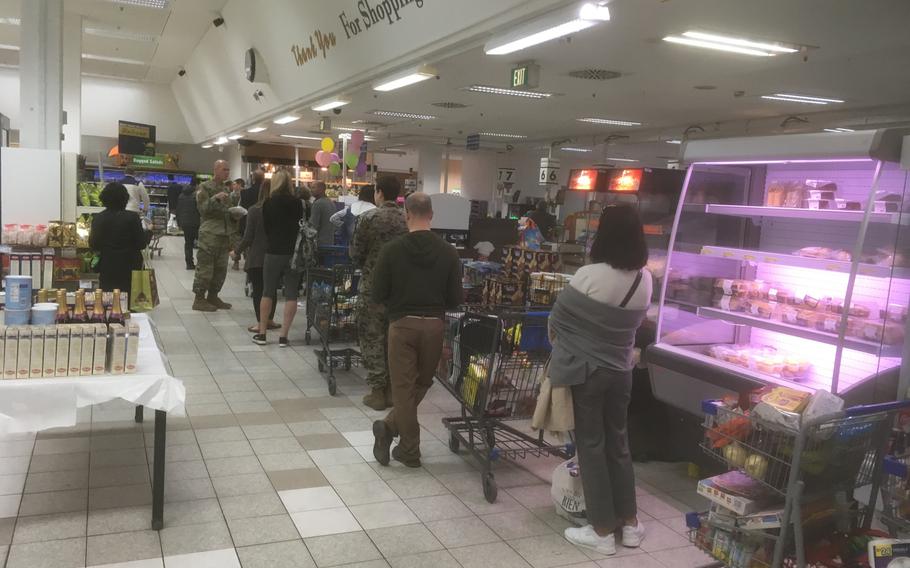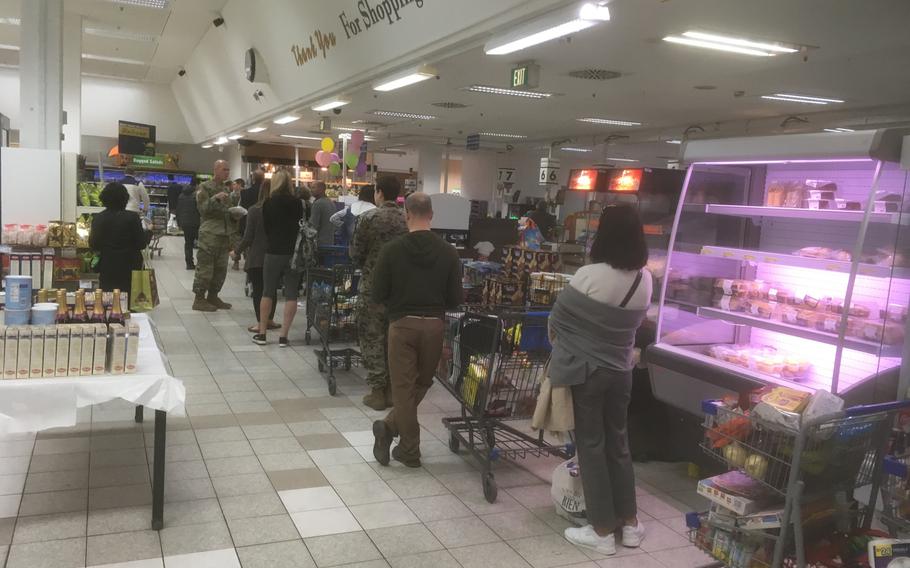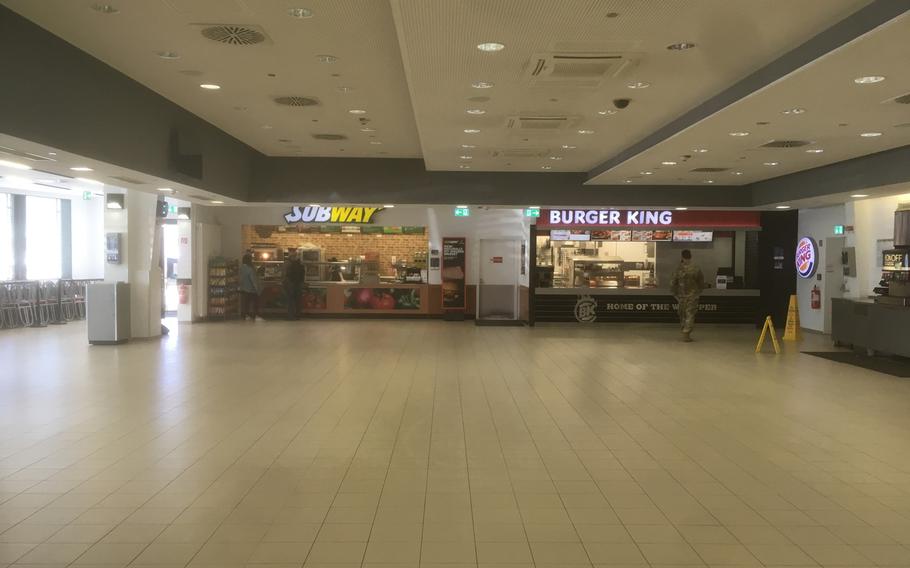 Stars and Stripes is making this story and other coverage of the coronavirus pandemic available free of charge. See other stories here, and sign up for our daily coronavirus newsletter here.
STUTTGART, Germany — Army civilian Jakawana Minton pulled into the drive-thru coronavirus screening center hoping a four-day fever wasn't a sign she was among the infected in Stuttgart, now the overseas U.S. military community with the most confirmed cases.
"I don't know if it's allergies or something else," said Minton, whose nose was swabbed at the Army's test center at U.S. European Command's Patch Barracks headquarters. "I'm not too concerned, but I thought I should come in."
The number of coronavirus cases has surged in Stuttgart, where 21 members of the military community were infected as of Thursday night, garrison officials said. More than 230 other members of the military community, who have symptoms or were in contact with a person who has tested positive for the virus, are in isolation. Trace teams are tracking down those who might have been in contact with them or with confirmed cases at the garrison, which includes EUCOM, U.S. Africa Command, special operations units and others.
"The virus doesn't discriminate. It's hit military, civilian, contractors, spouses and, today, our first kid," Col. Jason Condrey, Stuttgart garrison commander, told the Stuttgart community in a Facebook message Wednesday evening.
"The reality is we've been behind and in my opinion are still behind," Condrey told the garrison community of 28,000 people, referring to vigilance in practicing social distancing. While the garrison has shut off many public gathering points, people need to urgently keep their distance from each other, he said.
The coronavirus, he said, is "inside the wire."
Normal life in Stuttgart has ground to a halt, on post and off.
City officials in the prosperous southern German city, home to industrial giants like Porsche and Bosch, have ordered just about everything other than grocery stories and pharmacies closed. The streets of the usually traffic-clogged city are empty.
Patch Barracks, typically a bustling mess of activity and a parking battleground, looks like a ghost town.
All the tables and chairs have been cleared out of the base food court, and at lunchtime Wednesday, just a few patrons were seen carrying takeout meals. The nearby coffee shop, which in normal times is packed with people getting their caffeine fix, was empty too.
The commissaries, where people stock up on supplies, and the health clinic, where people with symptoms have been showing up for tests, have become garrison nerve centers.
The Army opened a drive-thru screening site Sunday, next to the Patch Barracks health clinic. Between 50 and 90 people a day have been pulling through since then, said Lt. Col. Maria I. Bruton, commander of the Stuttgart health clinic.
Green Beret medics were among the soldiers helping out at the screening site Wednesday, asking drivers a few questions about their symptoms and people they've been in contact with before deciding whether a swab is needed.
The swabs are sent to Landstuhl Regional Medical Center in the Kaiserslautern area, about two hours west of Stuttgart, for analysis. It is the only site the military has in Europe for test analysis.
LRMC also has its own screening center, which is open 24 hours a day for members of the local military community.
The aim of screening is to figure out who isn't well and make sure they steer clear of places like the commissary, officials in Stuttgart said.
Screening starts when driving on post, where military police ask a battery of questions — "Are you sick? Have you been in contact with anyone with the virus?" — before allowing people through. Those reporting symptoms are referred to the drive-thru screening site. Others are asked if they know where to go if their health takes a turn for the worse.
Minton was among those sent to the drive-thru Wednesday. As the medic swabbed her nostril, Minton gave a quick shiver of discomfort, but then it was over.
"Everybody is doing the best they can, which I appreciate," she said.
vandiver.john@stripes.com Twitter: @john_vandiver
---
---
---
---