Military families moving back to US from Italy could be quarantined; base schools extend closures
---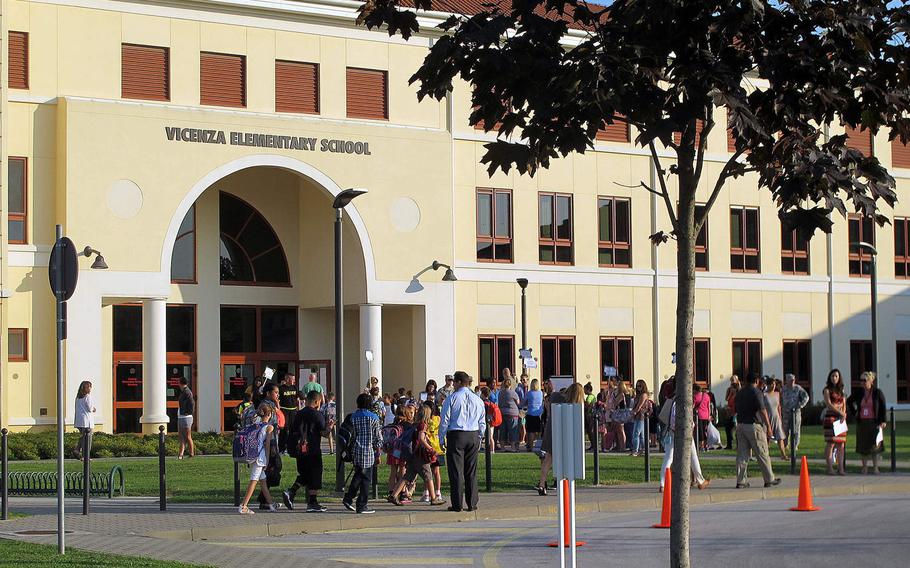 VICENZA, Italy — U.S. military families here are facing a third week of coronavirus-related school, day care and other closures at the same time they were told they could expect a two-week quarantine if they travel to the United States.
The school closure will last through at least March 15, after U.S. Army Garrison Italy officials said Wednesday they would follow the Italian government's decision to shutter its schools.
Meanwhile, garrison officials said in a Facebook post Wednesday that an unspecified number of troops, including those who have changed duty stations or were sent to the U.S. on temporary assignments, have reported being quarantined."
"We are working with U.S. European Command and U.S. Army Europe to get more clear guidance on travel restrictions specific to our families who live in Veneto," they said, referring to the region where the garrison is headquartered.
Last week, 60 soldiers with the 173rd Airborne Brigade who traveled to Israel were sent back to Italy, after an exercise was canceled because of the coronavirus entry restrictions. Israel is one of several countries with restrictions on travelers from Italy, which has the second highest death toll from the virus after China.
"Anyone traveling beyond Italy should anticipate screening delays, cancellation of flights and potential quarantine at their destination," the garrison said on Facebook. "Travel to the Lombardy region is unauthorized. Leisure travel is discouraged."
The garrison discussed the quarantine measures shortly before Italy ordered schools to close nationwide in a bid to contain the coronavirus.
Education Minister Lucia Azzolina announced the suspensions, which start Thursday, saying she hoped schools would be able to continue with lessons via distance learning, The Associated Press reported.
Army officials said they would take the same action.
"We follow the lead of the host nation," said Jim Brooks, a garrison spokesman.
The decision keeps schools on Army bases in Italy closed through mid-March, and closes Camp Darby schools for the first time.
The Navy does not plan to close its schools in Naples and Sigonella at this time, Capt. John Perkins, spokesman for Naval Forces Europe and Africa, said Wednesday.
Army officials set up online classes for students after three northern regions with large numbers of confirmed cases — Lombardy, Emilia-Romagna and Veneto — closed education facilities nearly two weeks ago.
Italian civil protection officials said Wednesday 3,089 people have tested positive in Italy and 109 of them had died — the largest number of deaths outside of China. Another 276 have recovered, officials said.
Nearly 91,000 cases had been reported in at least 70 countries as of Tuesday, and some 3,100 people had died after contracting the virus, the World Health Organization said. Most of the cases and deaths were in China.
---
---
---
---