Mildenhall-area children get a 'magical' chance to talk to Santa with help from US airmen
by
Christopher Dennis
December 14, 2019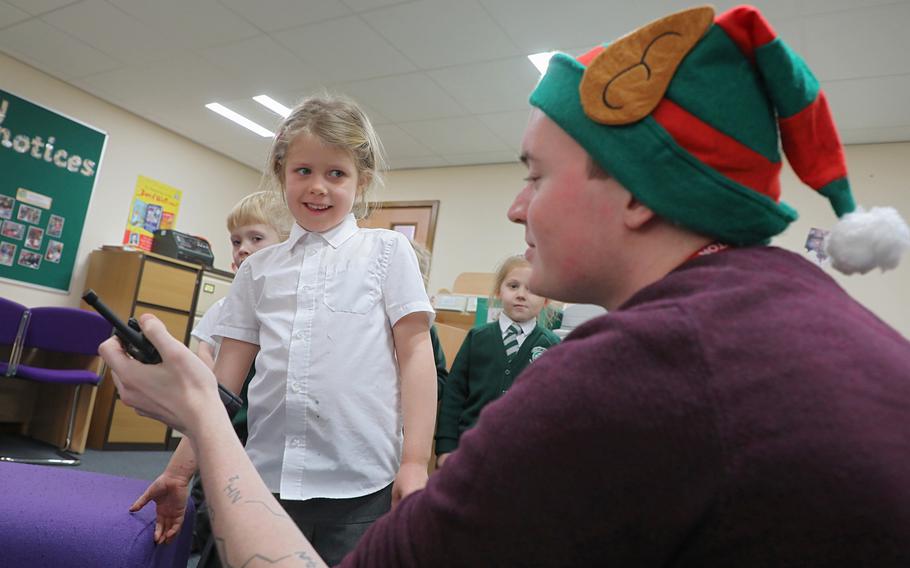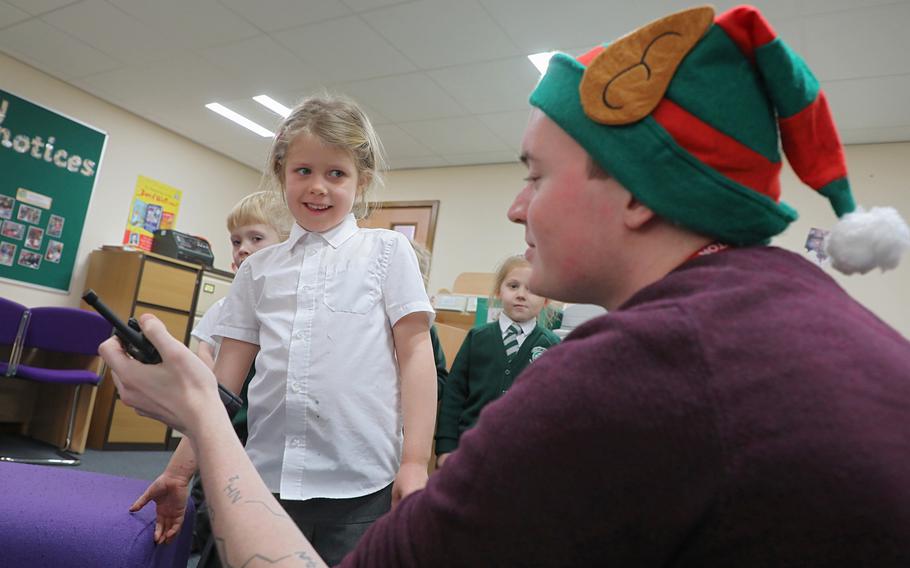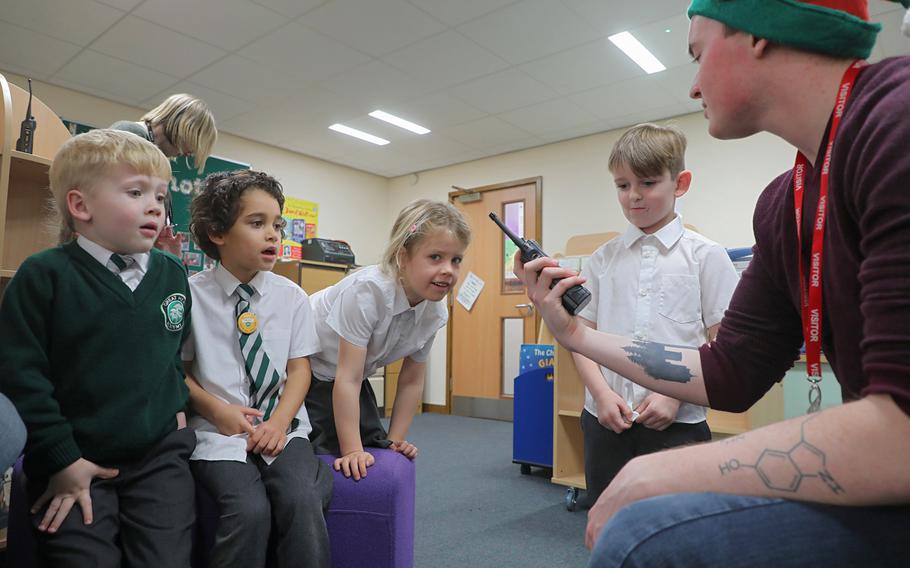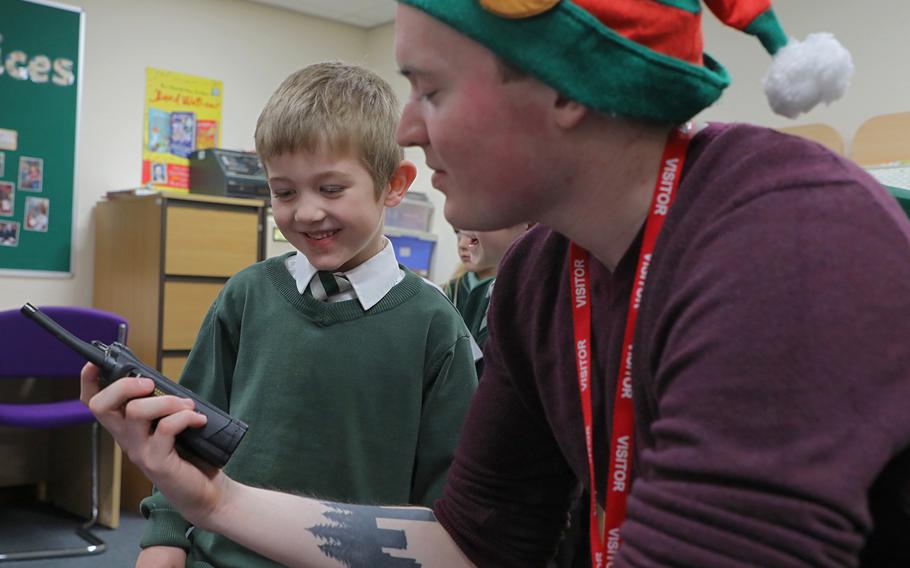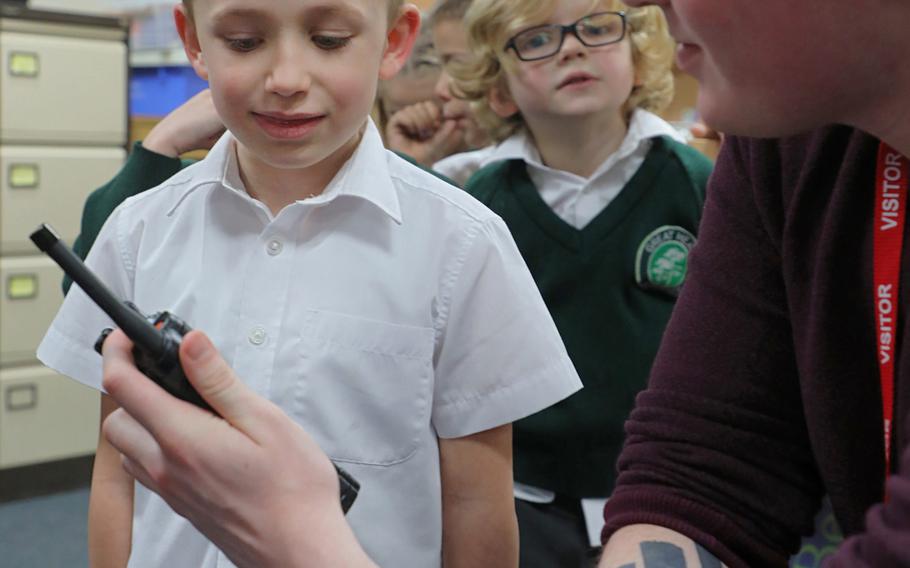 MILDENHALL, England – Dozens of schoolchildren in England got a chance to talk to Santa Claus on Friday about their Christmas wish-list.
Nearly 200 children between the ages of 4 and 6 from Beck Row Primary and Great Heath Academy near RAF Mildenhall had a one-on-one with the guy in red via the handheld radios of three volunteer airmen with the 48th Communications Squadron, based out of RAF Lakenheath.
"I asked for a Cozy Dozy Bear and he knew I wanted a mermaid tail," said 6-year-old Paighton Wells after talking to Santa. "It's where you put it on your legs and then you turn into a mermaid."
A week prior to the event, Paighton and the other children had written Santa letters, which were passed on to one of the volunteer airmen, said Sarah Stevens, community relations adviser for the 48th Fighter Wing.
When the kids spoke with Santa Friday, he asked them the usual question about whether they'd been good and then, secretly referring to the list he'd received from the airmen, would tell the kids that he knew what they wanted for Christmas before telling them what it was.
"They're 5 and 6, and it's still all really magical to them,"said Jamie-Leigh Jansen, a year one teacher at Great Heath Academy.
"Radio Santa" is a revival of an event that was organized by airmen at Lakenheath but stopped in around 2014 after personnel changes.
Next year, the event is expected to be expanded to include at least two more schools, and airmen based at Mildenhall will work alongside santa's helpers at Lakenheath.
dennis.christopher@stripes.com Twitter: @chrisbdennis