Mildenhall airman is found dead at his off-base home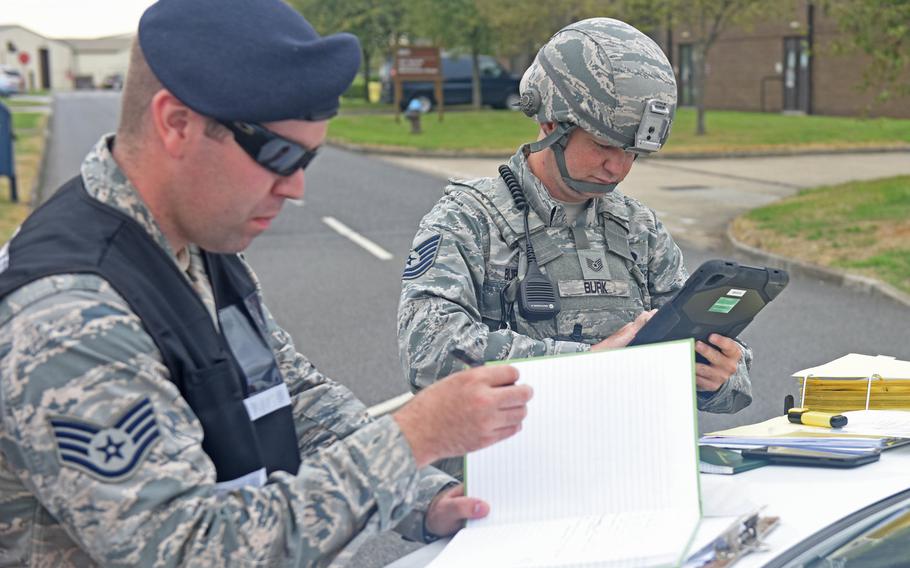 The Air Force is investigating the death of a security forces airman assigned to RAF Mildenhall in England who was found unresponsive at his home over the weekend, a base official said Wednesday.
Staff Sgt. Jeremiah Johnson was found in his off-base residence late Saturday night by fellow airmen who were "expecting to see him that day," said Capt. Shelley Spreier, a spokeswoman for the Mildenhall-based 100th Air Refueling Wing.
The airmen tried unsuccessfully to resuscitate Johnson, Spreier said.
An autopsy is being conducted at Landstuhl Regional Medical Center in Germany but has not yet determined the cause of death, she said.
Johnson joined the Air Force in October 2013. He was assigned to Osan Air Force Base in South Korea in 2014, according to a post on his Facebook page. At the time of his death, he was a controller with the 100th Security Forces Base Defense Operations Center at Mildenhall, which is home to the 100th Air Refueling Wing.
"This is a tragic loss for Team Mildenhall," 100th ARW commander Col. Troy Pananon said in a statement.
"SSgt Jeremiah Johnson was a Defender, flight leader, mentor, and friend to all he came in contact with — a dedicated Airman and professional. Our deepest condolences go out to SSgt Johnson's family, friends — and our Defenders of the 100th Security Forces Squadron," he said.