Meet the Ramstein airman who coined the Space Force motto
by
Chad Garland
August 3, 2020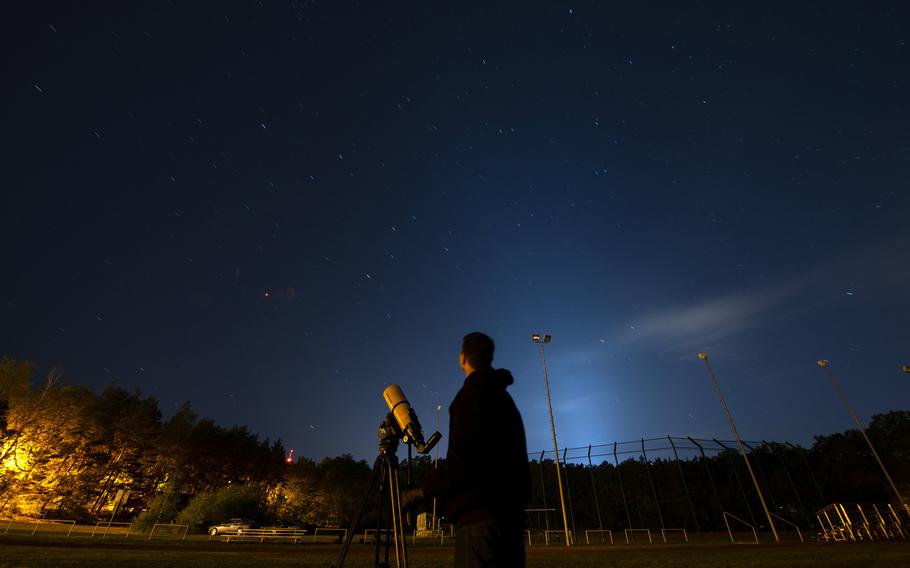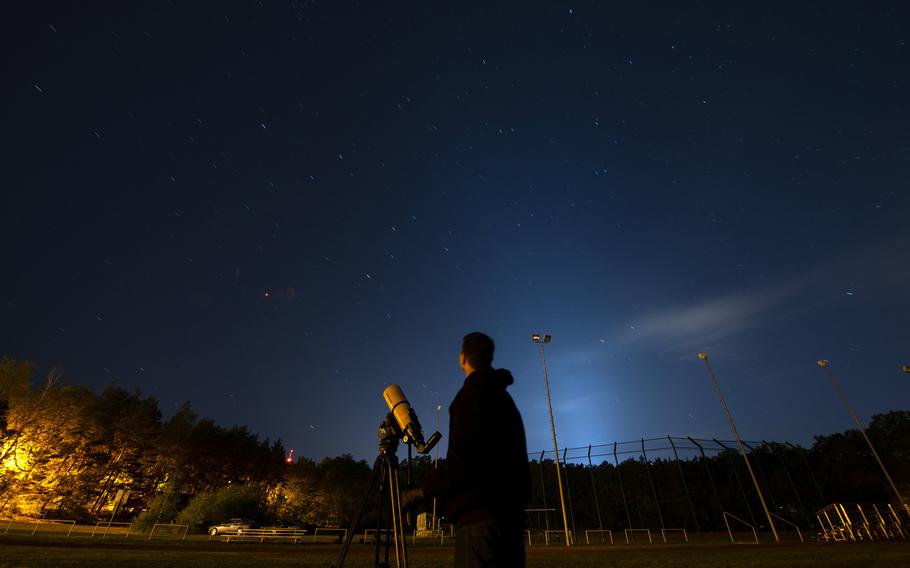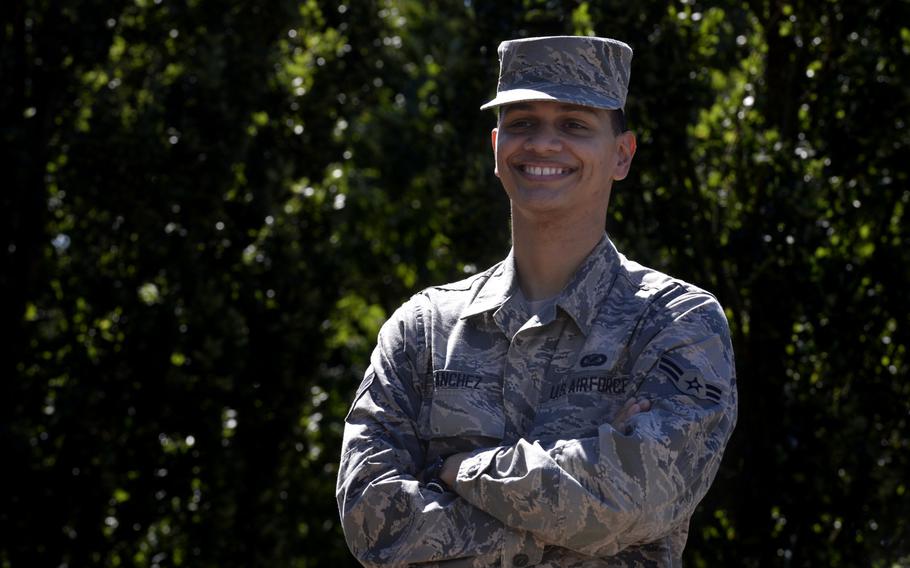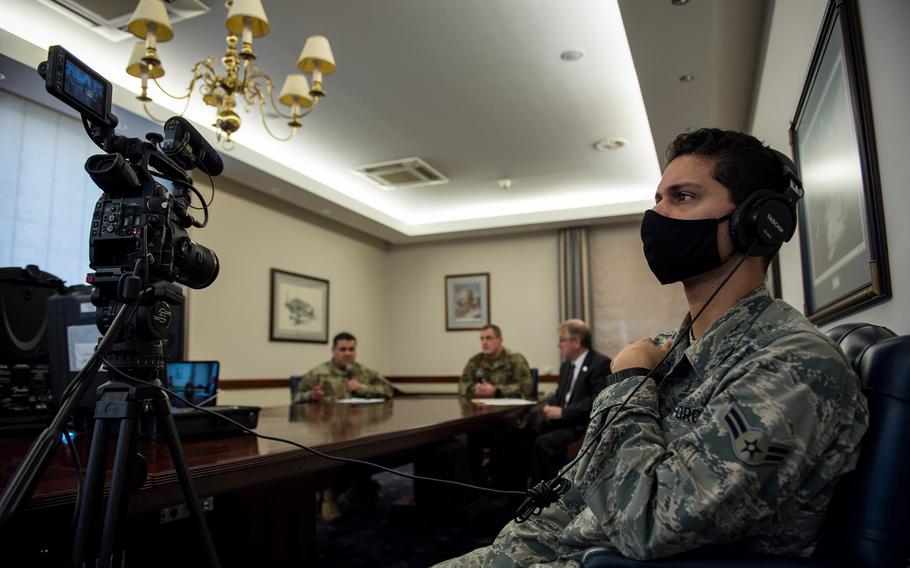 RAMSTEIN AIR BASE, Germany — A junior airman here got a surprising call recently from the head of the Space Force, informing him that he was about to become part of the newest service branch's history.
Space Force officials would announce the following day that they had selected as the service's motto a phrase that 86th Airlift Wing Airman 1st Class Daniel Sanchez had coined: "Semper Supra," which translates to "always above."
"It's just very surreal," Sanchez said Friday, seated outside the base's enlisted club, recalling his video chat with Gen. John Raymond.
The native of Haverstraw, N.Y., enlisted in October 2018 after earning his bachelor's degree in computer science at New York City's Nyack College, then trying out a variety of jobs — including as a laser tag referee, magician, security guard and substitute teacher.
At the time, he was living in Florida, near Patrick Air Force Base and Cape Canaveral, home of the 45th Space Wing, and had met Air Force veterans who spoke well of the service. His father had also been an Army reservist.
Sanchez chose to enlist at 33 "to get my foot in the door" because he feared he'd miss the age cutoff for earning a commission.
While running to prepare for basic training, he would listen to the services' songs, which is where he got the germ of the idea for the Space Force motto from the Coast Guard's "Semper Paratus," or "always ready."
He also found it was similar to the Marine Corps motto "Semper Fidelis" and an unofficial Navy motto "Semper Fortis" — respectively, "always faithful" and "always courageous."
Later, while training to become an Air Force broadcast journalist at Fort Meade, Md., he and some classmates began greeting each other with the motto he conceived after word of the new space branch began to spread.
He liked that its alliterative double-S's translate to an English phrase with back-to-back A's.
"Always" refers to the constant, endless expanse of space and to the relentlessness of the Space Force mission to monitor and protect the domain of satellites and rocket ships.
"Above" connotes the age-old human tendency to gaze into the heavens, but also serves to warn enemies that the Space Force is always watching and to remind its own members that "there is no ceiling or boundary" to what it can accomplish, Sanchez has said.
In December, about six months after he arrived at Ramstein, Space Force became official. He shared his idea for a motto with his leadership, who encouraged him to make a formal proposal.
In April, he got word that his motto had been unofficially selected.
"It was the perfect fit," an Air Force statement quoted Space Force's Raymond telling Sanchez in their July 21 chat. "Thanks for suggesting it. We're proud of your motto; we're proud to have it. You're a part of history."
His wing is also proud and excited for him, said 1st Lt. Shelby Chapman, a spokeswoman at the 86th Airlift Wing public affairs office where Sanchez works. For Sanchez, it's all still a little too far out, he said.
"It's still unbelievable that there is a Space Force, that there's a general for the Space Force and that I'm video chatting with him," he said.
He realized someone, maybe one of the more than 2,000 airmen who have already applied to transfer to the Space Force or one of its eventual 16,000 members, might one day have it as a tattoo. It'll be "super-real" for them, he said.
Sanchez, who recently took up stargazing with a telescope during the coronavirus pandemic, hopes to eventually transfer to the new branch too, perhaps to become an officer.
"I feel like I have, at 35, a lot of maturity, experience and perspective that might help," he said.
garland.chad@stripes.com Twitter: @chadgarland