Medal of Honor recipient tells his harrowing story at Naples bases
by
Scott Wyland
May 13, 2017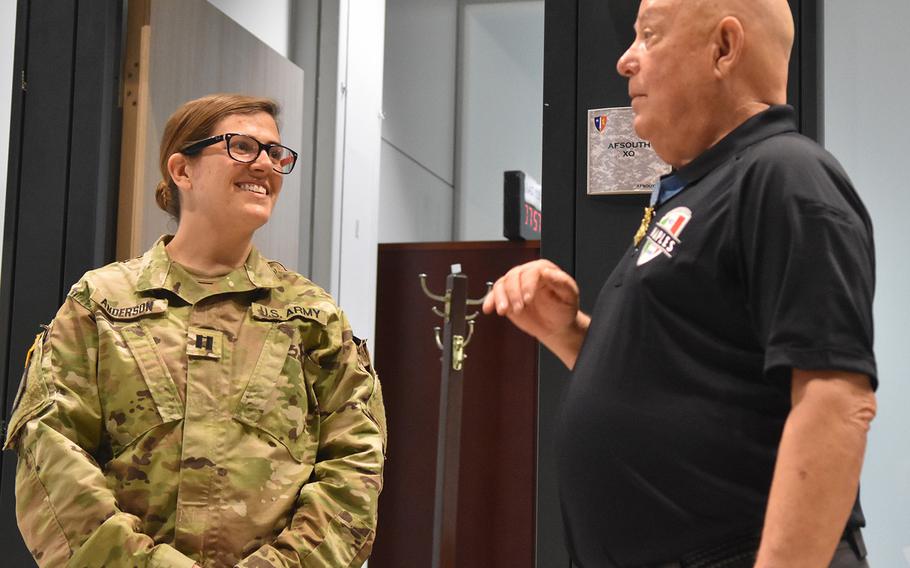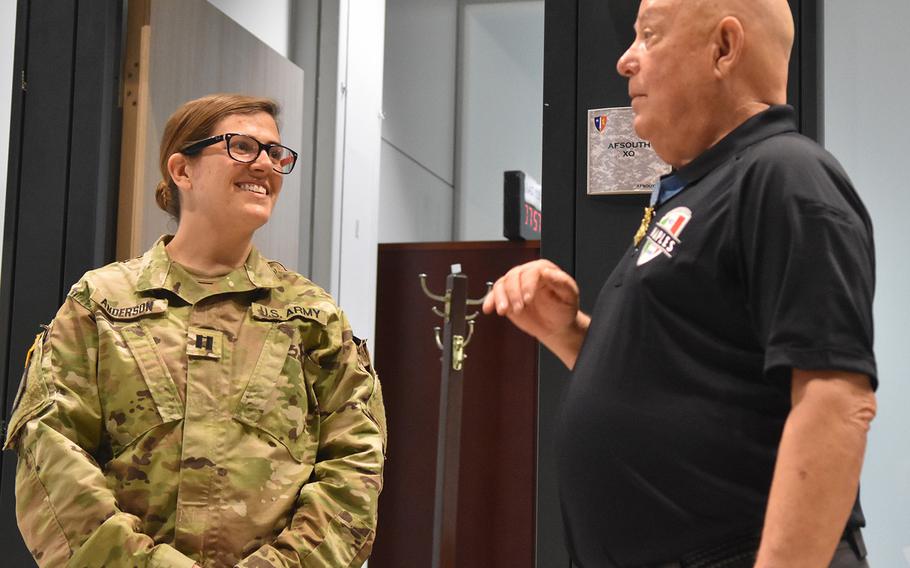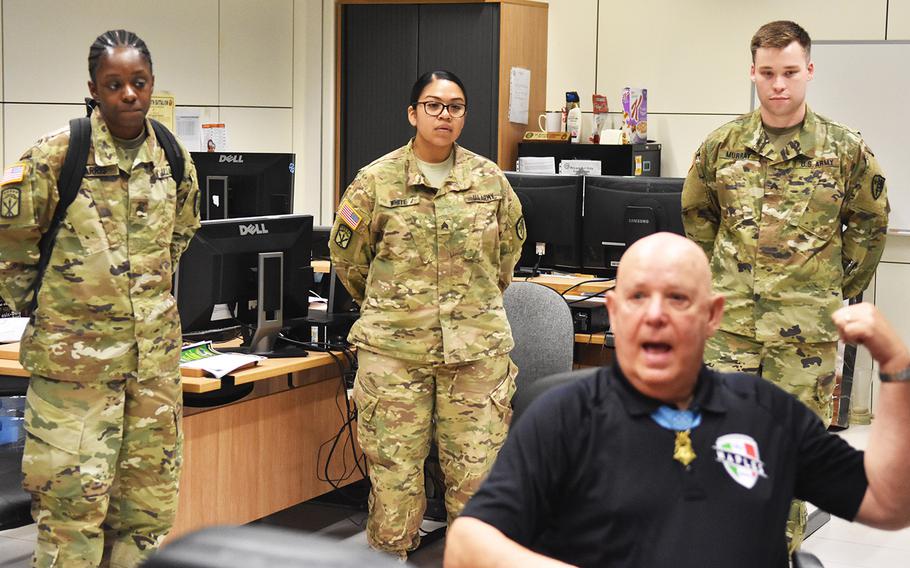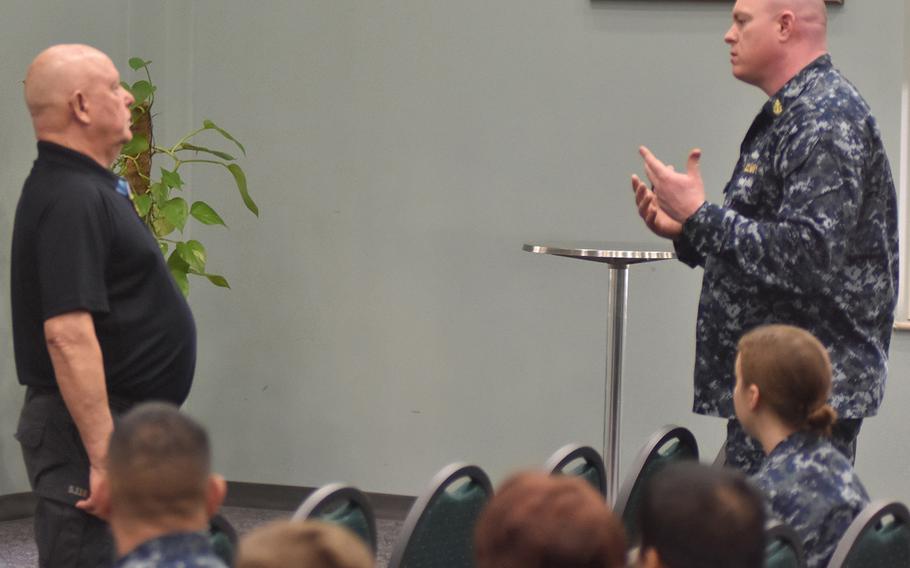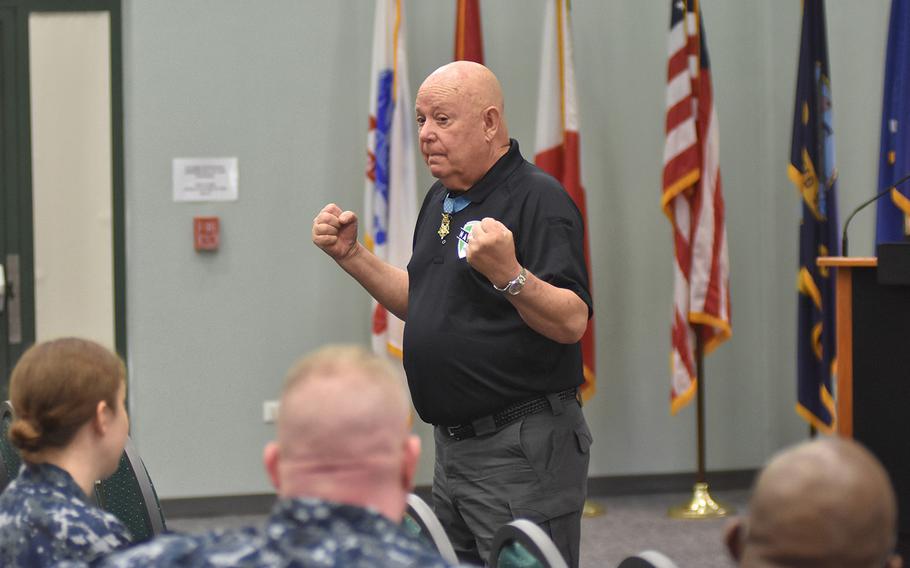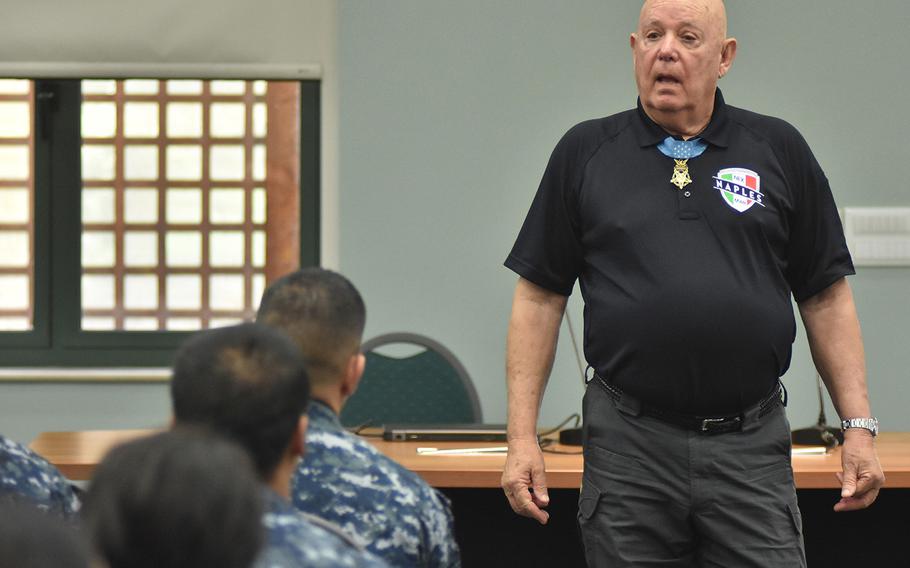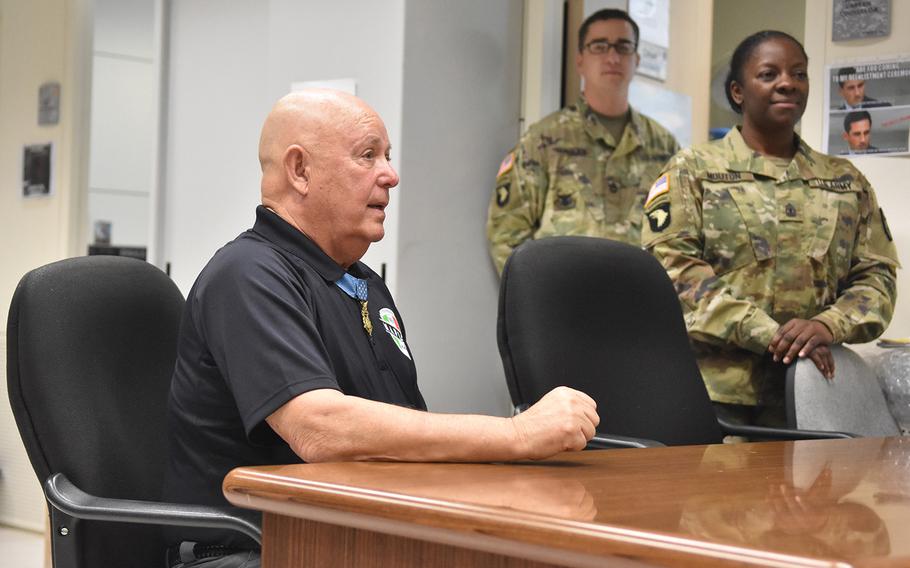 To hear Gary Littrell recount the relentless four-day enemy assault on his battalion in Vietnam is to understand why the Medal of Honor recipient earned the military's most prestigious award. And why many recipients don't live to talk about it.
Littrell, 72, a retired command sergeant major, told his story Friday to servicemembers and ROTC students during a tour of military bases in Naples, Italy, as part of a Navy Exchange-sponsored tour.
Littrell's award citation says he showed "superhuman endurance" and little regard for his own life.
As a young sergeant first class, Littrell, an Army Ranger, was an adviser to a Vietnamese ranger battalion when it came under heavy attack on April 4, 1970. Mortar fire killed or severely wounded the battalion's commanders and other advisers, leaving Littrell in charge.
Littrell came under enemy fire as he crawled and ran from position to position, carrying and dispensing ammunition, girding defenses that had faltered, caring for the wounded, shouting encouragement to Vietnamese troops and calling in airstrikes within 50 yards of their position.
After he led the surviving soldiers off the besieged hill, he helped them fend off repeated ambushes and march 5 miles to safety.
Littrell expressed humility about the medal he wore Friday, saying he doesn't believe he did anything exceptional.
"I was a noncommissioned officer doing my job," he said.
wyland.scott@stripes.com Twitter: @wylandstripes