Mattis says Russia must comply with missile treaty, will pay a price for cyberstrikes
by
John Vandiver
October 4, 2018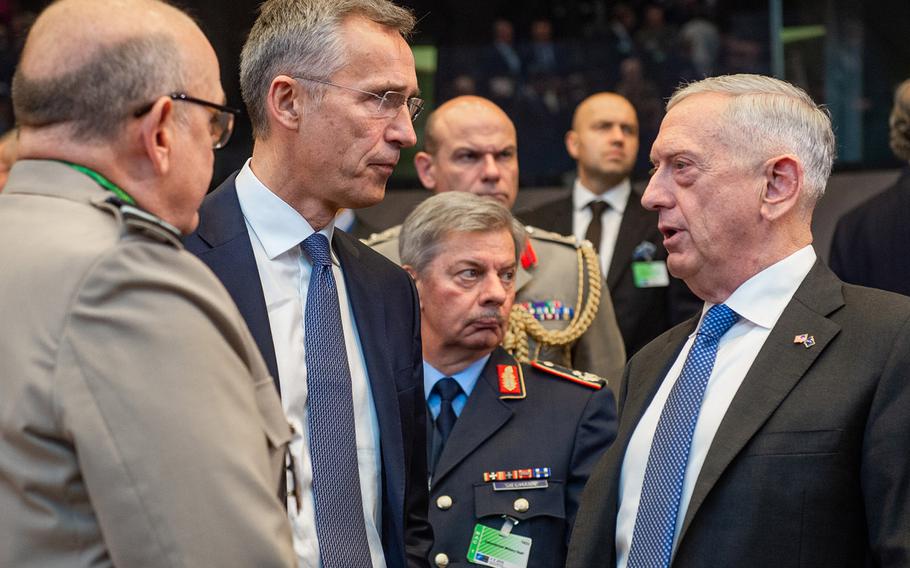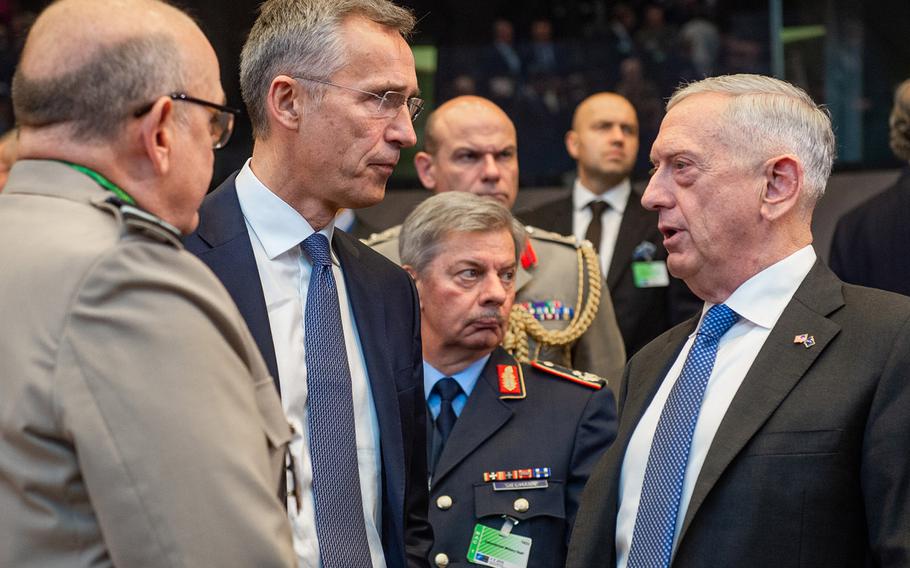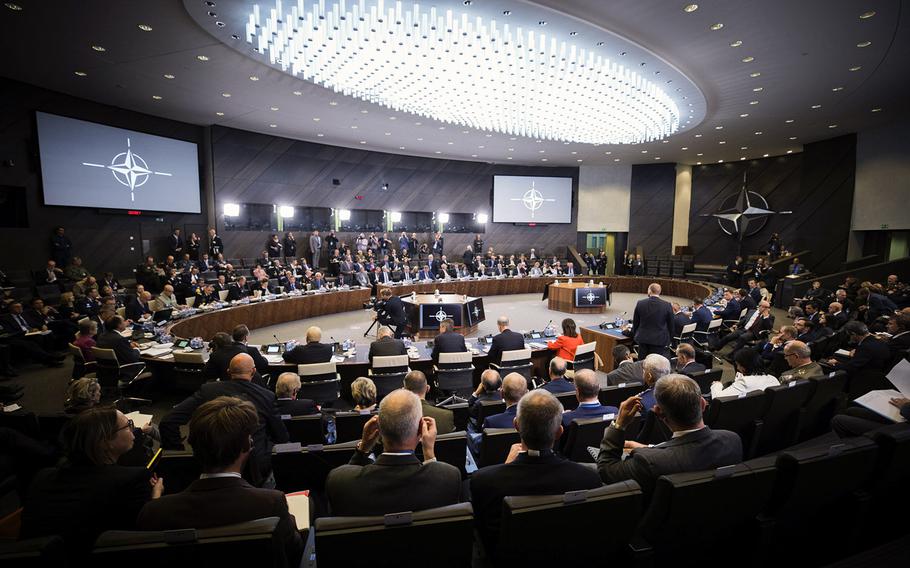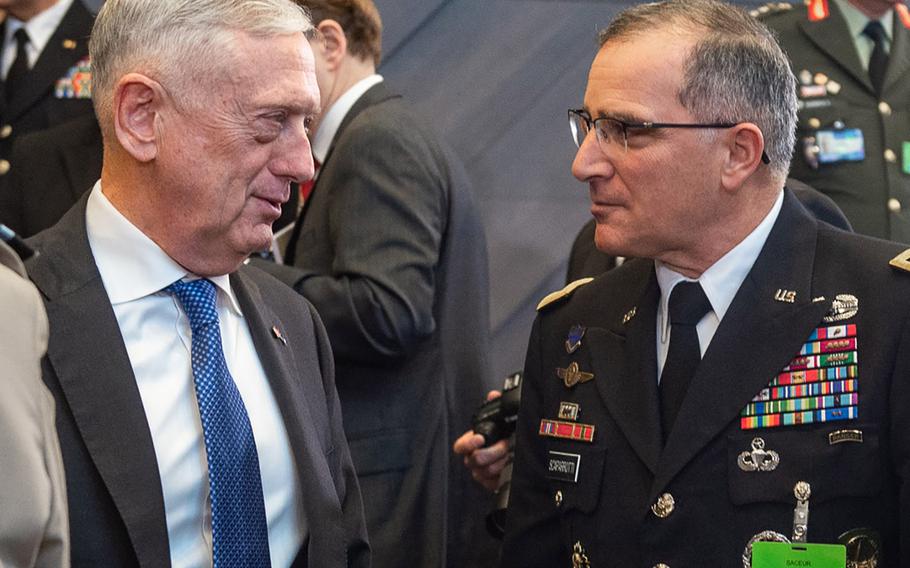 Russia will face countermeasures from the United States if it continues to violate a 31-year old nuclear treaty, U.S. Defense Secretary Jim Mattis warned Thursday, adding that Moscow will also have to "pay the piper" in connection with new allegations of cyberstrikes on U.S. allies.
"Make no mistake, this situation is untenable," Mattis said at the conclusion of a NATO defense ministers meeting in Brussels.
Mattis blasted Russia for its development of a new missile system that allies say violates the 1987 Intermediate-Range Nuclear Forces Treaty between Washington and Moscow.
"Russia must return to compliance with the INF treaty or the U.S. will need to respond," Mattis said. "The United States is reviewing options in our diplomacy and defense posture to do just that in concert with our allies."
The new Russian missile, known as the 9M729, has an assessed range of up to 3,400 miles, according to the GlobalSecurity.org website. The INF treaty bans all missiles with a range between 310 and 3,400 miles.
Mattis declined to say which military options were available, but measures that could be considered include shifting more missile defense capabilities to Europe and developing new intermediate range systems if the U.S. decides the treaty is no longer binding.
Kay Bailey Hutchison, the top U.S. envoy to the alliance, and NATO Secretary-General Jens Stoltenberg also made statements Tuesday accusing Russia of violating the INF treaty. Russia has denied doing so and has accused the U.S. of violating the treaty by placing its missile defenses in Europe. Washington says those systems are designed to intercept long-range attacks and not directed toward Russia.
Mattis' mention of cyberstrikes at the summit's close referred to allegations aimed at Russia's military intelligence agency. On Thursday, the Netherlands accused the agency, known as the GRU, of targeting the Organization for the Prohibition of Chemical Weapons, an international watchdog group.
The same day, the United Kingdom blamed the GRU and its agents for cyberattacks that targeted political, businesses, media and sports institutions in a global cyberattack campaign.
NATO, which dedicated a large part of its two-day ministerial to cyberdefense talks, condemned Russia for its attacks. While Moscow has denied involvement, Mattis said Russia must face consequences.
"Basically, the Russians got caught with their equipment, with people who were doing it and they've got to pay the piper," Mattis said. He added that he had seen the evidence and is convinced of Russian culpability.
Mattis was mum on the consequences Russia should face but said there were a range of actions that could be taken and that "it doesn't necessarily equate to some kind of tit-for-tat on cyber."
The U.S. pledged to increase its cyber support to NATO, announcing in Brussels that it would make American digital weaponry available to member states when needed. "We are ready today to provide cyber support to our allies," Mattis said.
NATO is creating a new cyber operations center, and allies have designated the cyber realm as a military domain on a par with land, sea and air operations.
"Russia must stop this reckless pattern of behavior, including the use of force against its neighbors, attempted interference in election processes and widespread disinformation and campaigns," Stoltenberg said. "In response, NATO will continue to strengthen its defense and deterrence in the cyber domain."
vandiver.john@stripes.com Twitter: @john_vandiver