Marines to end continuous rotations to Norway
by
John Vandiver
August 6, 2020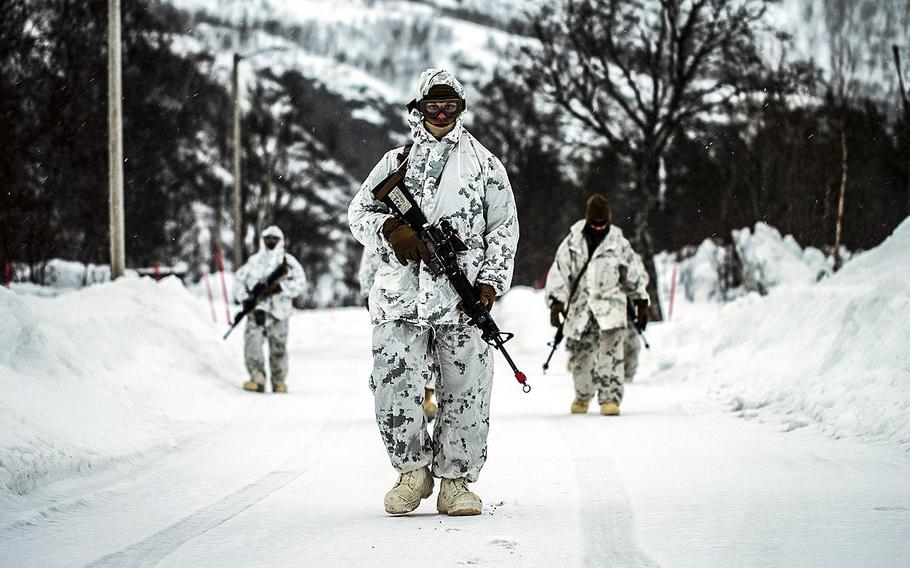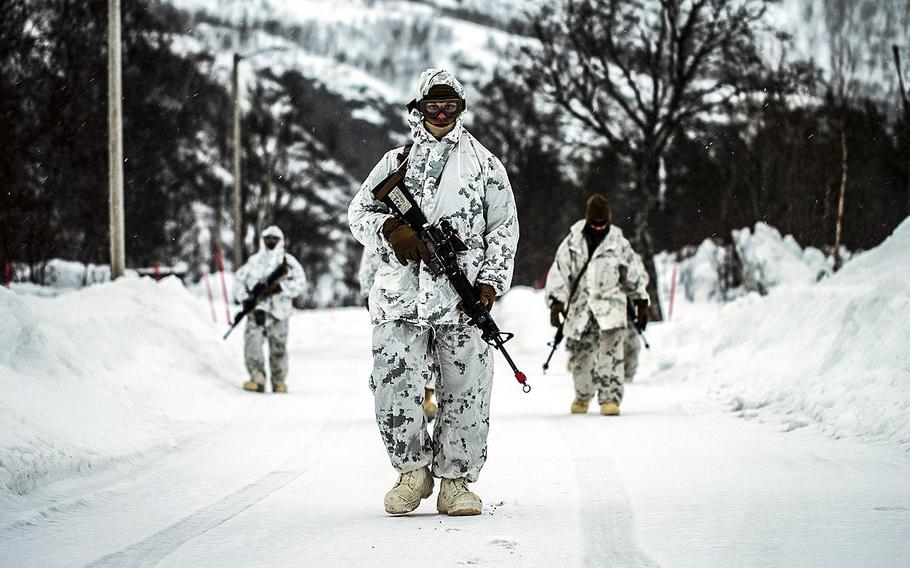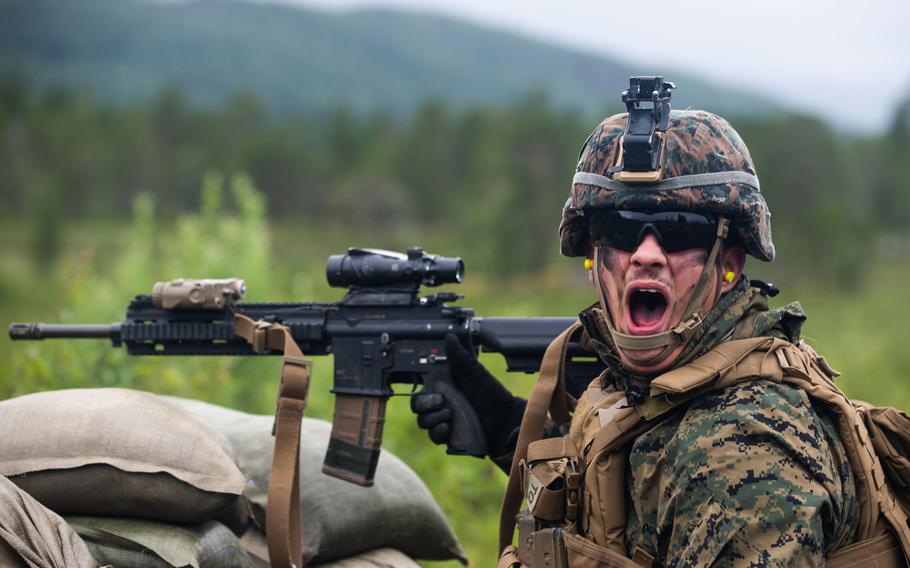 STUTTGART, Germany — The Marine Corps is ending continuous troop rotations to Norway, where hundreds of Marines have been deployed for the past three years, the Corps said Thursday.
Instead of having up to 700 troops at a time in Norway on six-month rotations, the Marines will conduct periodic training and exercises with the Norwegian armed forces, a spokesman for U.S. Marine Corps Forces Europe-Africa, Maj. Adrian J.T. Rankine-Galloway, said.
The change, which is set to take effect in the fall, would improve the overall combat readiness of Marine Corps forces and enable the U.S. to better align training with major Norwegian events, Rankine-Galloway said.
"Effective October 2020, U.S. Marines will shift to an episodic deployment model in order to better synchronize their arctic training with Norwegian forces and to allow for increased operational flexibility for the Marine Corps," he said in a statement.
The decision was made in collaboration with Norwegian officials and was announced as the U.S. unveiled plans to reduce forces in Germany by 12,000 troops.
Norway's army chief, Maj. Gen. Lars Lervik, downplayed the significance of the troop reduction, saying the U.S. and Norway would continue to collaborate and that the Marines remained committed to joint training.
The Marines' current rotation will end in late October, but they are expected to take part in large numbers in cold weather drills during the winter, Norway's armed forces said in a statement.
A thousand or more Marines could participate in periodic training in Norway, the statement said.
Still, ending back-to-back troop rotations would mean a loss of a relatively large and continuous Marine presence in the Arctic at a time when the military is increasingly focused on that region.
The Marines currently host large exercises in Norway, most notably Cold Response. That drill was supposed to involve 15,000 U.S. troops on top of the rotational force earlier this year, but was scaled back and eventually cancelled because of the coronavirus pandemic and security issues in other regions.
The Marine Corps also prepositions large stockpiles of weapons in Norwegian caves, a practice that began in the 1980s at the height of the Cold War, when U.S., British and other allied forces engaged in regular exercises with the Norwegian army.
vandiver.john@stripes.com Twitter: @john_vandiver
---
---
---