Lots of screening, little testing and few coronavirus cases as Ramstein AB keeps flying
By
Jennifer H. Svan Brian Ferguson
March 23, 2020
---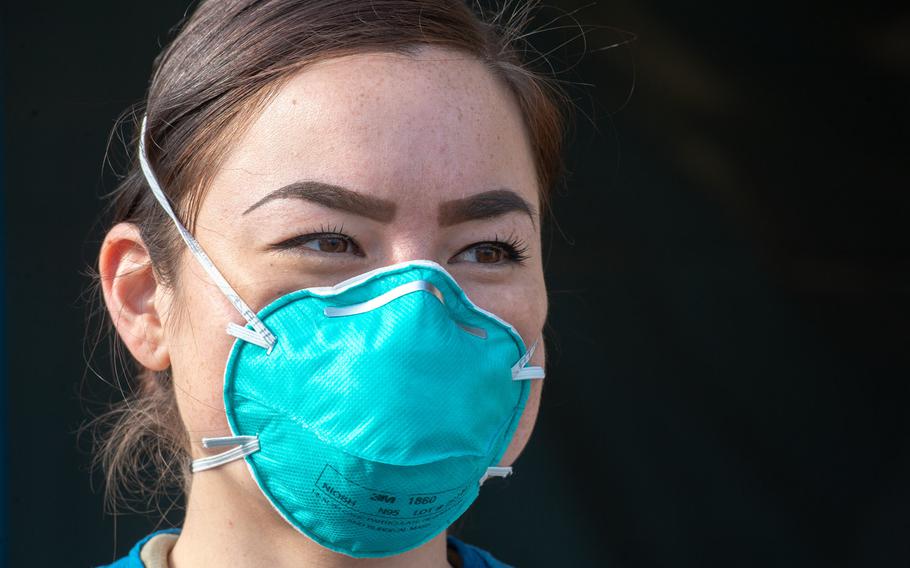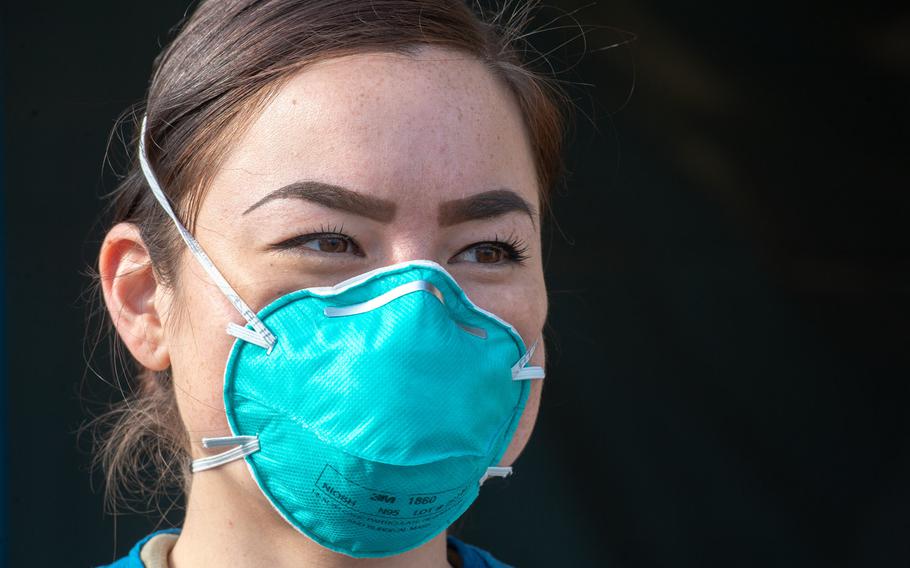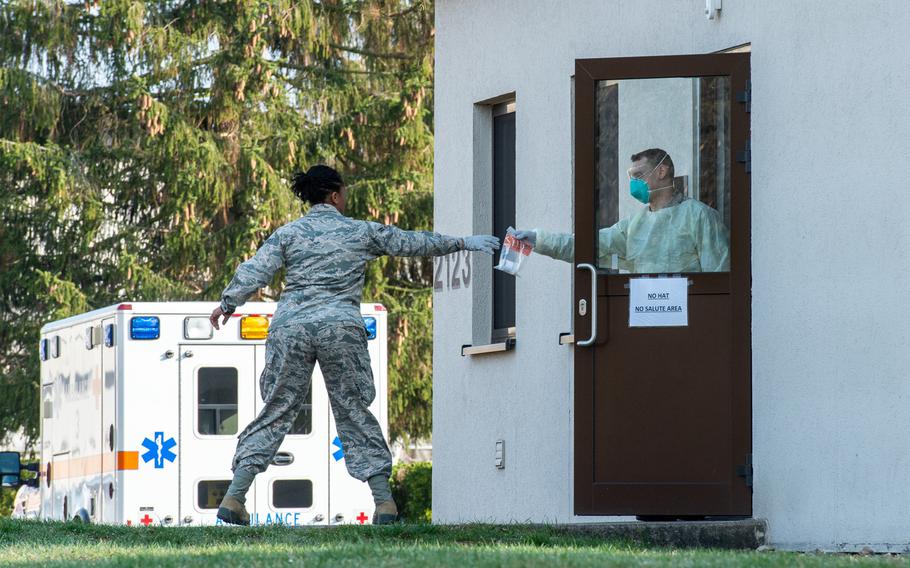 Stars and Stripes is making stories on the coronavirus pandemic available free of charge. See other free reports here. Sign up for our daily coronavirus newsletter here. Please support our journalism with a subscription.
KAISERSLAUTERN, Germany — The main base in the largest overseas U.S. military community has reduced flight operations, shuttered base services and canceled group official functions as it tries to keep the coronavirus at bay.
At Ramstein Air Base, while screening measures — for the most part, medical personnel taking temperatures and asking people if they're feeling sick — have rapidly increased, testing has not.
Medical workers have screened hundreds at the clinic and the passenger terminal for the virus, among the roughly 11,000 personnel assigned to Ramstein Air Base. Of those screened, the base had tested 12 people and placed 50 in quarantine or isolation as of Monday, base officials said.
Two civilian employees and two dependents of active duty airmen at Ramstein have tested positive for the virus, placing the total of confirmed cases at five among the roughly 54,000 in the U.S. military community living in the Kaiserslautern area.
Ramstein is generally testing only those who show symptoms, which include a fever in combination with a cough or trouble breathing, in line with U.S. Centers for Disease Control and Prevention guidance. The guidance continues despite concern over spread of the virus by asymptomatic carriers, though U.S. health officials say data on that remains preliminary.
At U.S. Army Garrison Stuttgart, which had 31 confirmed infections by Monday, more than any other overseas military area, testing for asymptomatic people paused after two days due to limited supplies.
Without a fever or lower respiratory symptoms, it's unlikely someone will need a test, said Lt. Col. Tracy Bozung, the installation's public health emergency officer.
"It depends on how prevalent this becomes and in what communities it's prevalent," she said.
Tests can yield false results, "because your viral load has to get to a certain level before the test pops positive," Bozung said. Because of that, a negative test could end up falsely reassuring people without symptoms, she said.
For airmen in mission-critical jobs, such as health care workers, there can be "a lower trigger threshold for testing," Bozung said. "It's a balance," she said, "because we've still got a mission to do."
The 86th Airlift Wing has adjusted to comply with guidance and regulations from each country that has been affected by the pandemic, wing commander Brig. Gen. Mark R. August said.
Flight operations have slowed down and many people are staying home, he said, but mission-essential functions such as air traffic control, aerial port, aircraft maintenance and flight operations are operating.
"I've got to keep the installation open," the commander said.
The base has planned for different scenarios, from if an airman contracts the virus to one with 100 on-base coronavirus cases, August said.
The base last week set up a COVID-19 hotline and screening center, which is averaging about 80 calls a day. When airmen and their families show up at the base's medical clinic, they're asked questions like whether they have a cough, a fever or trouble breathing.
Everyone gets their temperature checked, said Senior Airman Michelle Westerman, a medical technician for the 86th Medical Group.
On Friday, while wearing scrubs and an N95 mask designed to keep away airborne and droplet contamination, Westerman took patient temperatures inside an ambulance bay outside the clinic.
"We are at the single-point entry," she said, "so it kind of feels like we are towards the front lines because we have to screen every single patient that comes in through the (medical) group, whether they're sick or not."
There were about 40 total coronavirus cases in the Kaiserslautern and Landstuhl areas as of Monday, Germany's Robert Koch Institute said on its website, while Germany has seen 22,672 as of Monday.
On Sunday, Chancellor Angela Merkel announced new restrictions limiting public groups to two people unless they are part of the same household, and closure of nonessential services such as libraries, barber shops and beauty salons. Shortly afterward, Merkel quarantined herself because one of her doctors had tested positive for the virus.
ferguson.brian@stripes.com Twitter: @BrianFerg57
svan.jennifer@stripes.com Twitter: @stripesktown
---
---
---
---