Longer deployments, health challenges, PCS uncertainty: Balancing Army missions and family needs in Bavaria
by
Immanuel Johnson
April 9, 2020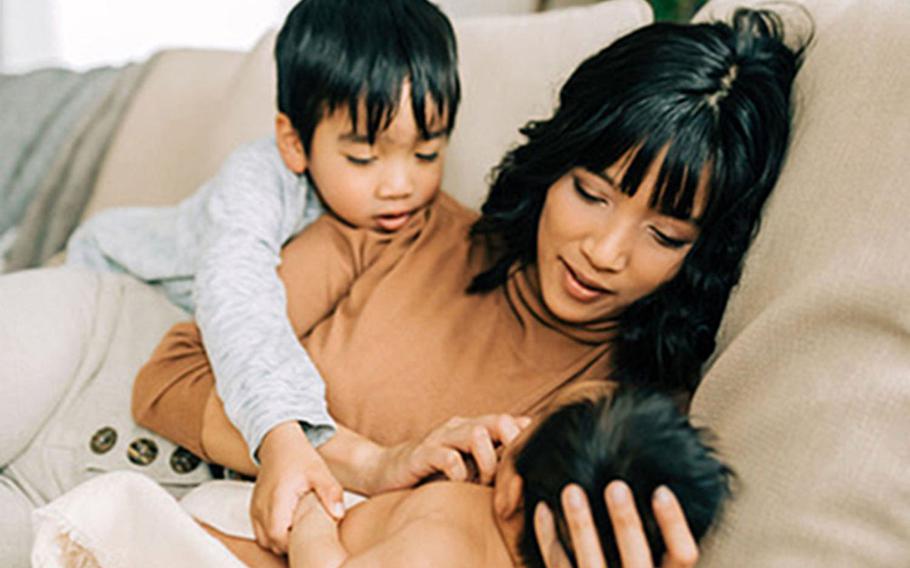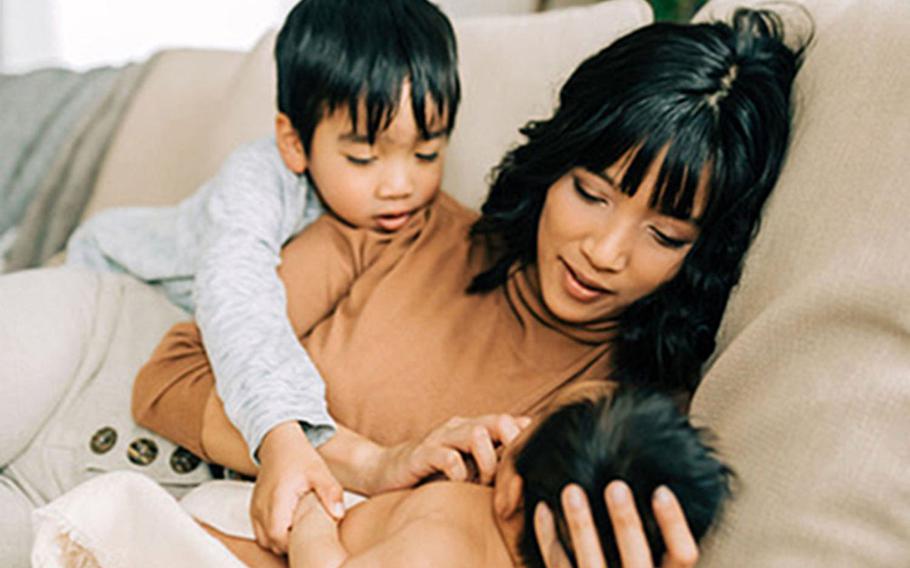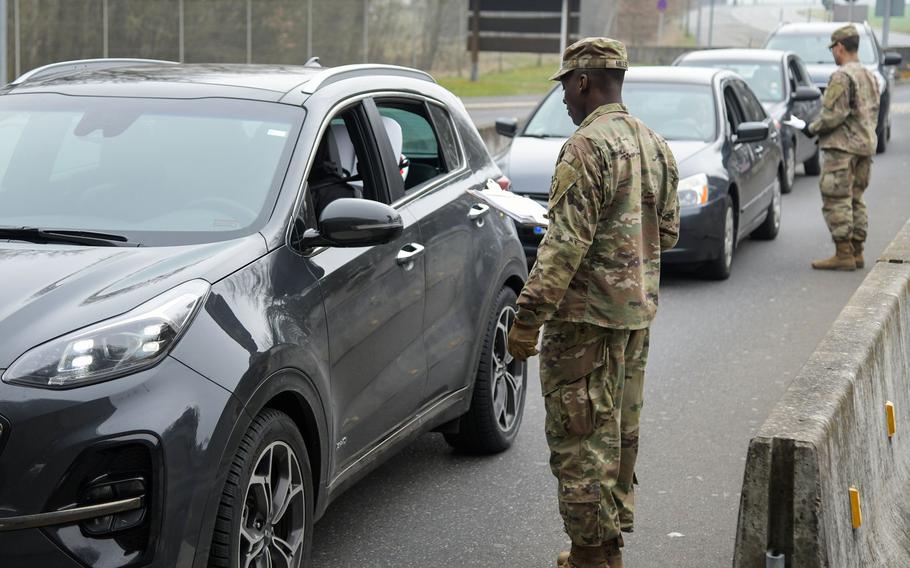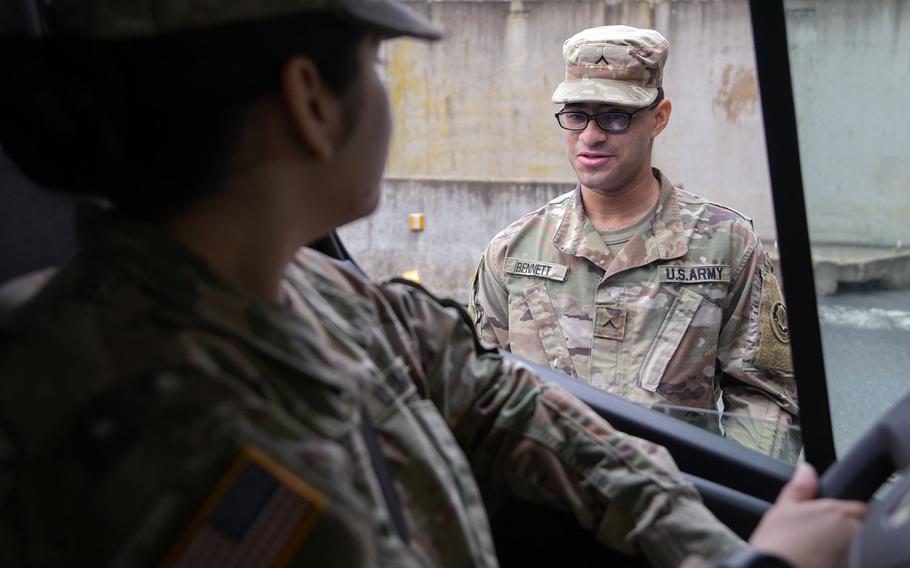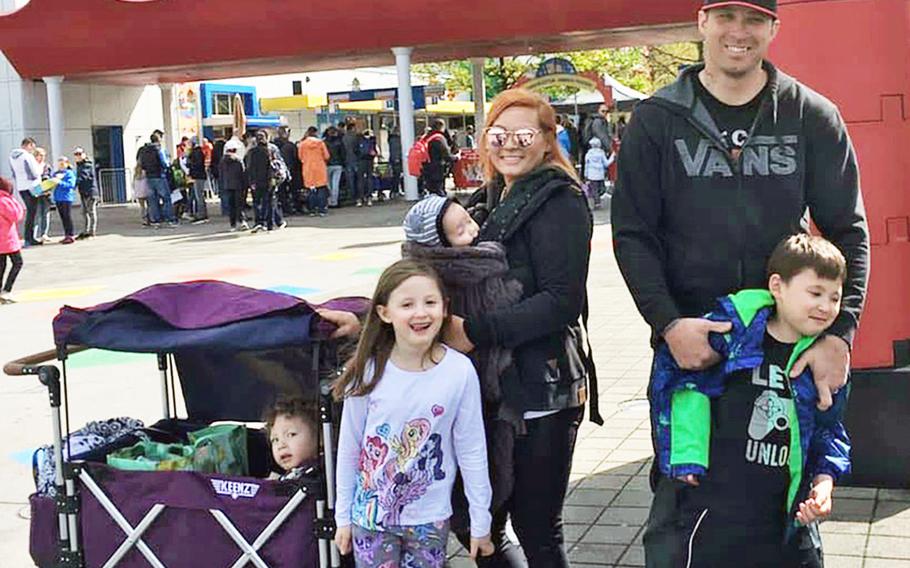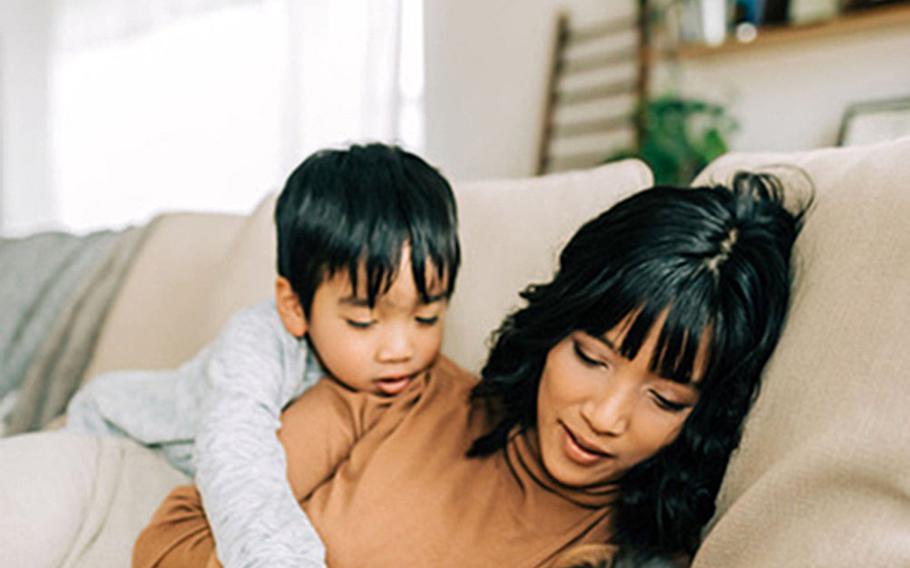 Stars and Stripes is making stories on the coronavirus pandemic available free of charge. See other free reports here. Sign up for our daily coronavirus newsletter here. Please support our journalism with a subscription.
GRAFENWOEHR, Germany — Brittany Frias has put her home-based business on hold as she tends to her four young children on this sprawling Army base in rural Bavaria, while waiting for her husband's unexpectedly long deployment to Poland to end.
Staff Sgt. Chris Frias was supposed to be back Monday from a four-week deployment grading the Expert Infantry Badge test. But the delays and demands of ongoing training mean he'll be there longer.
The Friases are among the roughly 40,000 people within the U.S. Army Garrison Bavaria community, where the combination of climbing numbers of coronavirus cases off post and a 60-day worldwide Pentagon stop movement order have forced commands to make hard choices to balance service member and family needs with combat readiness.
Like many military spouses, Brittany Frias is juggling her 7-year-old's online schooling while doing chores. She's also caring for her 14-month-old, while two others, ages 3 and 5, seek her attention and ask why they can't play with their friends.
Her husband's platoon sergeant and his family bring over supplies and take out the trash every four days. That's her support, Frias said, as she also plans for a move to their next duty station in mid-June, if it isn't delayed by coronavirus restrictions.
"I get looks at the grocery store when I bring all my kids … it's very frustrating," Frias said. "The friends that we do have that I would trust my children with are not allowed to help right now."
Meanwhile, the group gatherings and activities that spouses have long relied on for support have stopped, as part of what appears to have been a mostly successful effort to contain the spread of the virus on post.
Locking down Bavaria The Bavaria garrison includes Grafenwoehr and Vilseck, which form the largest training area the Army has in Europe. They're surrounded by miles of forests and two-lane, often unlit country roads. The nearest town of more than a few thousand people, Weiden, is about 30 minutes away.
The relative isolation may be working in the garrison's favor. Bavaria's 13 million people makes it Germany's second most populous state, but it has the most confirmed coronavirus cases, with about 28,000 as of Thursday, the country's Robert Koch Institute reported. Its 635 deaths represent about 30% of all German fatalities.
The garrison has been largely spared.
As of March 26, there had been one confirmed case of COVID-19 in the Hohenfels community involving a civilian German employee. That same day, the Army garrison in Stuttgart, a major metropolitan area, had 58 cases. The Pentagon has told garrisons to stop announcing local numbers, so it's unclear whether the trend has continued. There have been confirmed cases at Tower Barracks in Grafenwoehr and Rose Barracks in Vilseck, garrison officials said.
However, the garrison took some of the strongest measures in Europe before case numbers in Bavaria spiked. If began taking precautions in February and on March 17, it restricted service members living on the installations from leaving post in most cases. A 7th Army Training Command memo also restricted essential travel to 20 kilometers, or about 12 miles, from home for those living off post.
"Clearly the biggest challenge is decreasing the risk of this virus to our communities," garrison commander Col. Adam Boyd said. "The coronavirus doesn't care what uniform you wear or what country you live in."
The garrison follows the guidelines that have since been issued throughout Europe, including screening for coronavirus symptoms at the gate. The post office sprays with disinfectant any of the roughly 6,500 mail receptacles that do not have mail in them daily and screens its employees twice daily.
Social distancing is enforced and anyone entering buildings like the commissary or exchange is required to sanitize their hands, base spokesman Nathan Van Schaik said.
Family impact Service members continue to train and deploy amid the restrictions. But the impact it can have on family members — some of who have medical conditions that puts them at greater coronavirus risk — must now be factored into some missions.
When Sgt. Michael Espinosa, of the 2nd Cavalry Regiment's 1st Squadron, Comanche Troop, was told he was being sent to Stuttgart for 60 days to help check IDs at the gates, he asked if he could be tested for the coronavirus and quarantined when he got back to Vilseck.
His wife, Lexus, got pregnant again in January after suffering a ruptured fallopian tube and a miscarriage in December. She said the miscarriage happened a week after the base clinic told her she wasn't pregnant. Her pregnancy is considered high-risk by her off-post German doctor.
After receiving the order to go to Stuttgart, Michael Espinosa went up the chain of command for help. His squadron commander canceled his movement after he consulted with medical officials, Michael Espinosa said.
"I told him that I was having to choose between my wife's health and a job I love to do," he said, referring to the discussion with his commander. "I understand, I love taking care of my family and the troops I work for."
Lexus Espinosa said that her husband remaining in Grafenwoehr isn't a matter of her being afraid to be alone during a pregnancy, which is a fact of life for a number of military spouses.
"Our first child, my husband was gone during that entire pregnancy and didn't come back till he was four months old," she said. "I am just really worried about him getting sick and then I could get something from him, since pregnant women are susceptible to this virus, on top of having so many problems."
Units at the garrison are also grappling with how best to take care of families who, under normal circumstances, would have moved on.
The Sonza family was ready for its permanent change of station March 17 when the stop-movement order was issued four days earlier.
"All our household goods had been shipped and our car was turned over to the vehicle processing center, so we had nothing left but our luggage," Deanna Sonza said.
The family had to break their lease prematurely and forfeited the deposit on their rental home, because of the uncertainty of when they'd leave. There's no plan for delivering their household goods to the home in Arizona where they signed a lease, she said. Meanwhile, they haven't been able to get their car in Germany back because of rules that hinder them from registering a vehicle after a final deregistration.
While it's been difficult, their command, the 2nd Cavalry Regiment's 3rd Squadron, Hammer Troop, has been "very helpful," while friends and neighbors, along with Army Community Service, have loaned them what they need to live.
"Our problems are inconveniences and there are many more people in worse situations … This military life may be crazy, but I wouldn't change it one bit, because we've met lifelong friends along the way," Sonza said.
johnson.immanuel@stripes.com Twitter: @Manny_Stripes