Landstuhl increases capacity for coronavirus testing, tries to keep testing supplies in stock
---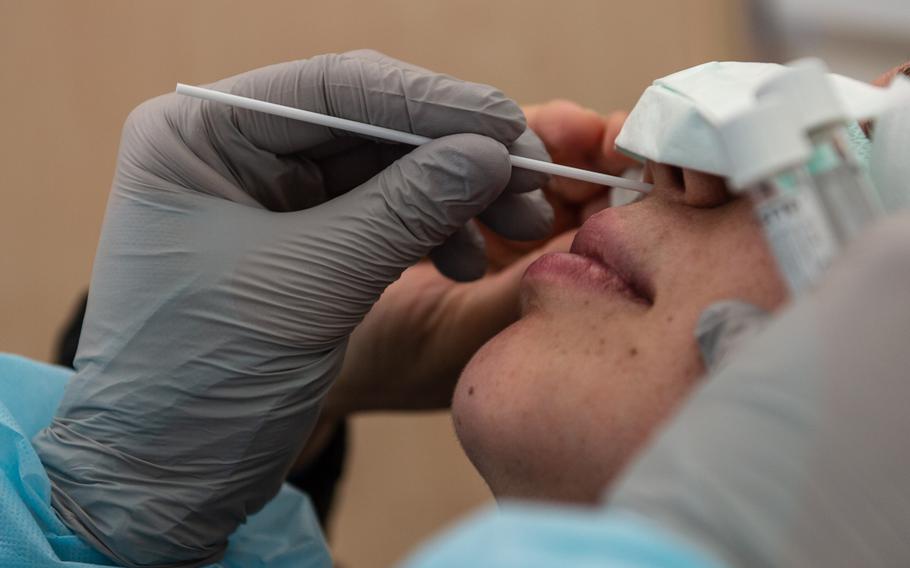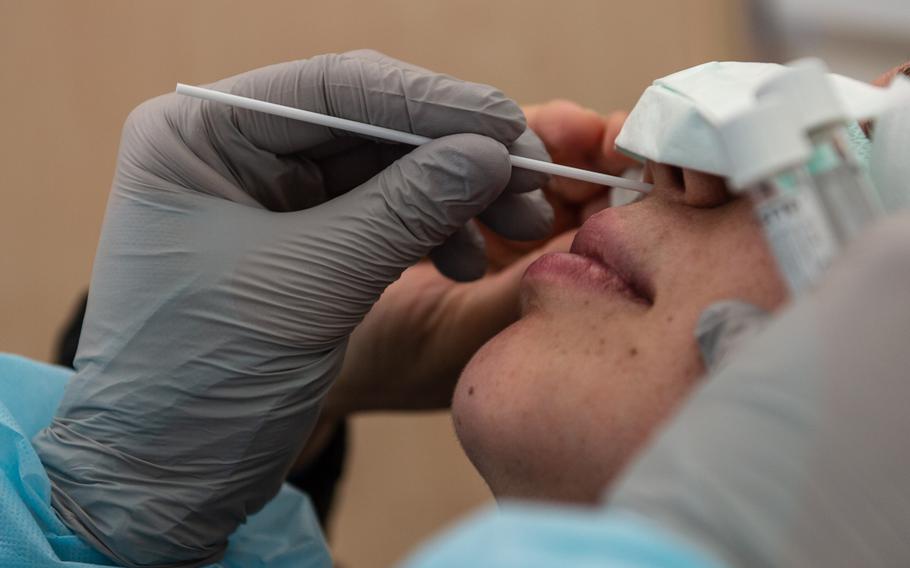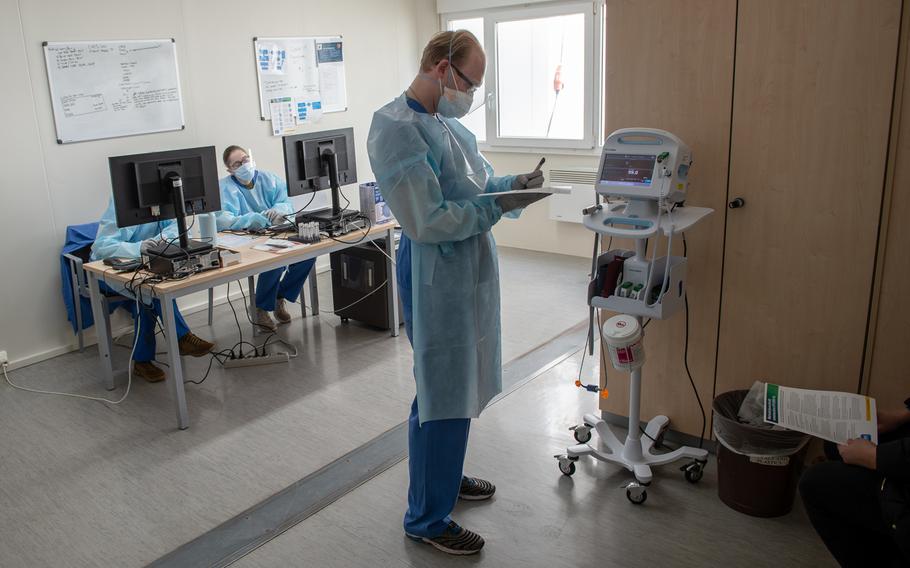 Stars and Stripes is making stories on the coronavirus pandemic available free of charge. See other free reports here. Sign up for our daily coronavirus newsletter here. Please support our journalism with a subscription.
KAISERSLAUTERN, Germany — The Pentagon's largest hospital overseas recently ramped up its testing capacity to process hundreds of coronavirus tests per day if need be, officials said, as the number of confirmed cases continued to climb in the U.S. military community in Europe.
So far, the lab at Landstuhl Regional Medical Center, the only military facility in Europe currently able to test for the virus, is performing only a fraction of that, as military health officials balance the need for testing with limited resources.
"We don't have sufficient resources to test everybody who requests testing," said Col. Randall Freeman, the hospital's COVID-19 operations planning team lead and deputy commander for health readiness. "We're trying to maximize our resources for those that are most likely to be positive."
Patients generally must have a fever of at least 100.4, a cough or shortness of breath to qualify for testing, according to Centers for Disease Control and Prevention criteria. Medical providers may rule out influenza before testing for coronavirus since symptoms between the two viruses can be similar.
The Landstuhl lab has performed more than 550 coronavirus tests, Freeman said Thursday, and is currently running about 40 tests per day on average. It recently added more equipment to be able to process up to 435 tests daily. One batch usually takes five to six hours to perform, he said, and turnaround for results is about 24 hours.
LRMC officials could not immediately say how many positive tests have come from its lab. U.S. European Command said this week about 60 U.S. service members, military civilians and family members in Europe have tested positive for coronavirus. The latest include two Air Force dependents at Ramstein Air Base, according to a statement posted on the base's web site Friday.
In the weeks since the virus has spread across Europe, LRMC and other base medical facilities have improved their screening, setting up separate COVID-19 clinics to evaluate patients more quickly and isolate those who might be infected. Some Army bases have set up drive-thru screening sites and are asking soldiers at the gate if they're sick.
Health officials are discussing expanding testing labs to other military medical clinics in Europe, which can test for the virus but must use host-nation labs and LRMC for processing, Freeman said. More testing facilities would speed up turnaround time, but it's not known how soon that could happen, he said. Base officials at Aviano in Italy said they hope to have the ability to perform tests by mid-April.
"Our number one priority right now is keeping our service members and their families safe," Freeman said.
There's a huge demand worldwide for the specialized nasal swabs used to test for coronavirus, but Freeman said LRMC has enough to meet the current testing demand and is working with its supplier to increase its shipments to outlying military medical clinics in the region.
"The stocks are, of course, very hard to come by just due to the short stockage everywhere," Freeman said. "The amount that any given area has waxes and wanes depending on how many get used and how soon they get resupplied.
"We're competing with everyone else in the world," he said.
That includes hospitals in the United States, where there have been reports of severe shortages of testing materials.
The CDC's recommended test for coronavirus is a special nasal swab that has a synthetic fiber tip — no cotton — and either a metal or plastic shaft, said Col. Pete Bowden, deputy commander for patient services at LRMC. The swabs are then stored in a vial of solution at a certain temperature that keeps the virus testable.
For those from outlying clinics in the region, the samples are usually shipped out the same day or overnight on ice.
The lab runs the tests in batches and turnaround for results has been less than 24 hours, Bowden said.
LRMC obtains its diagnostic test kits for the virus from Integrated DNA Technologies, a biotech company in the U.S. which began producing test kits in early March after the U.S. Food and Drug Administration amended rules to allow private labs to create products to detect the virus.
Kent Harris contributed to this report.
svan.jennifer@stripes.com Twitter: @stripesktown
---
---
---
---