Lakenheath takes action against suicide with stand-down, bike ride and cups of tea
by
Christopher Dennis
August 23, 2019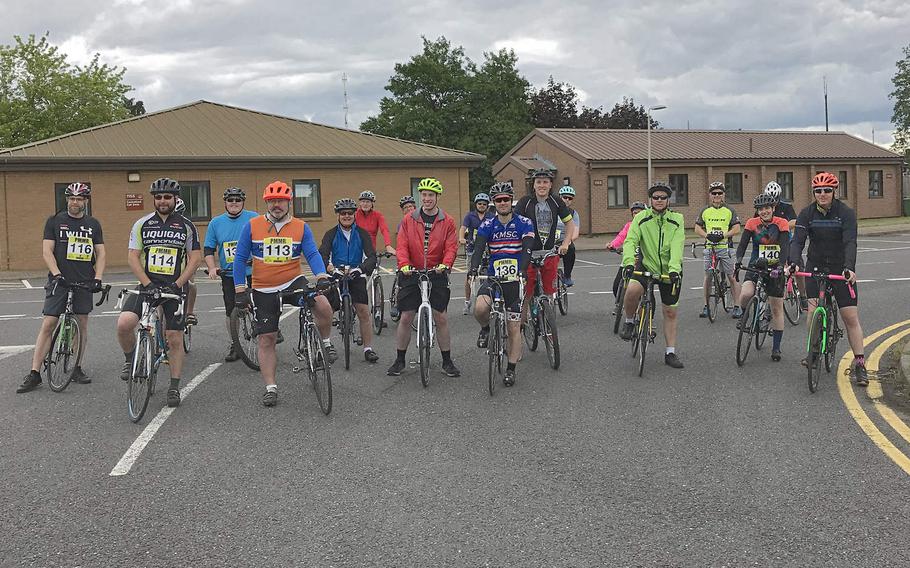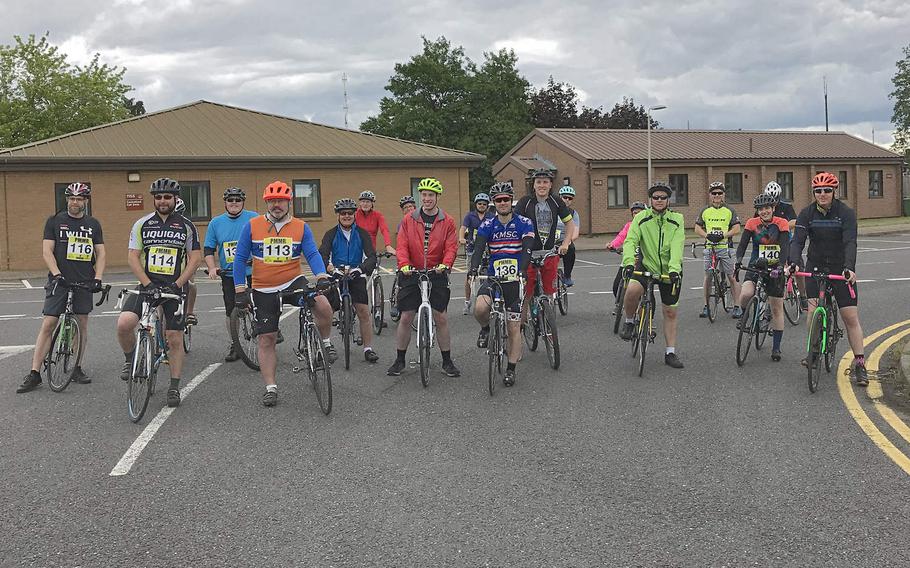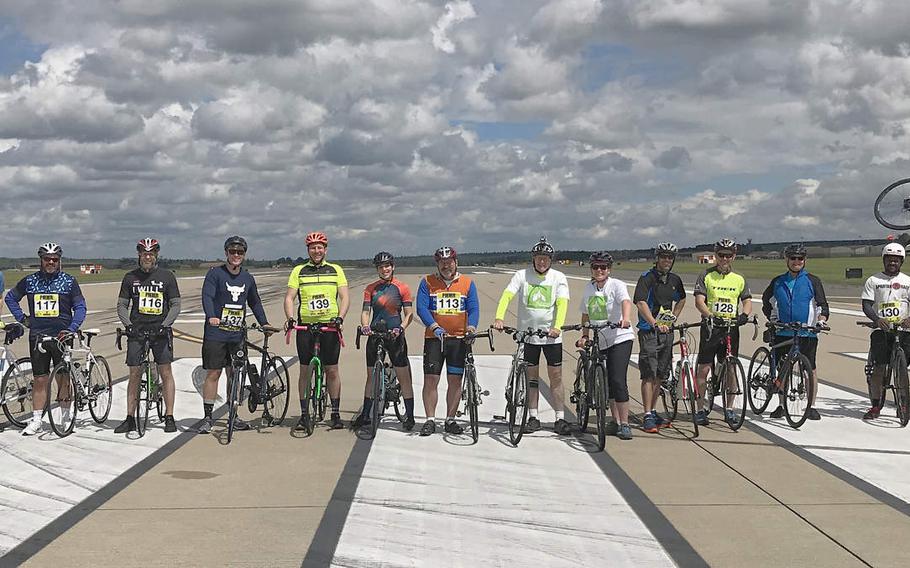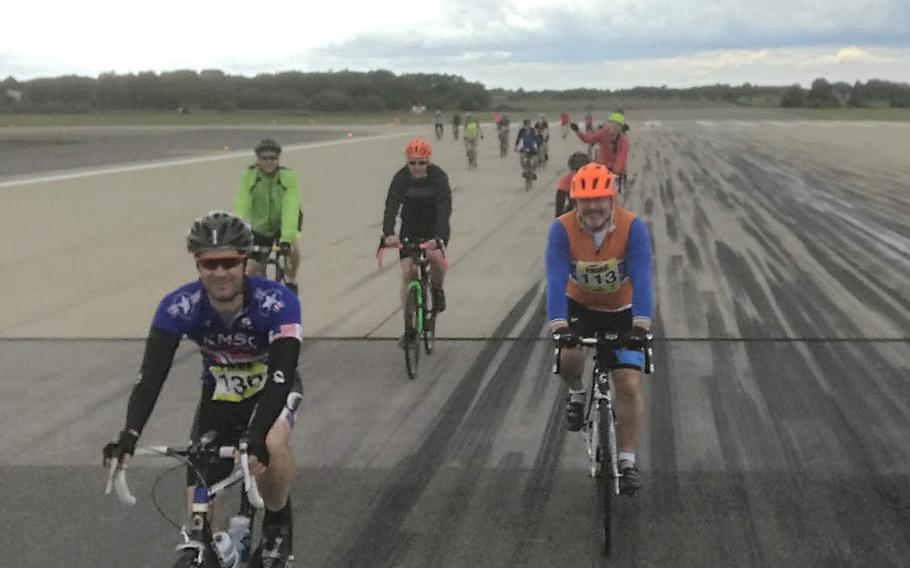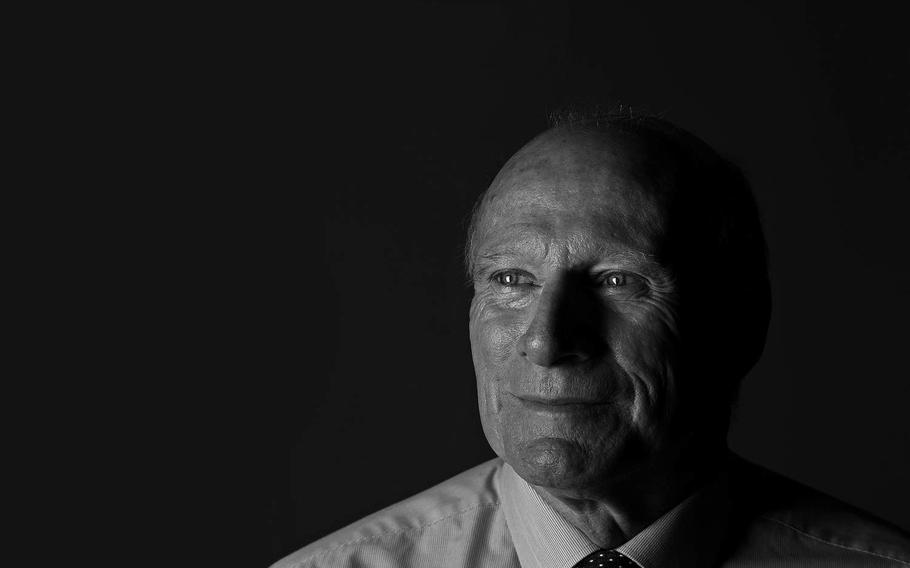 RAF LAKENHEATH, England — The 48th Fighter Wing at RAF Lakenheath will stand down for one day at the end of August to address the spiraling number of suicides in the Air Force, officials said.
The stand-down, which senior Air Force leaders have ordered all units to do by mid-September, "will be conducted at RAF Lakenheath on Aug. 30," spokeswoman 1st Lt. Miranda Simmons said.
Suicide has claimed the lives of 79 airmen so far this year, according to an unofficial tally compiled from news reports. If airman suicides continue at their current pace, this year's deaths in the service would far eclipse last year's, when 60 active-duty airmen, 17 Air National Guard and three Air Force reservists died by suicide, for a total of 80 airmen, according to the Defense Suicide Prevention Office.
Other Air Force units based in England will pause operations on separate days in September to address suicide, their spokespersons said. Two U.S. air bases in the U.K. and one in Norway have said they will hold a joint video conference on suicide on a still-to-be-determined day.
The stand-down at Lakenheath is just one effort the base is making to boost suicide awareness and help those affected by it.
For the past several years, airmen and officers at Lakenheath have rallied around a civilian British colleague whose wife died by suicide in 2015.
Graham Hingston, who works as an asset accountability manager for the 48th Civil Engineering Squadron, said members of the Lakenheath Air Force community regularly checked in on him, shared cups of tea, and this year organized an endurance bike ride around the flight line to honor his wife and increase suicide awareness.
Lt. Col. Jonathan Byrnes, commander of the 48th CES at the time of Lynne Hingston's death, "would clear his calendar and come around for the afternoon, and I'd make him cups of tea and we'd talk and cry," Hingston recalled.
Airmen and Hingston's civilian coworkers also did their part to make sure the grieving husband and father was doing OK.
"Graham's team is an amazing group of deeply caring professionals and they set about checking up on him, taking him food, and letting me know how he was doing on a daily basis," Byrnes told Stars and Stripes.
Having leaders who build a culture of trust and respect is key to helping members of a unit overcome grief, said Byrnes. It may also help to reverse the rising trend of suicide in the Air Force.
Airmen and civilian workers "need to know that we need them, and that no matter what goes wrong, how hopeless things might look, that you will be there with them to get through it," Byrnes said. "The difference comes down to knowing your people ... and showing every individual that what they do is part of the mission."
Open communication between leaders and airmen, without fear of failure, will create a culture of trust, he said.
"That is not to say we should try to fail, but a constant focus on success without room for failure can erode trust."
Increasing suicide awareness, which allows more people to recognize warning signs and take appropriate action, is also essential to reducing the number of people who take their lives, mental health professionals say. Hingston's colleagues organized a 24-hour bike ride around the flight line at Lakenheath in June this year, where several hundred dollars were raised for a local suicide support group.
Thirty-two cyclists paid to ride around the 5-mile course over a 24-hour period, clocking up a total of 1,885 miles. Among them was Hingston, who rode one of his five laps just before midnight "because it was the runway and I really wanted to do a lap at night," he said.
Another endurance ride for the same cause is being planned for next year, but, due to logistics constraints, that one will only be eight hours long.
dennis.christopher@stripes.com Twitter: @chrisbdennis