Kosovo talks to focus on economy, less likely to affect US military role
by
Slobodan Lekic
June 24, 2020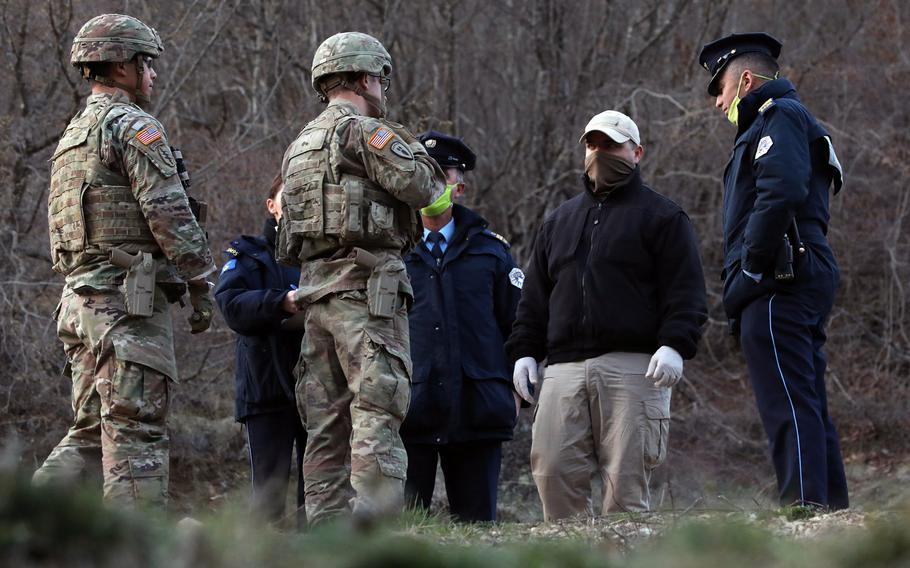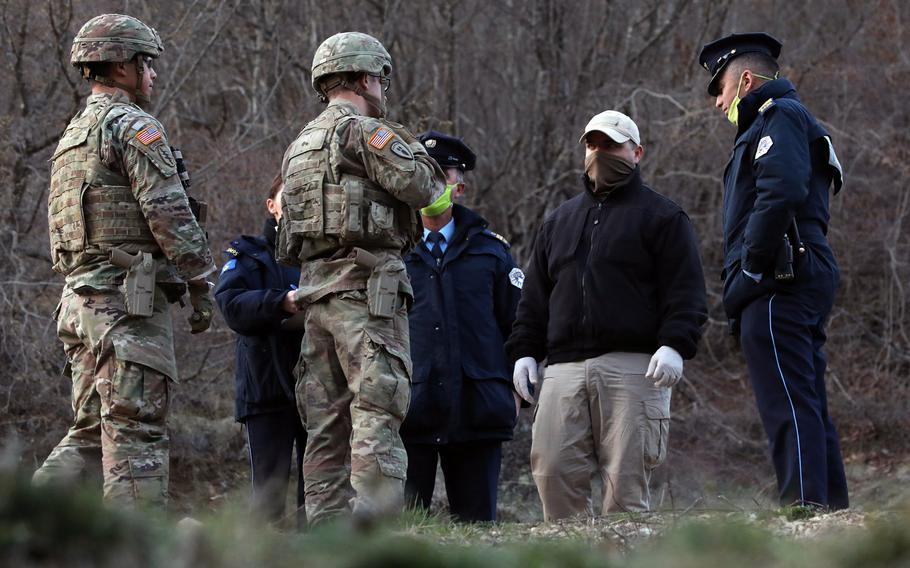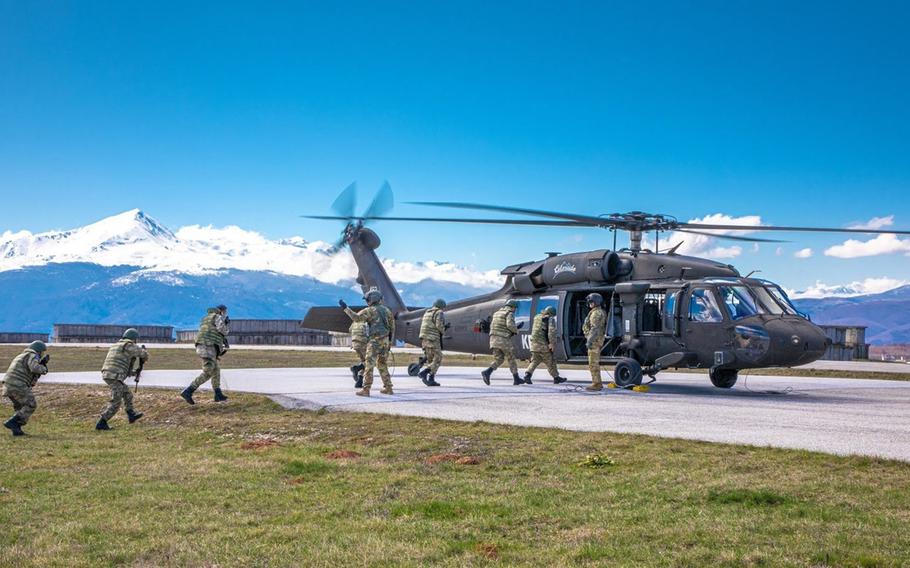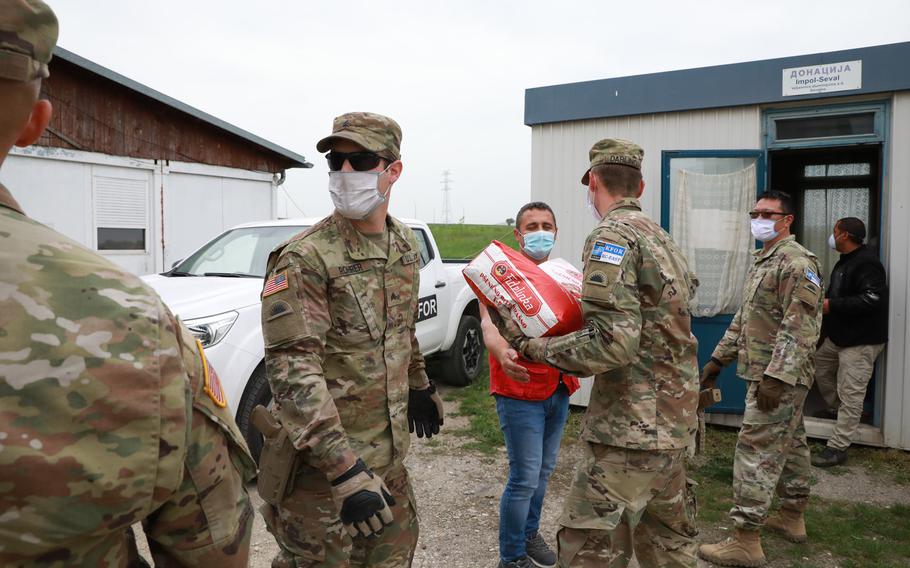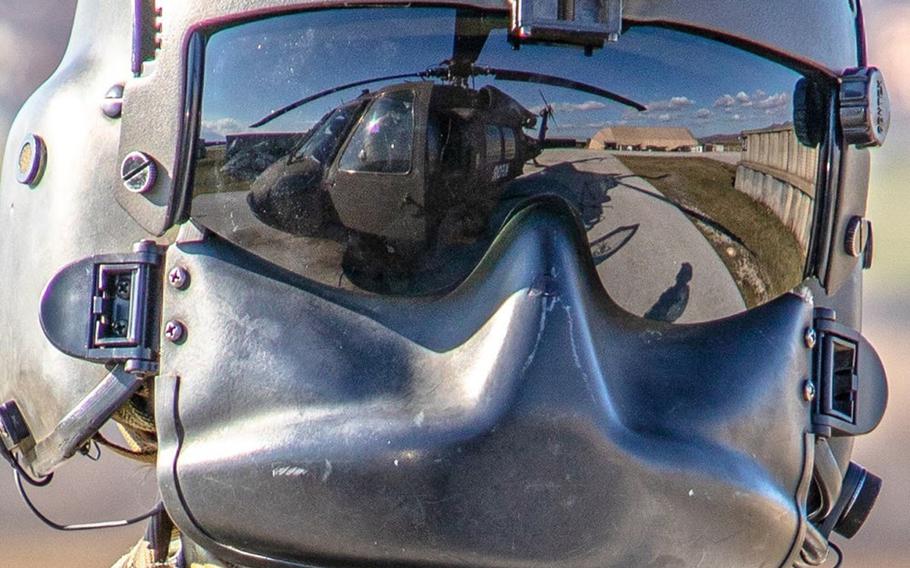 The battalion of U.S. peacekeepers in Kosovo is unlikely to withdraw from the western Balkans anytime soon, analysts have said ahead of U.S.-led talks aimed at ending a decadeslong standoff between Pristina and Belgrade.
U.S. organizers were already downplaying expectations for the talks between Serbia and Kosovo planned for Saturday in Washington when an international tribunal announced Wednesday that Kosovo President Hashim Thaci had been charged with 10 counts of war crimes and crimes against humanity for his role in the country's conflict in the late 1990s.
After learning of the charges brought against him by the Hague-based Kosovo Specialist Chambers, Thaci canceled his trip to the U.S. for the talks, former U.S. ambassador to Germany Richard Grenell, whom President Donald Trump last year named special envoy for Serbia and Kosovo peace negotiations, tweeted.
"I respect his decision not to attend the discussions until the legal issues of those allegations are settled," wrote Grenell, who will moderate the negotiations, where Prime Minister Avdullah Hoti was expected to represent Kosovo, opposite Serbian President Aleksandar Vucic.
Hoti said Thursday he would not attend the talks.
Kosovo was a province of Serbia until a bloody crackdown by Serbian authorities against the ethnic Albanian majority triggered a war that left more than 10,000 dead and led to a 78-day, NATO bombing campaign of Serbia. NATO peacekeepers, including U.S. troops, were deployed to the province after Serbian forces withdrew.
The planned talks in Washington would center on trade, which Grenell said was a precursor to a political solution.
"As we have consistently said, we must first make progress on growing the economies. This is the focus," Grenell tweeted last week.
"If either side is unsatisfied with the June 27 discussions then they will go back to the status quo after they leave Washington," Grenell said.
Maintaining the existing situation would include continuing one of the longest peacekeeping missions in the U.S. military's history, which is part of NATO's 4,000-strong Kosovo Force, or KFOR. The U.S.'s infantry battalion, composed of about 500 soldiers, is currently drawn from the Oregon Army National Guard and rotated in six-month deployments.
Kosovo was a province of Serbia until 1999, when a bloody crackdown by Serbian authorities against the ethnic Albanian majority triggered a 78-day, U.S.-led bombing campaign of Serbia. NATO peacekeepers, including U.S. troops, were deployed to the province after Serbian forces withdrew.
The U.S. and most European countries have recognized Kosovo's 2008 declaration of independence. But Belgrade, backed by its traditional ally Russia and by China, has refused to accept it.
One of KFOR's main tasks now is, paradoxically, protecting members of the Serb minority.
While the talks could lay the groundwork for a future agreement, they are unlikely to have an immediate impact as the two sides dig in on their positions, some analysts have said.
A framework accord, under which Serbia would agree to recognize Kosovo in the next few years, would give "significant financial aid — up to 10 billion euros to Serbia and 7 billion to Kosovo," said Shkelzen Maliqi, a former leader of Kosovo's Social Democratic Party, citing what he called "leaked reports."
But Vucic has rejected the suggestion of accepting the independence of Kosovo, which Belgrade considers a breakaway province. And Kosovo's Prime Minister Avdullah Hoti has vowed to oppose the transfer to Serbia of territories in Kosovo inhabited by ethnic Serbs.
Vucic would not survive politically if he agreed to recognize Kosovo, which many Serbs consider the birthplace of their nation, said Zoran Kusovac, a security consultant in Belgrade.
"But if he can secure a deal where he could claim gains for Serbia, including substantial financial injections and possibly full membership in the E.U., he might be able to come home with the foundations of an ultimate agreement," Kusovac said.
Others, however, said the main aim of the talks was to chalk up a foreign policy success for Trump.
If a deal is reached Saturday, it would be promoted by the White House as a testament to Trump's "dealmaking skills — regardless of the substance of the deal," wrote Gorana Grgic, a lecturer in U.S. politics and foreign policy at the University of Sydney in Australia, on the War on the Rocks website.
"The president could use a photo op at the White House with the leaders of Serbia and Kosovo signing 'an historic accord' to distinguish himself from his predecessors, who were unable to bring peace between the two countries," she wrote.
Trump needs "a foreign policy success of any sort, even a minor one," wrote Tufts University professor of international relations Bruce Hitchener in an opinion piece on the Balkan Insight website.
"The administration's interest … seems to be in a rushed accord that would allow for some sort of signing ceremony in the Rose Garden, in advance of the U.S. presidential election," he said.