Kosovo security force recognized as fully operational by NATO
by
John Vandiver
July 9, 2013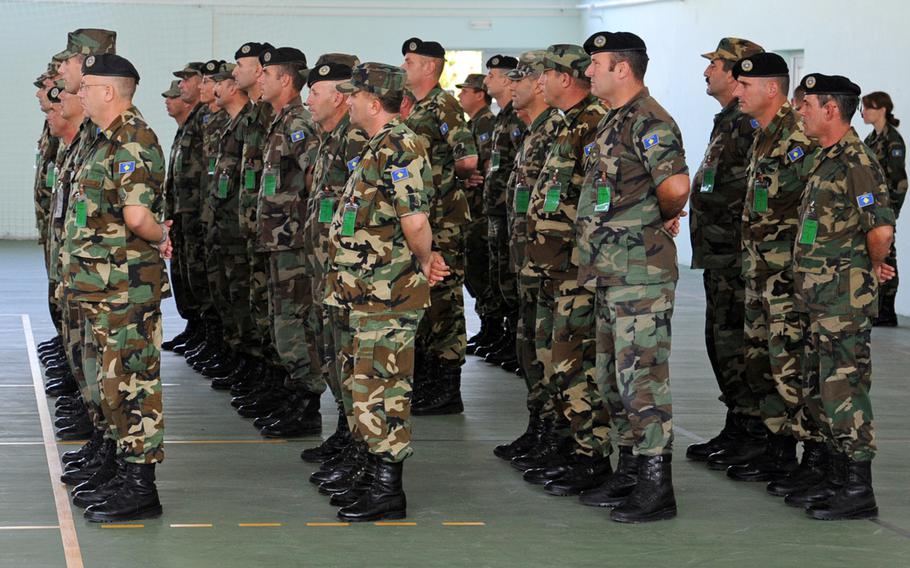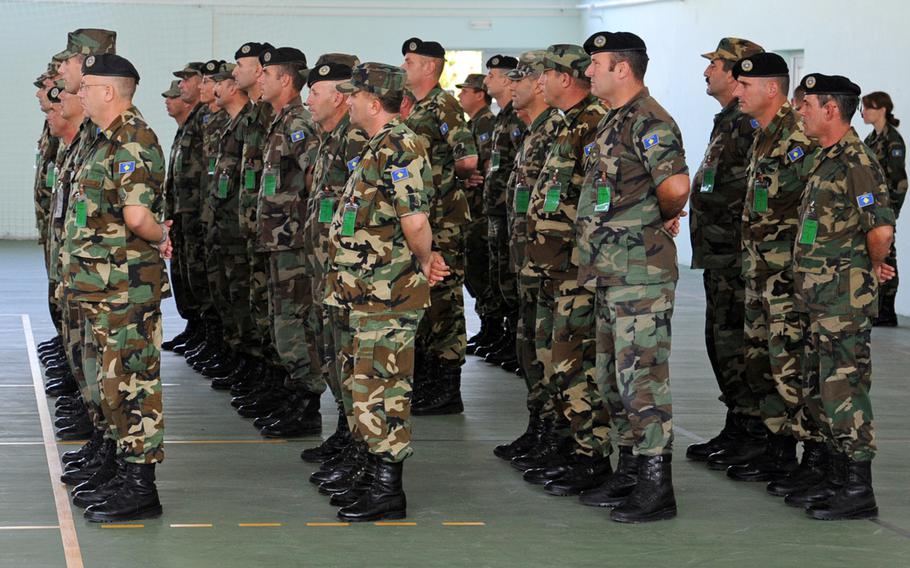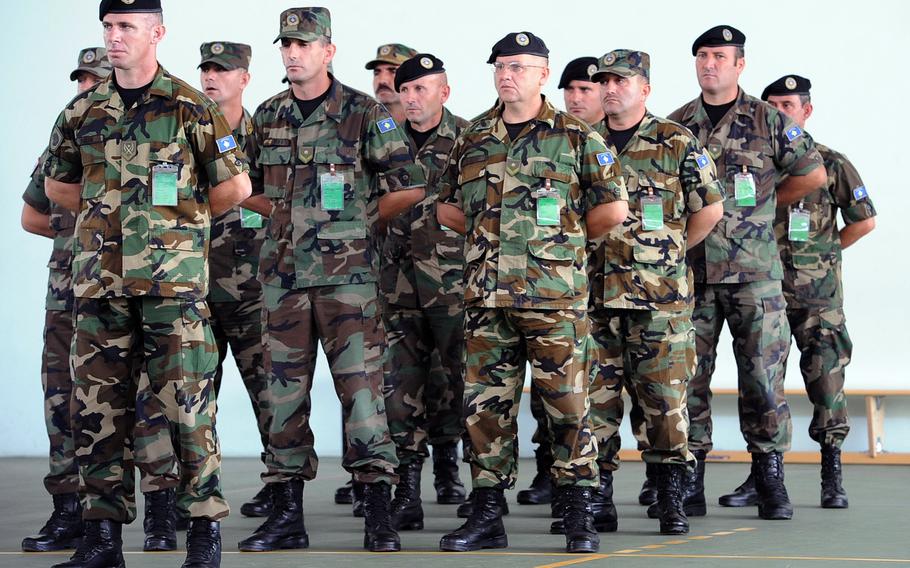 STUTTGART, Germany — Five years after declaring independence from Serbia, Kosovo's 2,500-strong civil protection force has reached "full operational capability," NATO declared on Tuesday.
The announcement represents a key milestone for the small Balkan country that has hopes of one day joining the 28-nation alliance.
"Today, the North Atlantic Council declared that the Kosovo Security Force has reached full operational capability and is fully capable of performing the tasks assigned to it within its mandate, to standards designated by NATO," Andrs Fogh Rasmussen, the alliance's secretary-general, said in a news release.
While Kosovo has indicated that it also hopes to develop its security force into a full-fledged military, Rasmussen stopped short of endorsing that ambition.
"The Kosovo Security Force mission remains the same as it always has been: to conduct civil protection operations and to assist the civil authorities in responding to natural disasters and other emergencies," Rasmussen stated. "The alliance will continue to provide support and advice through a NATO (advisory team)."
Kosovo's declaration of independence in February 2008 came nearly nine years after a NATO bombing campaign to end Serbia's use of force against Kosovo's ethnic Albanian majority.
Of the 50,000 NATO troops who moved into Kosovo in 1999 to oversee Serbia's withdrawal, about 5,000 remain today, including 800 American troops. They are still helping keep the peace between the Albanian majority and ethnic Serbs who still refuse to recognize the government of the former Serbian province.
But political and ethnic tensions have significantly abated in the past year, and Kosovo's leaders have their sights set on eventual NATO membership. For that to happen, officials say, the country needs to develop a small army or defense force of its own.
"We have to produce security, not consume security," Rexhep Selimi, a member of the Kosovo assembly committee that oversees the current force, said in an interview last year. "That's why we want to finish our job as soon as possible, so we can join NATO."
Agim Ceku, the current minister of the KSF, and former prime minister, also echoed that sentiment. "Military force is [a] very good instrument for modernizing society," Ceku said last year. "Here we can serve as [an] example, good example, of discipline, service to a nation, commitment to duty."
About 100 countries have recognized Kosovo's independence in the past five years. But the nation of two million people remains outside the United Nations due to opposition by Serbia, Russia, China and other member states.
While the U.S. backs Kosovo's independence, U.S. officials haven't yet offered a clear endorsement of Kosovo's ambitions for a proper military force. Embassy officials in Pristina have said that the U.S. supports the current Kosovo Security Force and a security sector review that is being guided by U.S. military advisers.
Meanwhile, Rasmussen urged all ethnic groups in Kosovo to consider membership in the security force "to ensure that it continues to become a truly multi-ethnic and representative force."