Kick Turkey out of NATO? It wouldn't be easy
---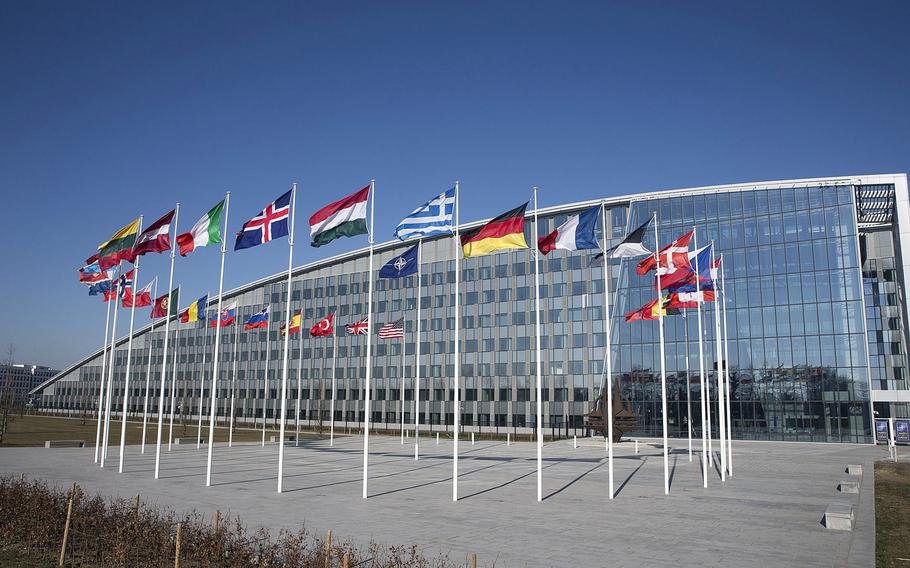 STUTTGART, Germany— Turkey's invasion of Syria has generated widespread international condemnation, infuriated allies and raised questions about whether the country's inclusion within NATO should be reconsidered.
But even if there was consensus inside NATO about kicking Turkey out, the 70-year-old military alliance faces this key obstacle: no mechanism exists in NATO's founding charter for revoking a state's membership.
While Article 13 in NATO's Washington Treaty offers a way for a county to quit, the charter is silent on how to force out a member state that has fallen out of favor.
Sen. Lindsey Graham, R-S.C., on the eve of Turkey's Wednesday push into northern Syria, said he would "call for their suspension from NATO" if the U.S.'s Kurdish partners in the fight against the Islamic State group came under attack.
Similar statements have been made this week by some European politicians and former American military leaders, who say Turkey's incursion into Syria should be answered with suspension or expulsion from the 29-nation NATO alliance.
Other international organizations such as the United Nations and European Union have legal mechanisms for suspending and even removing members, but NATO does not, said Jorge Benitez, a NATO expert with the Atlantic Council think tank.
"The issue has been raised several times before, when the behavior of a NATO member is in conflict with the values of the alliance and the spirit of the Washington Treaty, such as (past) military coups in Greece and Turkey," Benitez said.
Should NATO ever decide to remove a member, it would have to amend its treaty. And that would mean getting unanimous support from all members, including Turkey.
During the course of NATO's history, members have fallen out of favor numerous times and debates have swirled about how to deal with a recalcitrant ally.
In 1974, allied leaders discreetly debated suspending Portugal's membership in NATO following a leftist coup, Benitez said.
Instead, the Portuguese were quietly sanctioned and excluded from most NATO activities during 1974-1975.
"The historical record is that NATO deals with these problems by privately sanctioning the member violating alliance values, but does not officially terminate their membership," Benitez said.
Ultimately, NATO leaders wait out the misbehaving national leaders until a government consistent with alliance values eventually returns to power, he said.
"It is important to note, that in these cases NATO members act more strongly outside of the alliance, through their bilateral relationships with the offending government," Benitez said.
For example, the U.S. Congress cut off military aid to Turkey after it intervened in Cyprus in the 1970s. Turkey responded by cutting off American access to military bases in the country.
A current example would be Norway, which on Thursday announced it will block exports of military equipment to Turkey.
Inside NATO, there are other steps allies can take to punish a member, such as withholding information and excluding them from alliance meetings, Benitez said.
For its part, NATO continues to emphasize that Turkey is an ally in good standing.
"Turkey is a valued ally," said a NATO official, speaking on customary condition of anonymity. "We have deep relations that allies built over decades."
On the issue of how the alliance would go about expelling a member, the official said, "this is a hypothetical question, which would be a matter for the parties to the treaty to determine."
vandiver.john@stripes.com Twitter: @john_vandiver
---
---
---
---