Kaiserslautern, home to largest US military community overseas, restricts businesses
By
Jennifer Svan Marcus Kloeckner
March 17, 2020
---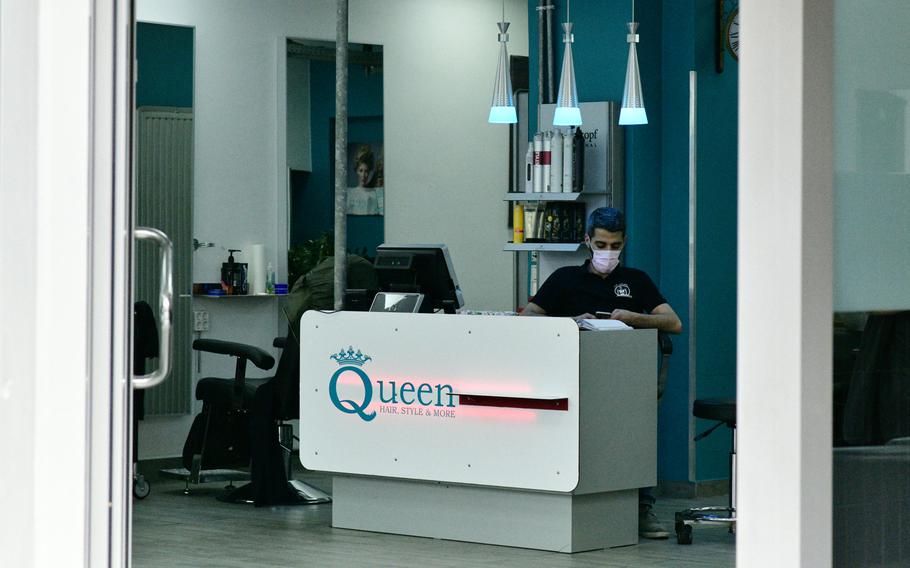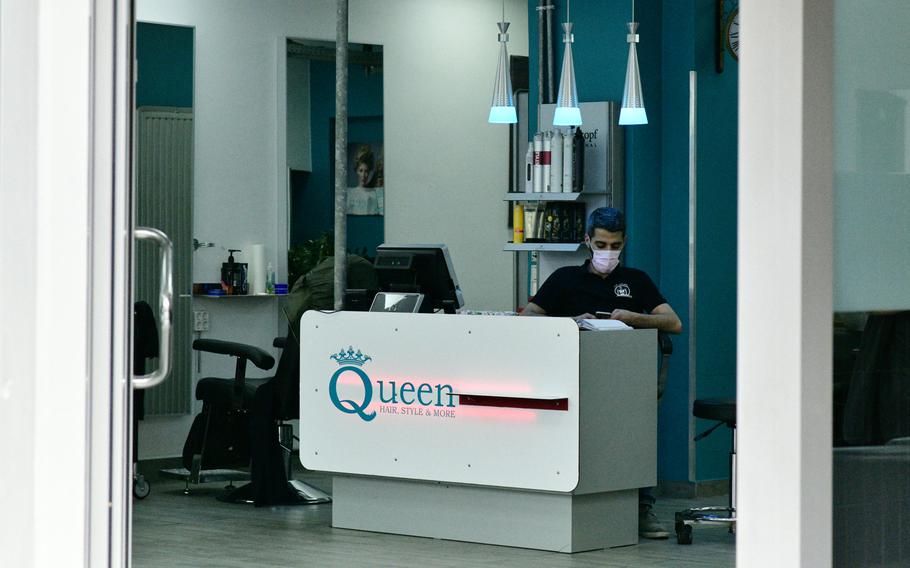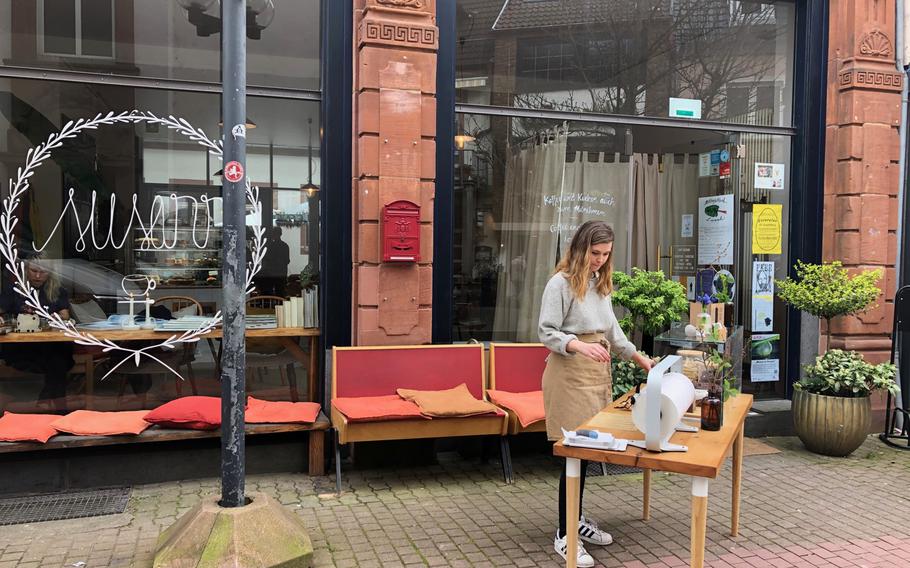 • Stars and Stripes is making this story and other coverage of the coronavirus pandemic available free of charge. See other stories here, and sign up for our daily coronavirus newsletter here.
KAISERSLAUTERN, Germany — The home to the largest U.S. military community overseas has announced widespread restrictions and closures, similar to measures taken across Germany to try to stem the spread of the coronavirus.
In Kaiserslautern, the largest city in an area where about 50,000 Defense Department personnel and their families live, city officials late Monday ordered numerous businesses to close and banned gatherings of more than 75 people until July 10.
While a long list of shops can remain open — grocery stores, beverage markets, pharmacies, drugstores, banks, post offices, gas stations, hairdressers, laundromats, home improvement and construction supplies stores and wholesale suppliers — other places where people come into close contact must close.
They include gyms, playgrounds, bars, pubs, discos, theaters, opera houses and concert halls, museums, swimming pools, amusement parks, brothels and outlets such as clothing stores.
Restaurants in Kaiserslautern can stay open, but only between the hours of 6 a.m. and 6 p.m. for in-house dining. Tables in eateries must be at least 6.5 feet apart from each other, with no more than four people seated at one table at the same time. Outside of the allowed opening hours, eateries may offer takeout and delivery services, the rules say.
"This situation is not to be underestimated," Kaiserslautern Mayor Klaus Weichel said.
The city measures came after the government in Berlin on Monday restricted restaurant hours, banned long queues at grocery stores and ordered "nonessential" businesses to close across the country.
The national restrictions were announced as the number of confirmed coronavirus infections in Germany rose to 6,012 on Monday — an increase of more than 1,100 cases from the previous day, said the Robert Koch Institute, the country's public health agency. There have been 13 deaths in Germany, the agency said.
Schools have closed their doors, and most travelers can't get into the country because of border closures. Holiday travel and overnight stays in Germany for leisure are also banned.
The coronavirus' economic impact is being felt throughout the country and particularly in smaller communities like Kaiserslautern, a city of about 100,000 in Germany's southwest.
At Cafe Susann in the city's pedestrian area, business has fallen off sharply, said owners Maike Susann Gemba and Dylan Page.
Even if it's allowed to remain open under the emergency rules, the cafe, which opened in September 2016, might have to close, they said.
"It won't be worth opening if no one comes," said Page, an American. "But we would like to support the employees as long as we can. The longer we can stay open and have that little bit of support for the employees, we'll do that."
The two women have already taken a number of steps to meet the new rules and try to allay customers' fears about being exposed to the virus.
"We've removed some tables. People can call in an order, we can pack it ahead, and they can come in and pick it up," said Gemba. "We're setting up an online store. We have a little stand selling cakes out front for people who are worried about coming inside. We're thinking about doing deliveries but it takes time to set up. We maintain strict hygiene standards and practice social distancing.
"We've obeyed all the rules. We'll try everything ... We've become inventive to survive. We just need people to come to the cafe," she said.
Even large businesses, like IKEA, are feeling the pain of the restrictions. The Swedish furniture store closed all 53 of its shops in Germany, starting Tuesday.
Sports club practices and group worship are also off-limits.
The German government did not say whether those flouting the restrictions would face any punishment.
The Army has already put restrictions on off-base hangouts such as hookah lounges, bars and indoor, sit-down restaurants for some of its soldiers in Europe.
The new German rules have a small silver lining, though. In a break with German custom, businesses that are allowed to stay open can also do business on Sunday. But they must keep their facilities clean and keep customers from forming long lines or grouping closely, the federal rules say.
Stars and Stripes reporter Karin Zeitvogel contributed to this story.
svan.jennifer@stripes.com Twitter: @stripesktown
---
---
---
---