Kabul approves UAE's offer of troops for NATO mission
---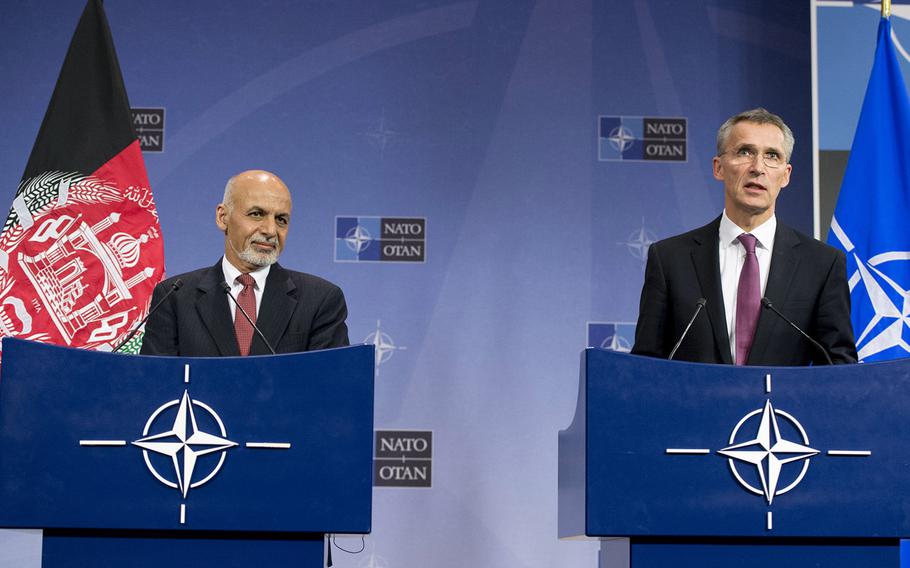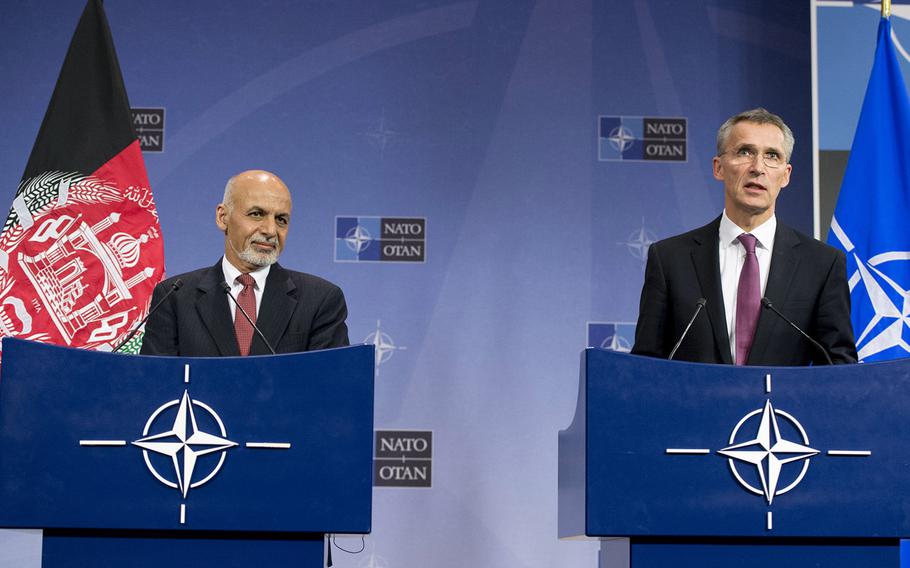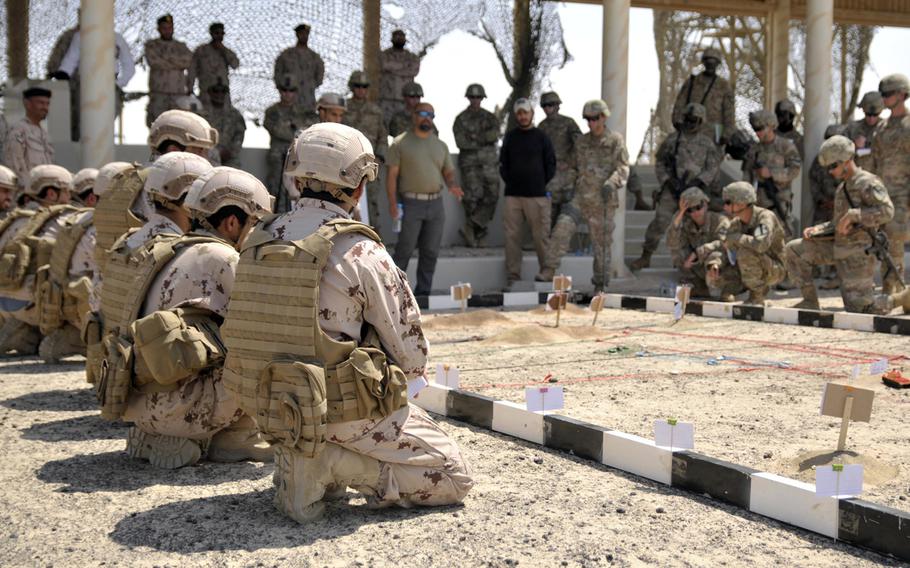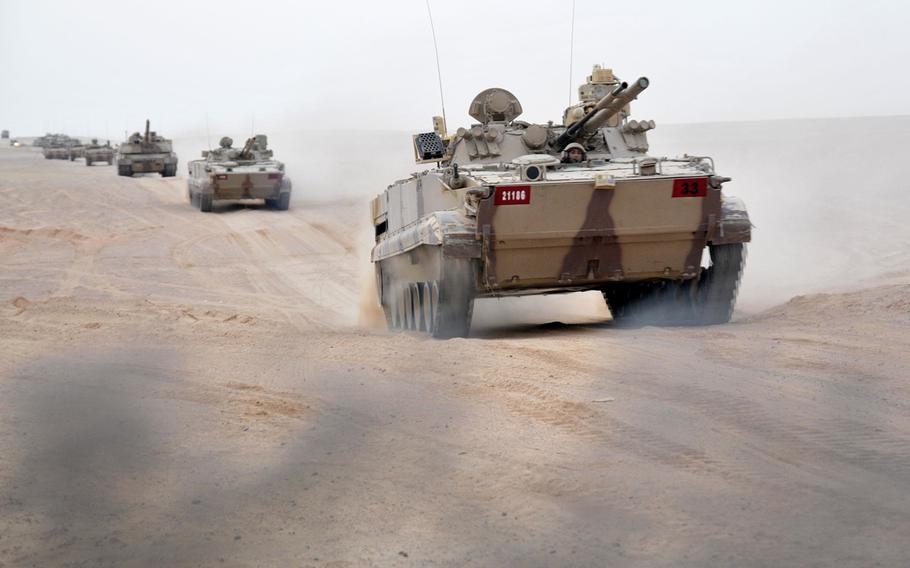 KABUL, Afghanistan — Afghan officials have approved the United Arab Emirates' offer to contribute troops to NATO's Resolute Support mission to advise and train Afghanistan's security forces, a move that could bring an Islamic ally into the fight against extremism.
On Tuesday, the Afghan national security council approved the UAE's offer in a meeting chaired by President Ashraf Ghani, the Presidential Palace said in a statement. The palace gave few details about the proposed contribution, but Afghan media said it would include special operations troops.
NATO's Resolute Support officials in Kabul deferred questions to an alliance official in Brussels, who said the size and composition of any contribution would not be determined until military planners had fully reviewed the proposal. Many of the coalition's leaders are in Brussels for a conference of NATO's defense ministers this week, where they will discuss funding for Afghanistan's security forces beyond 2020.
It was at a November meeting of the defense ministers that the UAE, along with its Persian Gulf neighbor Qatar, offered their contributions. Both UAE and Qatar will have representatives at this week's conference.
Their offers come as tensions are high between the two Gulf nations. Four countries in the region, including the Emirates, cut diplomatic ties with Qatar last summer, accusing it of supporting terrorism.
So far, Afghan officials have only discussed and approved the UAE offer, said Shah Hussain Murtazavi, Ghani's deputy spokesman. He declined to comment on Qatar's proposal, which the NATO official said is also under review.
The fact that the two potential new members of NATO's Afghanistan mission are Islamic states could help undermine the Taliban's claim to fight in the name of Islam, said Ghafoor Ahmad Jawed, a political analyst in Afghanistan.
"It is so important for us to include Islamic countries against the Taliban," he said. "It is the responsibility of all Islamic countries to stop the use of the name of Islam for terrorism."
The new partners could also help persuade Pakistan to end its support of the insurgency, he said.
Just last week, Gen. John Nicholson, the top U.S. and NATO commander in Afghanistan, highlighted the new offers in a video conference with Pentagon reporters, again with few details.
"This is not just an American mission," Nicholson said. "There are 39 nations here. In fact, we have two more that have recently offered to join, UAE and Qatar."
Diplomatic pressure on the Taliban's outside backing is a key part of the Trump administration's South Asia strategy, which aims to bring the militants to the peace table.
That strategy has been a "game changer," Nicholson said last week.
Along with a formal peace offer by President Ghani, it's prompted an increase in diplomatic activity, "intensified dialog" among the parties involved in the peace process and brought a decline in insurgent violence, he said.
The Taliban, however, rejected Nicholson's claims that some insurgent leaders had been in secret talks with Afghan officials and said the group would not negotiate peace with Kabul while foreign troops remained in the country.
Though the UAE was one of three countries that recognized the Taliban regime, they had contributed more than two dozen troops to the earlier NATO mission for many years. That mission lasted from late 2001 until the end of 2014, when most foreign combat troops were withdrawn.
More recently, Emiratis have been victims of insurgent violence, as in January 2017, when a bomb blast in Kandahar province fatally wounded the Emirati ambassador and killed several Emirati humanitarian aid workers.
For years, Qatar has let the alliance use its Al Udeid Air Base, but the country is home to insurgent leaders and was selected by the Taliban hard-liners as a neutral country in which to hold talks with Western officials beginning in 2010.
After the group set up a political office in Doha for peace negotiations in 2013, Qatari intermediaries helped them negotiate with the U.S. for the release of five prisoners being held at Guantanamo Bay, Cuba, in exchange for Bowe Bergdahl, then an Army sergeant.
There are about 14,000 U.S. and 7,500 coalition troops in Afghanistan helping to build up the country's security forces, which number some 315,000 army and police troops.
A few thousand of the U.S. troops don't fall under the NATO mission, but a related antiterrorism operation that helps Afghan forces battling the Islamic State group and other militants.
U.S. and Afghan estimates put Taliban strength anywhere from 25,000 to 60,000.
The group has expanded its territorial control in recent years into nearly one-sixth of the country's 407 districts — more than at any point since 2001. It contests nearly one-third of the rest.
At a press briefing Wednesday in Brussels, Secretary-General Jens Stoltenberg said NATO and its partners were stepping up both their forces and funding, with about 3,000 more advisers added to the mission.
"We must continue to assist (the Afghan forces), to support President Ghani's bold initiative for peace and to encourage continued reforms to fight corruption and uphold human rights," he said.
Zubair Babakarkhail contributed to this report.garland.chad@stripes.com Twitter: @chadgarland
---
---
---
---