'Jedi Academy' kids learn about real world physics with Army helicopter demo
by
Martin Egnash
April 30, 2019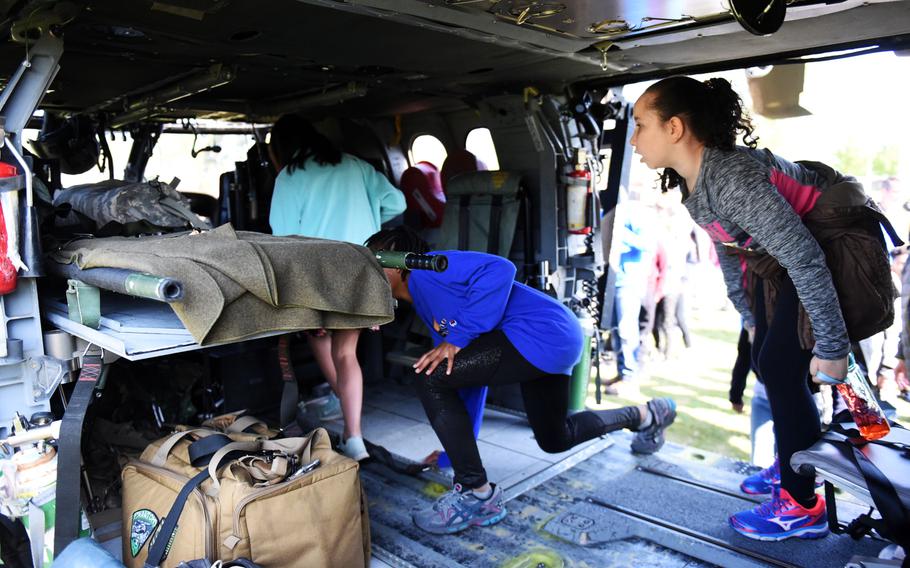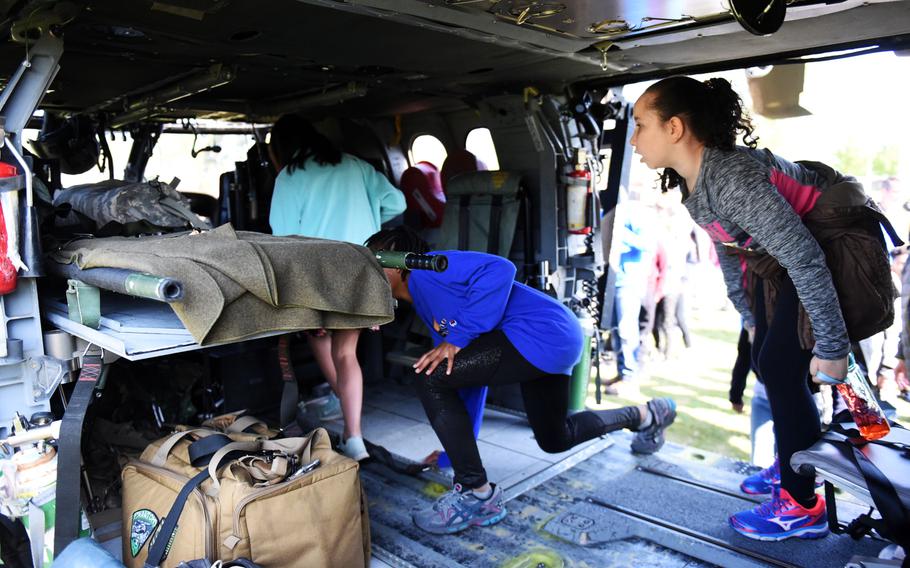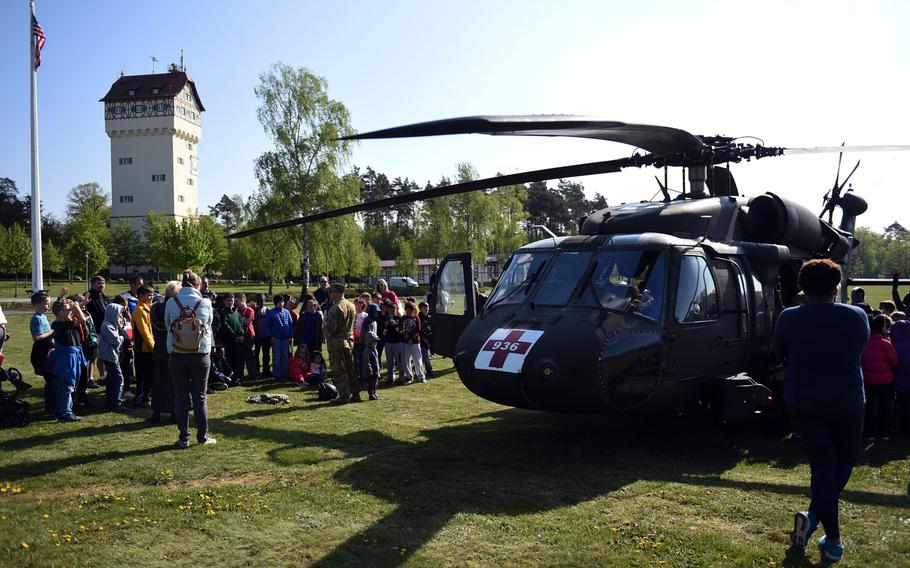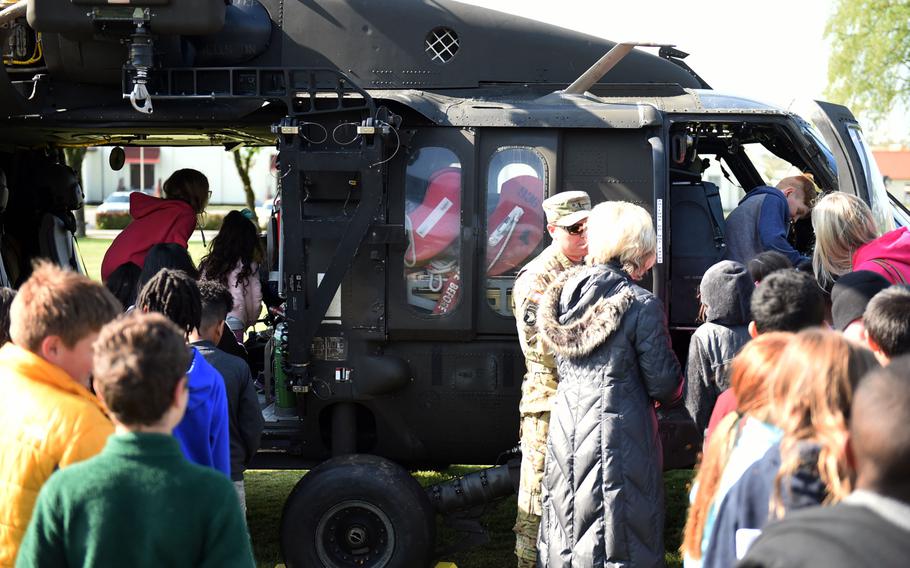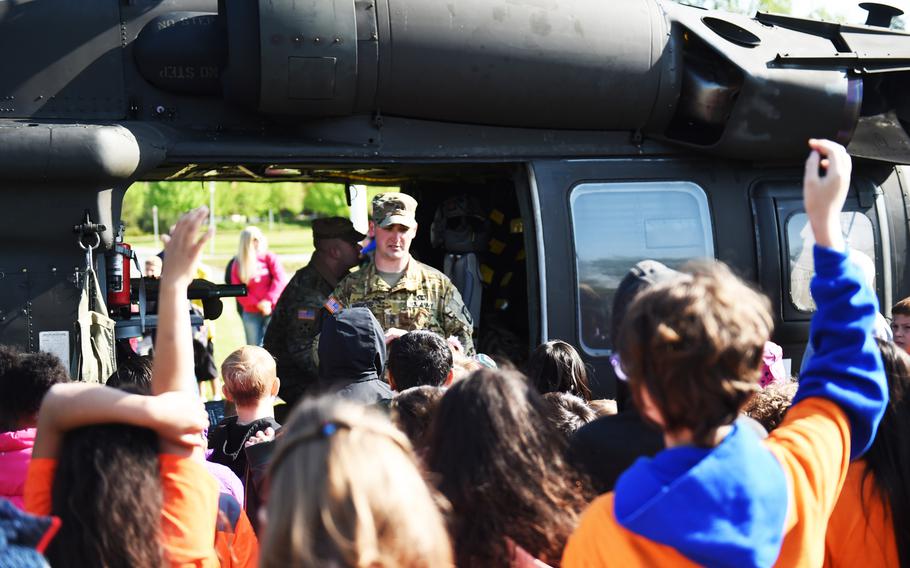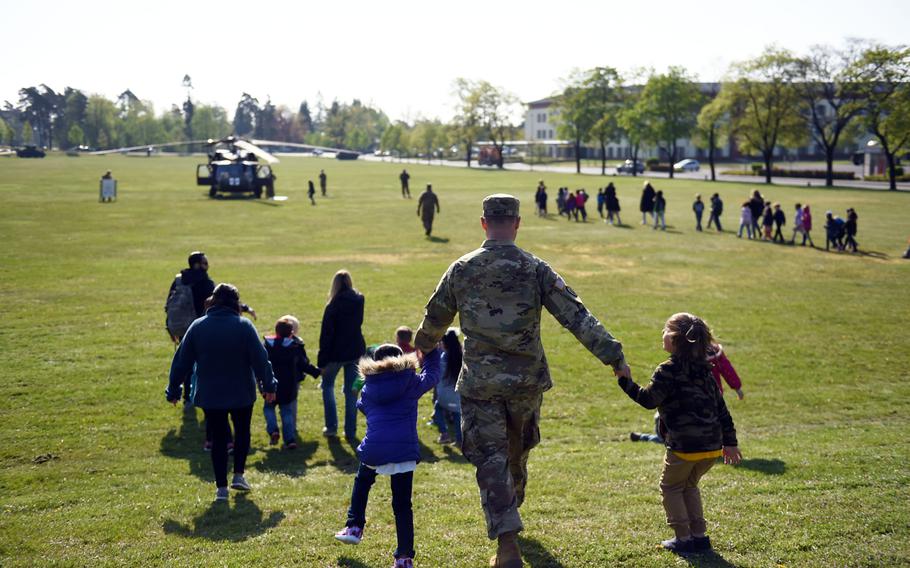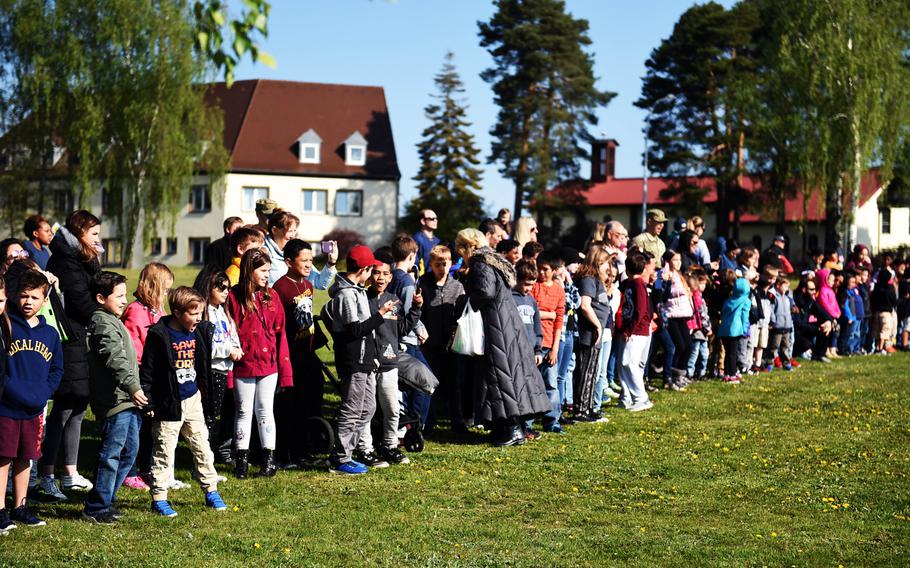 GRAFENWOEHR, Germany — Students at the Grafenwoehr Elementary School were treated to a fun demonstration of physics on Tuesday, when an Army helicopter landed on the parade grounds for them to explore and ask questions.
The UH-60 Black Hawk medical helicopter gave the kids an opportunity to learn about what makes a helicopter take off and how physics relates to flying a Black Hawk.
The students, mostly from 4th and 5th grade who are going through a Science Technology Engineering and Math project, got to climb inside the chopper and see what some of their parents, who are Army helicopter crewmen, do for a living.
One of the classes was the school's "Jedi Leadership Academy", a loosely "Star Wars"-themed classroom whose teacher, Bill Hunter, encouraged the students to ask the crew members about their aircraft and their jobs.
The "Jedi Academy" will be getting a further view into how the military works next month, when the class attends a military court hearing with real JAG lawyers in a trial of Luke Skywalker vs The Empire, where Skywalker is being tried for treason.
egnash.martin@stripes.com Twitter: @Marty_Stripes