Italian workers demonstrate outside Aviano. They say a strike is possible
by
Kent Harris
March 30, 2019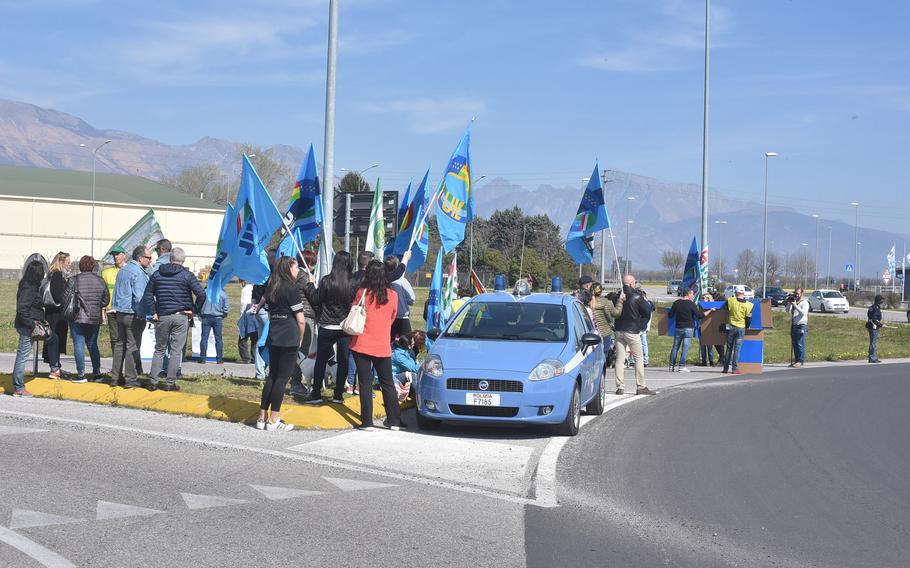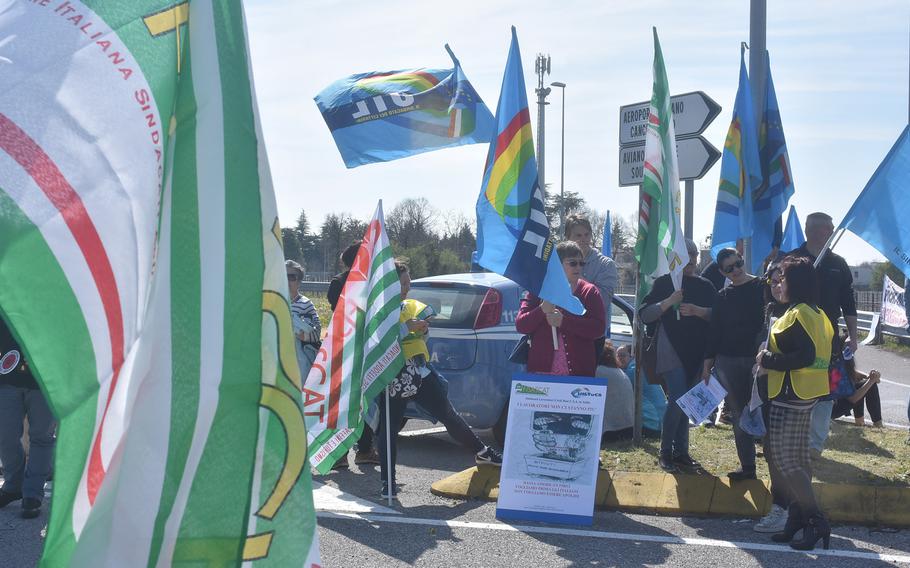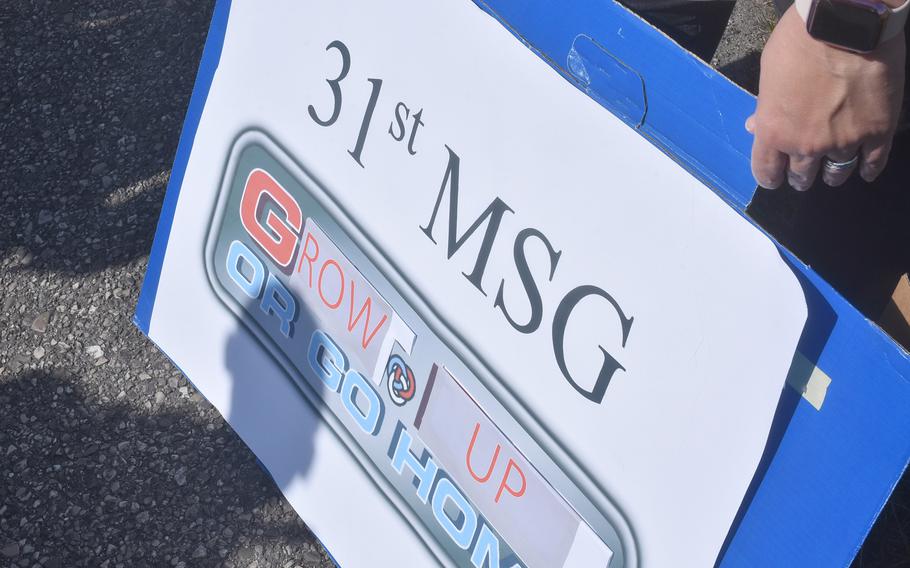 AVIANO AIR BASE, Italy – Dozens of Italian workers demonstrated near Aviano's main gate Saturday, calling on the U.S. Air Force to honor long-standing agreements on base employment.
"Enough is enough," said Angelo Zaccaria, the steward of the Unione Italiana Lavoratori Turismo Commercio Servici (UILTuCS) for Italians employed by the U.S. Air Force in Italy.
Zaccaria and Eugenio Sabelli, his counterpart with the Confederazione Italiana Sindacati Lavorati (CISL), said workers have several issues with the base. Among their issues:
American civilians holding jobs on base they shouldn't have under decades-old basing agreements between the U.S. and Italy The base changing days and hours worked for Italian employees without negotiating Using contractors for jobs that Italian workers on base have traditionally done or could do instead Hiring more than a dozen Italians for temporary positions instead of permanent jobs. The unions believe the base plans to turn these jobs over to contractors soon.The two unions represent the majority of the 716 Italian civilians employed on base. Union members are set to meet Thursday to discuss the situation. Options on the table include going on strike, Zaccaria and Sabelli said. Several employees demonstrating on Saturday at the traffic circle leading to the main gate would normally be working, they said.
"We had a good relationship with this command in the past," Zaccaria said. "Now, it's something different."
It's not clear whether any work action at Aviano would have an impact on other U.S. bases in Italy. Zaccaria said he knows workers in Naples and Vicenza have issues with the local commands. Historically, union members at bases around Italy have shown varying degrees of solidarity with their counterparts during work actions.
"The 31st Mission Support Group is working diligently with our Union Representatives," Capt Sarah Babcock, chief of public affairs for the 31st Fighter Wing, wrote in an email Saturday. "We are in compliance with our SOFA and labor agreements and we look forward to working with our union representatives on behalf of all our local national employees. We have an outstanding Italian work force who play an essential role in mission success. Taking care of all our personnel is important to us as we balance this with the needs of the mission."
The demonstrators are unlikely to receive much sympathy from the American population on base. The Air Force has long said that Aviano is one of its most popular assignments. But the one drawback for families is the lack of jobs available for spouses. There are fewer opportunities than at bases in other countries such as Germany, particularly at the Army and Air Force Exchange Service and Defense Commissary Agency. One exception has been in largely short-term jobs in programs run by the 31st Mission Support Group. Many of those are ones that the Italian unions believe should be filled by Italians.