Italian police visit US bases to enforce coronavirus 'social distance' rule
---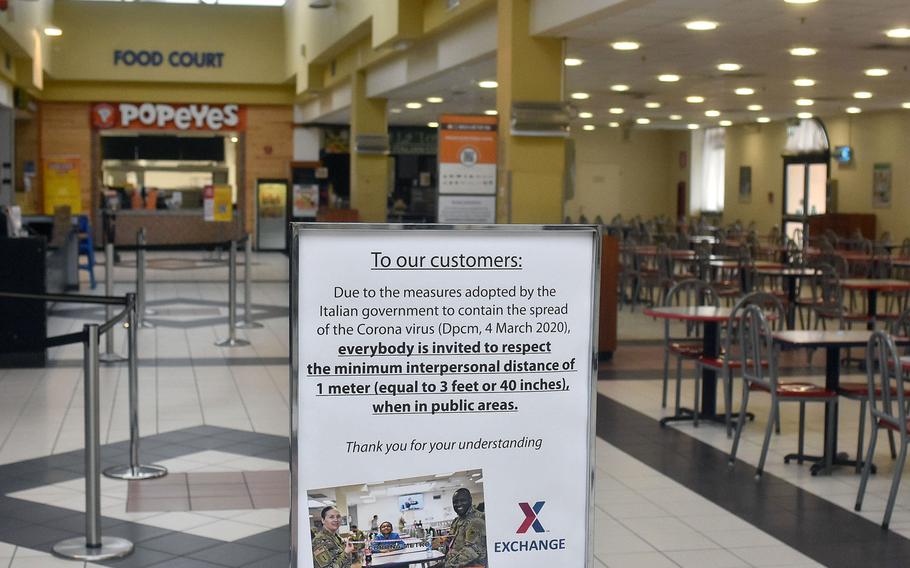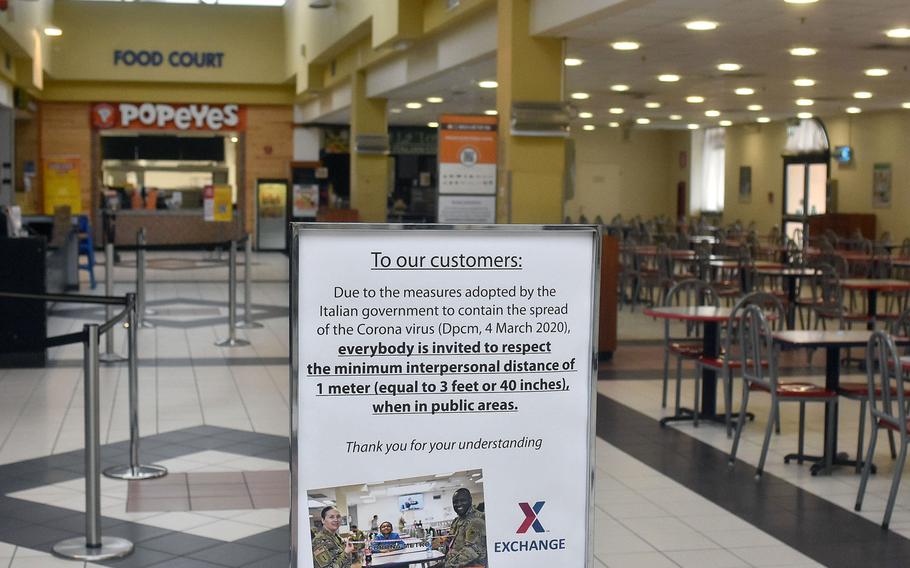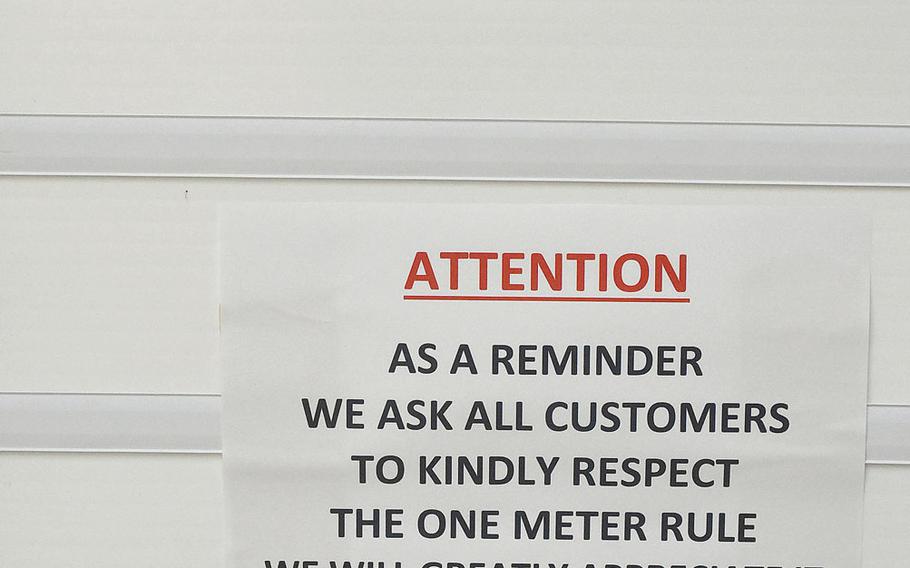 Read more Stars and Stripes coronavirus coverage.AVIANO AIR BASE, Italy — Carabinieri officers visited commissaries at Aviano and Vicenza this week to enforce a 1-meter "social distance" mandate between shoppers, which Italy has put in place to try to control the rapidly spreading coronavirus.
The unusual visit came hours after Italian Prime Minister Giuseppe Conte ordered bars, restaurants, beauty salons and most shops around the country to close as coronavirus deaths in Italy continued to rise. Base officials said the visit was a reminder that Americans are expected to follow Italian guidelines to stem the spread of the virus, on base and off,
The number of people in Italy who have tested positive for the virus, which can cause severe respiratory disease, jumped from more than 15,000 Thursday to 17,660 on Friday, data collected by the Italian health ministry show. Of those, 1,266 have died and 1,328 were in intensive care.
Only supermarkets, pharmacies, banks and post offices were exempted from the tougher restrictions, but they had to ensure that customers kept a safe distance away from each other to prevent the virus spreading further than it already had in Italy, which has the worst coronavirus outbreak outside of China.
Under the new rules, anyone who needs to leave their property — to go to work or just to walk the dog — must obtain and carry an official authorization form.
At Vicenza, the carabinieri officers visited the exchange and the post office, as well as the commissary.
Red tape has been placed on the floor at 1-meter intervals by cash registers in the Aviano exchange and gray tape in the post office to give customers a visual reminder of the distance they're supposed to leave between themselves and the next person in line.
Facilities that fail to follow the Italian regulations may be closed, Lt. Col. Matthew Lund, Aviano's base staff judge advocate, warned at a town hall meeting after the unannounced visit Thursday.
"So I want to stress that," he said. "One-meter social distance."
Although most Italian retail outlets will be closed under the latest decree, Aviano's exchange will be allowed to remain open because it sells pharmaceutical items, technology that could be used to aid work from home, and car care products. It was unclear if exchanges at other bases had been granted similar exemptions.
Fifteen people were in quarantine and 44 people in home isolation at Aviano as of Friday after being in contact with others who might have the disease, said Lt. Col. Mark Dudley, commander of the 31st Aerospace Medicine Squadron. No base personnel have tested positive, he said.
Just 15 people within the Vicenza military community have been tested for the virus, Lt. Col. Joe Matthews said Friday at U.S. Army Garrison Italy's latest virtual town hall. No one there has tested positive either.
Only one U.S. service member in Europe, a sailor in Naples, has tested positive for the virus. He is staying at his home near the city's airport. An American civilian employee at Landstuhl Regional Medical Center in Germany tested positive for the virus on Thursday, becoming the second confirmed coronavirus case among the Defense Department community in Europe.
Nancy Montgomery contributed to this story from Vicenza.
---
---
---
---