GALLERY
Italian kids take tour of Aviano Air Base
by
Jason Duhr
July 10, 2015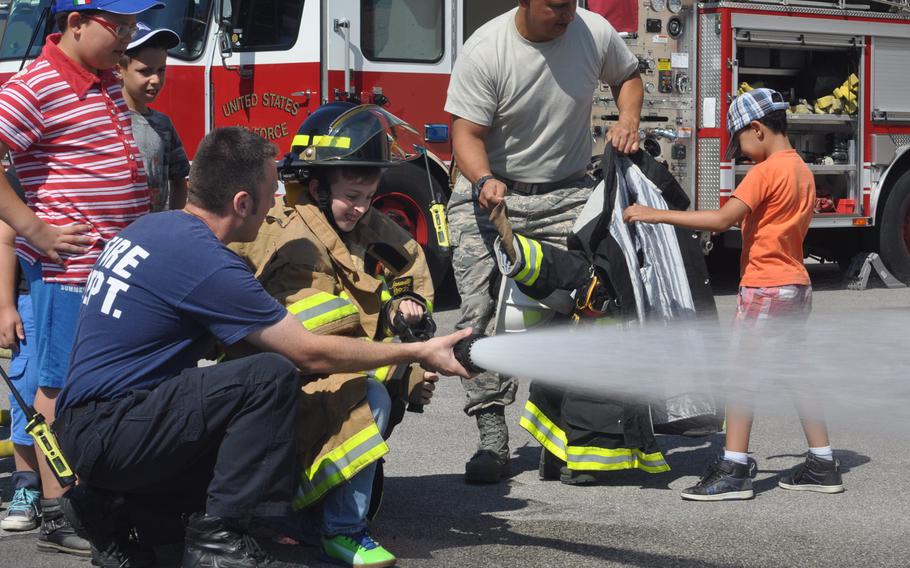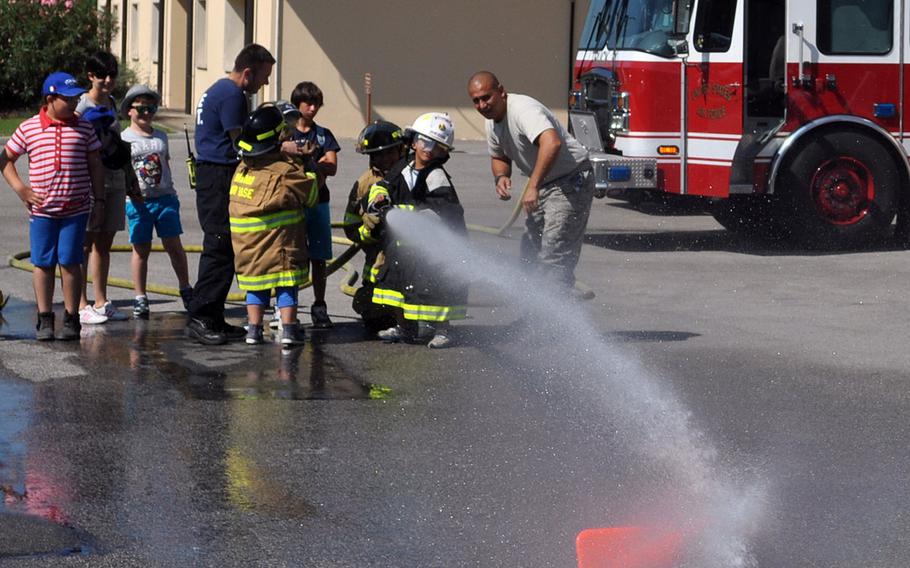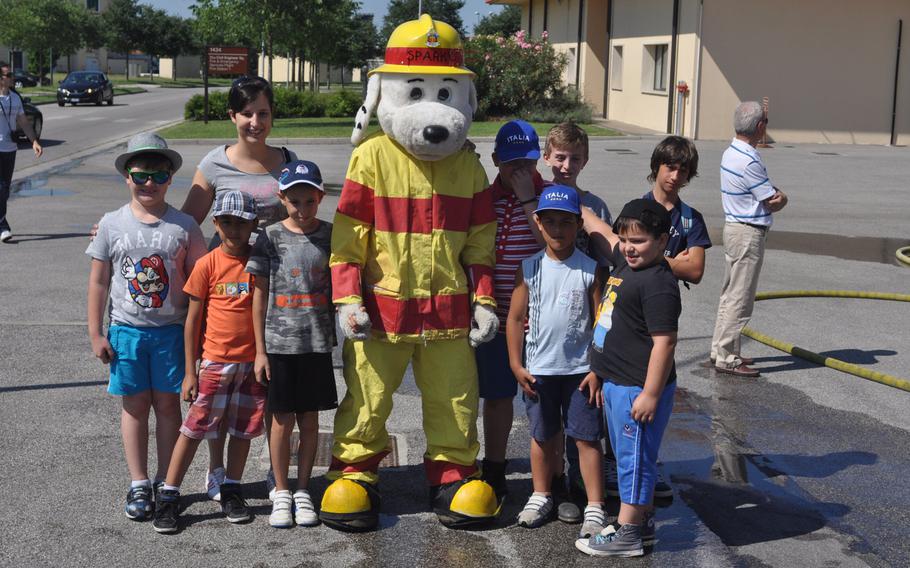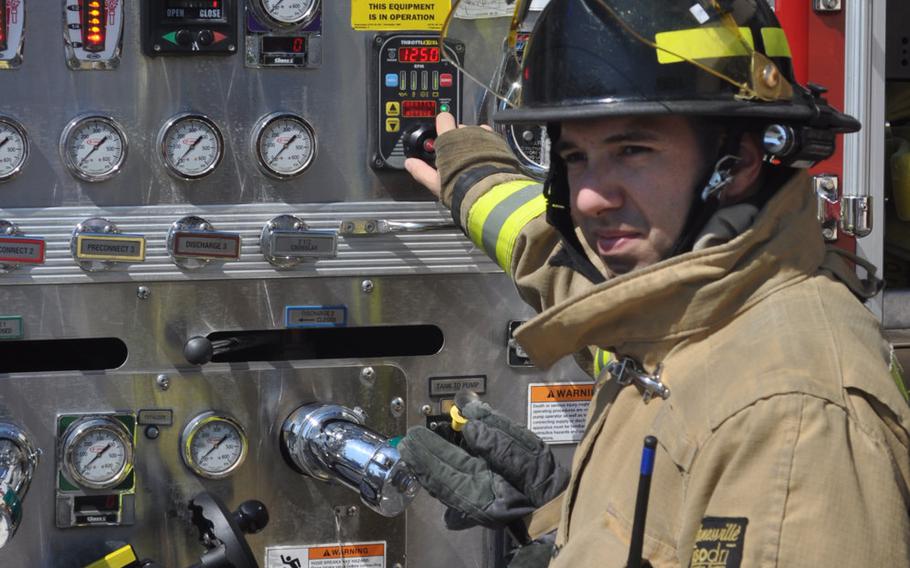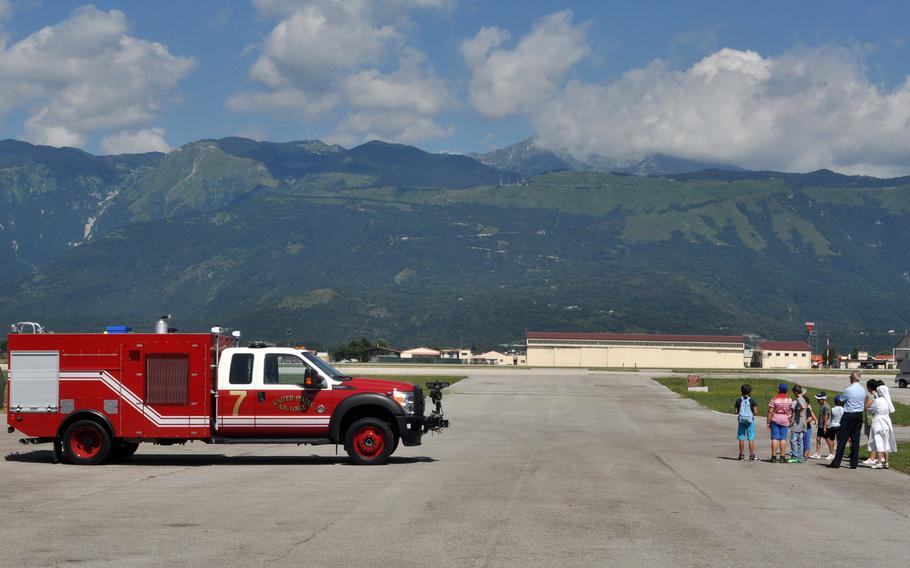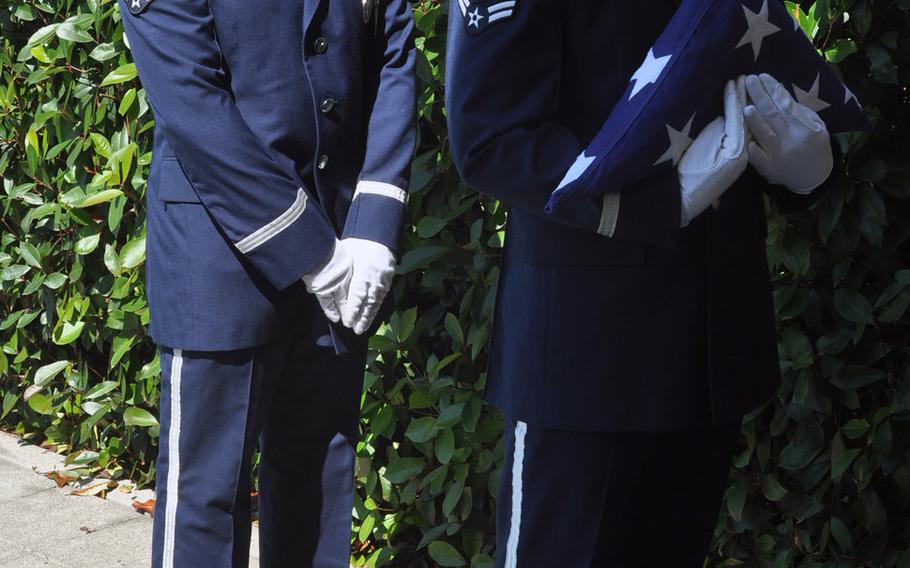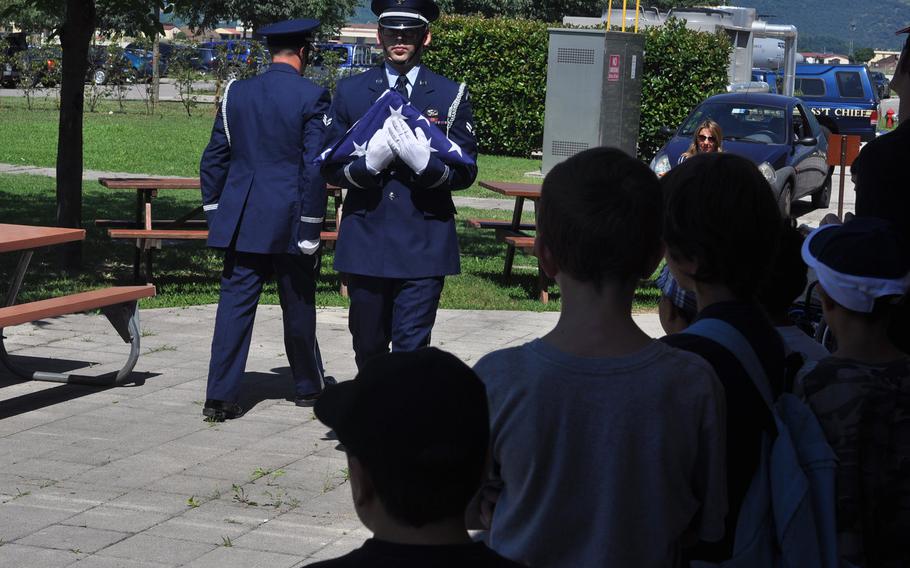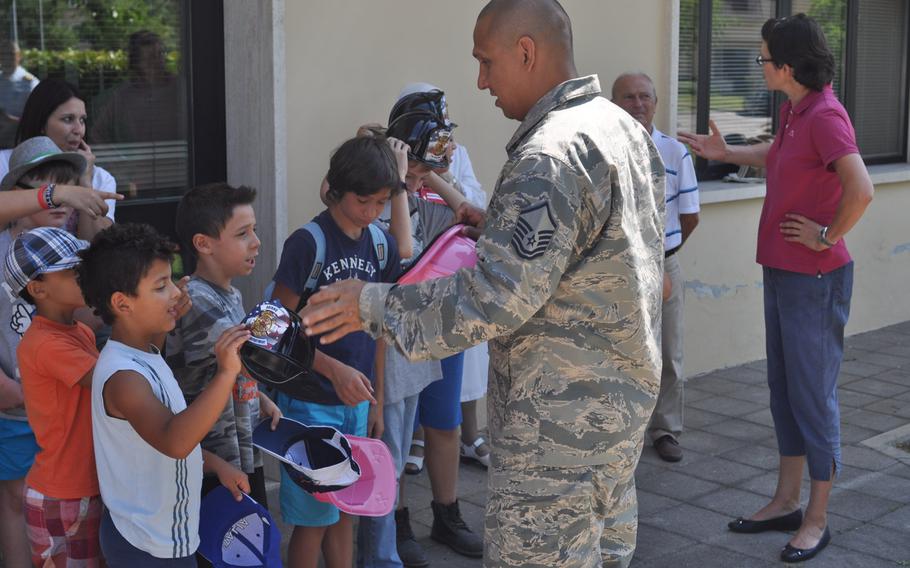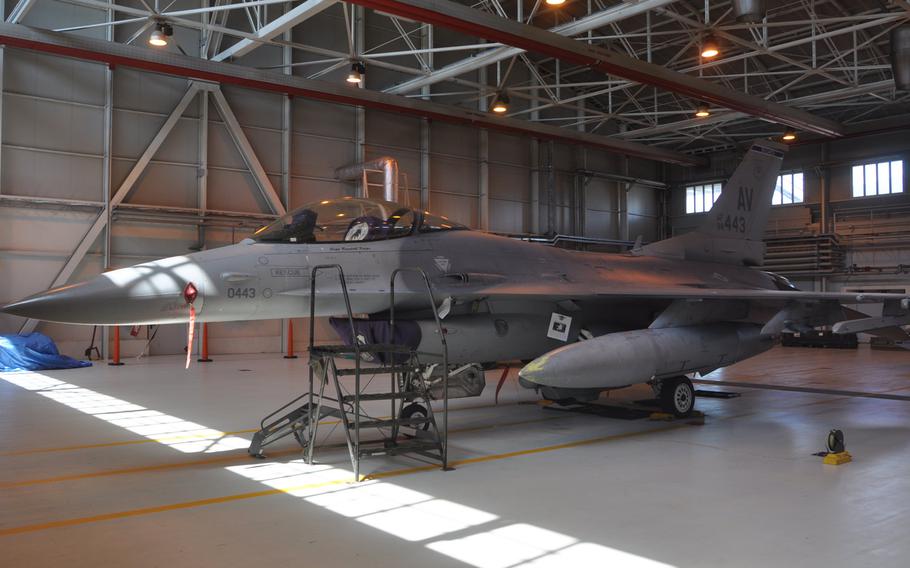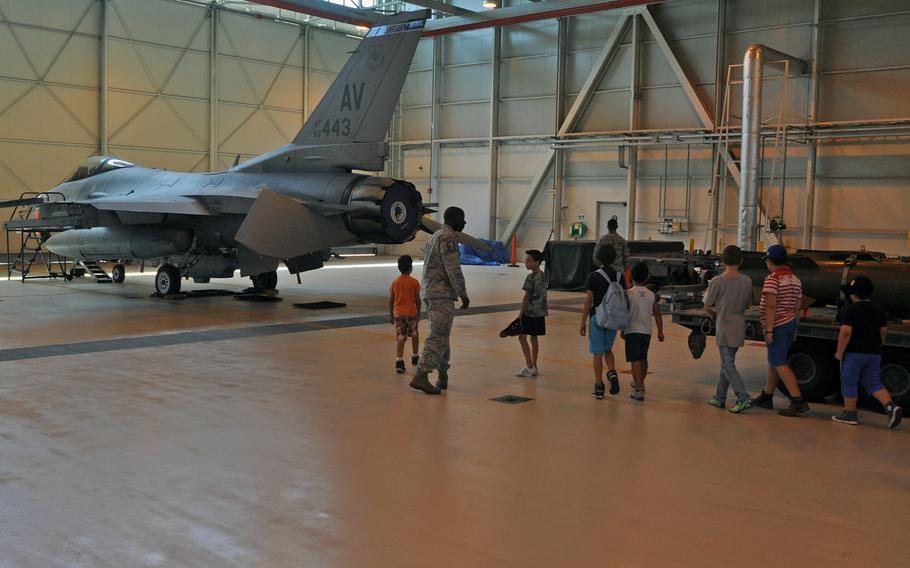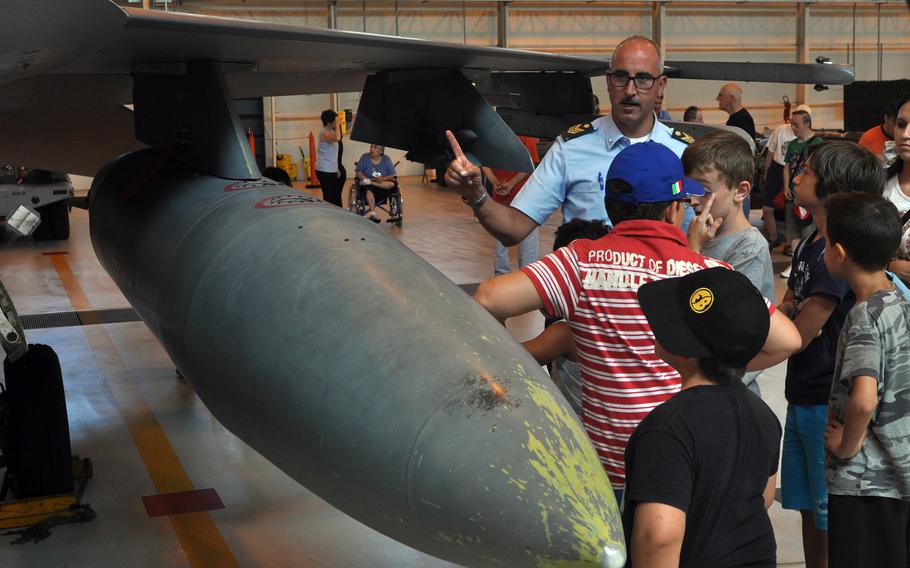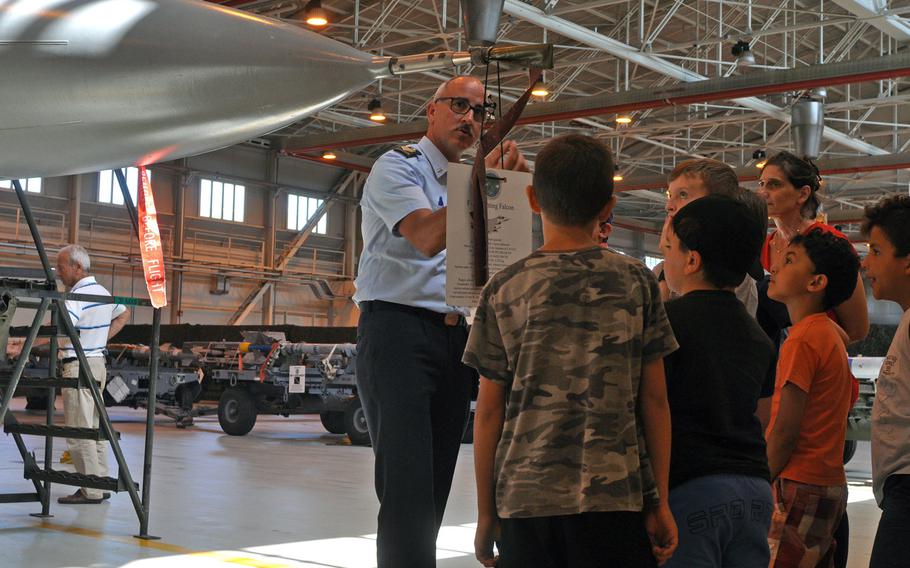 AVIANO AIR BASE, Italy — A group of about 60 Italian visitors arrived at Aviano Air Base on Friday for an up-close and personal tour of what some of the 31st Fighter Wing's members do.
The visitors were from Arcobaleno, a foster and day care center in Porcia, and residents of Le Betulle, a center for the disabled in Pordenone.
The visit was sponsored by the Italian air force at Aviano.
"For this kind of stuff — all day — we'll spin up and actually present them with an opportunity to see what we do," said Master Sgt. Angus Adolpho, the assistant chief of Aviano's fire department.
The firefighters showed off Sparky and gave the visitors the chance spray water from a fire hose.
"Just the ability to share what we do as a profession with anybody, whether they're in the military or civilians alike," is gratifying, Adolpho said.
The visitors also saw an F-16 Fighting Falcon belonging to the 510th Fighter Squadron and witnessed a demonstration by the Wing's Honor Guard of how to properly fold the American flag.