Iraqi woman's father testifies at Johnson's trial
---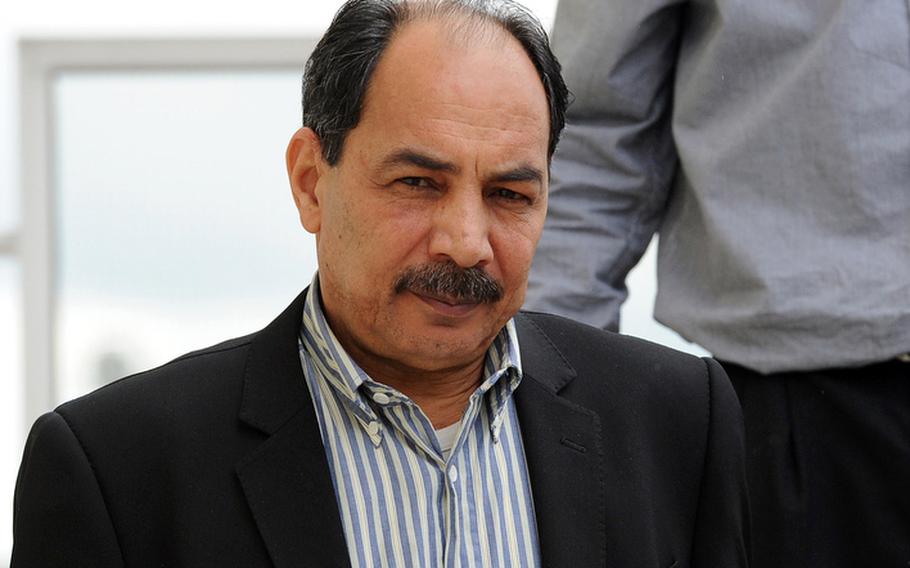 KAISERSLAUTERN, Germany — The father of the Iraqi woman with whom Col. James Johnson III had an affair gave conflicting testimony Tuesday, saying the former commander of the 173rd Airborne Brigade Combat Team was the "best American" he'd ever met, but adding that his daughter disgraced him by having the affair.
Alladin Al-Atar told the court the colonel — his one-time friend and alleged benefactor — was "the best American I've met in my life."
When pressed by prosecutors to say whether he had a close relationship with Johnson, the answer was unclear. Yet it still illuminated the turmoil that Johnson's relationship with the Iraqi man's daughter has created.
"The last thing – my daughter was married to Colonel Johnson, and I'm disgraced," Alladin Al-Atar said through a translator. "And I have no relationship with her, who I kicked out of my house forever."
Johnson, former commander of the 173rd Airborne Brigade Combat Team, was convicted on Monday at court-martial in Kaiserslautern of fraud, bigamy, adultery, wrongful cohabitation and violating regulations or orders when he pleaded guilty to 15 specifications or counts. Ten other charges were dismissed, including one for forgery.
That left two remaining charges of conduct unbecoming an officer and a gentleman for the court-martial panel to decide, before the sentencing phase of the trial begins later this week. Johnson was dismissed from command in March 2011.
Al-Atar, who met Johnson in Kirkuk, Iraq, in 2005 while Johnson was deployed as a battalion commander, was called to testify about a contract for the U.S. Army to put windmills in Afghanistan. The windmills, made and marketed by a Dutch company, were supposed to turn humidity in the air into potable water, which could be bottled and used by U.S. soldiers and Afghans, according to testimony.
Prosecutors say Johnson pushed for the Army to let the contracts, potentially worth several million dollars, to financially benefit Al-Atar, who was to get a percentage as a finder's fee. Although the contracts were never let — the Army decided it was far from clear whether the windmills would work — Johnson's efforts in the matter were "conduct unbecoming an officer and a gentleman," prosecutors say.
The other charge accuses Johnson, 48, an honor graduate of the U.S. Military Academy at West Point and the son of a retired lieutenant general, of giving Al-Atar a government cell phone that allegedly had more than $80,000 in charges racked up on it.
Johnson's defense contends that the colonel pushed for the contracts because the water would "save American (soldiers') lives" and that he did not know Al-Atar would get a fee. The defense also says that the cell phone was used legitimately because Al-Atar was Johnson's cultural adviser during the 173rd's 2009 Afghanistan deployment.
Johnson pleaded guilty to fraud charges in connection with Al-Atar's cultural adviser job that paid the Iraqi some $70,000 because "the deliverables were not produced or received as required by the contract," according to the charges.
Al-Atar, who does not speak Pashto or Dari, has never visited Afghanistan, he said Tuesday in court. He said that he never told Johnson he'd get a fee for the windmills contract and said he did not think Johnson could help him get the contract, despite emails in which the two men discussed it. But that testimony appeared to contradict several things he had previously said in a deposition, including that he'd told Johnson he was to get a finder's fee for the windmill-water bottling contract. "I was under pressure," Al-Atar explained when asked why his testimony was different. "You should understand. My mother was on her deathbed."
The windmill project made its way to Col. Curtis Johnson, who commanded the 173rd's brigade support battalion during the deployment, less than two months before the brigade was to leave Afghanistan, he told the court in testimony Tuesday. He said at least five officers had worked on the contract, that one major spent more than a week exclusively on it, and that when it didn't happen, (James) Johnson had downgraded the major's performance rating, saying the major was "in the nexus of failure."
Curtis Johnson said the brigade commander had made it very clear he wanted the contract to go through, that it was a priority.
"He was very emotional, very directive," Curtis Johnson said of his commander. "It was the most excited I've ever seen him and the most upset he ever was with me in three years, and we'd been through a lot."
The battalion commander said there'd been more pressing missions in his opinion, such as preparing the brigade for re-deployment and transitioning with the unit succeeding it.
But wouldn't the project have been a benefit to the next unit, asked defense attorney Lt. Col. Charles Kuhfahl.
"No," Curtis Johnson replied. "We did not have the time to do a proper analysis. There was no wind analysis. … It may have been a hindrance."
Tuesday's testimony also included an Arabic-English translator, an Army sergeant, reading text messages James Johnson sent to Haveen Al-Atar, whom he married by proxy in November, even though the divorce from his wife of more than 20 years, Kris Johnson, was not final.
"Hayati," he called the Iraqi woman, Arabic for "My soul, my life," according to the translator. "I love you a lot. I love you to death. I love you so much," the translator said again and again, for 10 minutes, as she was asked by prosecutors to read the messages, written in a mix of Arabic and English.
---
---
---
---