In show of force, B-52 bombers maneuver near European, African hotspots
by
John Vandiver
September 9, 2020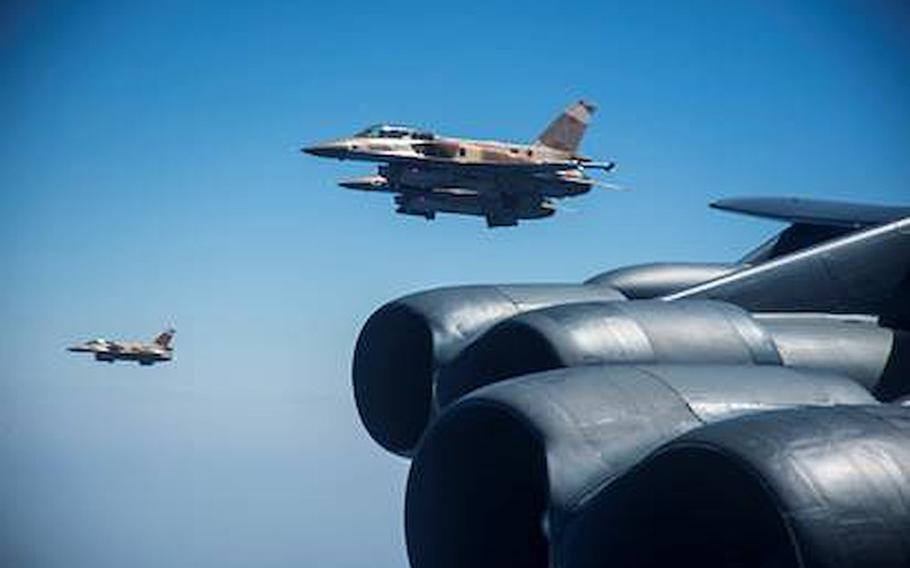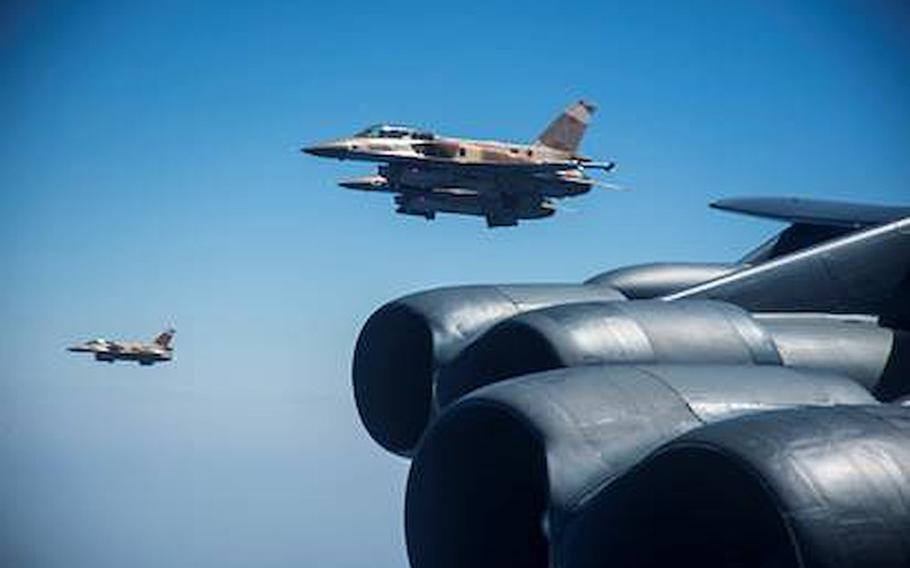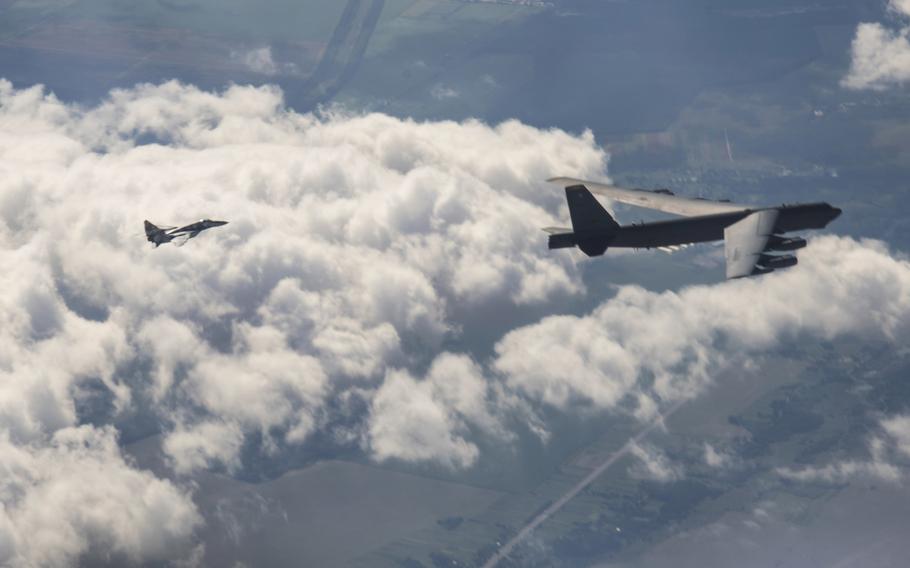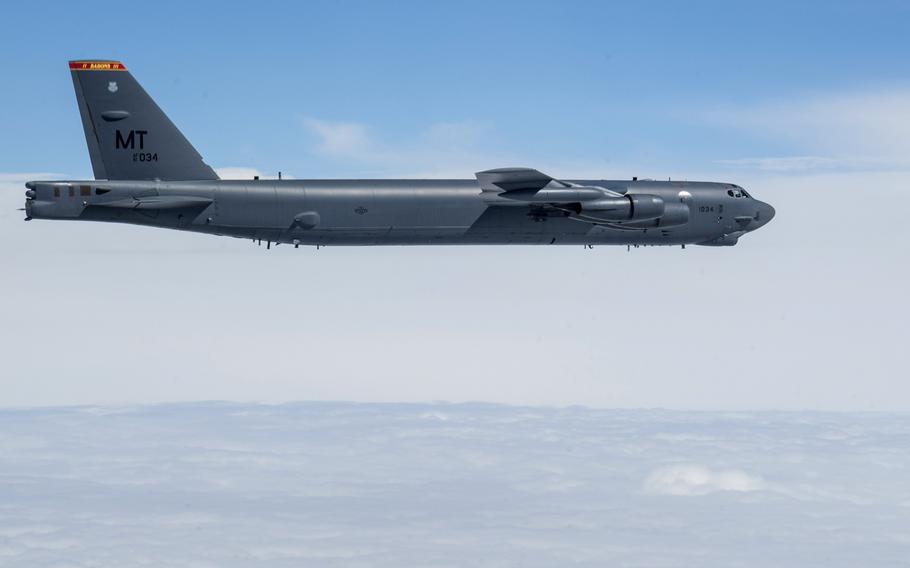 B-52 strategic bombers have in recent days flown near Ukraine and Libya, both places where Russian forces and mercenaries are a concern for the United States.
Two long-range, eight-engine bombers headed from Britain to North Africa Tuesday to train with warplanes from Tunisia, which borders war-torn Libya, U.S. Africa Command said. A day earlier, B-52s from the same bomber task force joined Moroccan F-16 fighter-bombers in an exercise to intercept the USS Roosevelt, which was simulating a hostile vessel in the southern Mediterranean Sea.
The North Africa missions came after warnings from AFRICOM that Russia is trying to gain a foothold in Libya. In July, AFRICOM said it had "verified photographic evidence" showing mercenaries connected to the Russian state-sponsored Wagner Group placing booby traps and mines in the outskirts of Tripoli and other areas, including the city of Sirte, which lies 285 miles east of the capital on the Mediterranean coast.
Russia had also sent at least 14 MiG-29 fighter planes to Libya via Syria, where they were painted to camouflage their Russian origin, AFRICOM said.
"Conducting these missions alongside our African partners shows the strategic reach of our joint force and our collective commitment to preventing malign influence in Africa," Maj. Gen. Joel Tyler, AFRICOM's director of operations, said in a statement. "The security and stability of the African continent remains a vital U.S. interest."
Meanwhile, three B-52s escorted by Ukrainian fighter planes on Friday flew into Ukrainian airspace, in the vicinity of Russian-occupied Crimea, according to commercial radar trackers that highlighted the bomber's flight path.
"The mission provided partners valuable midair training," U.S. European Command said in a statement after the Ukraine flights.
It also showcased how B-52 units "enable collective defense capabilities and provide the U.S., NATO Allies and partners strategic and operational breadth to deter Russia and assure Allies and partners," EUCOM said.
Since the bomber task force launched rotations in Europe two years ago, more than 200 related missions have been carried out, EUCOM said. A unique aspect of the current rotation, which started in late August, was the Allied Sky exercise — a single-day mission that sent six B-52s across Europe along with about 80 fighter jets from allied states as escorts.
The aim was to highlight NATO solidarity and combat readiness, U.S. Air Forces in Europe and Africa said in a statement Wednesday.
The flights over Africa and Europe have provoked an angry response from Russia, which has repeatedly scrambled its own fighters to intercept the allied flights in international airspace.
Last week, Danish authorities accused Russia of violating its airspace when a Russian fighter followed a B-52 bomber over the Baltic Sea.
Russia's defense ministry on Saturday complained about a spike in allied air missions near its borders, telling state media that NATO's surveillance flights have increased by more than 30% since 2019.
vandiver.john@stripes.com Twitter: @john_vandiver