Here's what US service members in Britain need to know about Brexit
by
Christopher Dennis
December 13, 2019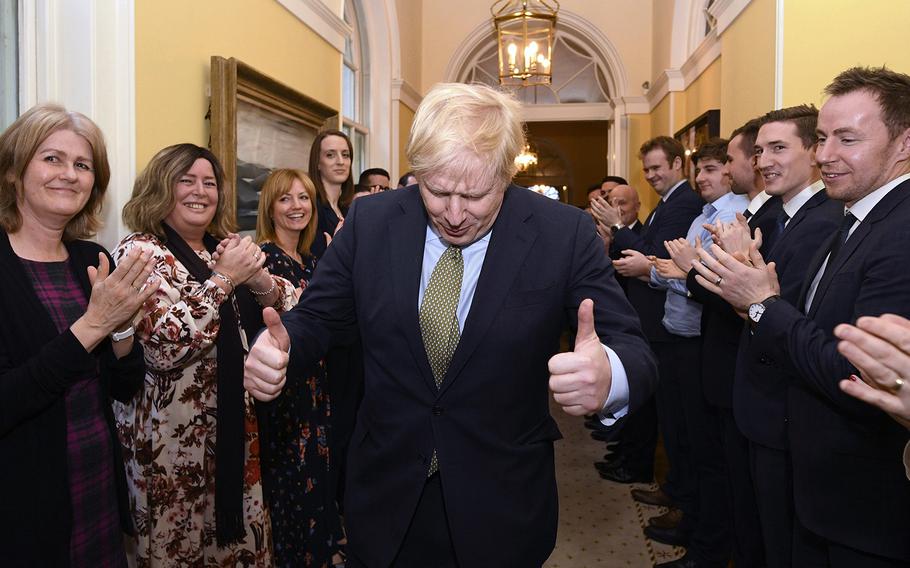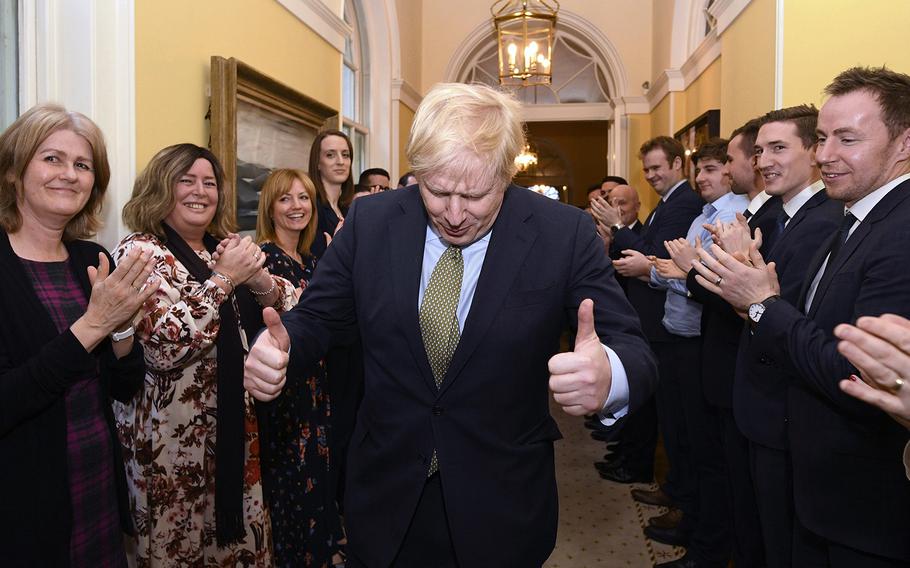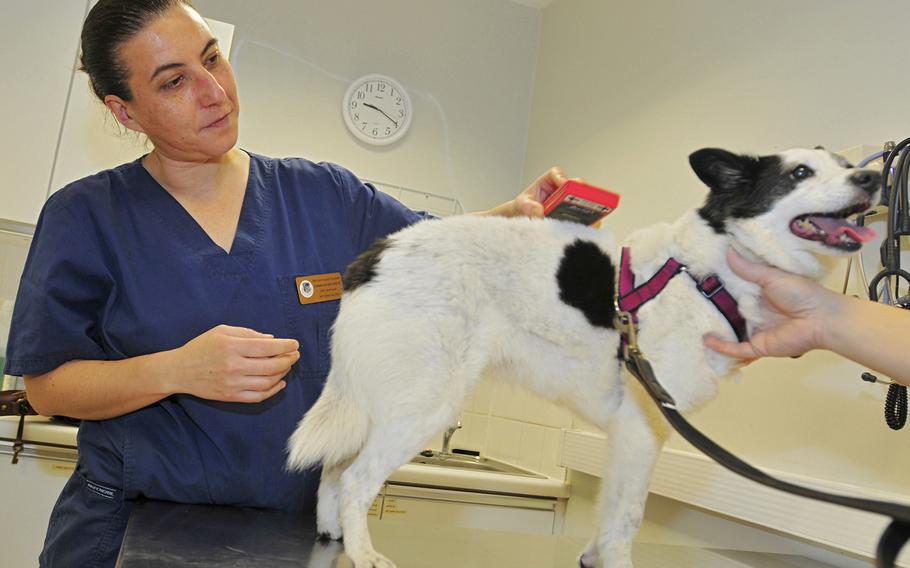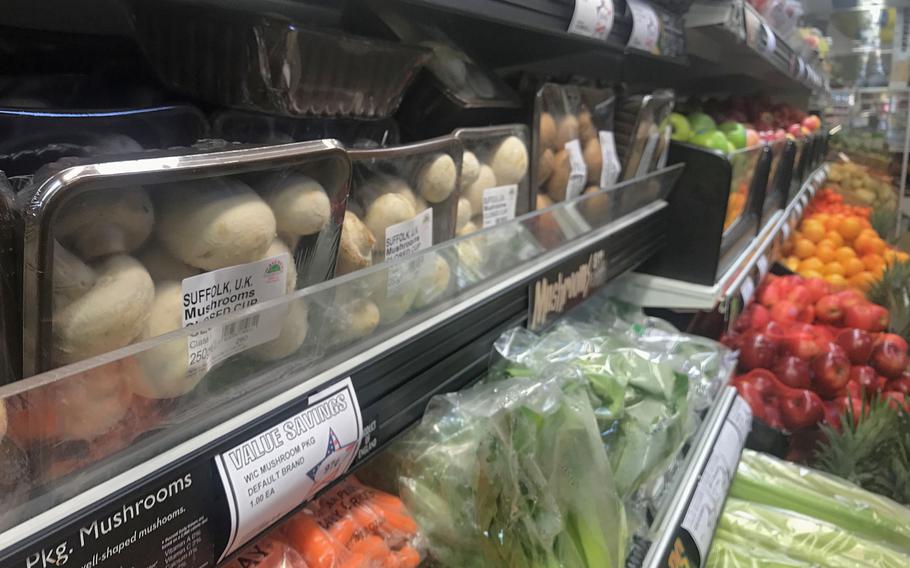 RAF MILDENHALL, England — The Conservative win in Thursday's elections all but assured that the United Kingdom will exit the European Union, a move that will have myriad effects on the thousands of U.S. servicemembers and others stationed at military bases in Britain.
Many of the effects depend on whether Britain and the EU strike a deal, and to what extent an agreement keeps trade and movement flowing. A "no-deal" Brexit would create greater uncertainty.
Everything from the food Americans eat to their utility bills and the price of medicines off-base is likely to be affected by Brexit, whatever form it ends up taking, experts say.
Food supplies With about 30% of all food in the U.K. imported from the EU, fresh food prices could rise post-Brexit if tariffs are charged and the value of the British pound falls. Suppliy chains also could slow as each side determines controls at ports of entry.
The British pound's value rose following the Conservative victory, with investors viewing the win as a sign that the country was headed toward a clearer path. But the pound is expected to fall against the euro and dollar in the event of a no-deal Brexit, and may fall even with a deal.
Only around 10% of the fresh produce bought and consumed at bases housing the U.S. military comes from the EU. If fresh food costs rise, the impact on what U.S. consumers pay on base is likely to be minimal, said Defense Commissary Agency spokesman Richard Brink.
Health and medicine The 48th Medical Group, which serves more than 35,000 American service members and their families throughout Britain and Norway, gets some medicines from U.K. providers, 48th Fighter Wing spokeswoman Capt. Miranda Simmons said in an email.
But a secure supply and vendor chain has been established "that will ensure no breaks in supply," said Col. Thomas Stamp, 48th Medical Group commander.
The Army and Air Force Exchange Service also "anticipates no changes to product assortment and expects no disruption to its supply chain" of over-the-counter medication, AAFES spokeswoman Julie Mitchell said in an email.
Prices of medications purchased off base will depend on the drug manufacturers, said John Smith, chief executive for PAGB, a trade group representing over-the-counter drug producers.
"At this stage we don't know whether a no-deal exit from the EU would impact the prices of OTC products. This would be a company by company decision," Smith said in an email.
Currency fluctuations The pound rose more than 2.5% against the dollar after the election handed the Conservatives a solid majority in parliament.
"We do see the potential for further gains to be made over the coming hours and days as global financial markets cheered the prospect of political stability returning to the U.K.," said the Pound Live, an independent website.
A strong pound means American purchasing power off base would be reduced, but could also mean an increase in military cost-of-living adjustments.
When Brexit happens, which is still unclear, the impact on the exchange rate may be very different.
"Following Brexit, we can expect a drop in the value of the pound as a result of the lower confidence of foreign investors for the economic prospects of the U.K.," said Riccardo Crescenzi, a professor of economic geography at the London School of Economics.
Housing costs What service members pay for their rent is unlikely to be affected because it is "based on a signed lease agreement not to exceed the rental allowance," Simmons said.
But service members may see higher energy bills.
"The decoupling of the U.K. energy market from the EU Internal Energy Market will make trading over interconnectors less efficient, which could eventually impact prices. None of this is known for sure though," said Maria Kokkinaki, a senior spokeswoman for the Energy UK trade association.
Pet travel A no-deal Brexit will make it more difficult for service members to travel to continental Europe with pets because their EU pet passports issued in the U.K. will be invalidated, U.K. government websites say. This could lead to longer wait times to see veterinarians.
"The impact of this change would be keenly felt by pet owners if new pet transport requirements lead to a surge in demand for vets to carry out rabies vaccination and testing prior to travel," the British Veterinary Association said in an email statement.
Brexit could mean delays of up to four months for anyone hoping to travel with their pets, the U.K. government site about Brexit says.
RAF Feltwell Veterinary Treatment Facility advised personnel on social media to check the British government's "Pet travel to Europe after Brexit" webpage.
It remains unclear how pet travel rules would change under a Brexit agreement, but the U.K. will offer guidance, by phone, email and on its pet travel webpage.
dennis.christopher@stripes.com Twitter: @chrisbdennis