Headstone fixes error for MOH recipient more than 140 years after rescue
---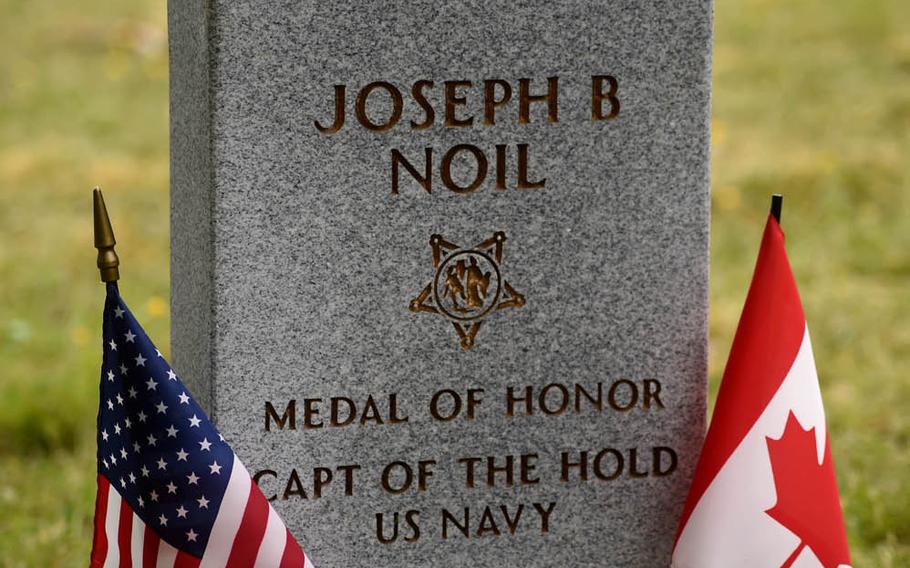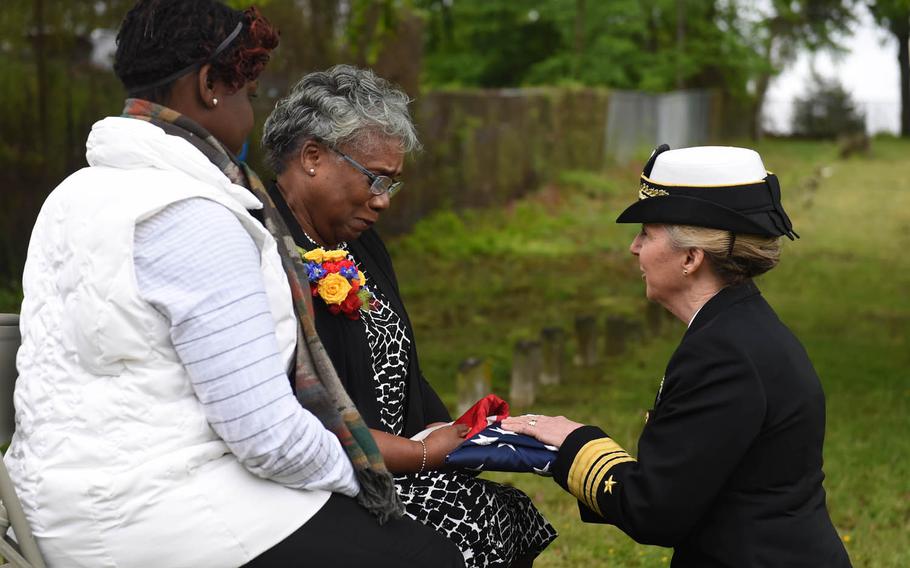 A Canadian-born sailor was remembered during a ceremony in Washington last week, more than 140 years after a heroic deed earned him America's highest military medal — a honor that was omitted on his headstone.
Medal of Honor recipient Joseph B. Noil, who moved from Nova Scotia to New York and joined the U.S. Navy during the Civil War, was honored with a new headstone Friday during a ceremony at St. Elizabeths Hospital Cemetery attended by family members, veterans and representatives from the Canadian Embassy.
Noil's original memorial also misspelled his name.
Historians from the Medal of Honor Historical Society investigated Noil's case and corrected the oversight that was "likely because of a clerical error on his death certificate," a Navy statement said.
The day after Christmas 1872, while serving aboard the USS Powhatan near Norfolk, Va., Noil jumped into the frigid Atlantic Ocean to save shipmate J.C. Walton from drowning.
After hearing the man overboard cry, Noil "ran on deck, took the end of a rope, went overboard, under the bow, and caught Mr. Walton, who was then in the water, and held him until he was hauled into the boat sent to his rescue," the ship's commander wrote in a memo published Jan. 11, 1873, in the Army and Navy Journal. "The weather was bitter cold, and had been sleeting, and it was blowing a gale from the northwest at the time. Mr. Walton, when brought on board, was almost insensible, and would have perished but for the noble conduct of Noil, as he was sinking at the time he was rescued."
Noil, who retired with a captain in hold rank in 1881 after being hospitalized with a "paralysis" diagnosis, died the following year, the statement said.
"Your shipmate is not simply someone who happens to serve with you," Vice Adm. Robin Braun, chief of Naval Reserve, said at the ceremony. "He or she is someone who you know that you can trust and count on to stand by you in good times and bad and who will forever have your back. So by … rededicating his headstone, we are not only correcting a wrong, we are highlighting and reinforcing the eternal bond which exists between shipmates past, present and those yet to come."
---
---
---
---