Grafenwöhr garrison commander Smiley temporarily suspended
by
Steven Beardsley
November 1, 2011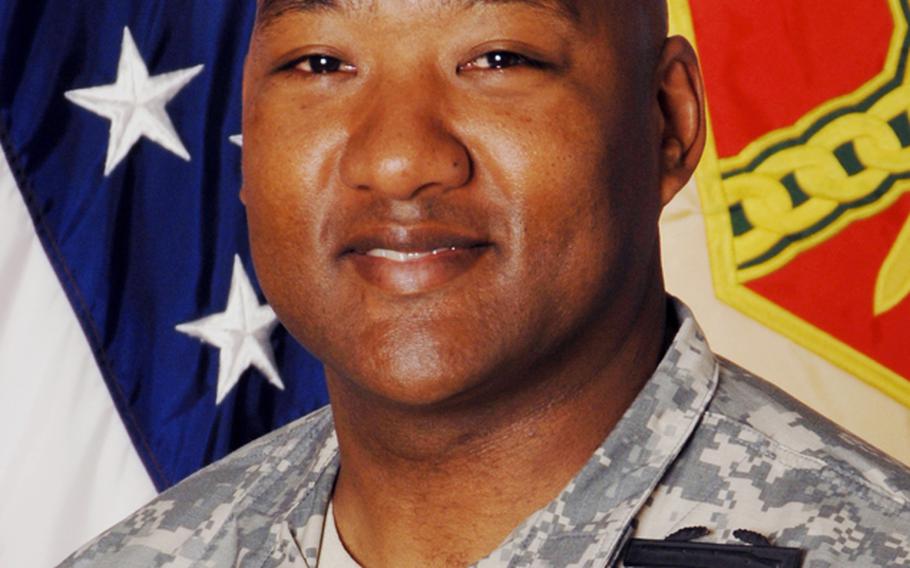 GRAFENWÖHR, Germany — The commander of the Army garrison in Grafenwöhr has been temporarily suspended from command pending the result of an unspecified investigation, according to Installation Management Command in Europe.
Col. Avanulas "Vann" R. Smiley was suspended Monday by Grafenwöhr's senior mission commander, Col. Bryan Rudacille, of the 7th U.S. Army Joint Multinational Training Command, according to an IMCOM statement released Tuesday afternoon. Deputy commander Kathy Aydt, a civilian, will assume interim command of the garrison.
The nature of the investigation, as well as the authority bringing it, were not immediately clear. Press officers for the garrison and JMTC said they were unaware of details beyond the IMCOM news release.
"Business will continue as usual, and we'll press on," said Mike Blass, a spokesman for the garrison. "Obviously, everybody is a little bit surprised when something like this happens. Now, we'll just have to wait for the investigation to find out what's going on."
Troy Darr, an IMCOM spokesman, said an investigating officer has not been appointed in the case. He said he didn't know the nature of the allegations against Smiley, but he knew IMCOM had not brought the action.
U.S. Army Garrison Grafenwöhr, which includes Rose Barracks in Vilseck and oversees garrisons in Hohenfels and Garmisch, has an estimated population of 42,000, according to the garrison.
Outgoing, with a blunt speaking style and a strong command of garrison statistics, Smiley has been a visible presence since arriving at USAG Grafenwöhr in July 2010. During a recent pair of town hall meetings at the garrison, he lectured skeptical attendees about the need for service consolidations while decrying what he called the "what-about-me" generation.
"I'd love to give you what it is you're looking for," he told one attendee. "But that's the problem — the ease of the convenience may not be there."
Before coming to the garrison, Smiley served as chief of operations of IMCOM in Washington. He has served as commander of the 1st Battalion, 23rd Infantry Regiment, 3rd Stryker Brigade Combat Team, and he has deployed to Iraq and Afghanistan. He is married and has two children.
---
---
---