'Going in and coming out clean': No coronavirus in thousands of US soldiers before or after exercise in Italy
by
Nancy Montgomery
August 26, 2020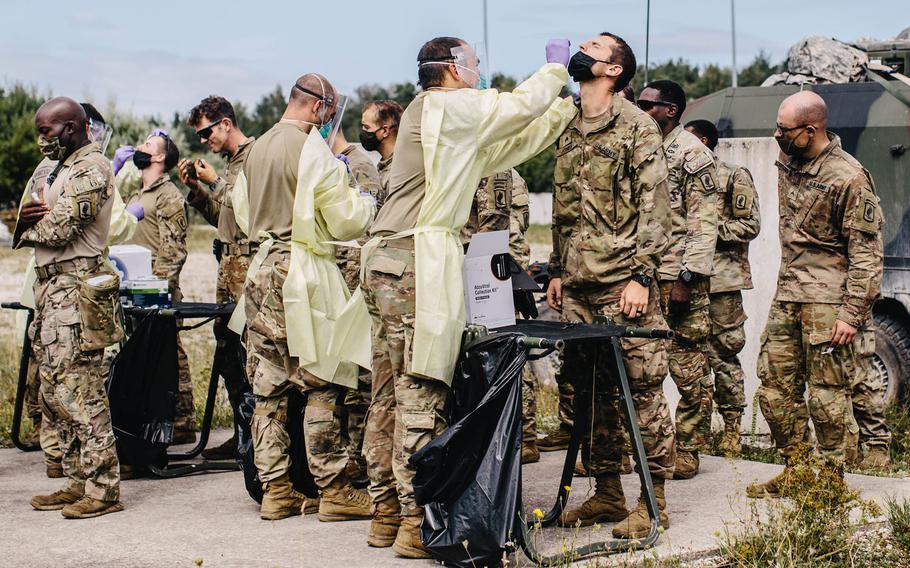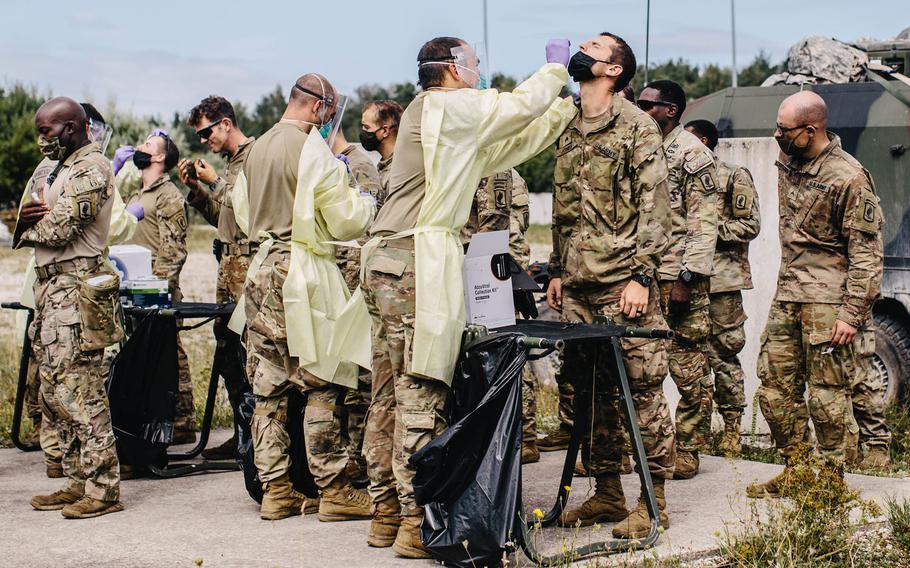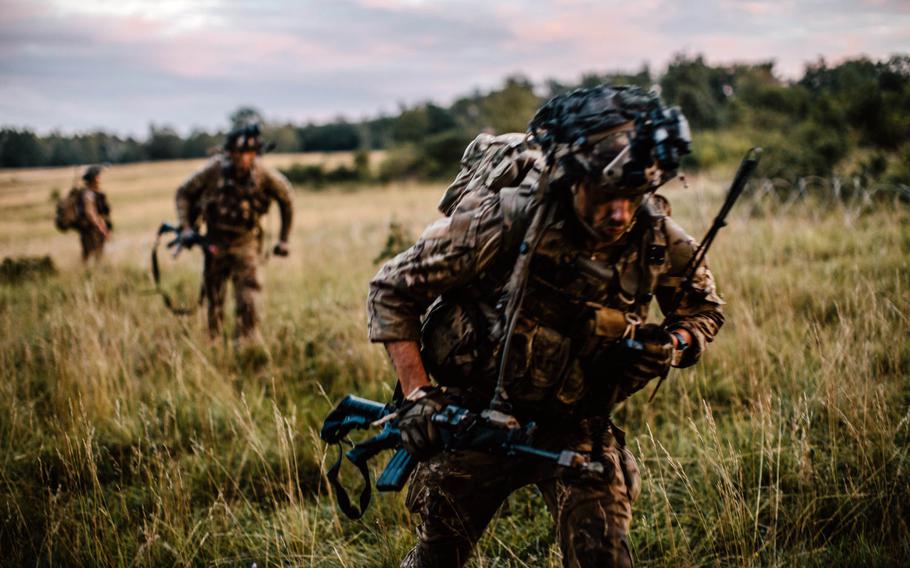 Stars and Stripes is making stories on the coronavirus pandemic available free of charge. See other free reports here. Sign up for our daily coronavirus newsletter here. Please support our journalism with a subscription.
VICENZA, Italy —Thousands of Italy-based U.S. soldiers who were tested for the coronavirus before, during and after an exercise in Germany six weeks ago came out of the drills the same way they went in — without a single case of the virus.
The 173rd Airborne Brigade command tested every paratrooper shortly before heading out to its first large-scale exercise since the pandemic began and was reasonably sure they could demonstrate that the brigade could rapidly and safely deploy.
Six weeks later, the command proved it when all 2,500 paratroopers were tested again before returning to Italy from the annual Saber Junction exercise in Hohenfels, Germany, and all the tests came back negative.
"Going into an exercise clean and coming out clean has kept the numbers to zero," said Lt. Col. Chris Forster, brigade surgeon. "It proves that the Army can continue to train and to maintain their combat readiness even in a COVID environment."
Forster said that the repeat testing, done in the field Aug. 20, was as far as he knew the first time the Army had done mass testing for the illness in a tactical environment.
"We did it much like a military mission," he said.
Teams were sent on a logistical route through the Hohenfels training area to deliver test kits by battalion, before circling back to pick them up, all within eight hours.
The specimens were then airlifted to the Army's public health command lab in Germany for processing. Results were returned in less than 48 hours, Forster said.
Eighteen soldiers were tested twice during the exercise: once when they complained of flu-like symptoms — those tests were also negative — and again as part of the surveillance testing of all the brigade soldiers.
Forster credited the outcome to the strict mitigation policies in place during the brigade's first large-scale exercise since February, when the number of coronavirus cases in Italy began to increase rapidly.
Those included social distancing — or "tactical dispersion" as the Army now calls it — creating small "bubbles" of associates, frequent hand-washing and cleaning of surfaces, and wearing face coverings. Masks and bottles of hand sanitizer have become mandatory uniform items.
Trips to the exchange store, shoppette, gym or elsewhere on the main bases were forbidden, as were trips into town.
"I really think it's our strict compliance with the protocols our commander put in place," Forster said, referring to Col. Kenneth Burgess. "His mission is to sustain deployability. I think he wants to protect the credibility of the brigade, and I think he really wanted to see his soldiers return home."
The testing took place during a pause in the exercise before troops who were segregated in bubbles joined together in larger groups. Any soldiers who tested positive would have been able to isolate for two weeks in Germany and return to Italy at around the same time as the others.
Brigade officials hope that the 100% negative results will allow the soldiers to avoid a two-week quarantine when they return to Italy in the next week or so and immediately rejoin their families after weeks away, said Maj. Chris Bradley, a brigade spokesman.
montgomery.nancy@stripes.com Twitter: @montgomerynance
---
---
---
---