Germans probe how US officer's 13-year-old was permitted to fire sniper rifle at Bundeswehr range
---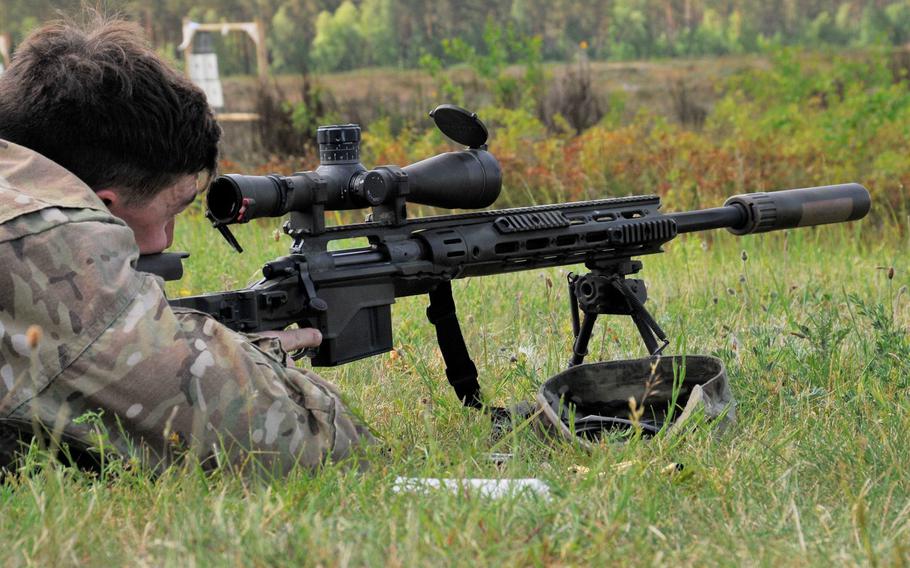 STUTTGART, Germany — The German defense ministry is investigating a nearly three-year-old incident in which a U.S. officer is alleged to have taken his 13-year-old son to a southern German military range to fire a sniper rifle.
The U.S. lieutenant colonel, in a Facebook posting at the time, justified the activity, suggesting it was in the spirit of self-defense.
"If the Islamic State can recruit 13-year-olds, we'll do it, too," the officer wrote in a post that featured pictures of his son.
The social media post was obtained by the prominent German magazine Der Spiegel, which did not identify the officer but did say the incident is now the subject of a high-level investigation. The spokesman for German Defense Minister Ursula von der Leyen told the magazine that the matter is being examined and "further steps considered."
U.S. Army Europe said Monday it is cooperating in the probe.
"The U.S. Army is aware of the German Ministry of Defense's investigation into how its firing ranges were operated in this incident," Lacey Justinger, spokeswoman for the 7th Army Training Command, said in a statement. "We value the relationship with our host nation and our multinational training opportunities together, and will cooperate in this investigation."
The Army declined to release the name of the officer who was involved, saying the servicemember has left the European theater. The incident occurred at a German training area in Heuberg, near a special operations school in Pfullendorf where NATO troops routinely train. The U.S. officer involved in the incident was employed at the time at the special operations training center in Pfullendorf, the magazine said.
The teenager practiced precision shooting over long distances with an M2010 sniper rifle, Spiegel said.
While the incident happened in Oct. 2016, it only came to light last week when a formal complaint was made, Spiegel reported.
The incident highlights gun culture and legal differences between Germany and the U.S., where it isn't unusual for gun enthusiasts to take children to ranges for target practice.
In Germany, however, the use of firearms is strictly regulated and minors generally are not permitted to use such weaponry under the country's "Weapons Act," according to Spiegel.
Under the Status of Forces Agreement, U.S. personnel stationed in Germany are required to abide by German law. However, there is no indication that German legal authorities are considering a case that could be referred to military law enforcement.
The results of an initial investigation determined that no German soldiers were directly involved in the incident and that the American officer or another U.S. servicemember brought the weapon used by the teenager to the training site, Spiegel said. Still, it remains unclear how no one on a German military firing range noticed a minor with a sniper rifle.
vandiver.john@stripes.com Twitter: @john_vandiver
---
---
---
---