Frankfurt to evacuate more than 60,000 people to defuse WWII bomb
by
Dan Stoutamire and Marcus Kloeckner
August 31, 2017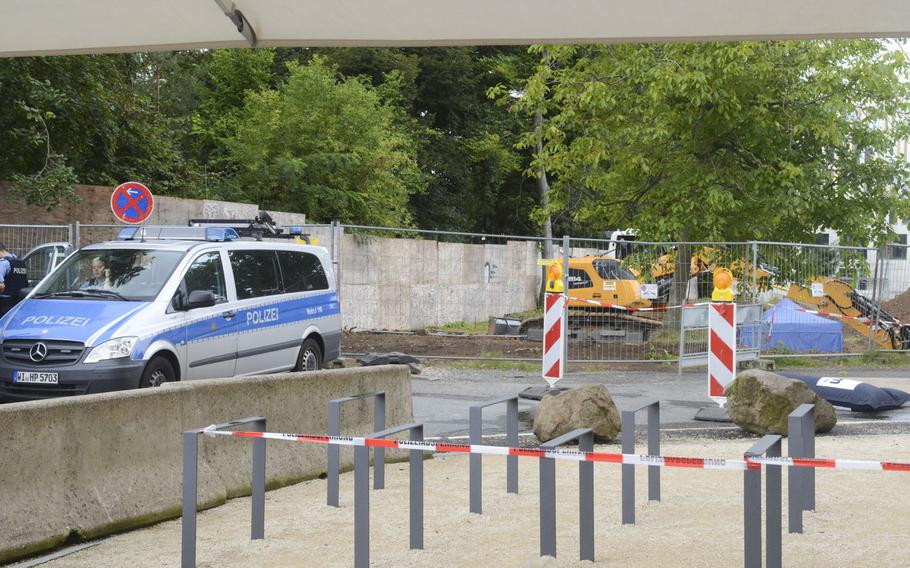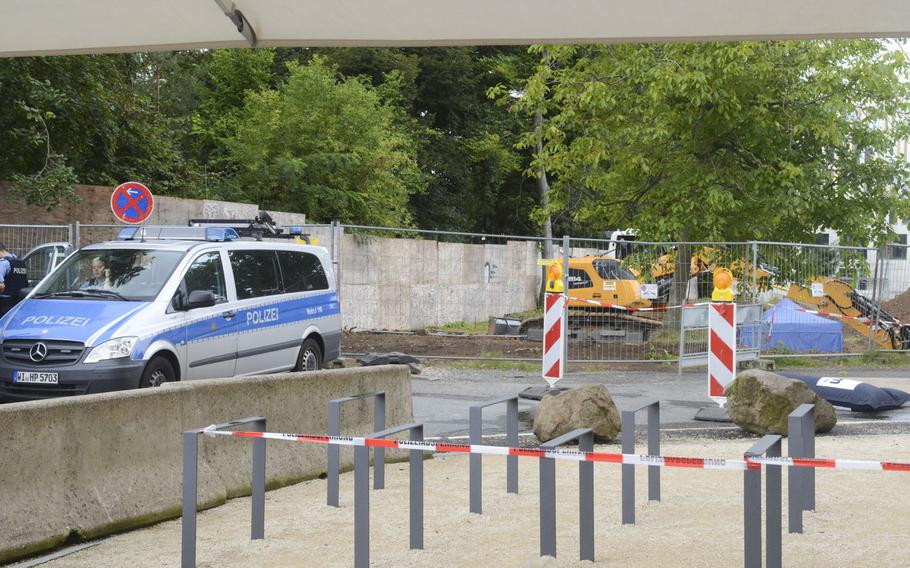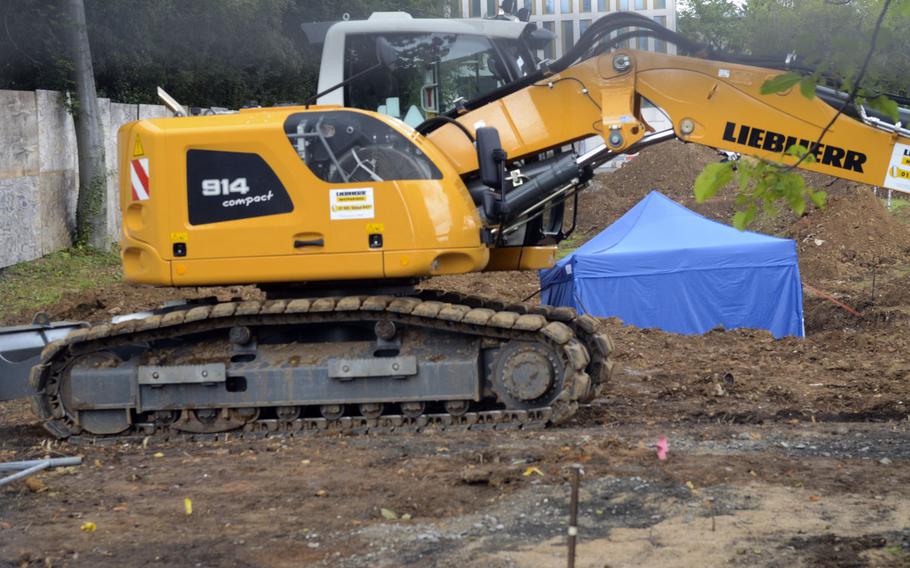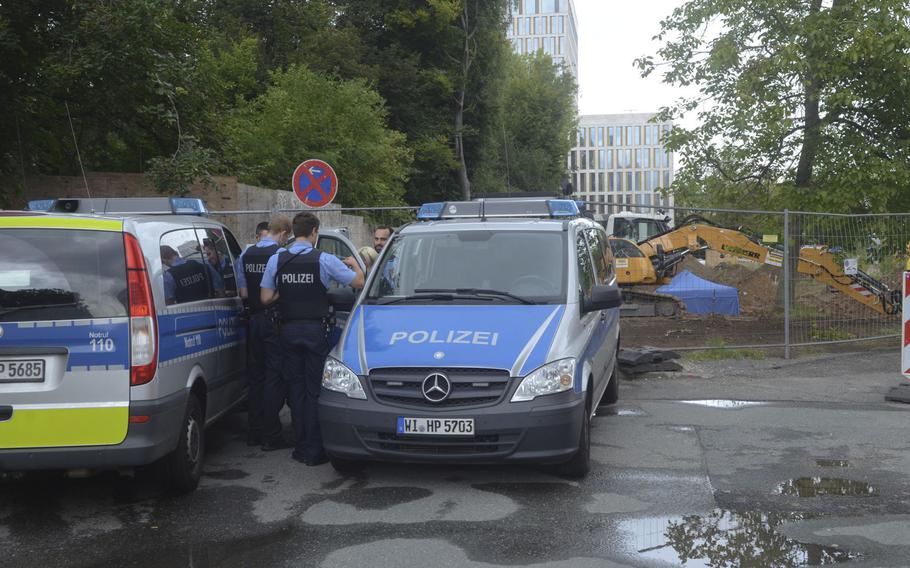 WIESBADEN, Germany — Frankfurt officials plan to evacuate more than 60,000 people on Sunday to defuse a World War II bomb found during construction work Tuesday in the Westend district.
The bomb was found on what used to be the U.S. Army's Creighton W. Abrams complex, where V Corps headquarters, Frankfurt American High School and the Corps of Engineers were located.
Also falling in the evacuation area are the former Platen Housing Area and the Post Exchange complex. Most of the complex now belongs to the Goethe University, while a Frankfurt police headquarters has been built on the PX grounds and the housing area remains a residential area.
Currently, there is a police presence at the construction site, which has also been taped off. All work on the site has stopped, and the bomb is covered under a blue tarp.
Bomb disposal operations are common in Germany since WWII, but officials said Sunday's evacuation will be Germany's biggest yet.
The previous landmark was held by Augsburg, where around 54,000 people had to evacuate their homes on Christmas Eve last year when a similar bomb was discovered. More recently, in May, about 50,000 people in Hannover had to leave their homes.
City councilor Markus Frank said Thursday that the 1.8-ton bomb contains 1.4 tons of explosives, according to The Associated Press. According to a press release from the Frankfurt fire department, the bomb is a "blockbuster" bomb of a type usually dropped by British Royal Air Force bombers.
Frankfurt was a frequent target of Allied aerial raids toward the end of the war, and its famous medieval city center was almost totally destroyed.
A mile radius around the bomb will be evacuated ahead of the disposal, which is expected to take about four hours, from 12-4 p.m. Sunday, Frank said.
Frank said Thursday that residents need to evacuate the area by 8 a.m., and they will likely be allowed back into the area after 8 p.m., when media and loudspeakers will announce the area to be clear of danger, according to the Frankfurter Rundschau daily. Police will go door-to-door to ensure all residents are gone, and helicopters will check the area from the air.
Markus Roeck, a spokesperson for the Frankfurt fire department, said about 6,500 people who are unable to leave the area independently, will be assisted from their homes and placed in temporary housing at local assembly points, including the Jahrhunderthalle concert venue.
Two hospitals fall within the evacuation zone, and patients there will be temporarily taken to other hospitals, city officials said.
Stars and Stripes' Michael Abrams contributed to this report.
stoutamire.dan@stripes.com Twitter: @DKS_Stripes