GALLERY
Flowers, apologies mark commemoration of 70th anniversary of Malmedy massacre
by
Matt Millham
December 14, 2014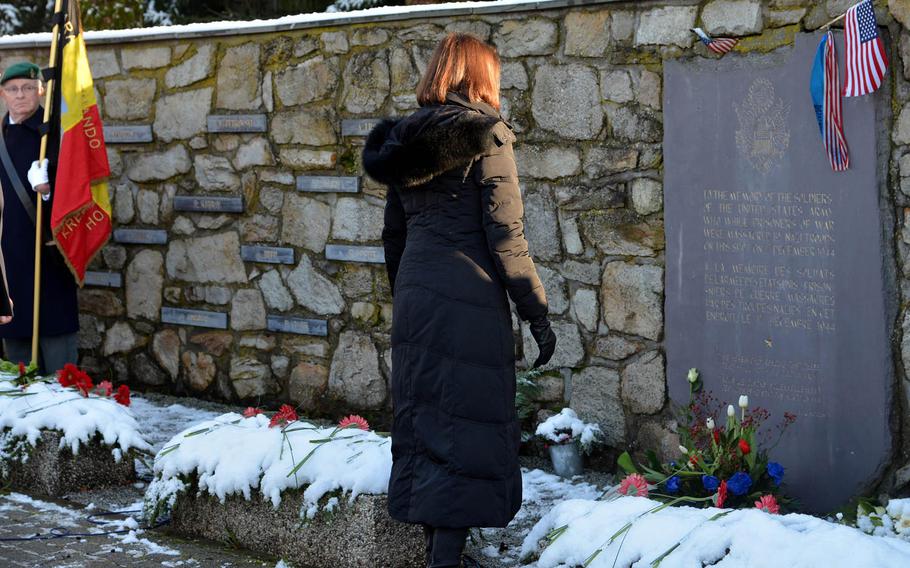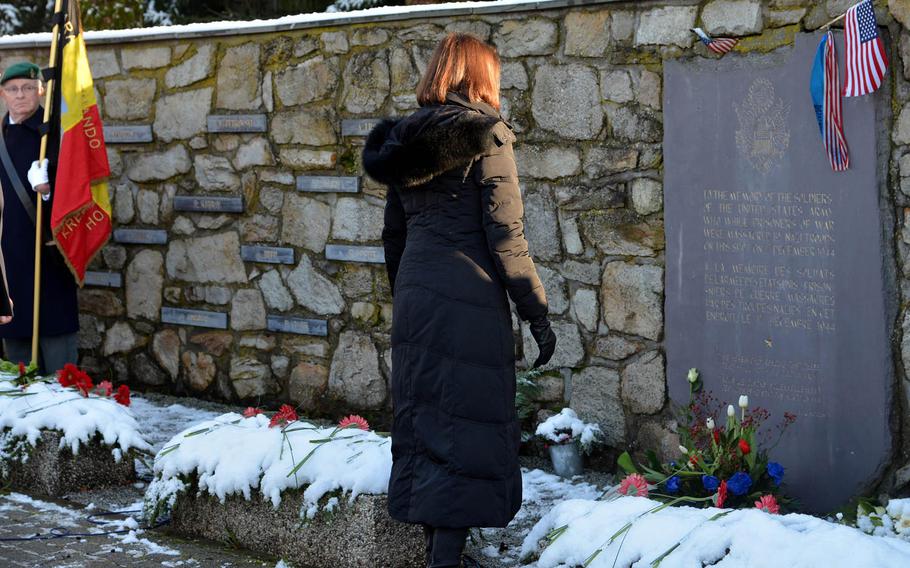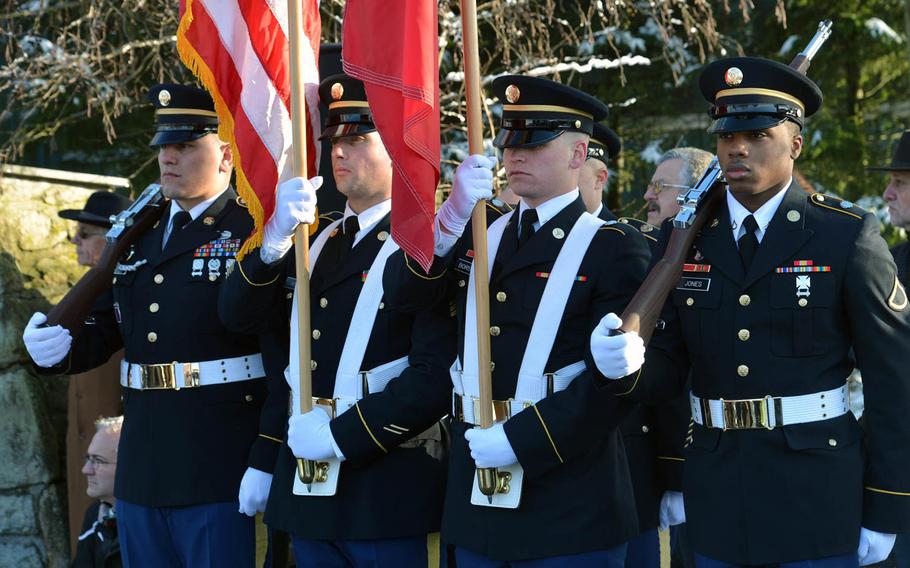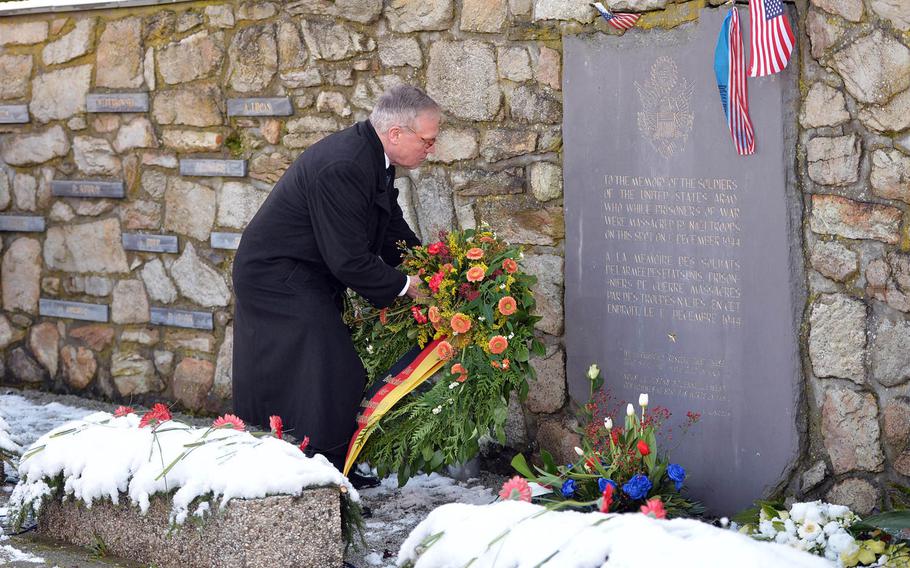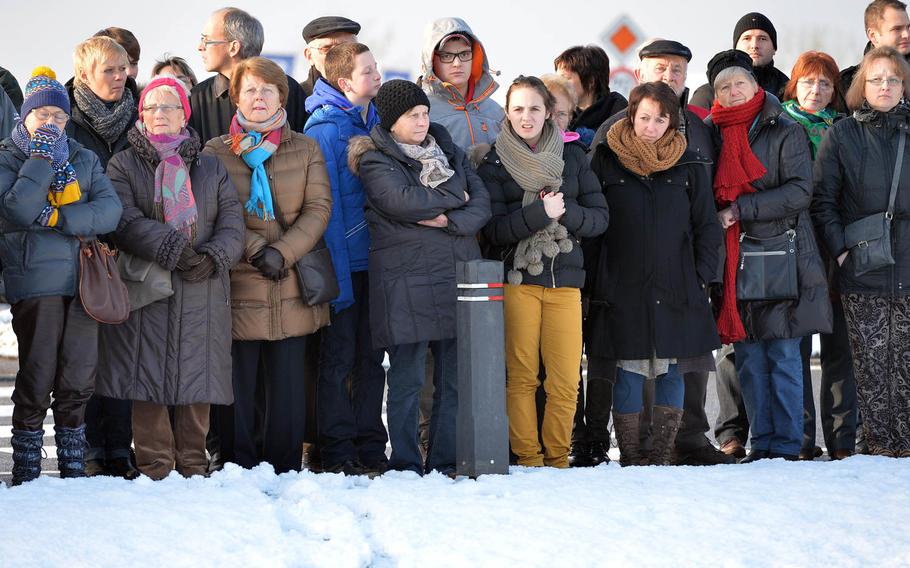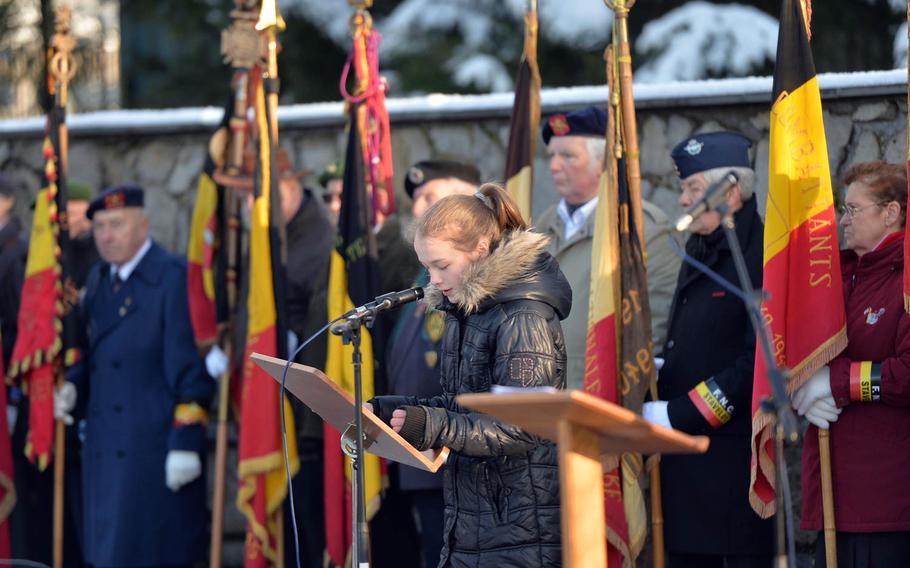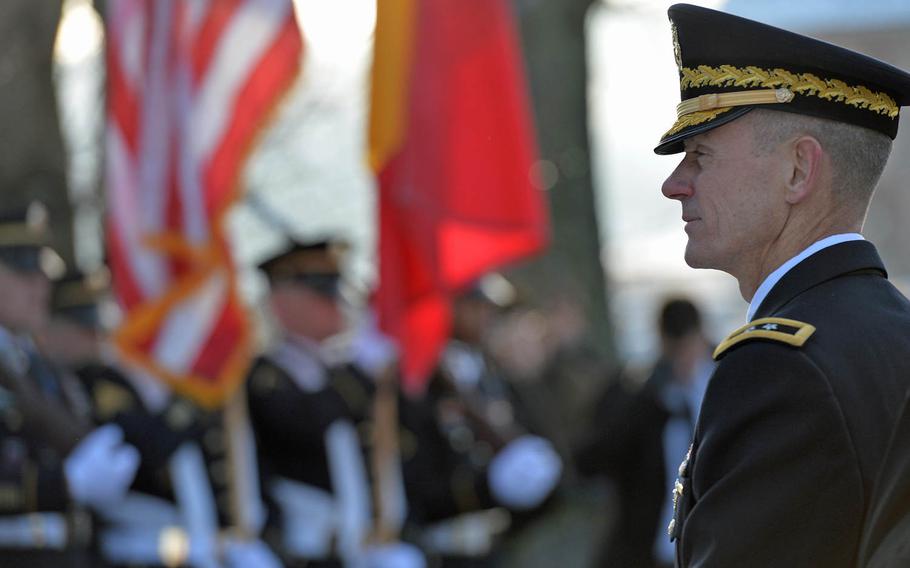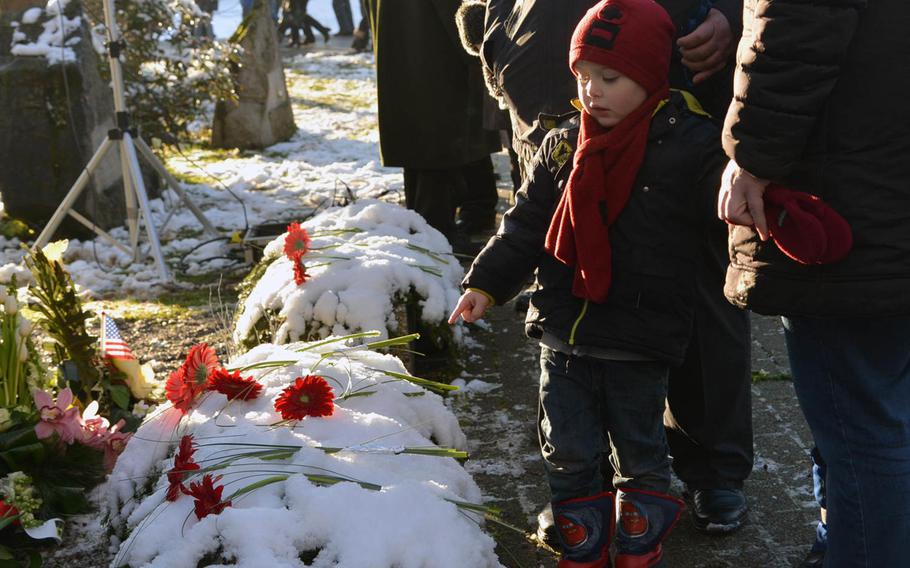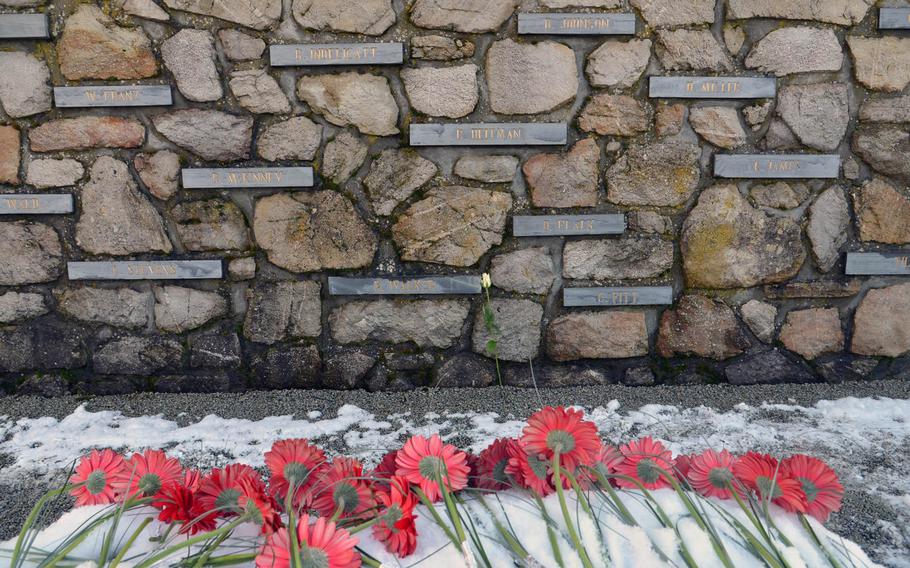 BAUGNEZ, Belgium — At the site where Nazi troops massacred scores of unarmed American prisoners of war during the Battle of the Bulge, Germany's ambassador to Belgium expressed a sense of remorse during a ceremony Sunday marking the 70th anniversary of the massacre.
Hundreds of people gathered at a memorial for the Malmedy Massacre, which includes a long wall bearing the names of 84 American GIs who were shot dead in a field here on Dec. 17, 1944, the second day of the Battle of the Bulge.
"This is unfortunately only one place the German troops, especially SS, killed people for nothing," German Ambassador Eckart Cuntz said, speaking in English. "I can only express my consternation and shame once again on what has happened."
Though not the only atrocity committed during the monthlong fight in the Ardennes, news of the slaying of unarmed U.S. troops raced through the ranks, steeling American resolve to turn back the Germans in what would be their last major offensive of World War II, according to military historians.
Beginning with the invasion of Normandy, Allied forces handed the Germans a series of humiliating defeats, forcing Adolf Hitler's armies back to their homeland.
Things were not going well for the Germans on the eastern front either, where the Russians were gaining the advantage over Hitler's war machine.
Hoping to turn the tide back in Germany's favor, Hitler devised his last major offensive of the war, "Watch on the Rhine," meant to crush the U.S. and its allies in the west to allow Germany to concentrate on fighting in the east.
A hardened battalion of Nazi loyalists was at the spearhead of the plan.
Combat Group Peiper, essentially the First SS Panzer Regiment, commanded by Col. Joachim Peiper, had a reputation for cruelty and the nickname "Blow Torch Battalion," earned by burning two villages and their inhabitants earlier in the war, according to an investigation years later by the U.S. Senate.
According to the investigation, Peiper's battalion carried out at least a dozen mass killings of unarmed American prisoners of war and Belgian civilians during the Battle of the Bulge..
At least 350 soldiers and 100 civilians were slaughtered by Peiper's battalion, according to the investigation. The Malmedy massacre, committed in the suburb of Baugnez, was the worst.
Cuntz and others, including U.S. Ambassador Denise Campbell Bauer, honored the men who died here. Belgian children also participated; dozens of children laid flowers in front of the monument and a girl read the names of those killed.
The ceremony was among several events happening across Belgium this weekend in remembrance of the 70th anniversary of the Battle of the Bulge, which began Dec. 16, 1944.
The battle was the costliest of the war for the U.S.
But the Americans' sacrifices in the war, Cuntz said, brought about Europe's "longest period of peace ever."
millham.matthew@stripes.com Twitter: @mattmillham